Binance vs Coinbase – Which One to Choose?
With the DeFi world growing and cryptocurrencies becoming a worldwide sensation, many exchange platforms are entering the scene. However, only a few have stamped their identity globally, including Binance and Coinbase (read this – Binance US vs Coinbase). These global exchanges have many interesting features that make the DeFi industry easy for newcomers to enter. But, on the other hand, choosing the best one might be tedious for newbies.
People are asking these questions
⭐ Is Binance better than Coinbase?
✅ Yes, because Binance has a bigger trading volume, lower fees, more crypto coins listed, and a bigger customer base.
⭐ What is the difference between Coinbase and Binance?
The major difference between the two is their list of cryptocurrencies and features.
⭐ Is Binance cheaper than Coinbase?
✅ Yes, Binance has lower fees compared to Coinbase.
⭐ Binance Visa card vs Coinbase card - which is better?
Both cards are pretty much on the same level. So, one is not better than the other.
⭐ Is there a Coinbase NFT platform available?
❌ Currently, Coinbase does not have an NFT platform.
⭐ Is Shiba Inu available on Coinbase?
✅ Yes, Shiba Inu is available on the Coinbase exchange.
⭐ Is there a Binance mobile app available?
✅ Yes, you can download the mobile app from your Android Play store or iPhone App store.
⭐ Can you transfer coins from Coinbase to Binance?
✅ Yes, you can transfer coins from Coinbase to Binance.
⭐ Can you stake crypto on Coinbase?
✅ Yes, you can stake your crypto on Coinbase.
As a result, many questions like which is better Coinbase or Binance? Is Binance or Coinbase better than other options? What is the difference between Coinbase and Binance? Arise and these questions might be hard to answer if you do not take the time to do proper in-depth research.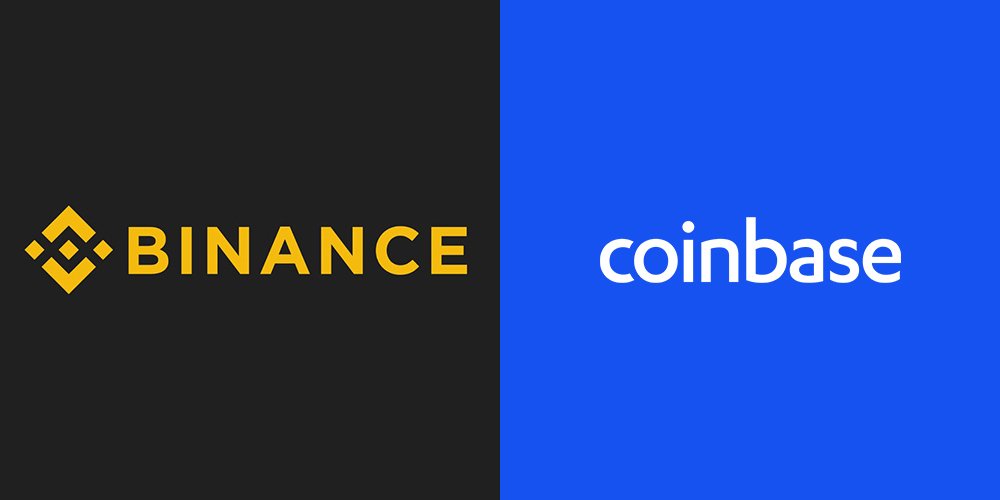 We have put together this detailed article because we understand how overwhelming the industry can get with the various information flying around. In this article, we have compared Coinbase vs Binance UK, answered whether you should go for Binance or Coinbase, and compared Binance vs Coinbase fees. Continue reading this article to find out which one you should choose, as we also check Coinbase fees vs Binance (read this –
Binance vs Binance US
).
Binance vs Coinbase – Best Crypto Exchanges
The world was introduced to DeFi when Bitcoin came into the limelight in 2009 and, since then, there have been many innovations and exchanges. The first exchange platform was Bitcoin Market, which is now defunct. In 2012, Coinbase was created, and it steadily became one of the top platforms in the industry alongside others like Bitfinex. It wasn't until 2017 before Binance came onto the scene.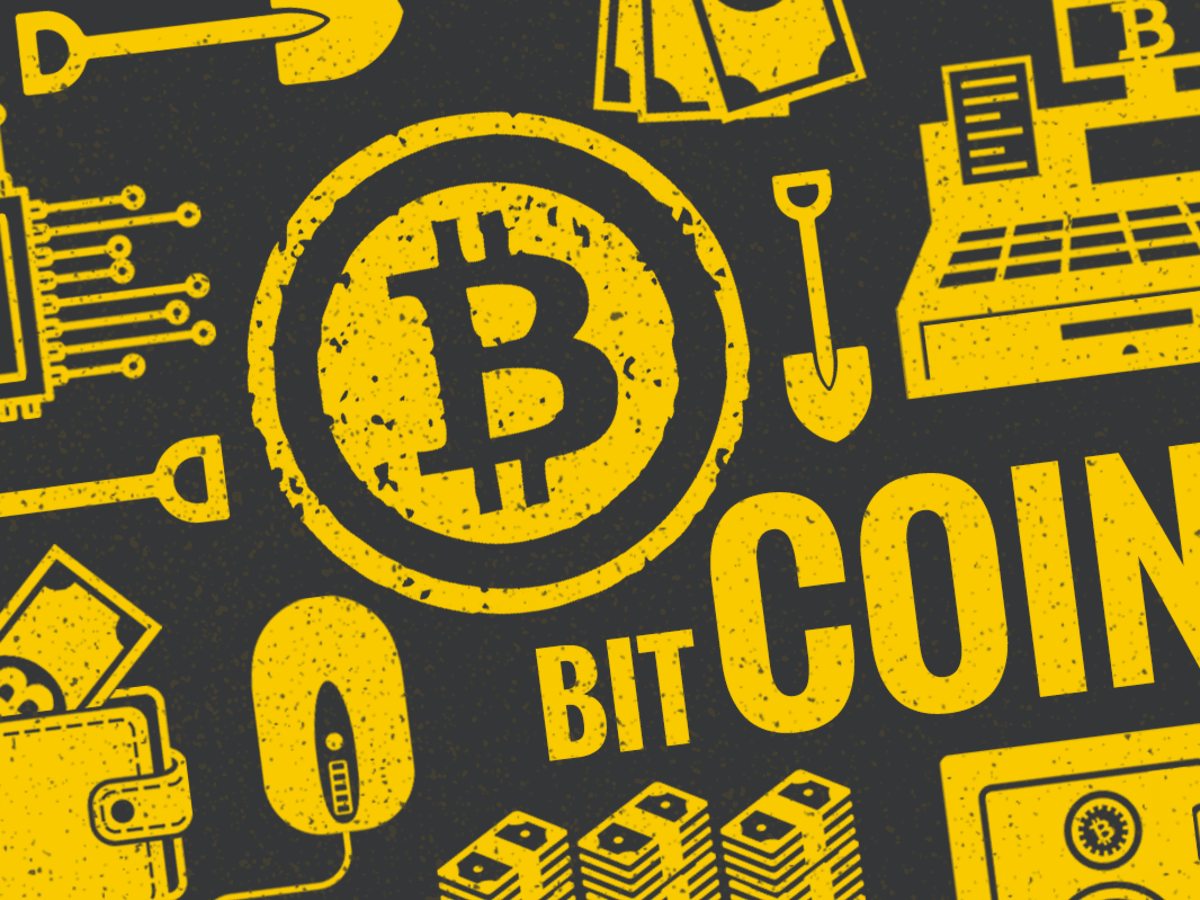 Even though it took up to 8 years before entering the crypto exchange base, Binance has become a top choice for most beginners. Coinbase has retained its status as an excellent choice for crypto enthusiasts. These two options have interesting features that make trading, holding and earning cryptocurrencies fun. Also, both platforms use different measures to ensure their products and platforms are safe and secure. Before answering the question – is Binance better than Coinbase? Let's look at them individually.
Introduction to Binance Crypto Exchange
Created by Changpeng Zhao and starting as a China-based company, Binance is now based in Malta, providing a trading platform for different cryptocurrencies.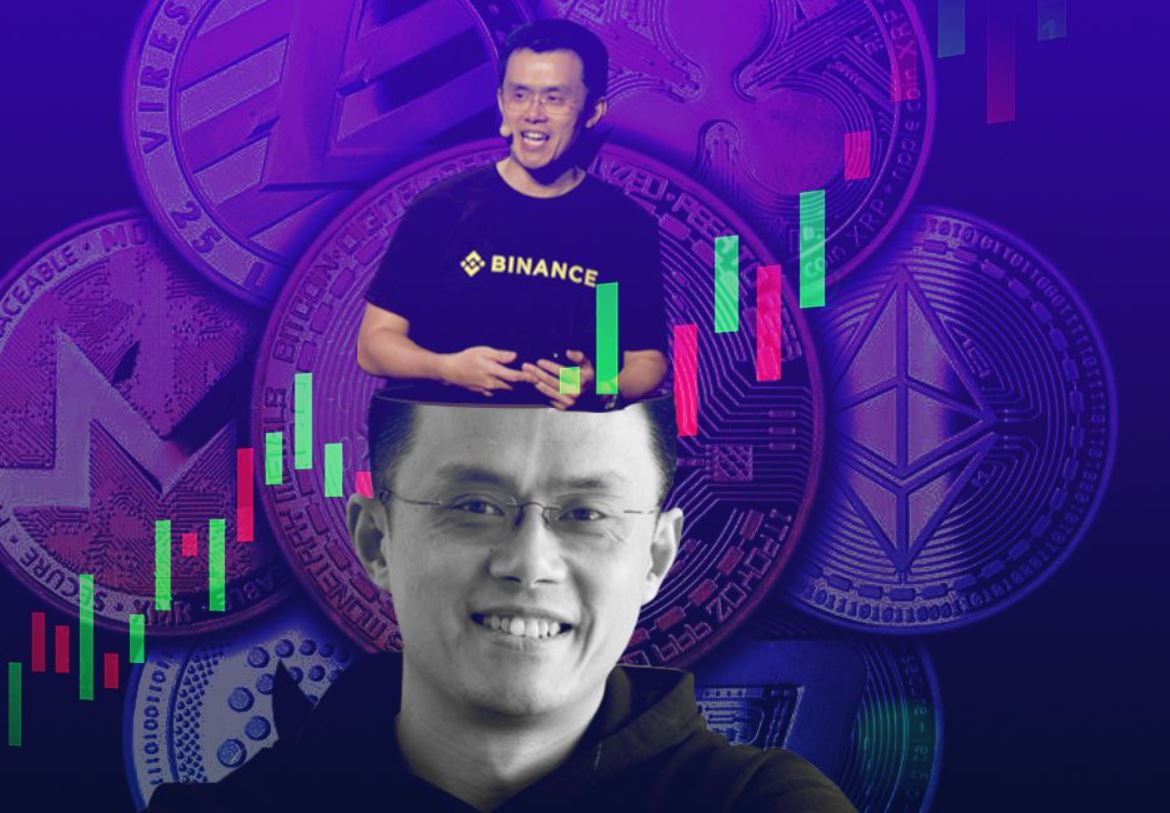 The platform's goal is to become the number one infrastructure service provider in the blockchain ecosystem. The company currently records up to 2 billion daily average volumes and over 1.4 million transactions per second, making it one of the leading cryptocurrency exchanges . In addition, the platform is available to users in more than 180 countries.
Introduction to Coinbase
Coinbase was founded by Fred Ehrsam and Brian Armstrong in the United States, and it provides a cryptocurrency exchange platform to over 100 countries. The company aims to develop a crypto-based economy with an efficient, accessible, fair, and transparent crypto-enabled financial system. The company has 115,000 ecosystems, 56 million verified users, and 7,000 institutions.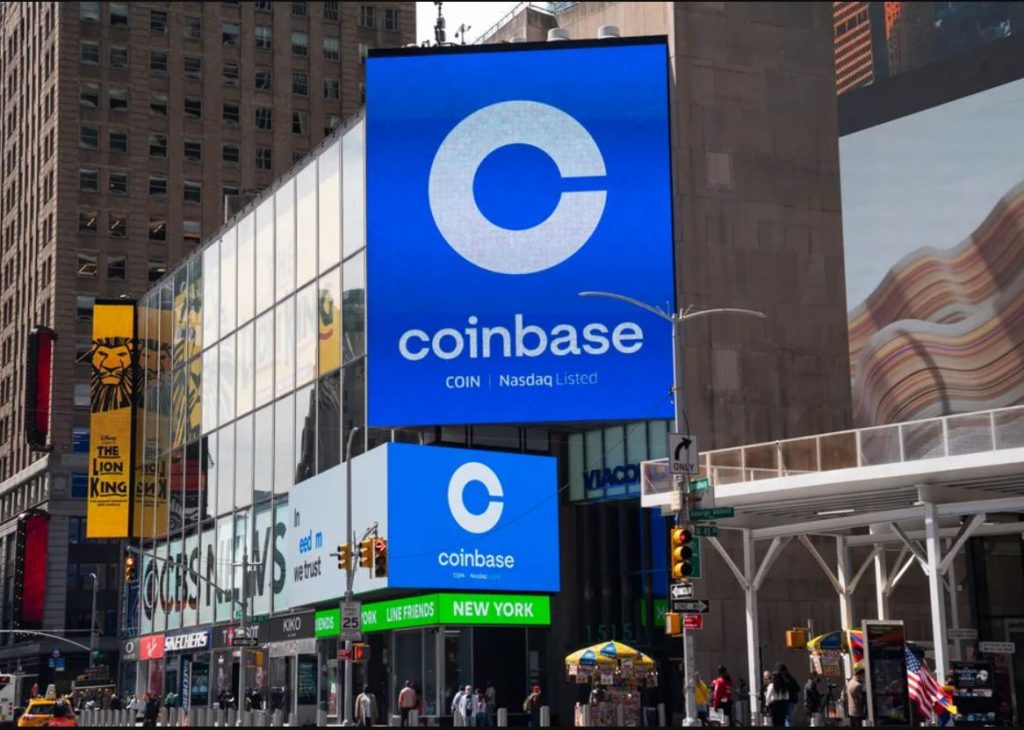 Binance vs Coinbase – Functionality Comparison
Both crypto exchange platforms have impressive functionalities. Aside from the regular trading, both offer other features that improve your experience. See the difference between Binance and Coinbase.
Binance Crypto Staking vs Coinbase Crypto Staking
Staking in crypto is simply a way to earn more with your coins by contributing to a particular asset's PoS (Proof of Stake) network (read this –
proof of stake explained
). How it works is that when you stake a coin, the underlying blockchain of that specific asset becomes more efficient and secured. The node designates a particular amount of tokens as a stake on the network, similar to security deposits, to generate the rewards for Staking on a blockchain PoS.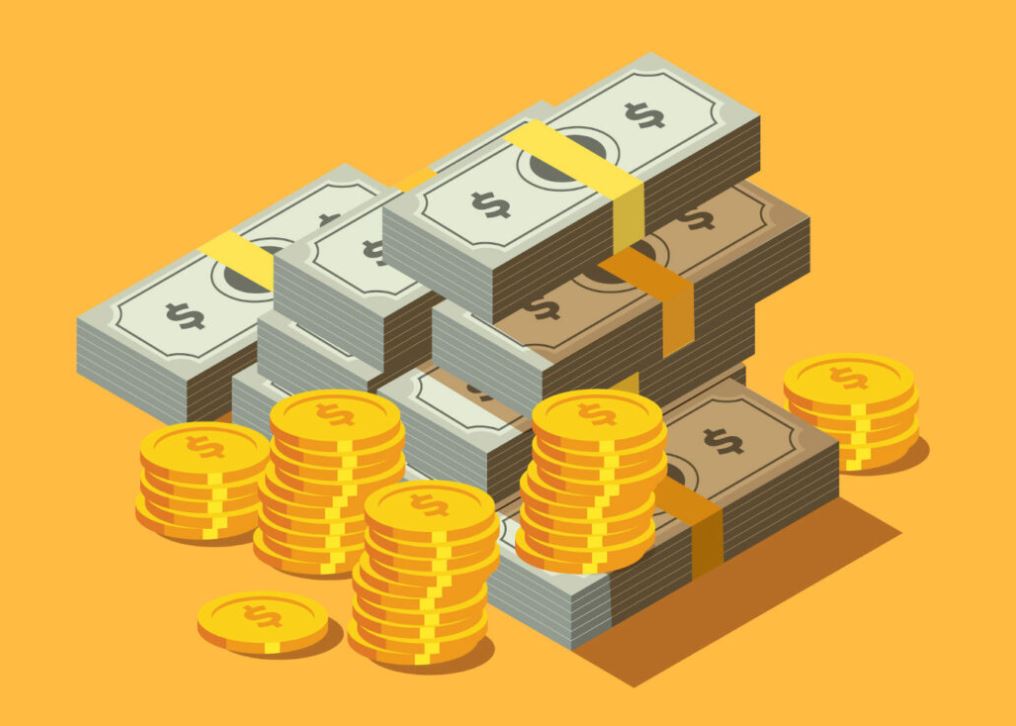 Binance Crypto Staking
On Binance, there are two staking options. The first one is the Locked Staking, and the other is DeFi Staking. The major difference is their APY (Annual Percentage Yield) rate. The APY rate for DeFi Staking is lower than Locked Staking. DeFi Staking offers 5.45% APY, while Locked Staking offers 46.67% APY. However, Locked Staking comes with a locked period of 15, 30, 60, or 90 days, while DeFi Staking does not have a lock period. Also, once you enter the locked period, you cannot trade or withdraw the crypto.
Coinbase Crypto Staking
With Coinbase, crypto staking is straightforward. You simply pick an asset you want to stake, and you will get your reward based on that same asset . As it stands, you can get up to 5% APY, although if you stake Ethereum, the APY is around 4.5%.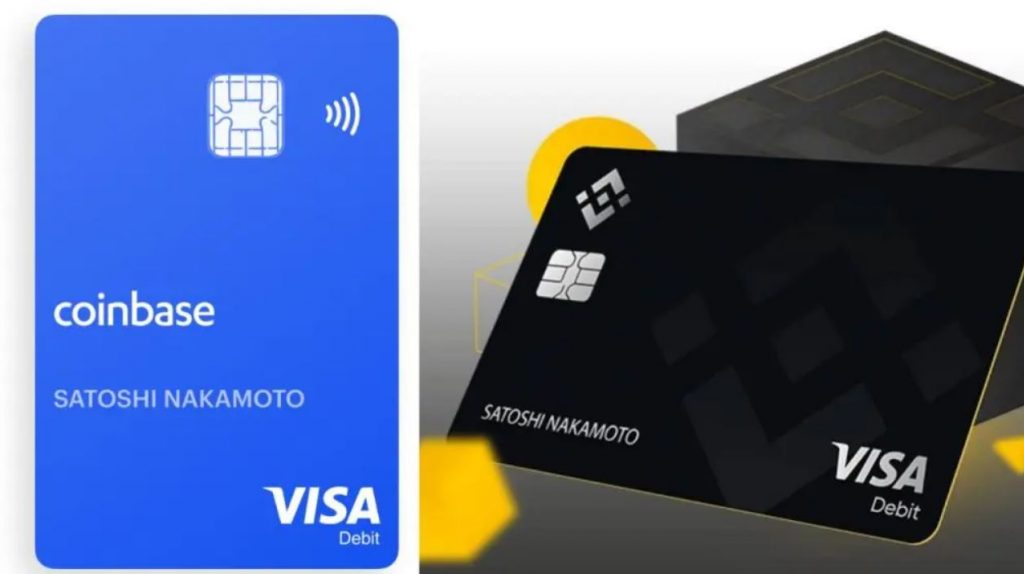 Binance Visa Card vs Coinbase Card
Another interesting functionality in the DeFi world is the introduction of physical, metal, crypto-linked Visa cards. With that, coin owners can make direct payments from their respective cryptocurrency wallets at stores, shops, outlets, hotels, etc., that accept cryptocurrency payments.
Binance Visa Card
Binance offers a crypto-linked Visa card currently accepted by about 46 million merchants globally, making it one of the most accepted crypto-link cards. The card works the same way your regular one does but with extra features. In addition, you can easily fund it using the Card app by Binance with either fiat currency or cryptocurrency. Once it is funded, you can use it to pay for goods, shop online, and buy gifts. Additionally, you can use your Binance Card Wallet to hold funds. You can also enjoy an 8% cashback when you use the card.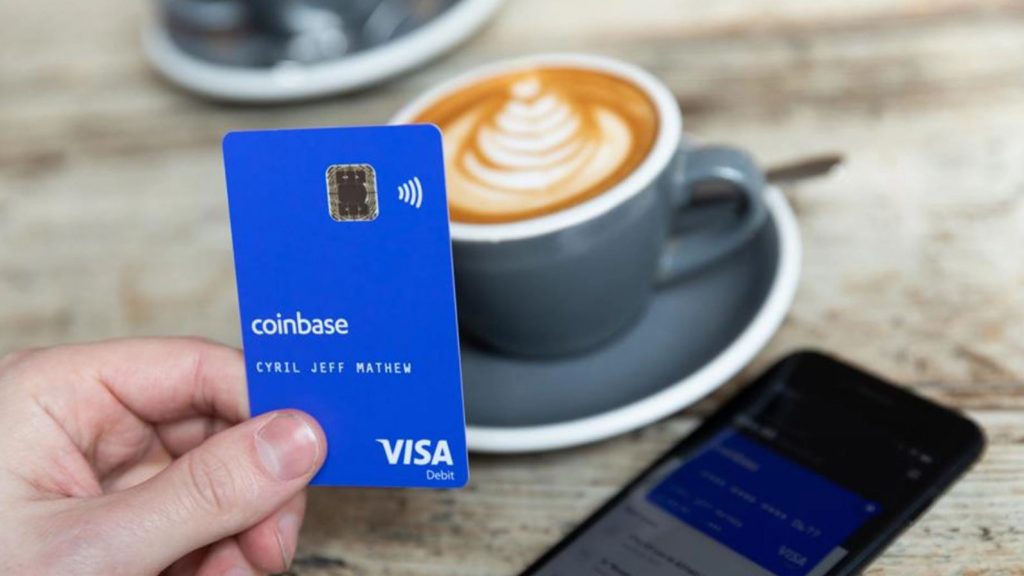 Coinbase Card
The Coinbase Visa debit card is similar to regular debit cards that allow you to spend your cryptocurrency with ease. But before you can use it, you need to get the Coinbase Card App. Once you do, you can easily switch from one cryptocurrency to another on the app. In addition, you will see every spending summary and transaction receipt on the app's dashboard. The card is also highly secured, and your funds are completely safe.
Crypto Lending and Loans Compared
Crypto lending and loans are different features exchange platforms use to help traders keep their coins or earn more with their crypto assets. If you need urgent cash, you can take out the amount you need using your asset as collateral with loans. That way, you do not have to sell your cryptocurrency, leading to a taxable loss. On the other hand, lending gives out your coins to borrowers for a certain percentage yield over a period. Although both exchange platforms do not offer crypto lending functionalities, they offer crypto loans.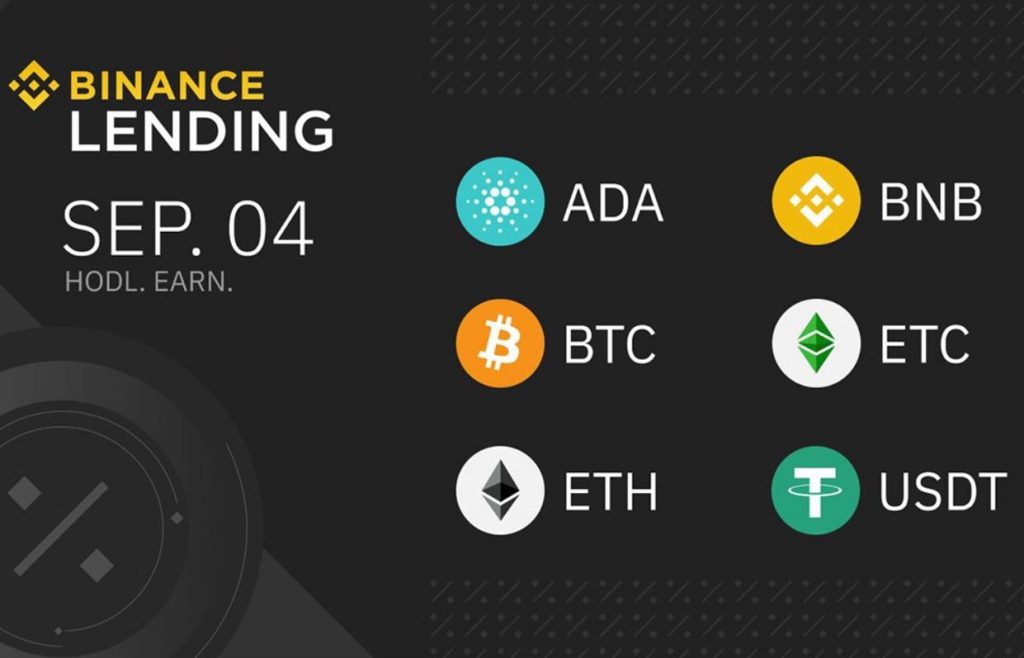 Binance Crypto Loans
With Binance Crypto Loans, you can satisfy your funding needs on the platform. When you apply for the loan, you will need to choose the number of days to pay back, and the interest is calculated accordingly. But, you can repay in advance, and if you do that, the interest is only charged for the number of days you used to pay the loan back. You can choose between a 7, 14, 30, or 90 days payback period. In addition, the seven days payback period has three days overdue grace. For other payback periods, the overdue grace period is seven days. If you cannot pay back before then, Binance will take the asset you used as collateral.
Coinbase Crypto Loans
Like Binance, Coinbase also has a feature where traders can borrow cash to satisfy urgent needs. With Coinbase, you can borrow up to 40% of your total Bitcoin value up to £1,000,000.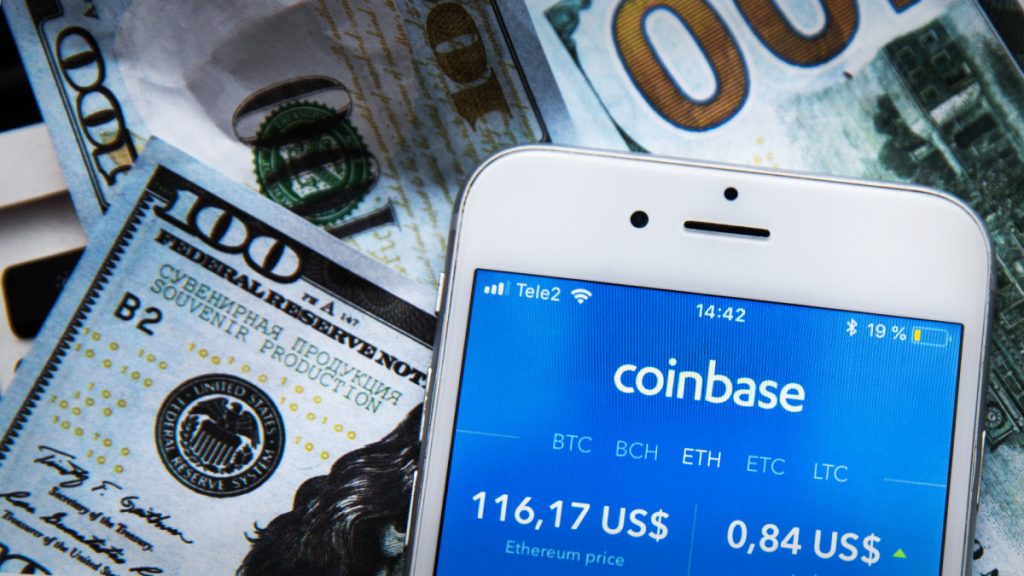 Unlike Binance, you can borrow for more than three months on Coinbase, and you only need to pay the interest due monthly. So, you only need to pay the amount borrowed at the end of the loan period. Also, you won't get charged late fees.
Binance App vs Coinbase App
Most exchange platforms have apps and websites to trade, exchange, and earn more cryptocurrencies. Each platform ensures that its apps are well-designed, easy to use, and visually appealing so that you have a top-notch experience. So, as long as you are in a country where these crypto exchanges are not restricted, you can access the platform on your phone. In that case, keep reading as we pitch the Binance vs Coinbase UK app.
Binance App
The Binance app comes with many trading interfaces for advanced and new traders, and it supports up to 15 languages for better localisation.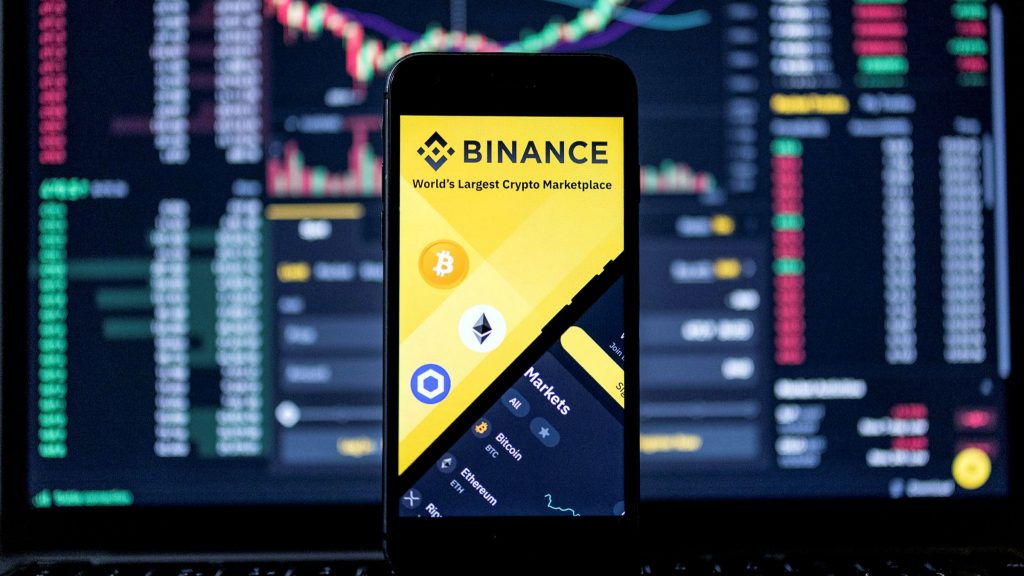 Also, you can toggle between light and dark mode, depending on your preference. Interestingly, there is an app for desktop and mobile. You can download the Binance app on your Linux rpm, macOS, Windows, or Linux deb devices. You can download the app on your Android or iOS devices for mobile. You can also download the worldwide Binance or Binance US app in the US.
Coinbase App
The Coinbase app is a user-friendly platform that supports more than 16 languages and dark mode. You can easily download the app on your phone through your Android or iPhone stores to get started. You can compare the Binance US vs Coinbase app for US traders to see which one is better. Both perform well, and they are visually appealing.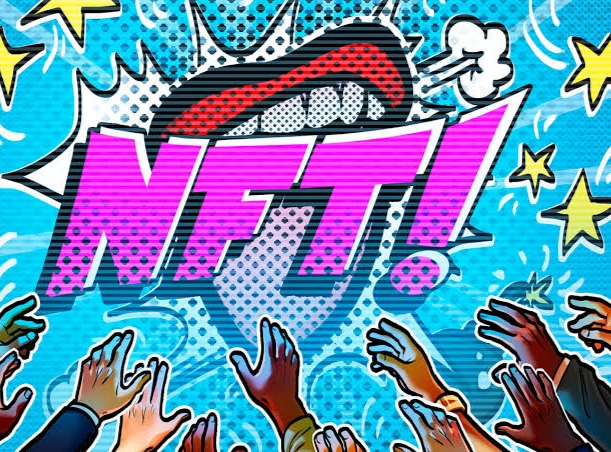 Binance NFT vs Coinbase NFT
NFTs (Non-Fungible Tokens) have become a massive sensation worldwide . With many people buying and selling NFTs, the niche has grown exponentially. According to a report from PR News Wire, NFT transactions recorded a 328% growth in the first half of 2021. Because of that, many crypto exchange platforms now have an NFT marketplace, where traders can buy and sell these tokens.
Binance NFT
If you want to enter the NFT game, Binance is one of the best platforms to get started. There is a dedicated section for buying, creating, and selling NFTs. If you have existing NFTs, you can list them on the Binance marketplace for sale; this process can take 4-8 hours.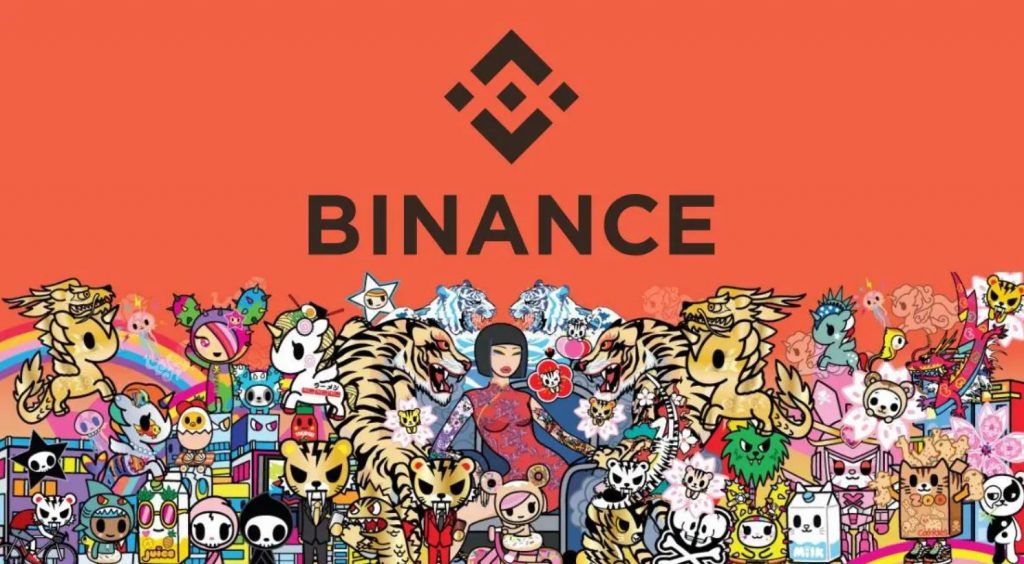 In addition, you can buy NFTs with a fixed price and the ones on auction. To create an NFT, simply locate and click on the Create tab and upload your file to complete the process. Note that once you complete the process, it is not reversible.
Coinbase NFT
Currently, Coinbase does not have an NFT marketplace, but they have it in the works, so we expect to get one soon. You can join the waitlist so that you will have early access to Coinbase NFT.
Binance or Coinbase – Volume, Trading Fees, and Coins
We are comparing both platforms on volume, trading fees, and available coins. If you are already familiar with the crypto exchange world, you will understand that the fees vary from one platform to another. Also, the volume you can trade is different from platform to platform . Besides that, each platform lists different kinds of coins that users can buy or sell. So, keep reading to find out about Coinbase vs Binance fees, trading volumes, and coins listed on both platforms to see which is better Binance or Coinbase?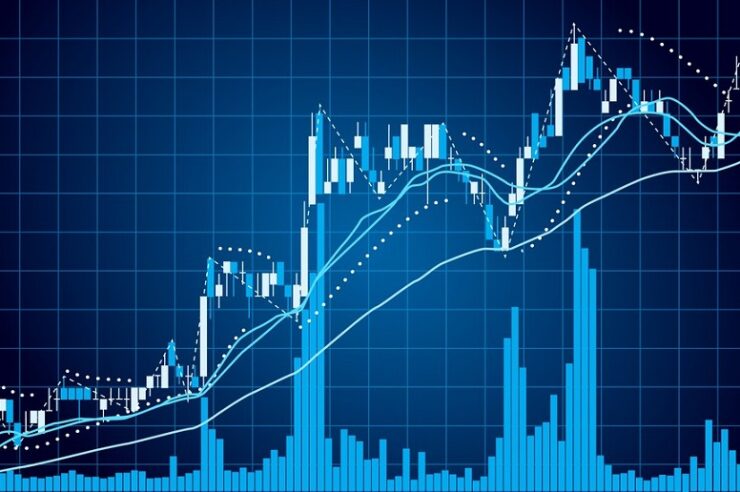 Trading Volume and Exchange Popularity Compared
All crypto exchange platforms have peculiar trading volumes, mainly determined by the exchange's popularity. This means that the volume traded on a platform increases as the popularity grows. With Coinbase and Binance becoming very popular, their trading volumes put them among the top five exchange platforms.
Binance Trading Volume
According to the recent rankings released by Coinmarketcap, Binance is leading in the trading volume aspect. Binance continue to lead with significant numbers even though there were drops for some time. The daily trading volume is more than £21 billion, with average liquidity of 798 and a weekly visit of over 35 million. On the other hand, Binance US is trading at about £540 million with average liquidity of 609 and weekly visits of 1 million+.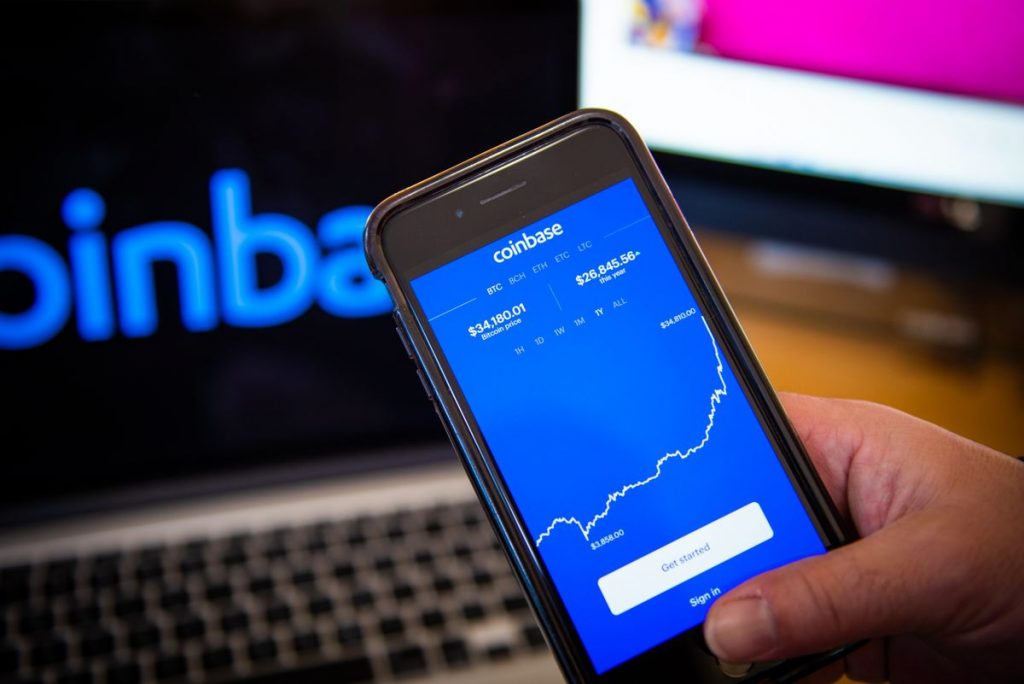 Coinbase Trading Volume
Compared to Binance's trading volume, Coinbase is far off as it records around £5 billion. According to the Coinmarketcap rankings, Coinbase is second on the list, and it has average liquidity of 679 and a weekly visit of 4.5 million+.
Binance Fees vs Coinbase
Another area we are comparing is the fees, which vary from one platform to the other. In that case, you need to be familiar with the fees you have to pay when choosing a crypto exchange platform.
Binance Fees
Compared fees Binance vs Coinbase or other crypto exchange platform, Binance fees are some of the cheapest in the industry. One of the reasons for this is that Binance vs Coinbase fee makes use of a maker-taker structure, where the fees are the same for both takers and makers. On Binance, purchases and trades have a 0.015% to 0.1% fee, and other fees, including the instant buy and sell fee, are about 0.50%. But you should note that the fees on Binance US might be a little higher.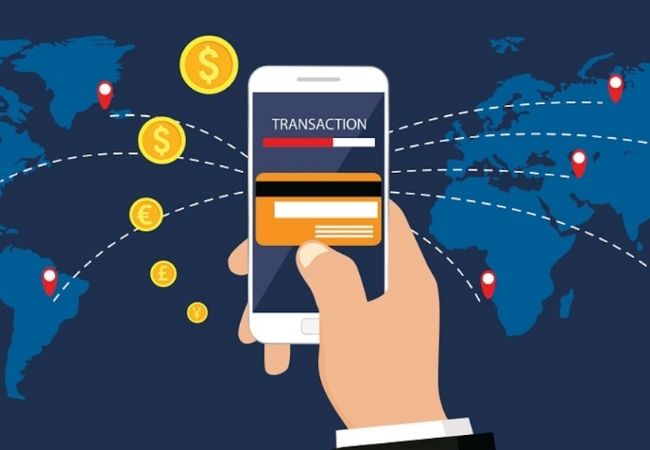 Coinbase Fees
On the other hand, Coinbase fees are higher than that of Binance. On average, you need to pay 0.50% for a Coinbase transaction together with additional convenience charges, depending on your payment option. As a result, you might end up paying 4% for every transaction. For instance, transactions with debit/credit cards attract charges up to 3.99%. Also, cryptocurrency conversion fees can be as high as 2%. You can also compare Coinbase pro vs Coinbase fees if you want an in-depth knowledge of the exchange.
Available Crypto Coins on Coinbase and Binance
Top exchange platforms have many crypto coins for traders to choose from, while some have a limited list. In that case, it is important to know what type of selection you will have access to when you decide to pick a crypto exchange platform. But, no need to worry; both Coinbase and Binance have an impressive list of coins available.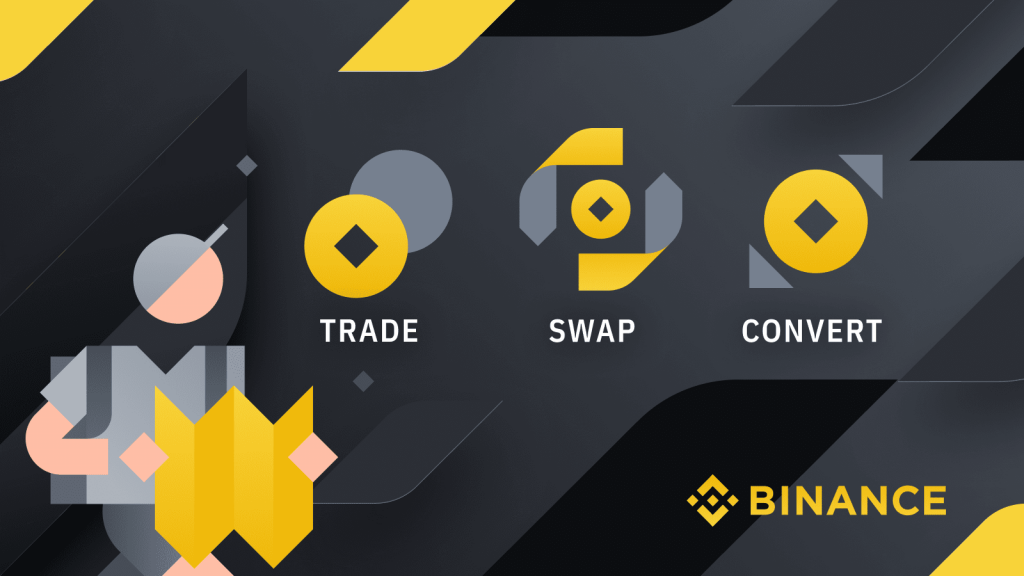 Binance Coins
Binance is popular for its massive list of coins; as it stands, the platform has over 400 coins listed for non-US users. But, its US-based platform has only 60+ coins available. Some of the popular altcoins on Binance include Dogecoin (DOGE), Litecoin (LTC), Solana (SOL), and Shiba Inu (SHIB), among others. The platform also supports 50 up to 591 cryptocurrency pairs, depending on your location. Aside from that, the platform also has up to 18 fiat currencies available, including USD, AUD, GBP, EUR, etc.
Coinbase Coins
Coinbase also has an impressive list of altcoins for you to choose from. It currently houses up to 140 coins, including Ethereum (ETH), Celo (CGLD), Sushiswap (SUSHI), Aave (AAVE), and Wrapped Bitcoin (WBTC), among others. In addition to that, the platform supports up to 107 cryptocurrency pairs and some fiat currencies as well.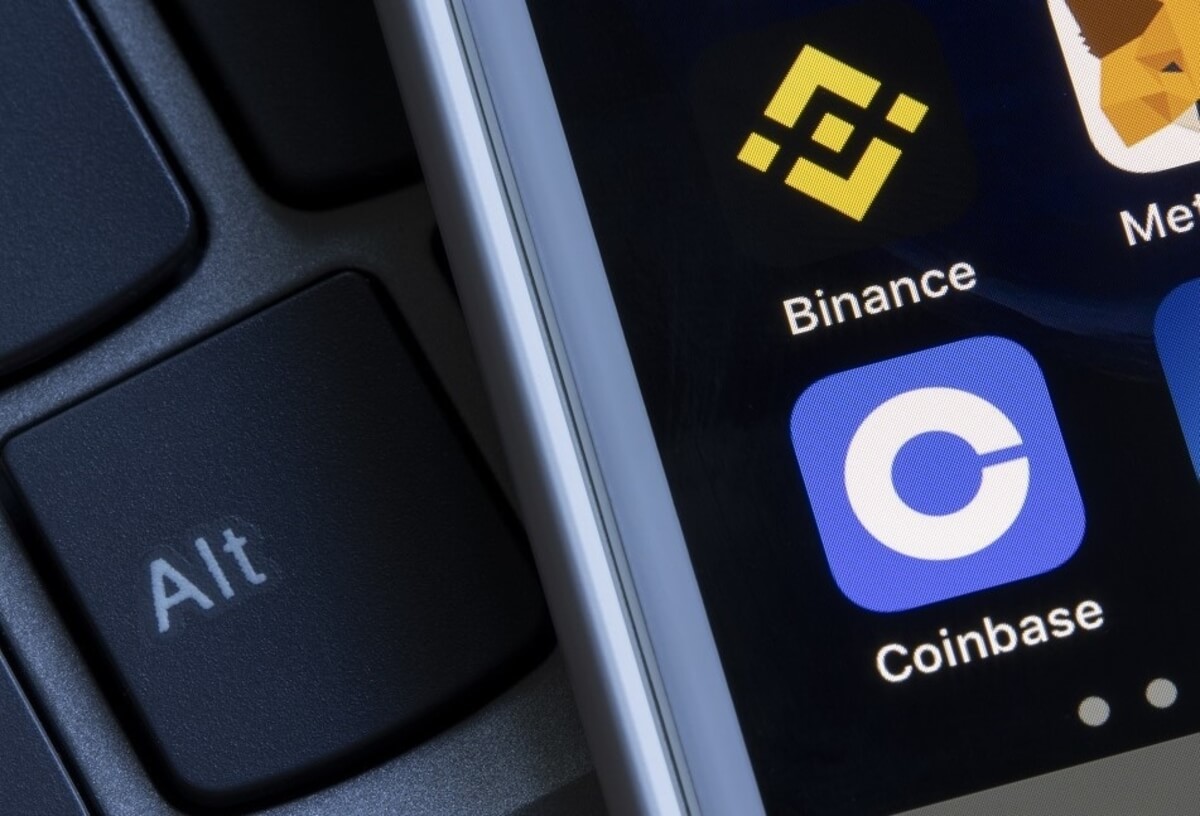 Is Coinbase or Binance Better
Saying outrightly that one is better than the other is pretty tough because both have their strengths and downsides. In addition to that, both exchange platforms have areas where they are on the same level. For instance, the two exchanges offer the same level of user experience since their platforms are easy to use and visually appealing. So, what are the pros and cons of Coinbase and Binance, what are the major differences between them, and how do you decide which one to choose? Keep reading.
Pros and Cons of Binance
Even though Binance has tried to ensure that the platform is top quality, there are still a few cons when you use the platform. So, we have listed some of this incredible platform's major pros and cons.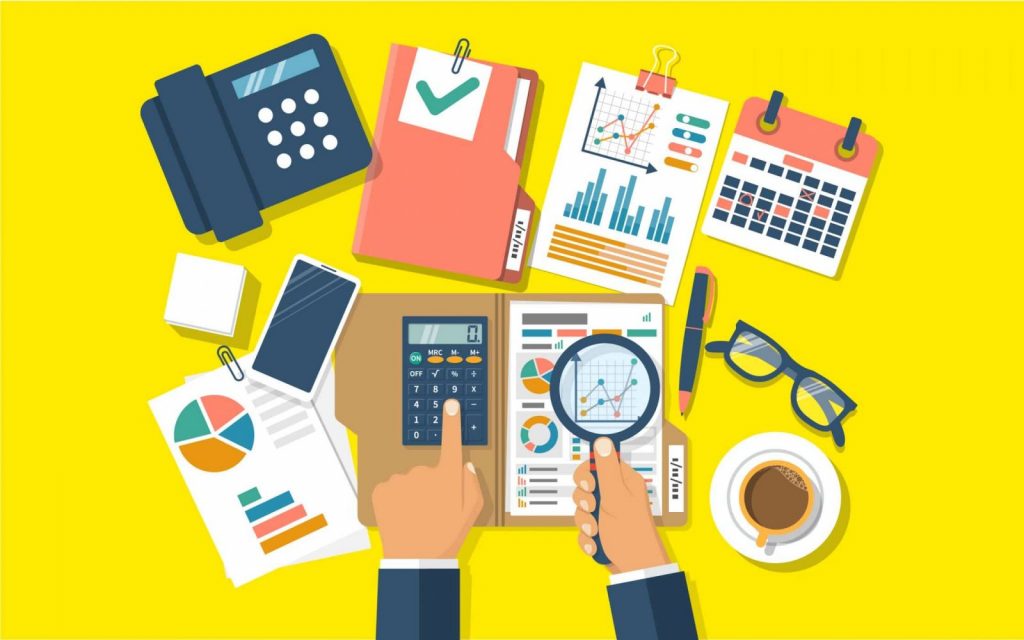 Pros of Binance
Huge trading volume and client base
Options and futures trading are available
A massive list of cryptocurrencies
24/7 live chat available
Low trading fees
Cons of Binance
Not FDIC/SPIC insurance
No email support channel
Account verification issues
Advantages and Disadvantages of Coinbase Crypto Exchange
Like Binance, the Coinbase crypto exchange has some advantages and disadvantages. See the list below to see the upsides and downsides of this crypto exchange platform.
Advantages of Coinbase Crypto Exchange
High-end security and safety measures
Easy to use interface
Simple dashboard to monitor your coins
Price alert feature to let you know when prices go up or down
Send and receive crypto coins with ease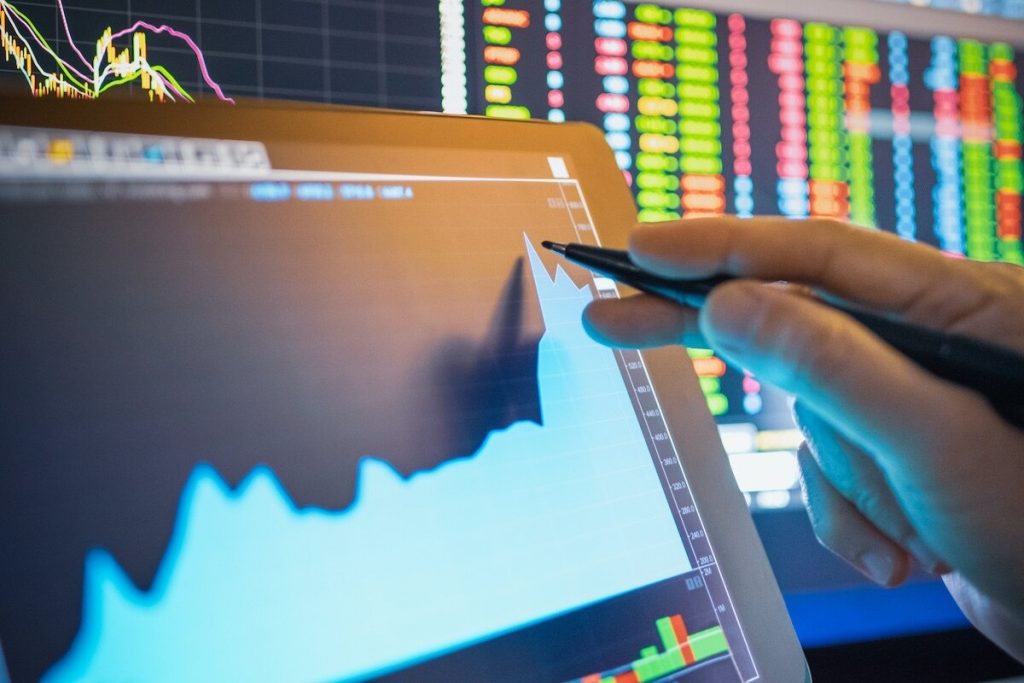 Disadvantages of Coinbase Crypto Exchange
High trading fees
Unimpressive customer support
Limited payment options
Difference Between Binance and Coinbase
Although both platforms are crypto exchanges with many similarities, they have quite a few differences. One of the major differences between them is the list of cryptocurrencies they feature. The reason for this disparity is that Coinbase has a very strict verification process for vetting coins it's going to support. On the other hand, Binance has an open-door policy, letting it build a huge list of
altcoins
. Aside from that, Coinbase is huge in the US, while Binance offers limited access to American users putting Coinbase ahead in the Binance vs Coinbase US version.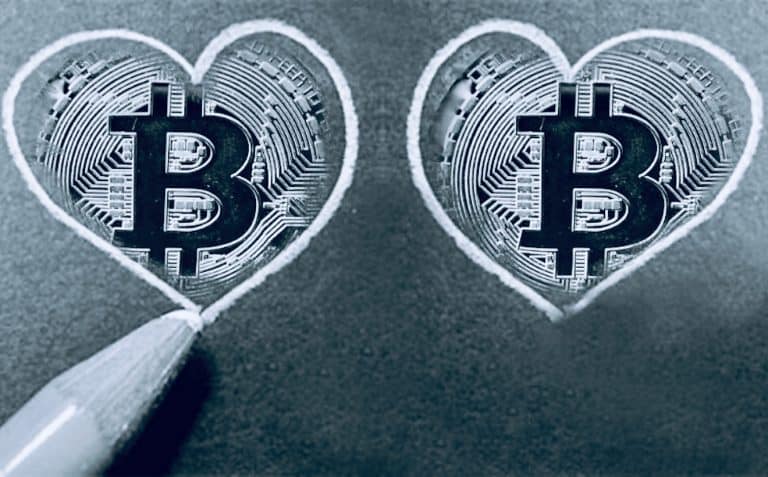 Also, Binance has multiple trading interfaces, including different order types such as derivatives and futures, while Coinbase has a simple interface for buying, selling, and exchanging coins. In addition, Binance has an NFT marketplace for users to buy, create, and sell NFTs, while Coinbase is yet to launch a proprietary NFT marketplace.
How to Decide Which Exchange to Choose
Before deciding which exchange to choose, you need to answer some questions. The most important question you need to answer is which exchange serves customers in the country or state you are in? This is because some exchanges are restricted or limited in some regions. For instance, US traders would find Coinbase more appealing than Binance since Binance US has limited features. If you are in Canada, you can compare Binance vs Coinbase Canada to see which fits better for you. After that, you should pick an exchange based on your familiarity with trading not to end up with a too complex platform.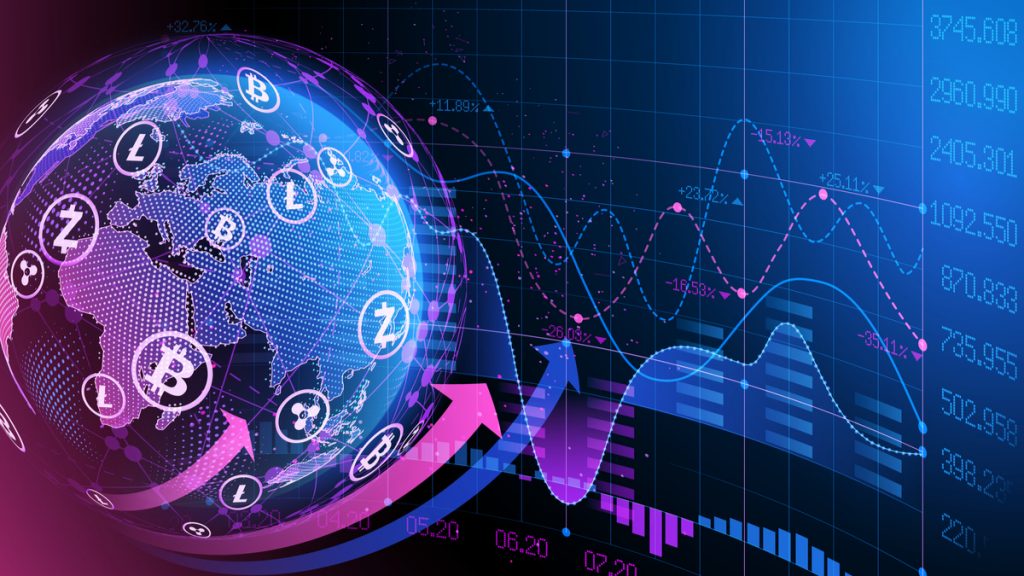 However, both platforms are great for newbies and experts because they have a comprehensive knowledge base to help new traders and pro features for professional ones . In addition, you want to consider fees, popularity, trading volumes, coins list, and other important functionalities.
Binance vs Coinbase – Conclusion
Binance and Coinbase are among the most secure and popular cryptocurrency exchanges in the world today. Both platforms offer impressive products and features, together with incredible trading terminals. However, they have their differences, and the major ones include fees, cryptocurrency lists, trading features, and
NFT
. After comparing Binance vs Coinbase carefully, we can conclude that Binance edges Coinbase. So, if you ask us, is Coinbase better than Binance? Our answer is no. However, you can pick any of them if you discover that they will serve you better in your cryptocurrency journey.