Coinbase vs Kraken: The Crypto Exchange Battle
The online trading world has grown at a rapid pace, offering a vast range of cryptocurrency exchanges (read this – best exchanges for staking). The payment system of cryptocurrency is digital, removing the concept of traditional banking from the process. Using encryption for transaction verification, this digital method of payment definitely has its advantages. The wealth of platforms available varies greatly in what they can offer the user. These crypto exchanges can be centralized or decentralized. Centralized crypto exchanges are managed by a single authority while decentralized exchanges share the verification process.
People are asking these questions
⭐ Kraken vs Coinbase fees - which offers lower fees?
If you compare Kraken vs Coinbase fee, so Kraken offers lower fees at 0.26%, Coinbase is more costly at 0.50%.
⭐ Can you transfer coins from Coinbase to Kraken and vice versa?
✅ Yes, coins can be easily transferred between the two platforms.
⭐ Is Kraken better than Coinbase?
It depends on what an individual requires. They both offer apps, various payment options, and hot wallet features. While Coinbase's fees are more expensive, making withdrawals and deposits is more convenient on the Coinbase platform.
⭐ Which exchange offers more coins? Kraken vs Coinbase?
Coinbase supports slightly more cryptocurrencies by offering 100 options, while Kraken supports 93 different cryptocurrencies on its platform.
⭐ Is there a Coinbase mobile app available?
✅ Yes, the Coinbase app is available on iOS and Android devices on the App Store and Google Play Store, respectively.
⭐ What is a Coinbase wallet?
A Coinbase wallet is a cryptocurrency wallet as well as a DApp browser. The control is restricted to the user only. The private keys are not stored with a centralised exchange (e.g. Coinbase.com). Instead, they are stored on the user's mobile device.
⭐ Can you use Kraken on mobile?
✅ Yes, the Kraken app is available on iOS and Android devices across the world.
⭐ Kraken vs Coinbase - which is more safe?
Coinbase maintains 98% of assets in cold storage. Kraken keeps a slightly smaller percentage of 95% in cold storage. Both Kraken and Coinbase are involved in bug bounty programs, multi-factor authentication and additional protection when making withdrawals.
⭐ Kraken fees vs Binance fees - which is cheaper?
Binance is cheaper. Binance's trading fee is at 0.10%. Kraken's trading fee is a maximum of 0.26%.
⭐ Kraken vs Coinbase Pro - which is the better option?
The Coinbase Pro platform offers fees equating to a 0.50% average for each transaction.
⭐ Kraken vs Binance vs Coinbase - which is the better choice?
Kraken is a better choice if you are located in the US. Binance is preferable if you are looking for more cost-effective fees and a more advanced trading structure. Coinbase should be the choice if the buying and holding of currency is a priority.
⭐ Coinbase vs Coinbase Pro difference?
Coinbase is designed for beginner investors, while Coinbase Pro is created for expert traders. The user interfaces of the two platforms are different. The Coinbase platform is simple and easy to navigate. The Coinbase Pro platform offers additional trading features for the more experienced trader.
The Coinbase vs Kraken platforms are both popular choices. But are they worth all the hype? We put both of these crypto exchanges under the proverbial microscope to find the answer. The main characteristics of each platform were explored: the registration process, accepted cryptocurrencies availability, Kraken Coinbase fee structure, transfer details, security features and encryption technology, desktop and mobile compatibility, and customer support. All these details were then summarized and compared to determine whether the Kraken or Coinbase crypto exchange is the preferred choice.
Coinbase vs Kraken – introduction to exchanges
Coinbase is a fully regulated and licensed platform. Established in 2012, Coinbase has become a well-ranked cryptocurrency exchange in the USA. Coinbase initially offered Bitcoin as the cryptocurrency traded on their platform (read this –
best place to stake Bitcoin
).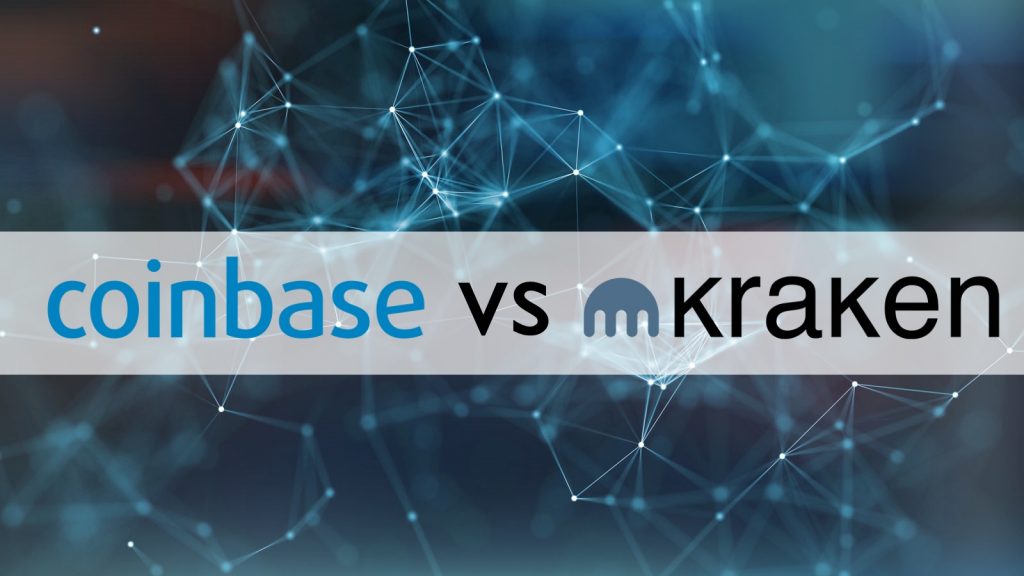 Eventually, additional currency options such as Litecoin, Ethereum, Bitcoin Cash, and XRP became available, broadening trading opportunities. Coinbase offers a custodial account for institutions and a wallet option for people investing in retail. Is Kraken better than Coinbase? We took a closer look to find out. Established in 2011 in the USA, Kraken is available in 185 countries and offers cryptocurrency trading at affordable prices for individual investors and institutions. Coinbase is offered in 190 countries worldwide. The Kraken and Kraken Pro platforms are designed to meet the needs of beginner investors and cryptocurrency experts. There are advanced margin and futures features. The 'earn' tab allows beginner investors to earn interest by depositing their cryptocurrency at any time. The Kraken platform offers a 24/7 live chat to facilitate customer support. Coinbase is available via a 24/7 messaging service.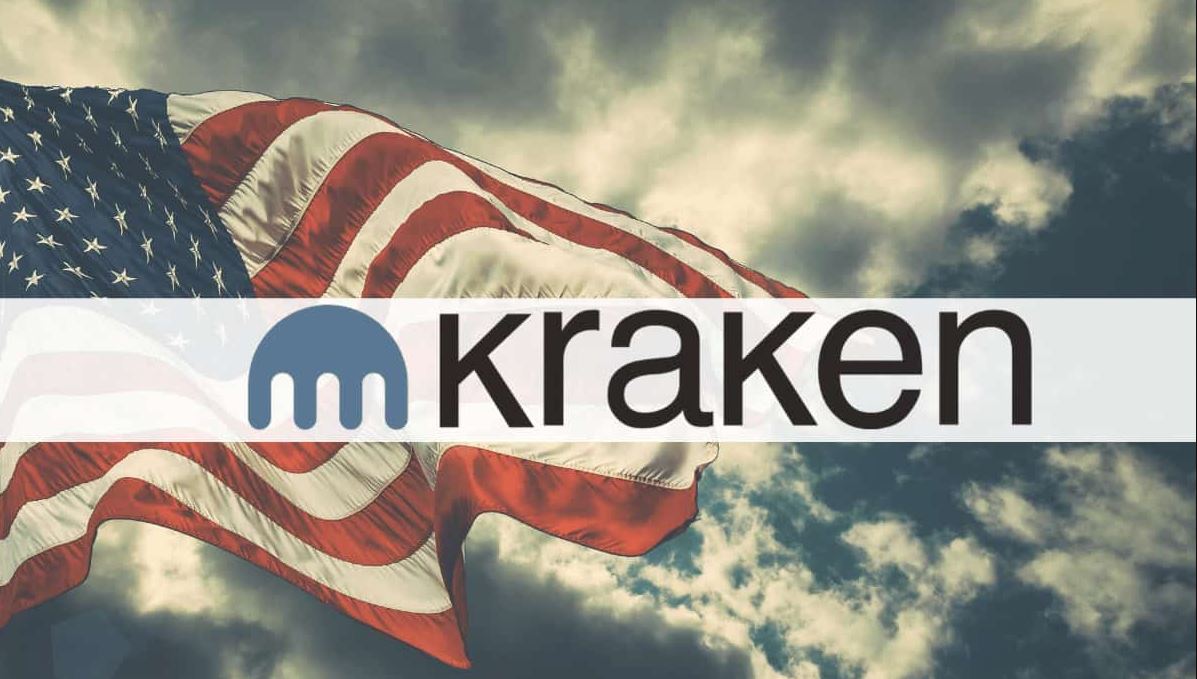 The availability of Coinbase and Kraken differ. Coinbase is only available in over 100 countries, and 185 countries have access to Kraken. Last year, margin trading with three-times leverage became an added feature for the Coinbase platform. However, this feature was disabled in late 2020. Margin trading with a maximum of five times leverage is available at Kraken. Coinbase and Kraken offer mobile compatibility. However, the USA, Japan, and five other countries are not currently given this option. Both Kraken and Coinbase are known for their satisfactory customer service in the form of live chats.
The live chat features can become busy at times. Both platforms have been created with layered security. Security keys will provide a one-time passcode for users when they log in. PGP encryption protects all correspondences on the platforms. Two-factor authentication is implemented for the withdrawals and transfer processes.
Coinbase crypto exchange – main characteristics
There are two trading platforms and a cryptocurrency wallet feature at Coinbase. This provides users with a variety of choices to trade effectively online. The Coinbase website and mobile app are straightforward to navigate. This simple process is ideal for beginners with basic computer skills or individuals who are still learning the ropes in cryptocurrency exchange.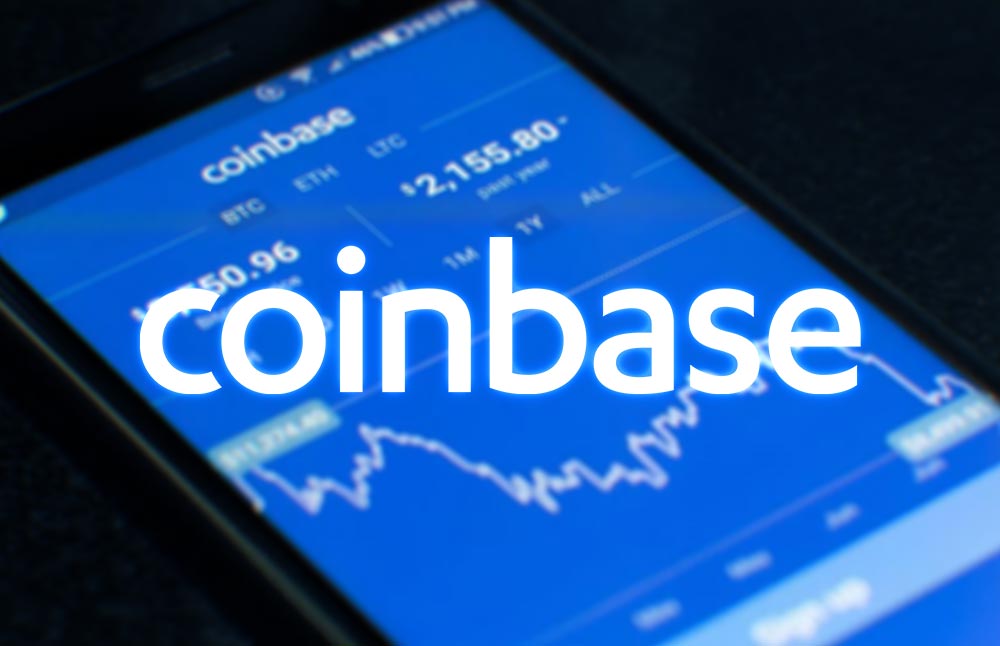 The Coinbase Earn feature offers traders the opportunity to acquire new currency. Traders can also earn interest on certain balances through this feature. The amount of Cryptocurrencies supported by Coinbase is extensive. The list is not restricted. New currencies are added to the platform regularly. Users can access the Coinbase platform via desktop or mobile, iOS and Android devices. The Coinbase platform is designed in a similar way to an online brokerage. The Coinbase homepage displays your portfolio. Buying and selling cryptocurrency is a swift procedure. Since the cryptocurrency trading markets never close, users can access the platform at any time. Users choose to use available funds in their accounts or make payments via a bank account or card. Keep in mind that additional costs may occur. This is dependent on your payment method. It may take some time for deposits to become available for users. However, your account will be credited straight away.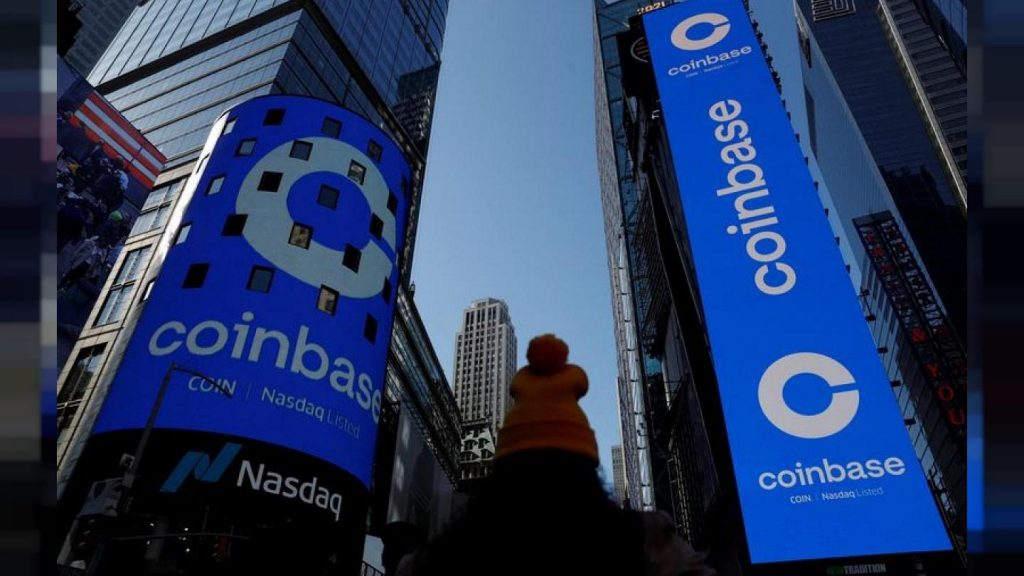 Top-rated security measures are implemented on the Coinbase platform. Users should always be mindful that no online platform is 100% protected. The majority of customer assets are stored in cold storage offline. Coinbase uses standard encryption as well as two-factor authentication. The latter helps to ensure that the login process is protected. It is not uncommon for online users to be duped by scammers looking to steal their cryptocurrencies. It is imperative that traders use various passwords instead of the same password for every financial website. Ensure your email and phone are protected to prevent unsavoury individuals from accessing your online accounts.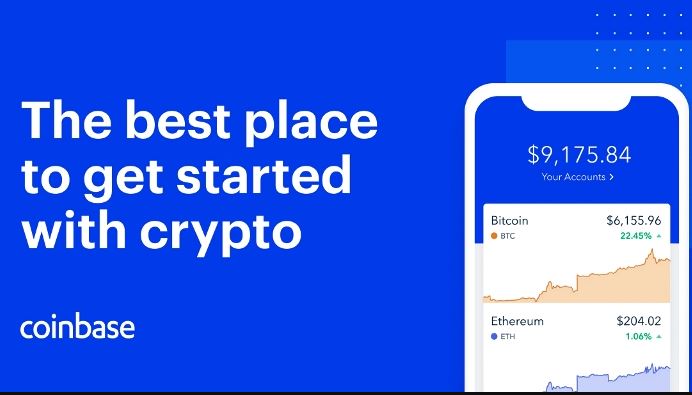 The registration process on Coinbase is simple. It will be even easier if you have opened a bank account or brokerage account online. You will need to provide your contact details and social security number. An ID photo will also need to be supplied. Your transactions on the Coinbase platform may be tracked for tax purposes. When your account has been fully verified, you can begin buying and selling cryptocurrency online. You will have already determined your account limits.
Kraken crypto exchange – main characteristics
Kraken is a well-known cryptocurrency exchange. Users can buy and sell various cryptocurrencies at market rates. Futures trading and market accounts are also offered for the more experienced traders. It is important that investing is done mindfully as cryptocurrency exchange can be high risk. You don't need to be an experienced trader to navigate the Kraken platform. The Kraken interface is simple, offering a high liquidity exchange. This implies that the buying and selling of cryptocurrency occurs at market rates.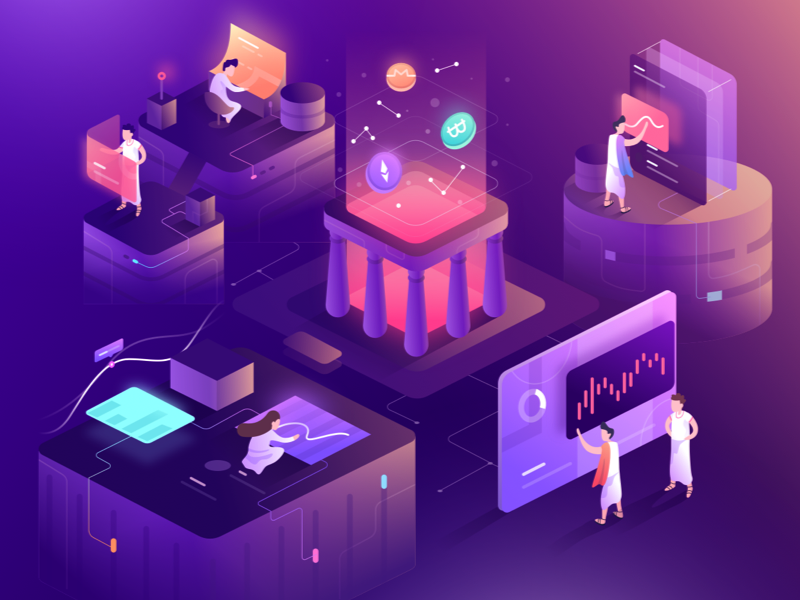 Cryptocurrency can be purchased with a bank account. Currencies can also be converted or sold on the platform. Kraken supports over 50 altcoins. Cardano, Bitcoin, Ethereum,
Solana
, Dogecoin, Stellar Lumens are popular cryptocurrencies supported on the platform. You need to create an account and log on to the platform before purchases can be made. The Kraken platform allows users to buy crypto via a connected bank account without funding their accounts first. Users can make a crypto deposit for staking. A maximum of 20% interest can be accumulated, although this figure is dependent on the chosen currency. Kraken implements two-factor authentication. This helps ensure the access to personal accounts is restricted to the user only. The 2FA feature allows you to choose different codes for logging on, trades, and withdrawals. An additional locking feature allows users to lock their accounts for security purposes.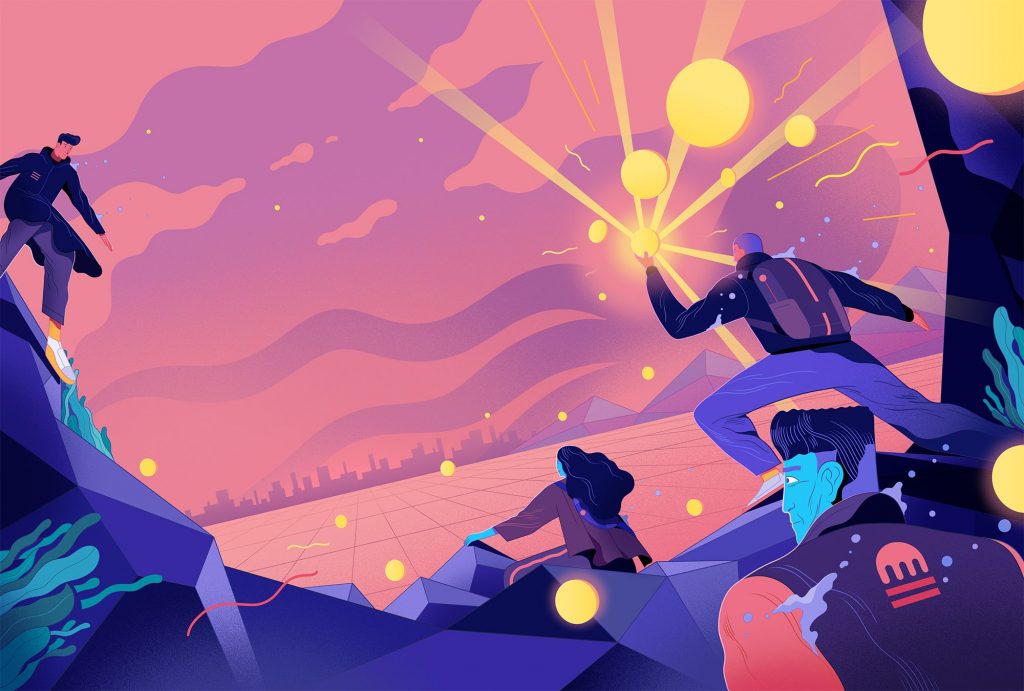 Cryptocurrency transactions are irreversible. Even though security measures are implemented, account hacking does occur at times. Always ensure your account login details are kept private. When transferring funds, always check the recipient's address. Registration on the Kraken platform is a simple process. Your account can be active within a few minutes by supplying your contact details and Social Security number. These are standard requirements for a financial website. Your account needs to be verified. A photo ID will need to be uploaded, and a photograph of the individual physically holding the same ID photo. Providing this additional information will allow you access to all the trading features on the platform. If the account user does not provide this, the account will have limited features.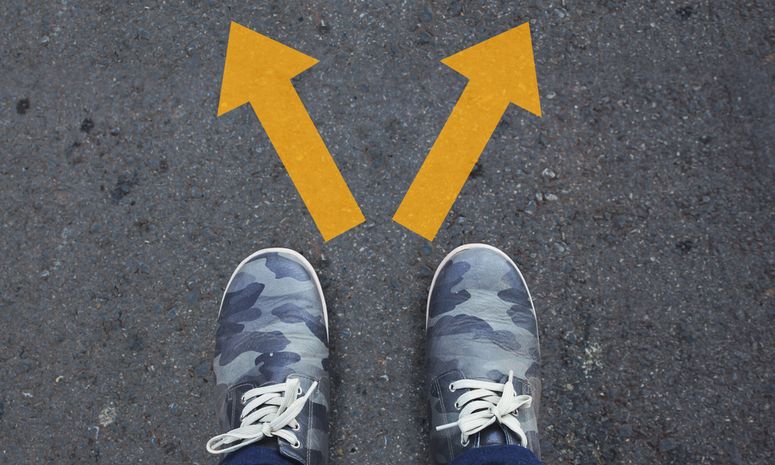 Coinbase vs Kraken fees
What is the difference in the Coinbase vs Kraken fees structure? Coinbase fees vs Kraken offers a high baseline fee with a maximum of 0.50%. Fees Kraken vs Coinbase transaction are much lower at 0.26%. These fees are determined by the amount an individual trades during one month. E.g., an investor using Coinbase would pay $5 for a $1000 trade. The Kraken platform would cost an investor $2.60 for a $1000 trade.
| | Coinbase fees | Kraken fees |
| --- | --- | --- |
| Bank account | 1.49% | Ranging from $0 - $10 |
| Wallet | 1.49% | No charge |
| Debit & credit cards | 3.99% | 3.75% plus €0.25 |
| ACH transfer | No charge | 0.50% + 0.9% to 1.5% |
| Wire transfer | $25 withdraw, $10 deposit | $4 - $35 withdraw, $0- $10 deposit |
| Crypto Conversion | 0.50% | Based on volume |
| Purchases | 0 - 0.50% | 0 - 0.26% |
| Trades | 0 - 0.50% | 0 - 0.26% (based on 1 month volume) |
| Additional fees | varies | N/A |
Coinbase exchange fees
Coinbase costs are displayed on the trade screen before a payment is made. If a trade size is $10 or less, a Coinbase fees of $0.99 is required. Trade size of $10 – $25 requires a fee of $1.49. A Coinbase fee of $1.99 is required for a trade size of $25 – $50. Trade size of $50 – $200 requires a Coinbase fee of $2.99. Any trades over $200 do not have a flat fee. The fee is percentage-based. Transactions made on the Coinbase platform are also subject to a 0.50% fee. Additional fees can also be charged, depending on the payment method used.
Kraken exchange fees
Kraken fees vs Coinbase of 1.5% for most cryptocurrencies is required for instant purchases. A fee of 0.9% is charged when investors use stablecoins. Extra fees are dependent on how the purchase is funded. 0.5% is charged if a bank account is used. A 3.75% fee is added for a digital wallet, debit card, or credit card. The Kraken Pro platform offers more cost-effective pricing. Charges are based on the amount of trading done over one month. The majority of trading is charged with a taker fee of 0.26% or a maker fee of 0.16%.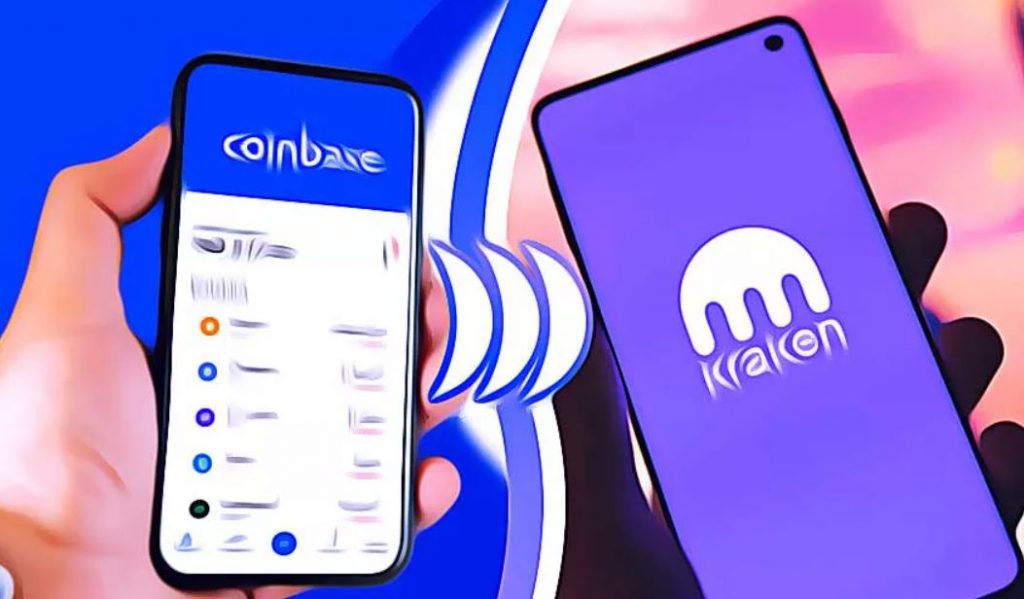 Coinbase to Kraken transfer
To transfer between Coinbase and Kraken, you must obtain a BTC address. Please note that XBT (not BTC) is Bitcoin on the Kraken platform. Begin the transfer by clicking on the 'Funding' tab on the Kraken platform. This is located on the homepage in the top right-hand corner. Now go to the Coinbase platform and click on the 'Portfolio' tab. Select the Bitcoin wallet and click 'send. Type on the desired BTC amount in the pop-up window. In the recipient box, fill in the BTC address for Kraken and the BTC amount you want to transfer. Then click 'continue'. Keep in mind that Bitcoin transactions are irreversible. Always ensure the correct information has been provided. Check the status of the transaction. It is normal for 'pending' to be displayed. However, if this status lasts longer than two hours, contact the platform's customer service.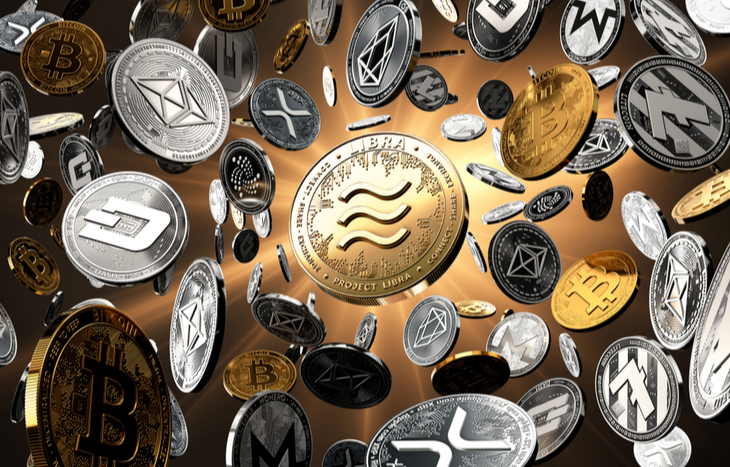 Kraken to Coinbase wallet
Transferring funds from Kraken to Coinbase is a similar procedure. On the Coinbase platform, click on the 'Portfolio' tab and select 'Bitcoin'. Now go to the 'receive' button. Copy the new address. Go to the Kraken platform and click on the 'Funding' tab. Select 'withdrawal'. Paste in your Coinbase wallet address in the 'address' section. Fill in the desired withdrawal amount and click 'confirm'. Bitcoin Cash (BCH) is a cost-effective way to make transfers. It costs about $0.001 to send $15. You can convert or trade any currency on any exchange platform to BCH. You can also send BCH to any exchange, convert it or trade it for a different currency.
Coinbase vs Kraken – what coins are available?
Coinbase and Kraken support a similar amount of cryptocurrencies, but what are specifics in Kraken vs Coinbase coin list currencies? Your exchange choice would depend on which cryptocurrency is preferable for you.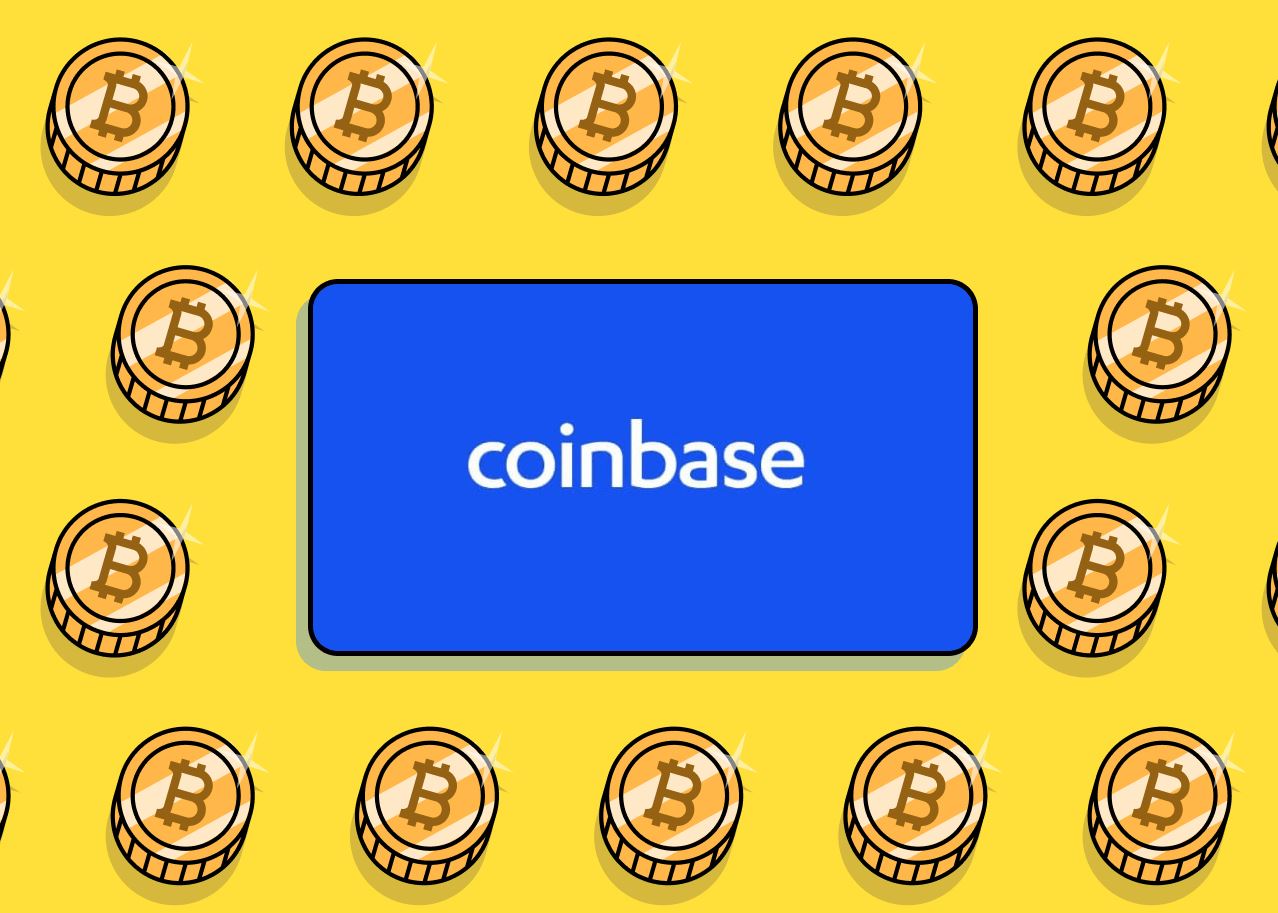 Coins to trade in Coinbase
With over 100 cryptocurrencies and additional coins often included, the Coinbase platform supports popular currencies such as Bitcoin, Ethereum, Cardano, Solana, Polkadot, USD Coin, Dogecoin, Uniswap, Litecoin, Shiba Inu, Algorand, Stellar Lumens, Polygon, DAI, and Sushiswap.
Available Kraken Coin List
Bitcoin, Ethereum, Cardano, Polkadot,
Dogecoin
, Ripple, Litecoin, Polygon, Stellar Lumens, Solana, Uniswap, Sushi are some of the nearly 90 different cryptocurrencies. A range of stablecoins is also supported. USD Coin, Tether, and Dai are supported. Currency conversions are also possible. US dollars can be converted into Swiss francs, Canadian dollars or Japanese yen. The availability of currencies is dependent on your location.
Kraken vs Coinbase – summary
Coinbase or Kraken and other platforms are popular crypto exchanges. However, compared to Coinbase, Kraken is more cost-effective. Both platforms are centralised exchanges, offering users the opportunity to trade with each other.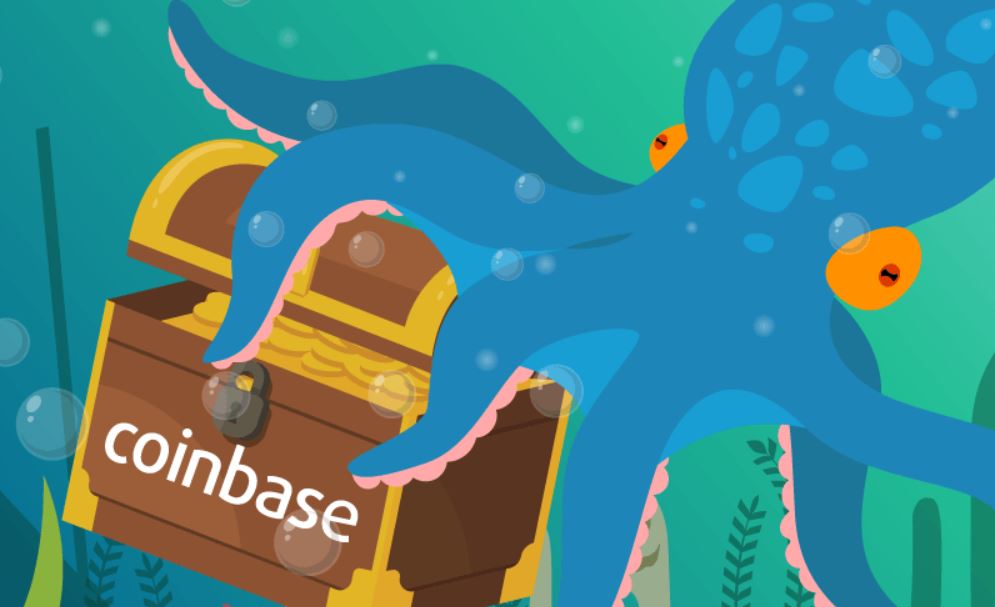 Kraken supports approximately 11 more cryptocurrencies compared to Coinbase. Both platforms offer users the option to stake their cryptocurrency at different interest rates. Coinbase has lower rates, while Kraken users can stake larger quantities of coins. Cryptocurrency futures are supported on the Kraken platform. Coinbase is restricted to spot currency markets. The trading fees of these platforms also differ. Trading fees are higher at Coinbase; Kraken fees are more cost-effective. The beginner investor may find benefits in both platforms. Coinbase and Kraken offer innovative interfaces that are easy to navigate. Kraken offers cost-effective fees and impressive security measures.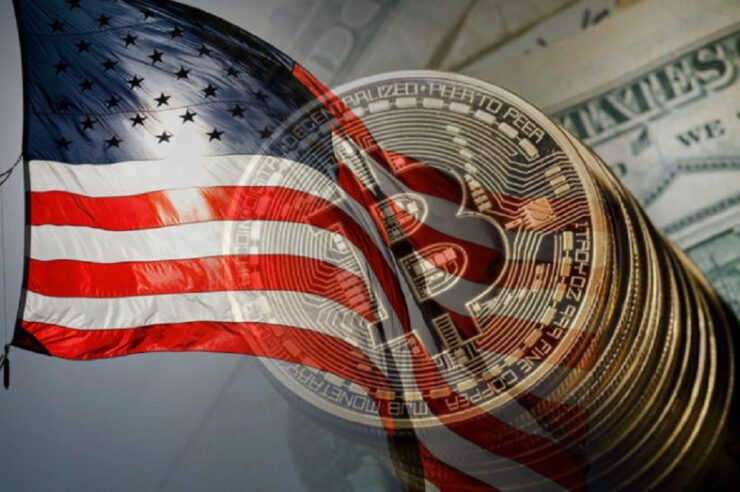 Although the transaction process on Kraken is lengthier than Coinbase, the platform is designed for a variety of users. However, if you are located in the United States, Kraken does not offer you all the available funding options on the platform. Coinbase offers users hot wallet features and various payment options such as
debit cards
and Paypal. Although the fee structure is more expensive, the transaction process is quicker, allowing for easier deposits and withdrawals. Users in the US who place importance on the interface instead of the price will probably view Coinbase as a better choice. Kraken and Coinbase are both good choices for beginners. Both platforms offer tutorials and guides to help individuals begin their online investing journeys. Previous trading experience is not a requirement for either platform.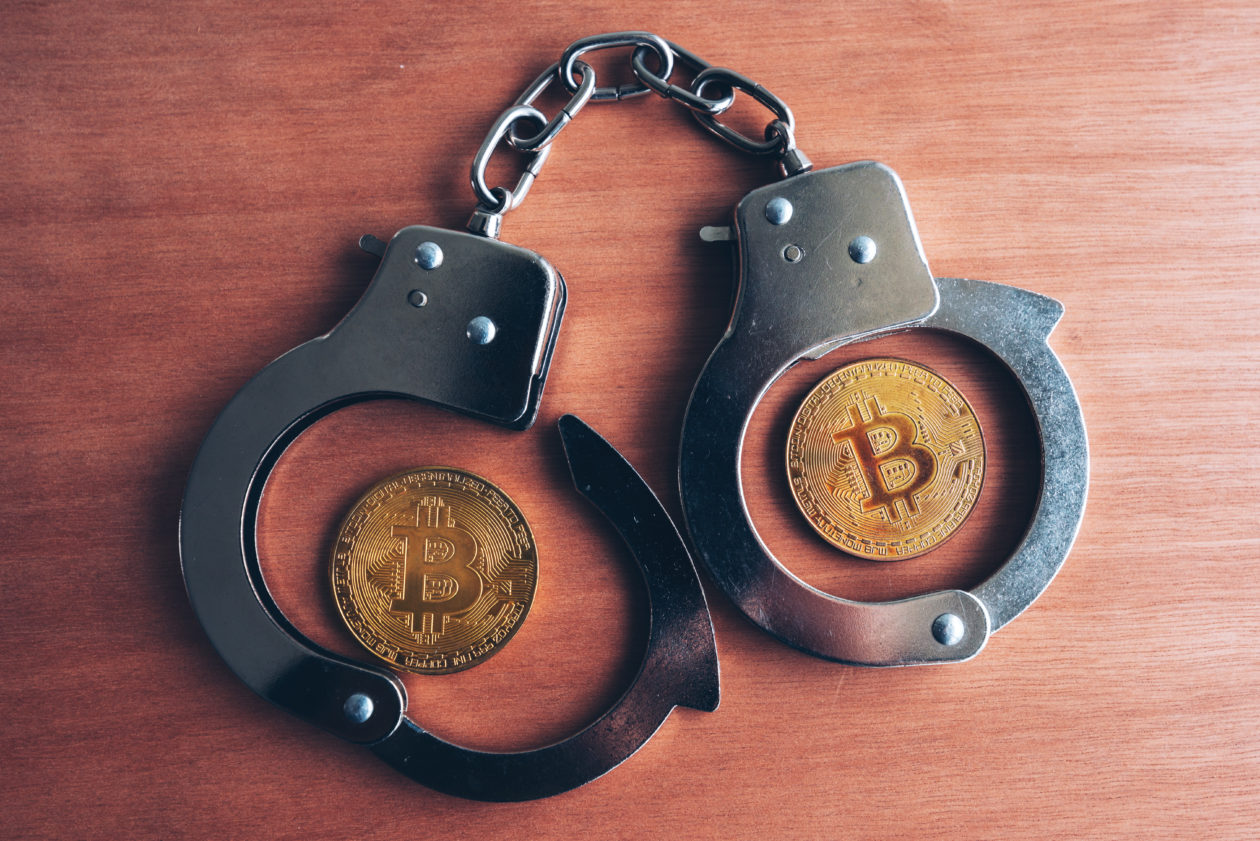 Coinbase offers simple registration and funding procedures. This helps beginners not feel overwhelmed when navigating the platform. However, there are fewer transaction types available on the Coinbase platform. Kraken vs Coinbase? This is a difficult question to answer. These platforms are both similar in many ways. It comes down to two main factors: which cryptocurrencies you wish to trade in and whether the platform interface is more important than the fee structure. Coinbase is more expensive but offers a high-quality interface. Kraken is cheaper, but the platform navigation is a bit more challenging. Ultimately, the trading choice is essentially yours.