Kucoin vs Coinbase Comparison
The KuCoin vs Coinbase battle of supremacy in the cryptocurrency world is a battle of the titans. KuCoin is one of the most popular and most prominent digital assets trading platforms attracting over 11 million crypto holders (read this – highest staking rewards).
Coinbase, on the other hand, is the largest cryptocurrency trading platform in the United States and is most famous for being user-friendly to novice crypto holders.
People are asking these questions
⭐ How much is KuCoin worth?
The current KuCoin coin price is €14.86 per KCS. The price of KuCoin will have slight variations on different exchanges.
KuCoin is a cryptocurrency trading and exchange platform. Users can trade, lend and hold their digital tokens on the platform.
⭐ Where is KuCoin based out of?
KuCoin is a Seychelles based cryptocurrency exchange and trading platform.
⭐ Where is KuCoin available?
KuCoin is available in 200 countries including the United Kingdom.
⭐ What is KuCoin minimum withdrawal amount?
KuCoin has different minimum withdrawal amounts depending on the token.
⭐ How to withdraw from KuCoin to bank?
❌ It's not possible to withdraw from kucoin to bank. There are no KuCoin fiat deposit fees, since KuCoin doesn't support deposits using fiat currencies.
⭐ How to transfer from KuCoin to Coinbase?
You need to select the tokens and the network to receive the payment. Using your deposit address, go to your Coinbase account and paste the KuCoin address. It's also possible for crypto holders to transfer tokens from Coinbase to Kucoin. It's important to confirm the KuCoin transfer fees.
Our detailed article compares KuCoin vs Coinbase, looking at many different aspects. Our experts spend hours representing the data in this comparison guide.
We have many years of professional and academic experience conducting a thorough fact-based analysis of the cryptocurrency world's digital assets and exchange platforms. Our thorough guide is handy for both novice and experienced crypto holders.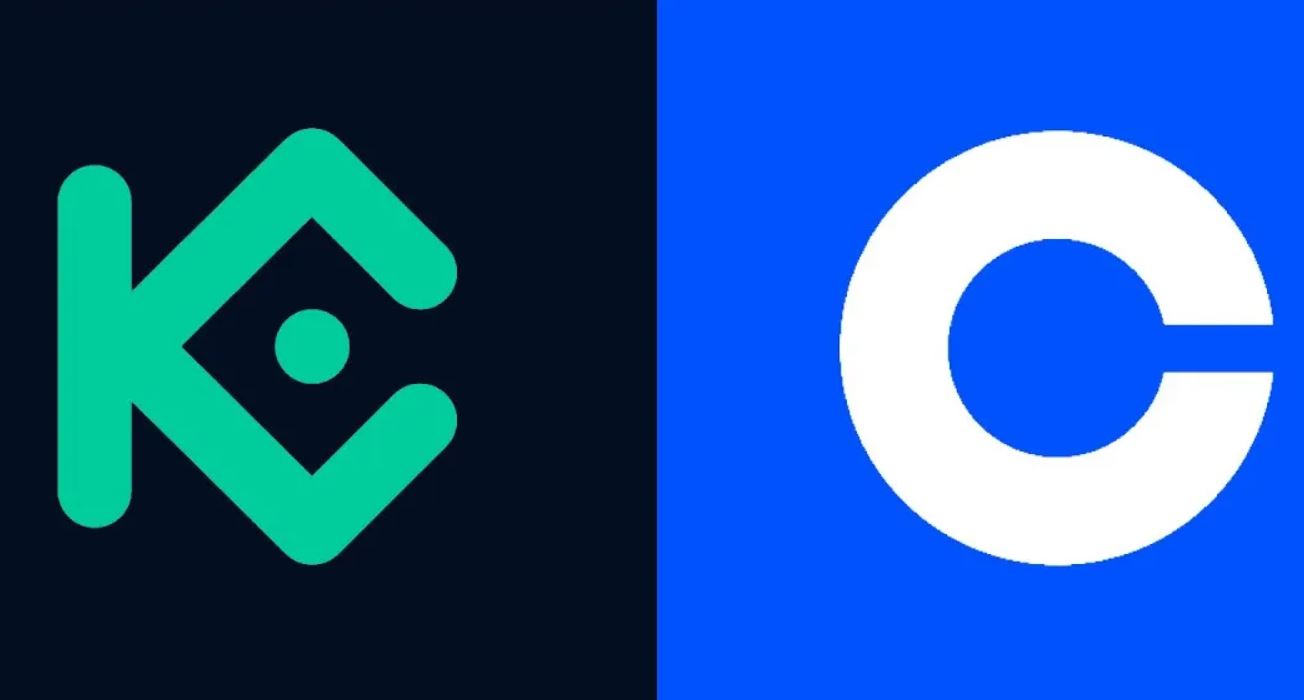 KuCoin and Coinbase both have outstanding reputations in the cryptocurrency world. However, due to their products and services they compare differently.
When comparing Coinbase vs KuCoin, we looked at the following key factors – number of digital assets, fees, cryptocurrency staking, functionality, features, customer support, security.
How KuCoin vs Coinbase compare using the above metrics is crucial in coming up with a comprehensive guide. The analysis within this guide covers various key aspects of a reliable cryptocurrency exchange platform.
Kucoin vs Coinbase Crypto Exchange Comparison
When comparing KuCoin vs Coinbase, our experts focussed on giving a detailed facts based analysis of the two exchanges (read this – best place to stake).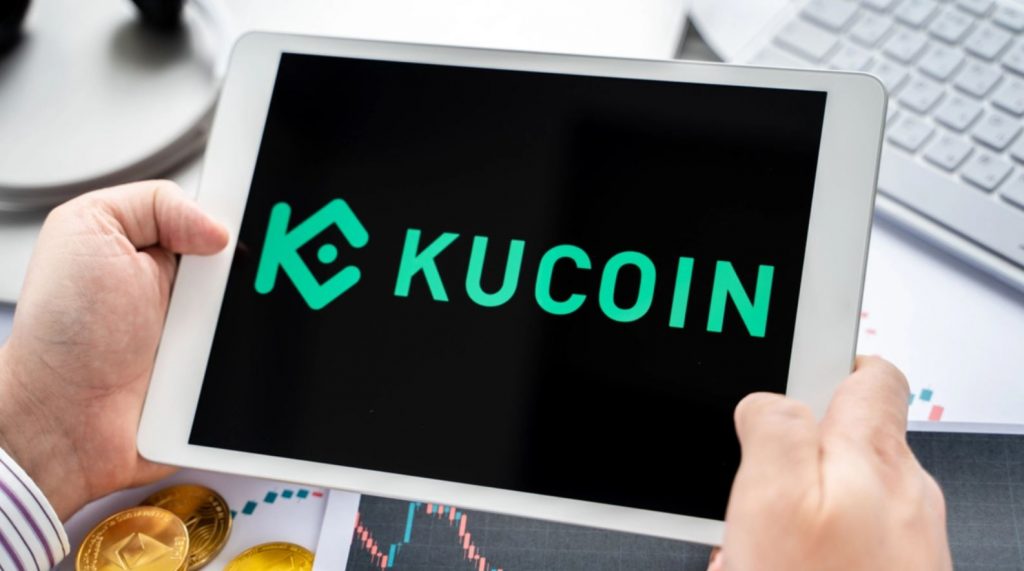 Kucoin Overview
KuCoin is a Seychelles-based digital asset exchange platform founded in 2017. The exchange operates in more than 200 countries and has more than 11 million users. Even though US crypto holders can sign up on the platform, they have access to limited features. You can access the exchange from both the web and a mobile application.
Crypto holders using KuCoin can stake and lend their digital assets and earn rewards. The platform also provides users with peer-to-peer (P2P) crypto trading, margins and futures (Kucoin futures fees 0.01-0.10%).
Novice crypto holders can access basic trading options, while advanced traders can use the more complicated and advanced trading features.
KuCoin is popular among crypto holders largely due to its low fees and the ability of crypto holders to earn interest from their tokens. Crypto holders can also lend and stake their digital tokens and earn passive income.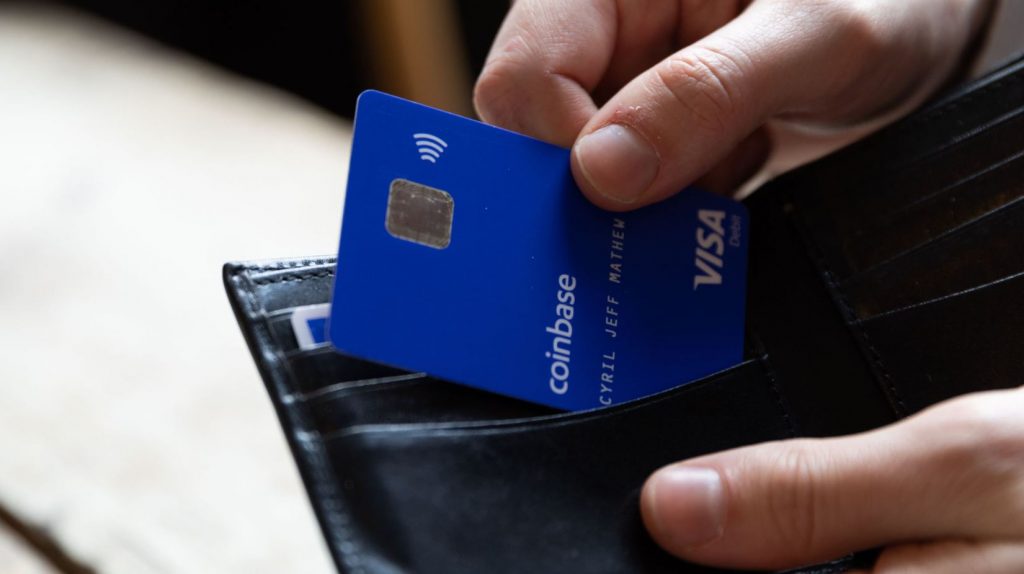 Coinbase Overview
Coinbase is a popular exchange that allows crypto holders to trade their digital tokens easily. The exchange was founded in 2012 and has accrued more than € 203 billion in digital assets and 98 million users.
The platform was initially founded as a platform where Bitcoin holders could sell and buy their bitcoin tokens but now supports many unique cryptocurrencies. It is also user-friendly both via the web and mobile applications. Beginner crypto traders will significantly benefit from the exchange by accessing the traditional Coinbase platform.
Experienced crypto traders can access Coinbase Pro, which has more advanced trading features. The Coinbase Pro is available for every user of the platform.
Crypto holders can earn interest from their tokens. It operates in more than 100 countries and supports 13,000 financial institutions. Coinbase has two independent trading platforms and a standalone cryptocurrency wallet.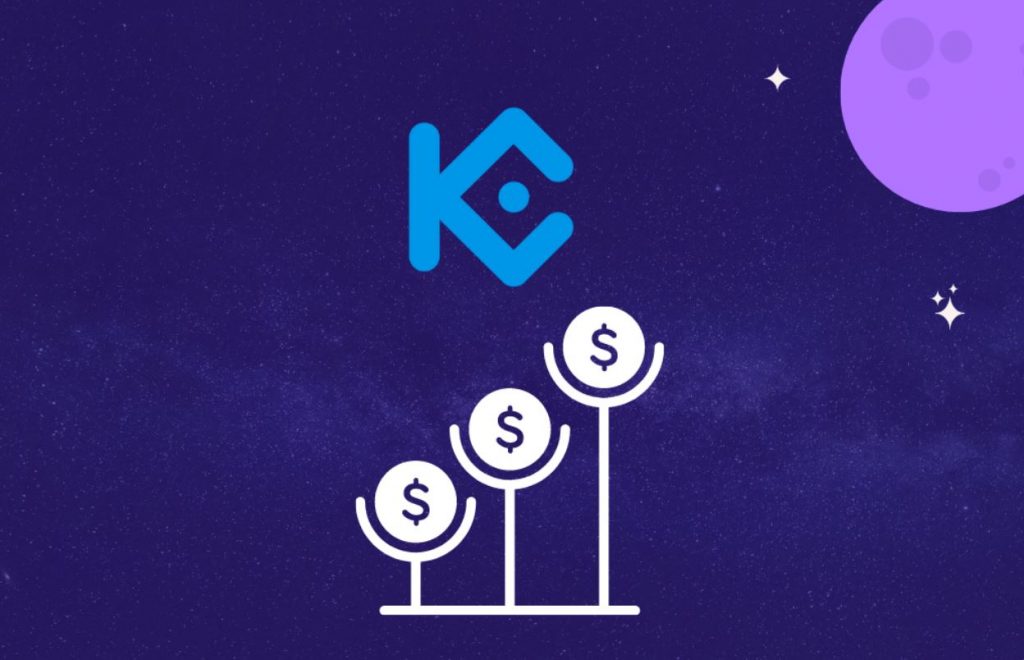 Coinbase vs Kucoin – Functionality Comparison
There are many different exchange platforms offering products for crypto holders. However, one must go for the best and most secure exchange. The products available in any cryptocurrency exchange platform should be valuable and instrumental when trading, holding, and investing your digital assets.
Kucoin Staking vs Coinbase Staking
KuCoin staking is available for crypto holders under the KuCoin Earn section. KuCoin uses soft staking, which is different from the traditional staking used by most exchanges. With soft staking, crypto holders receive staking rewards without locking their tokens.
The KuCoin soft staking offers daily staking rewards to crypto investors. Hence there's no need to stake your tokens for months.
The KuCoin staking rewards are calculated as "effective daily interest ". Soft staking is very advantageous since it is compatible with many crypto trading strategies.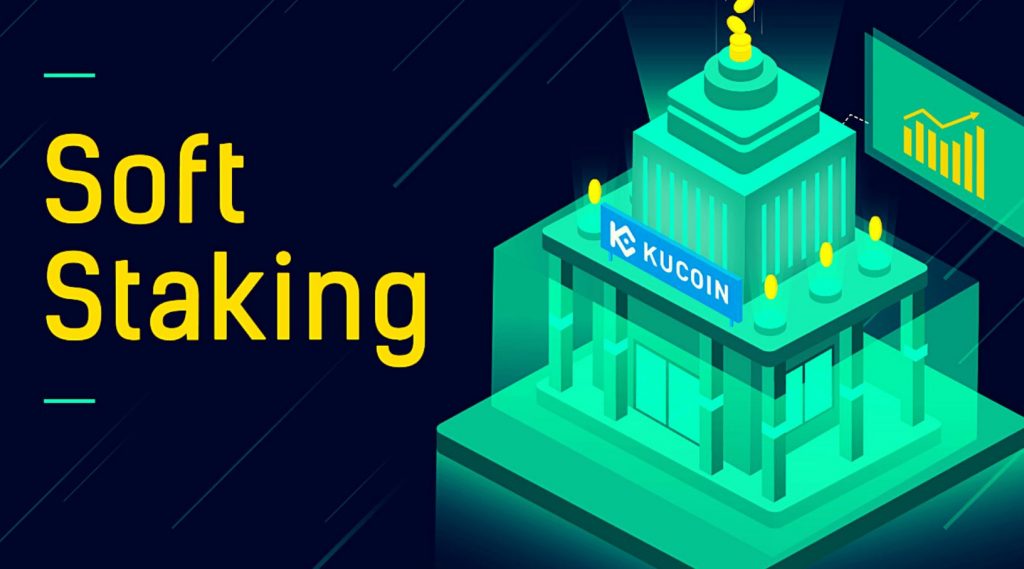 It also enhances the flexibility of the cryptocurrency investment portfolio. KuCoin supports soft staking of the following coins: Cosmos (ATOM), EOS (EOS), Tron (TRX), Internet of Services (IOST), Neblio (NEBL), DeepOnion (ONION), etc.
Rewards are issued to all users who have staked eligible soft staking tokens. Users can have their tokens in either the trading or the main account (read this – best coins to stake).
The rewards paid by KuCoin fluctuate depending on the changing trends, KuCoin rates and market conditions of the crypto industry. The Kucoin Staking rates vary depending on the staked tokens.
Coinbase staking rewards are reflected on the user accounts depending on their staked tokens. A huge perk is that you can earn staking rewards with as little as €1 worth of crypto in your account. The more cryptocurrencies one has in their account, the more staking rewards they will receive.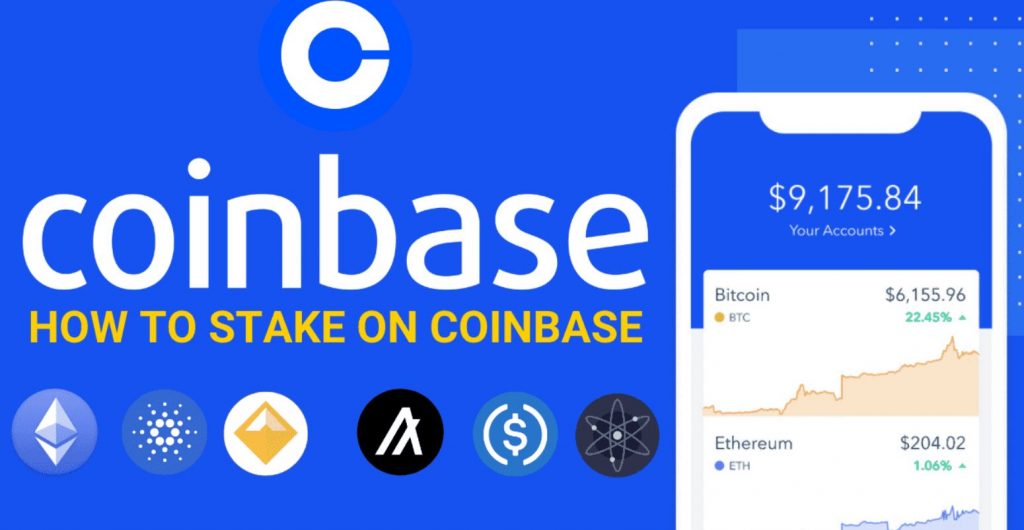 Coinbase has different return rates (APY) depending on the staked coins. Some of the popular cryptocurrencies available for Coinbase staking are; Ethereum (3.675% APY), Algorand (5.75% APY), Tezos (4.63% APY), Dai (0.15% APY), and Cardano (2.60% APY). Coinbase is constantly adding new tokens which users can stake.
Coinbase uses the traditional staking process, where tokens are blocked and locked for a period of time to generate staking rewards.
During this period, crypto holders still have full ownership of their tokens and the staking rewards. Coinbase staking is only available for users who reside in a jurisdiction where staking is permitted and have their identification verified by a valid TIN.
Security Consideration When Holding Funds in Exchange
Coinbase has implemented the most innovative security practices to ensure the maximum safety of customers' assets and deposits. 98% of the digital assets at Coinbase are stored offline, using cold storage.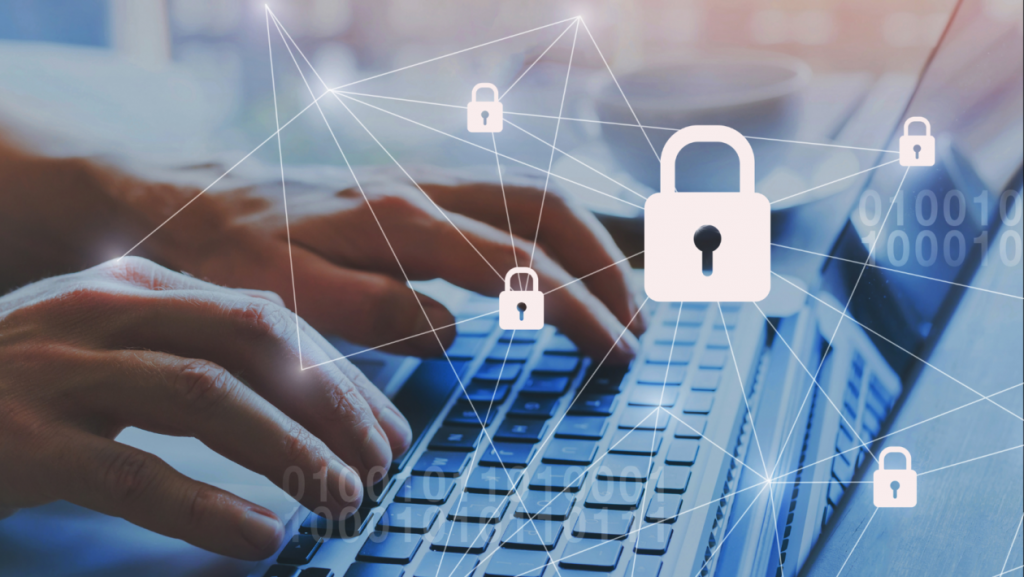 The assets are distributed among many safe deposit boxes globally, supported by paper and digital backups.
The Coinbase website uses bank-standard security and encryptions. All Coinbase accounts have two-factor authentication to ensure a more secure logging-in process.
The Coinbase support team encourages account holders to use unique and random passwords to minimize the chances of third parties accessing their accounts.
Despite using industry-standard security products and KYC verification, KuCoin suffered a major hack in 2020, and hackers stole digital assets worth over € 262 million from account holders' hot wallets. Luckily, the assets were insured and covered by the KuCoin insurance fund.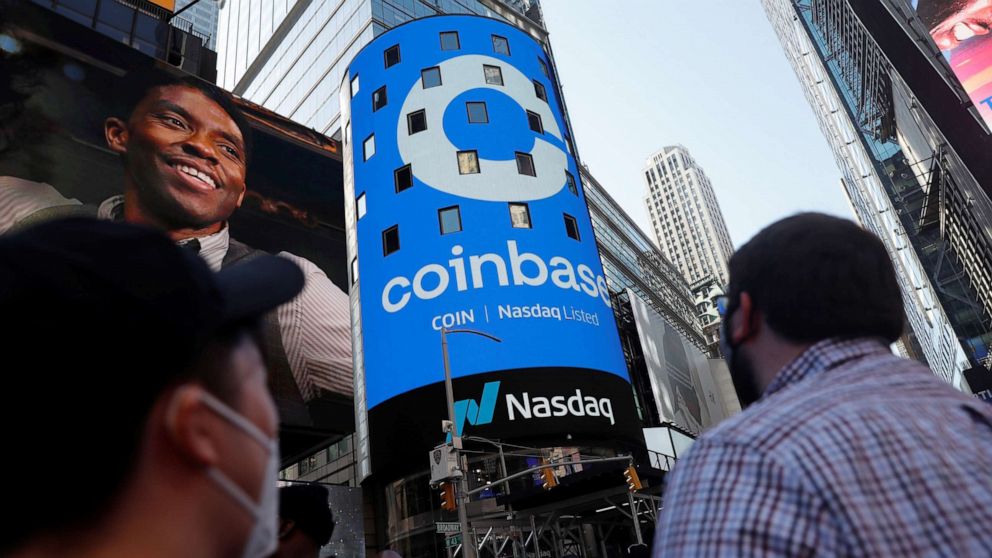 KuCoin also uses encryption and multi-factor authentication. Users can use different passwords when trading, which is part of the regular users' login information. The passwords are also required when making withdrawals and trading assets, adding an extra layer of security.
Crypto holders are encouraged to embrace additional security practices, especially when opening online financial accounts with platforms like Coinbase and KuCoin. Hence protecting their digital assets and minimizing the chances of being hacked.
Customer Support
KuCoin provides its users with multiple customer support options. Unfortunately, unlike many top crypto exchange platforms, you can't contact the KuCoin customer service via phone. The available customer support contact options are live chat, email address, and request form.
The KuCoin social media platform is instrumental, available on 12 social media platforms, including Twitter, YouTube, Facebook, LinkedIn and Instagram.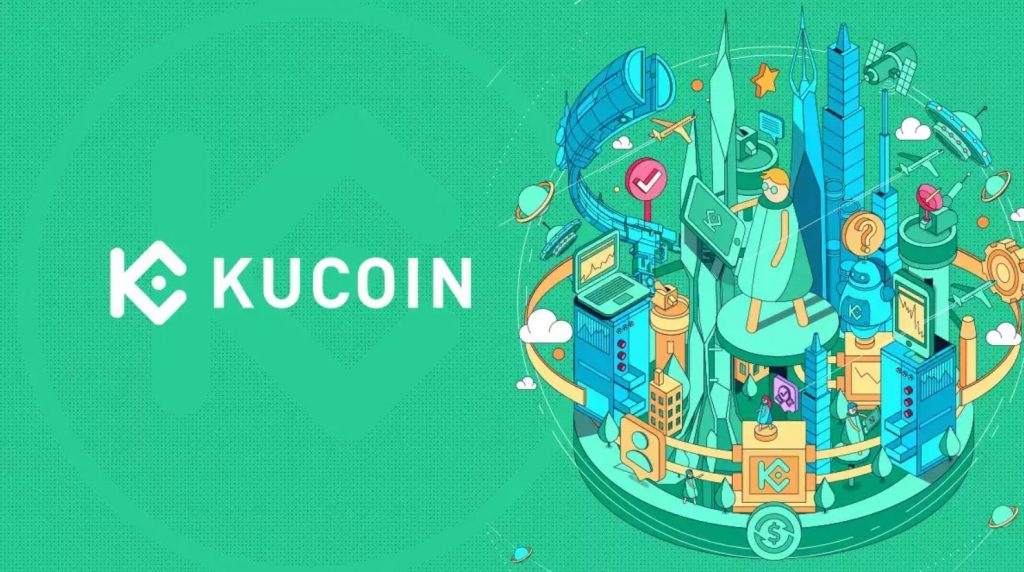 The KuCoin help center has plenty of resources that crypto holders can use when faced with any problem. Users can search for solutions based on the problem they are facing. KuCoin also has articles and an FAQ section addressing some of the common issues faced by account holders when accessing the platform.
KuCoin recently launched a Technical Support channel to help users have a better trading experience. Users can contact the customer support staff on the Technical Support channel via email ([email protected]). The team is made of technical engineers and handles any technical challenges users face.
The Coinbase Customer Support has many contact options; email address, live chat, and phone numbers (UK +44 808 168 4635, Ireland 1800 200 355). When using the email contact option, you must select your preferred product. The available products are: Coinbase, Coinbase Pro, Coinbase Custody, Coinbase NFT, Coinbase Wallet, Coinbase Commerce, Coinbase Cloud and others.
The Coinbase Help Center has more customer support resources. Users can access the blog section, which has many articles covering the Coinbase and Coinbase Pro products. The resources have been divided into three main categories; individuals, businesses, and developers.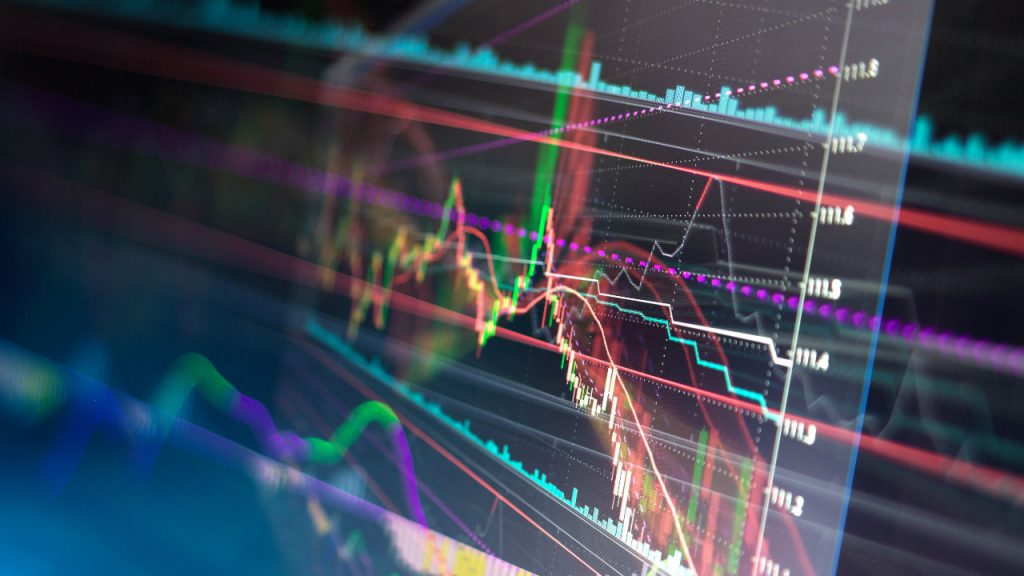 Additionally, you can also get in touch with Coinbase customer support via their social media handles. Coinbase is available on Twitter and Facebook.
Kucoin and Coinbase: Volume, Available Coins
The number of available digital assets in any exchange platform determines its popularity, available markets, and trading volume. Crypto holders prefer exchange platforms with a wide selection of cryptocurrencies and higher trading volume.
Volume and Account Opening Process
The trading volume of Coinbase in the first quarter of 2022 was at €289 billion, with €310 billion missing estimates. The number of monthly transaction users (MTU) stood at 9.2 million. The Coinbase trading platform operates 24/7, and crypto holders can access their accounts after signing up successfully.
Opening an account with Coinbase is very easy to do. It's very similar to opening an online bank account. The registration process can be done at any time from any location. Crypto holders who want a fully verified account must enter their personal contact information, like their Social Security number.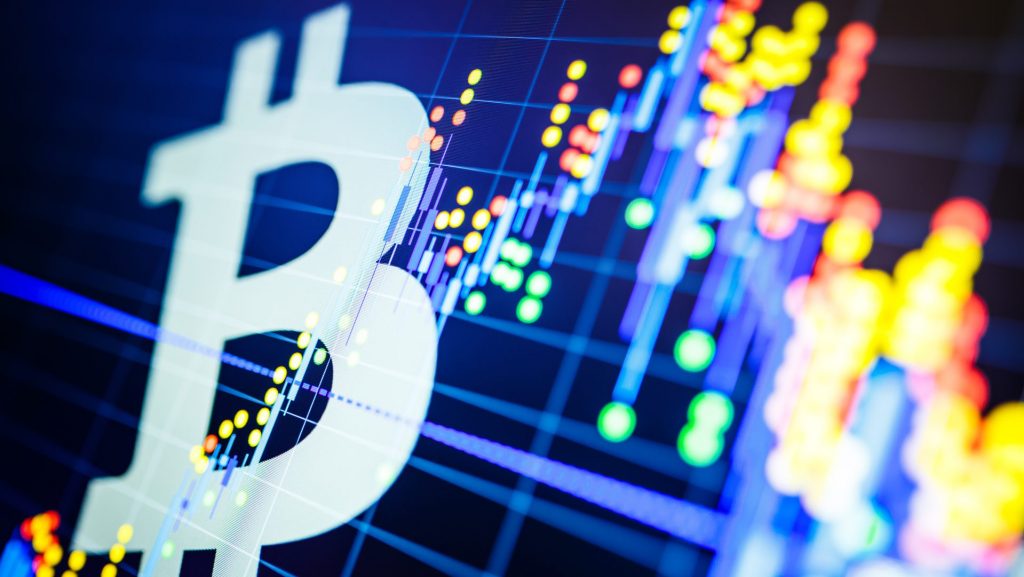 Coinbase requires new members to submit a picture of the identification documents during the registration process, which is a government-issued identification document.
After signing up, the customer support team verifies your information, and you can begin trading on the available cryptocurrencies. New users are subjected to Coinbase account trading limits that are adjusted with time.
KuCoin, on the other hand, recorded an impressive trading volume in the first quarter of 2022, more than € 0.9356 trillion on futures and spot trading.
The daily peak trading volume of the exchange exceeded €8.42 billion, while the futures had a daily trading volume of nearly €14 billion .In the first quarter of 2022, KuCoin recorded 6 million new registered crypto holders.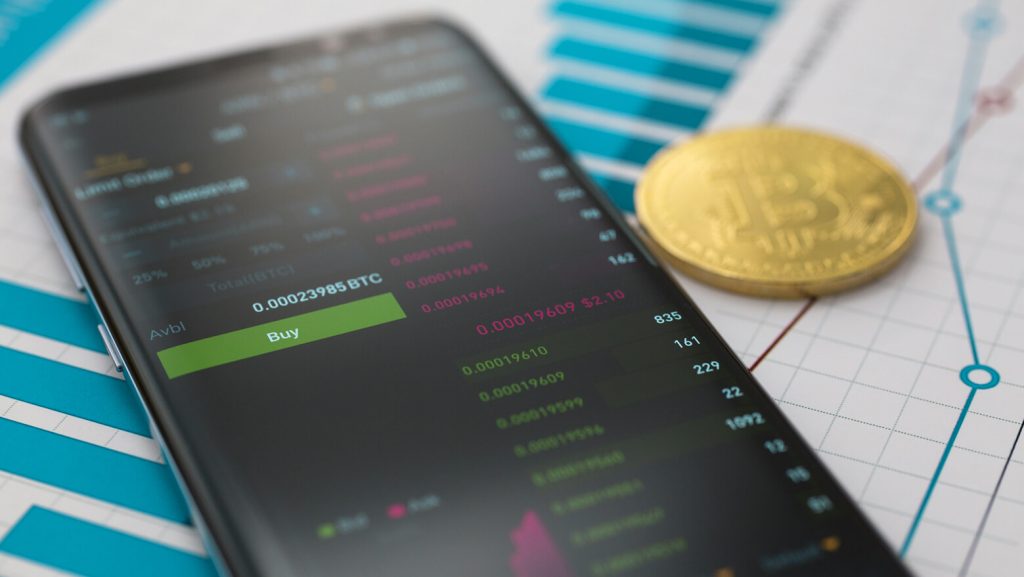 KuCoin has a straightforward registration process that only takes a few minutes. Crypto holders can access the registration page on the official website page of the exchange.
New users are required to submit the following information during the registration process: email address or phone number, password, and verification code.
You can begin trading on the available tokens after your account is set up. After that, you will be required to undergo the KYC verification process.
When you complete the KYC verification process, you will access more features and have a higher daily token withdrawal limit. KuCoin has both advanced and basic KYC verification processes.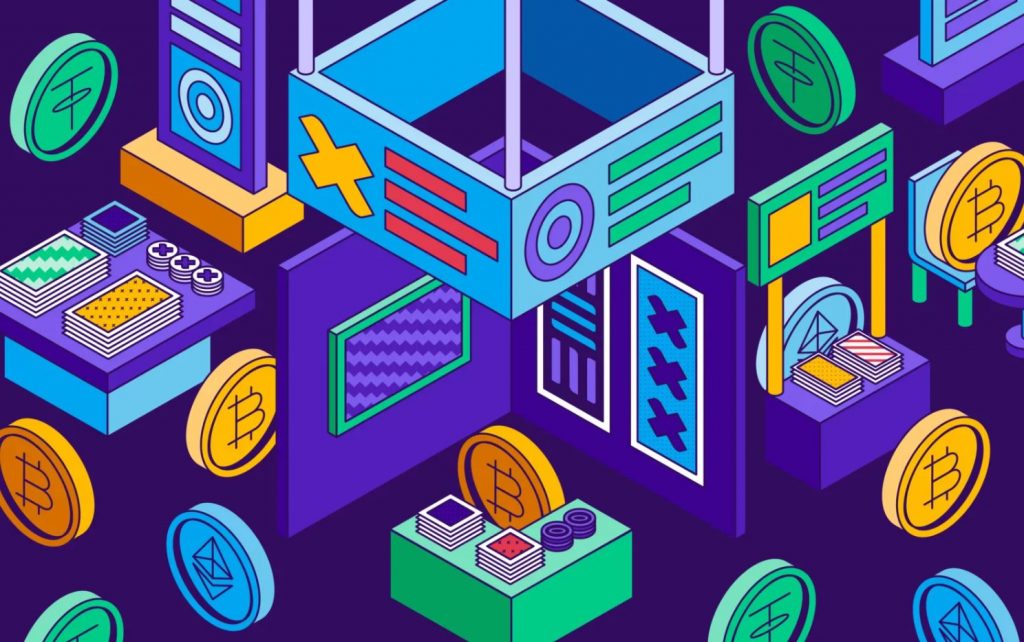 The basic KYC verification process requires users to enter basic personal information. With the advanced KYC verification process, you will be required to submit supplementary documents, like a selfie holding your government-issued identification documents.
You will also provide basic personal information. The advanced KYC verification process is more advantageous since it gives users access to more trading features.
Supported Coins
Coinbase supports more than 100 digital coins which users can trade on. The platform frequently adds new cryptocurrencies on its platform. Crypto holders can also lend and stake their digital tokens and earn interest and rewards.
Some of the popular cryptocurrencies present at Coinbase is; Bitcoin (BTC), Ethereum (ETH), Solana (SOL), Polkadot (DOT), Cardano (ADA), USD Coin (USDC), Dogecoin (DOGE), and Litecoin (LTC).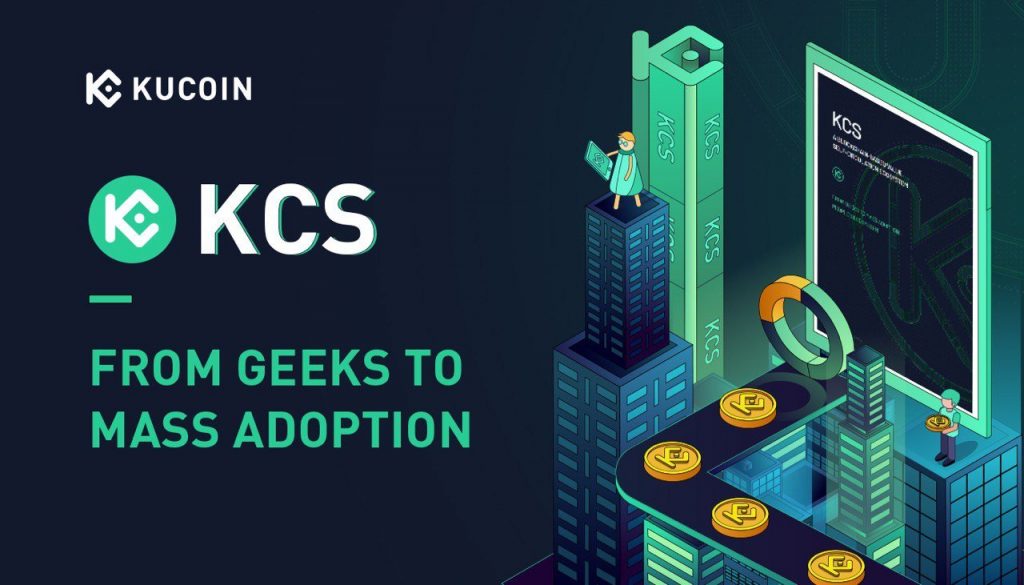 The tokens are available on the two trading platforms; Coinbase and Coinbase Pro. Each platform allows crypto holders to trade the available supported coins but offers different unique features. Coinbase has 468 markets, with various crypto trading pairs like ETH/USD, BTC/USD, and SOL/USD.
KuCoin prides itself on having a more extensive catalog of digital tokens. Crypto holders have access to more than 600 digital tokens from all over the world. Enjoy zero KuCoin debit card fees when you buy tokens on the platform using your debit card.
KuCoin Token is available on the KuCoin exchange platform and other popular cryptocurrency exchange platforms. The KuCoin crypto price will vary depending on the exchange platform.
The exchange is most suitable for crypto investors and traders who want an exchange with various digital tokens to trade and stake. Popular digital tokens currently available on the KuCoin platform are; Bitcoin (BTC), Dogecoin (DOGE), Ethereum (ETH), XRP (XRP), Polkadot (DOT), and Shiba Inu (SHIB).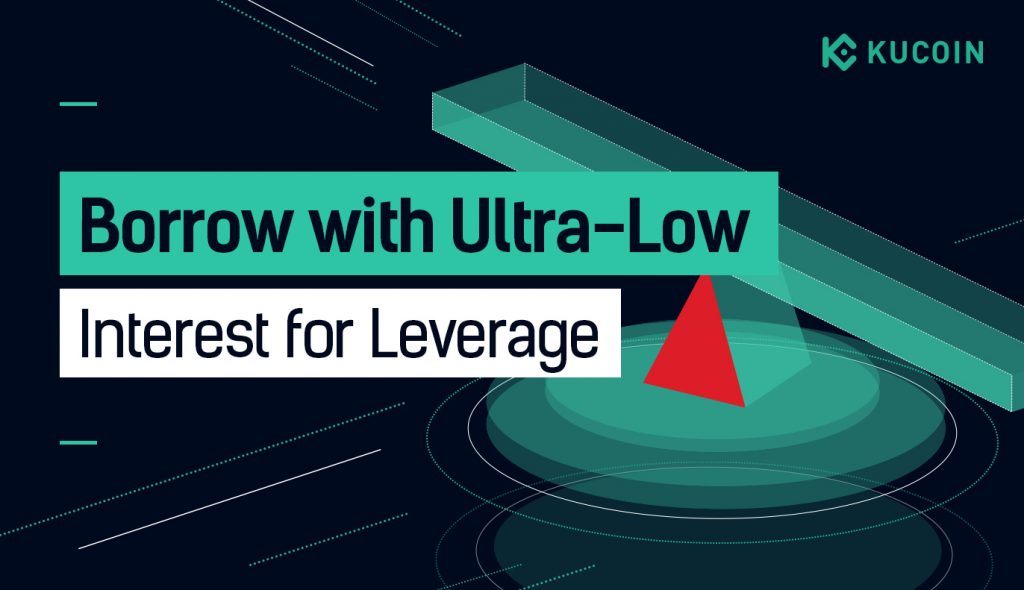 The platform has more than 1232 markets that have many trading pairs including ETH/USD, BTC/USDT, and LUNA/USDT.
Derivatives Products & Leverage
Coinbase has various products suitable for different crypto holders and investors. The products are mainly divided into individuals, developers and businesses. Coinbase Pro offers more advanced trading products and features from crypto holders.
Coinbase has the following products for individual investors; buy and sell, Earn free crypto, Wallet, NFT, and Card. Businesses can use the following Coinbase products; Institutional, Prime, Custody, Asset Hub, and Commerce.
While developers can use the following Coinbase products; Cloud, Wallet SDK, Coinbase Pay SDK, Query & Transact, Commerce, Exchange & Pro, Sign in with Coinbase, and Rosetta. Participate and Prime API.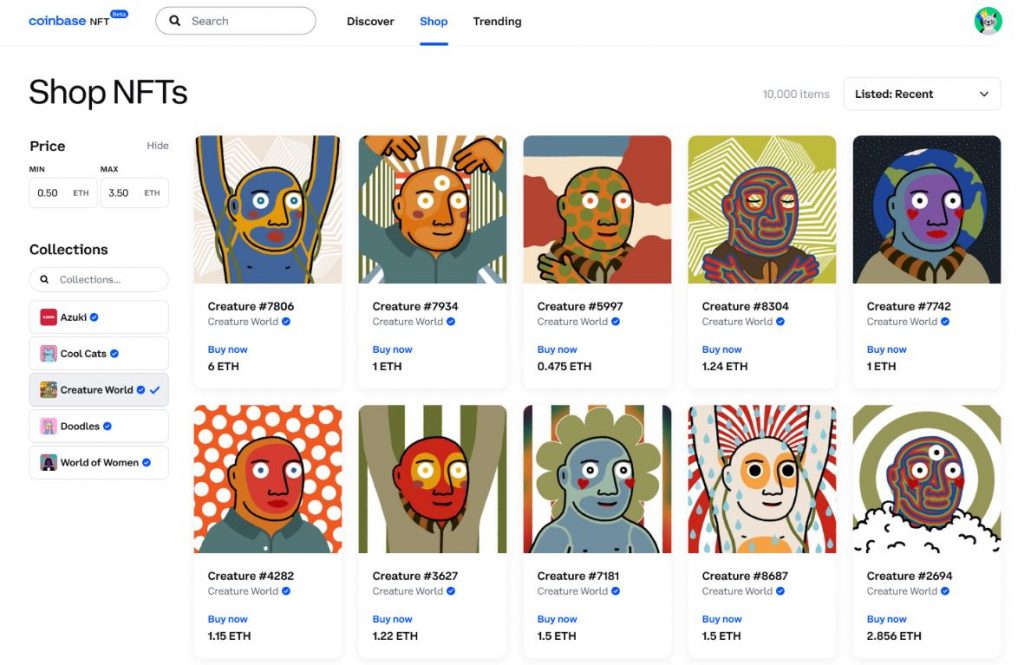 Apart from trading cryptocurrencies, KuCoin has many additional products like trading bolt, spot trading, and margin trading. On the other hand, the derivatives on KuCoin include; Futures Light, Futures Brawl, Futures Classic, and Leveraged Tokens.
KuCoin Earn is a wonderful section that gives crypto holders a chance to earn passive income from their digital assets. The available options for earning income at KuCoin Earn include cloud mining, crypto lending, KuCoin Earn, spotlight, KCS bonus, KuCoin pool, and KuCoin win.
The KuCoin lending rates vary depending on the amount of tokens and type of token. KuCoin also launched a KuCoin NFT program for its users.
Crypto holders inquire on how to transfer bitcoin from Coinbase to KuCoin and how to transfer USDT from Coinbase to KuCoin. KuCoin and Coinbase have made it possible for their customers to transfer funds from one user account to another.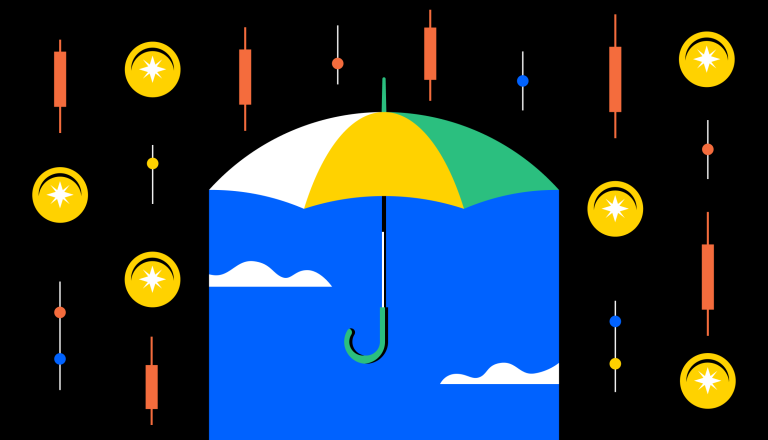 Kucoin Fees vs Coinbase
Trading fees play an important role when picking a crypto exchange platform. Exchange platforms with low trading fees are more popular among crypto holders and investors.
Trading Fees
KuCoin has a rather simple trading fees KuCoin model, a tiered maker, and taker fee model. The tier level and range determine the KuCoin exchange fees from 0.0125% to 0.1% of the traded volume. Compared to other top crypto exchange platforms, the KuCoin has lower trading and KuCoin margin fees.
Additionally, crypto holders can get KuCoin margin trading fees discounts based on the amount of KuCoin Token (KCS) balance in their accounts.
Below is a breakdown of the KuCoin trading fees:
| Tier | Trading Volume (X) in the past 30 days | KuCoin Token (KCS) (Y) | Maker | Taker |
| --- | --- | --- | --- | --- |
| 1 | | Y< 1000 | 0.10% | 0.10% |
| 2 | | 1000 ≤ Y < 10000 | 0.07% | 0.10% |
| 3 | 300 ≤ X < 500 | 10000 ≤ Y < 20000 | 0.065% | 0.10% |
| 4 | 500 ≤ X < 1000 | 20000 ≤ Y < 30000 | 0.0575% | 0.07% |
| 5 | 1000 ≤ X < 2000 | 30000 ≤ Y < 45000 | 0.05% | 0.07% |
| 6 | 2000 ≤ X < 3000 | 45000 ≤ Y < 65000 | 0.0425% | 0.06% |
| 7 | 3000 ≤ X < 5000 | 65000 ≤ Y < 85000 | 0.035% | 0.06% |
| 8 | 5000 ≤ X < 10000 | 85000 ≤ Y < 110000 | 0.0275% | 0.05% |
| 9 | 10000 ≤ X < 20000 | 110000 ≤ Y < 150000 | 0.02% | 0.04% |
| 10 | 20000 ≤ X | 150000 ≤ Y | 0.0125% | 0.03% |
KuCoin doesn't charge any KuCoin credit card fee for their customers. Customers are also subjected to KuCoin listing fee when they list their digital tokens.
Coinbase doesn't display its pricing schedules and structure. Instead, crypto holders are shown the actual fees for their transactions before making a trade.
Coinbase had the full fee schedule displayed on the online help section. Our experts used the platform and managed to get the following estimates of trading fees charged by Coinbase.
| Trade Size | Coinbase Fee |
| --- | --- |
| €10 | €0.99 |
| €10 to €25 | €1.49 |
| €25 to €50 | €1.99 |
| €50 to €200 | €2.99 |
Trades exceeding €200 have a percentage trading fee instead of the flat fee. The above trading fees are estimated, and Coinbase can change the above rates at their own discretion.
Coinbase Pro uses the maker-taker fee model when calculating its trading fees. Maker orders (orders that offer liquidity) have different fees than taker orders (orders that don't offer liquidity). The fees are also calculated based on the current price when the order is placed. Below is an estimate of the fees:
| Pricing Tier | Taker Fee | Maker Fee |
| --- | --- | --- |
| €0 – 9300 | 0.60% | 0.40% |
| €9300- 47K | 0.40% | 0.25% |
| €47K – 94K | 0.25% | 0.15% |
| €94K – 0.94M | 0.20% | 0.10% |
| €0.94M – 18.7M | 0.18% | 0.08% |
| €18.7M – 93.6M | 0.15% | 0.05% |
| €93.6M – 281M | 0.10% | 0.02% |
| €281M – 468M | 0.08% | 0.00% |
| €468M+ | 0.05% | 0.00% |
Crypto holders using Coinbase Pro are required to pay miner fees. However, Coinbase Pro doesn't charge account holders any operating fees or sign-up fees. When comparing KuCoin vs Coinbase fees, Cubase has a more straightforward fee structure.
Futures Fees
The KuCoin future fees structure is included by the following factors: level, maker/taker, and KuCoin Futures. KuCoin charges future fees on both delivery and perpetual contracts. Below is a breakdown of the futures trading KuCoin fees.
| Fee | Perpetual Contracts | Delivery Contracts |
| --- | --- | --- |
| Maker Fee | 0.02% | 0.02% |
| Taker Fee | 0.06% | 0.06% |
| Settlement Fee | No | Yes, 0.025% |
| Kucoin Funding Rate | Yes | No |
Additionally, crypto holders can use the KuCoin fees calculator to estimate the fees they will pay in their trade.
Comparing Coinbase vs Kucoin fees is a little challenging. This is because Coinbase hasn't displayed the future fees it charges account holders during any transaction. However, the exchange notes that it will display the estimated fee before the transactions are complete.
Withdrawal Fees
KuCoin withdrawal fees are dependent on the minimum KCS holding, spot trading volume, and futures trading volume. Additionally, the withdrawal fee varies from one digital token to another. There is no flat rate. Users can calculate their withdrawal fee using the KuCoin calculator.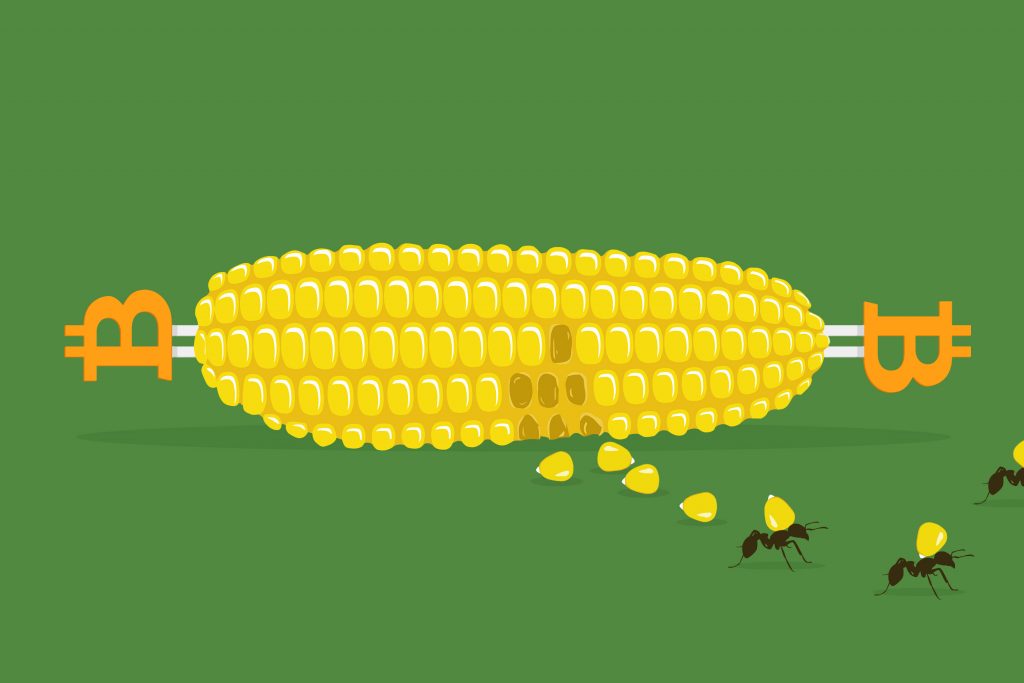 KuCoin doesn't support withdrawal using fiat currencies. Crypto holders instead can make a withdrawal using cryptocurrencies. Even though the exchange has KuCoin fees withdrawal, crypto holders aren't charged KuCoin deposit fees. It has different KuCoin minimum withdrawal limits based on the tokens.
Coinbase Pro also charges fees on specific withdrawal and funding methods. The withdrawal fees at Coinbase and Coinbase pro are based on payment method and location. Coinbase has a 1% fee to convert and withdraw crypto to cash, which is separate from the Coinbase fee for withdraw tokens.
However, the exact amount of Coinbase crypto withdrawal fee charged will be calculated during the transaction. Crypto holders aren't charged any Coinbase deposit fee.
Conclusion: Is Kucoin Better than Coinbase?
Both KuCoin and Coinbase are powerful crypto exchange platforms offering various products for crypto holders and investors. Depending on personal preferences and cryptocurrency needs, the two function differently.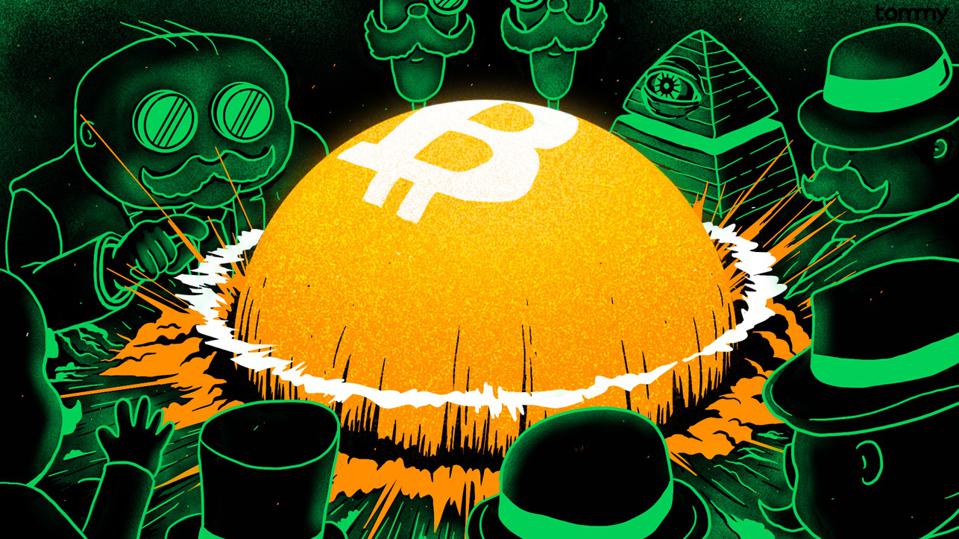 Novice traders will significantly benefit from Coinbase since it's user-friendly and has plenty of great educational resources. More experienced traders can opt for Coinbase Pro and enjoy more advanced trading features. KuCoin, on the other hand, has plenty of advanced cryptocurrency trading tools and many tokens to trade.
When you compare KuCoin fees vs. Coinbase, it has lower fees than most of the market exchanges. The KuCoin transaction fees vary depending on the type of transaction being conducted by the account holder.
Additionally, if you are curious about how to withdraw from KuCoin to Coinbase, you can easily transfer funds between the two exchanges.
The two exchanges offer crypto holders opportunities to earn passive income from their tokens through staking and crypto lending. KuCoin vs. Coinbase, is KuCoin better than Coinbase, will depend on your needs as a crypto holder and investor.