Coinbase Pro vs Binance – The Ultimate Exchange Battle
The cryptocurrency market has grown up to €220 billion globally. Coinbase Pro, Binance and Kraken are exchanges that cover a large part of the crypto market (read this – Kraken vs Coinbase Pro). We could have a Coinbase vs Kraken vs Binance battle, but Binance and Coinbase Pro are more indistinguishable.
They both have user-friendly platforms to buy, sell and trade cryptocurrencies. This is why there is so much Coinbase Pro vs Binance fever 一 users always have to weigh them against each other before choosing the best one to use.
People are asking these questions
⭐ Coinbase Pro vs Binance - which is better?
This depends on user preferences. For instance, though both platforms are more suitable for advanced crypto traders, Binance is slightly more beginner-friendly as it offers simple buy and sell options.
⭐ Are Binance fees lower than Coinbase Pro's fees?
✅ Yes, Binance fees are generally lower than Coinbase Pro. The Binance fee percentage is 0.1%, while Coinbase Pro is up to 0.5%. However, these can increase or decrease depending on the transaction option used, trading volume, and user experience.
⭐ Is there a Coinbase Pro app available?
✅ Yes, the Coinbase Pro app is available on Android, Windows and iOS devices.
⭐ Can you transfer crypto from Coinbase Pro to Binance?
✅ Yes, you can transfer crypto from Coinbase Pro to Binance and other exchanges using the built-in wallet featured on the app.
⭐ Is crypto staking available on Coinbase Pro?
✅ Yes, Coinbase Pro also features staking.
⭐ Can you buy Dogecoin on Coinbase Pro?
✅ Yes, Coinbase Pro added Dogecoin cryptocurrency in June 2021.
This article will help you choose which cryptocurrency exchange platform best suits your needs. It will make a thorough comparison of the two exchanges, looking at their fees, how big their platforms are, the coins they offer, and the features available on each platform.
So if you are looking to invest and trade some crypto, whether you are a beginner or veteran, this article will help you pick an exchange to use.
Coinbase Pro vs Binance – How Do They Compare?
You may be asking yourself why the battle of exchanges is Binance vs Coinbase Pro when the former was founded in 2017 while the latter has been in the game since 2015 (in fact, the first version of Coinbase was founded in 2012). Let's take a closer look at exchanges to help explain what makes the battle valid (read this – Coinbase vs Coinbase Pro).
Coinbase Pro Explained
Coinbase was founded in 2012 and then launched as Coinbase Pro in 2015. The exchange was first established as GDAX, then changed its name to Coinbase Pro in 2018, increasing its demand. Now, the platform has about 13.3 million users globally.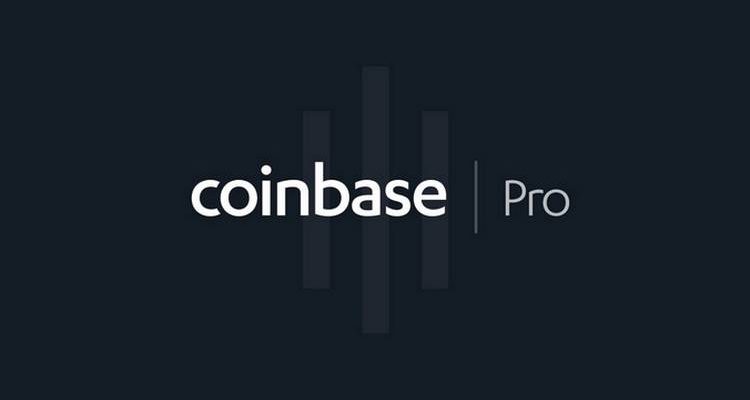 Coinbase is user-friendly and straightforward; Coinbase Pro is designed for experienced crypto traders. It is considered the best for investing in crypto with fiat currencies. It allows its users to buy, sell and trade more than 80 cryptocurrencies.
Moreover, its customers have access to many cryptocurrency services, such as live charts and detailed orders. These services are offered to crypto customers in Europe, the United States and Canada, covering over 100 countries total.
It is well known for its excellent security, and it offers only the most trustworthy cryptocurrencies. As a result, the platform accounts have never been hacked.
It also enables large businesses to access the crypto market and has a built-in wallet, which makes it easier for clients to immediately store large sums of money they won't be trading.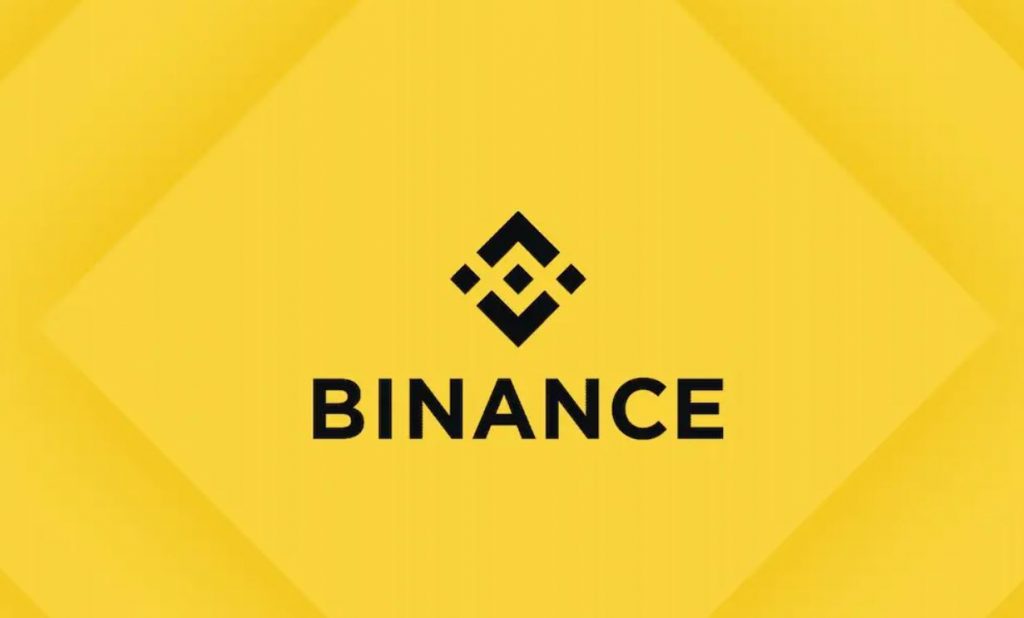 Binance Crypto Exchange Introduction
Binance was founded in 2017, then introduced Binance US in 2019. Binance US was created mainly because the US government tends to ban platforms that are not formed in the US from participating in the country's cryptocurrency market.
You may be asking yourself why we don't do a Coinbase Pro vs Binance US battle since both these platforms were birthed by already-standing exchanges.
The reason is the high competition and the closely related number of active users on both Binance US vs Coinbase Pro platforms 一 Binance is currently sitting at more than 13.5 million users, only about 200,000 more than Coinbase Pro.
Binance offers over 500 cryptos in over 180 countries around the world. It accepts users in Asian, African, European and American countries. It thus offers many transaction options depending on where you are in the world.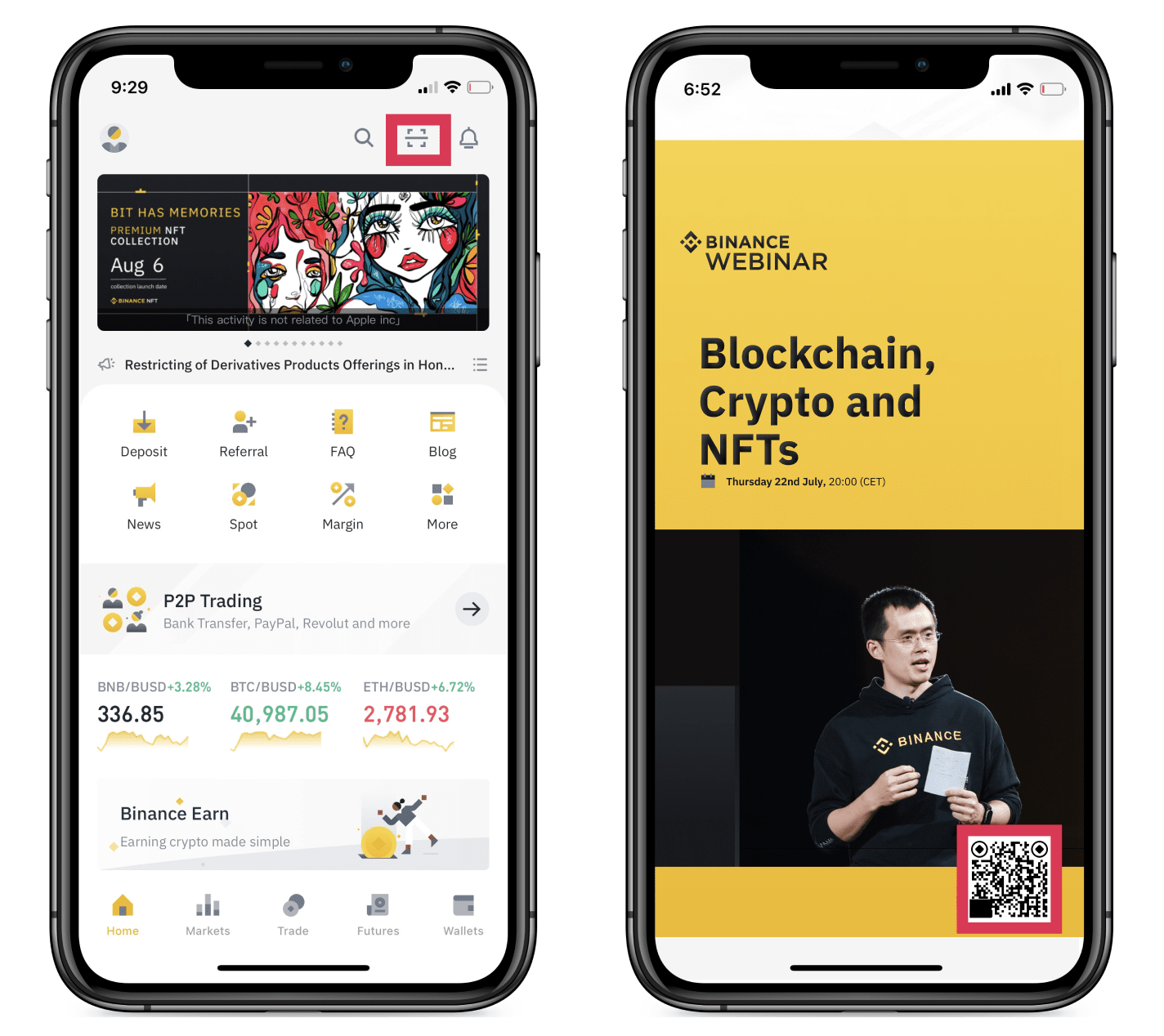 As a result, its trading volume is skyscraping. As you can imagine, the platform scale is the major difference between Binance and Binance US.
Though it is a crypto-to-crypto exchange platform, meaning you can trade only crypto assets, you can deposit using fiat currencies, credit or debit cards and bank transfers to be able to buy, trade, and sell your cryptocurrency.
Binance is also well known for granting rewards to its top users. It gives away prizes such as MacBooks, iPhones and has once given away a Mercedes Benz.
Binance also has its own cryptocurrency, called the Binance Coin (BNB). So if you are also looking to trade some of the small coins that do not have a large recognition, you have a better chance of finding them on this platform.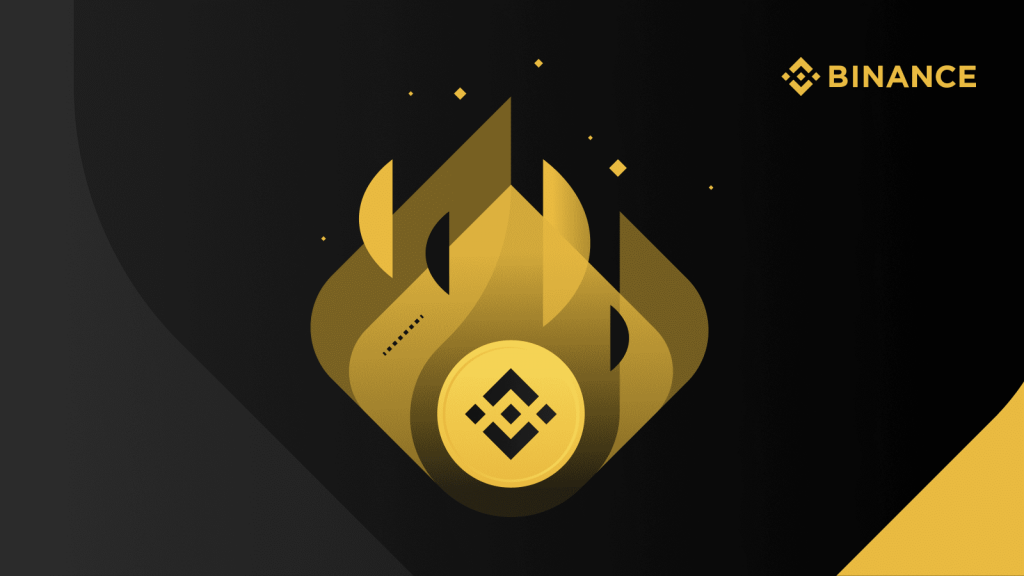 Among its variety of services offered are crypto futures and DeFi, which will be explained later in this article.
Nevertheless, the platform is great for both beginners and advanced crypto traders and can be accessed through its website on a desktop or on a mobile app. In terms of safety, it is licensed and follows protocol regulated by relevant financial institutions.
There is also a two-factor verification process to be followed when logging in. This is for the safety of your crypto assets and personal data and to reduce the chances of cybercrimes.
We advise that you convert Binance to Binance US if you are in the US, as there may be some restrictions posed on Binance.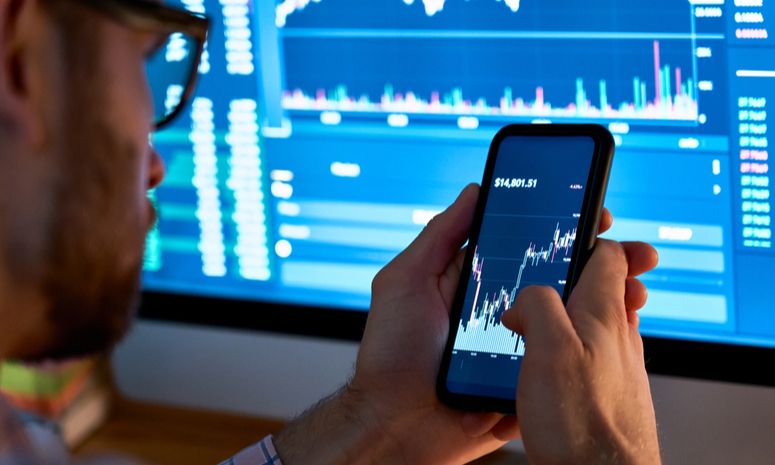 Coinbase Pro vs Binance Fees, Volume and Available Coins
When looking at the Coinbase Pro vs Binance fees, volume and coins comparison, there is a big difference. Binance has lower fees than Coinbase Pro, a slightly higher number of traders and a higher number of cryptos.
This may be because Binance operates at a larger scale than Coinbase Pro and is designed for beginners and advanced traders, while Coinbase Pro is quite the opposite. Let's take a closer look at these three components further.
Binance Fees vs Coinbase Pro
Binance has the lowest transaction fees of all big exchange platforms. The transaction fee percentage is 0.10%, and deposits are free. However, there is a fee of 2% for credit card purchases.
Also, withdrawal fees vary by currency, so how much you are charged when withdrawing depends on where you are. This is the same with the deposit, but they can be done with no fee charged in most cases.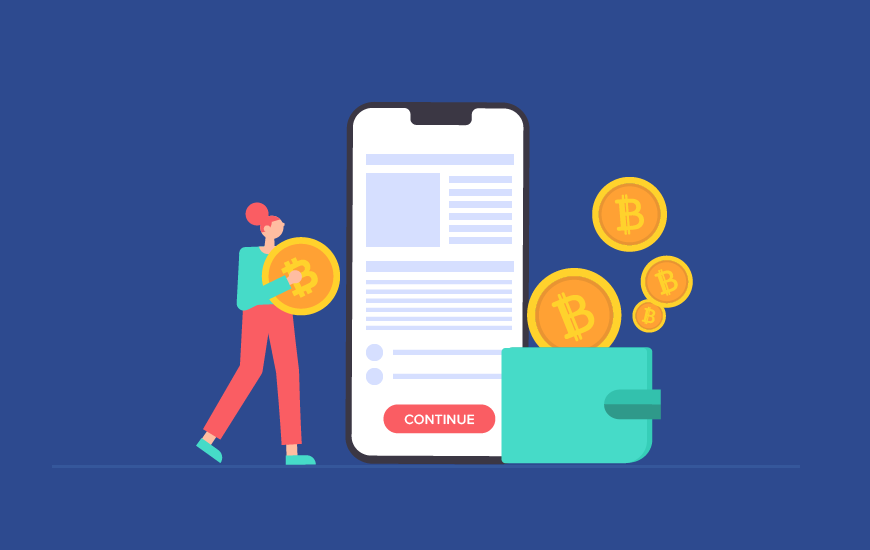 Users who buy and trade using Binance Coin are at an advantage. These users get a 25% discount when they pay the fees with BNB. In addition, the fee percentage lowers according to the trading balance and the total amount of BNB. The more one of these two increases, the lower the fee percentage.
On the other hand, trading fees range from 0% to 0.5% on Coinbase Pro. The larger the amount you trade, the less the fees. For instance, if you trade between €90.000 and €900.000, you can pay just 0.1% trading fees, while a 0% fee is usually achieved by users who know what they are doing on the platform.
Once you master how you can use most of the platform's services, you could end up not having to pay any fees.
Also, there is a difference in Coinbase Pro fees vs Binance charged depending on whether you are a make or take trader. Take traders are charged between 0.1% and 0.25%, while make traders are not charged.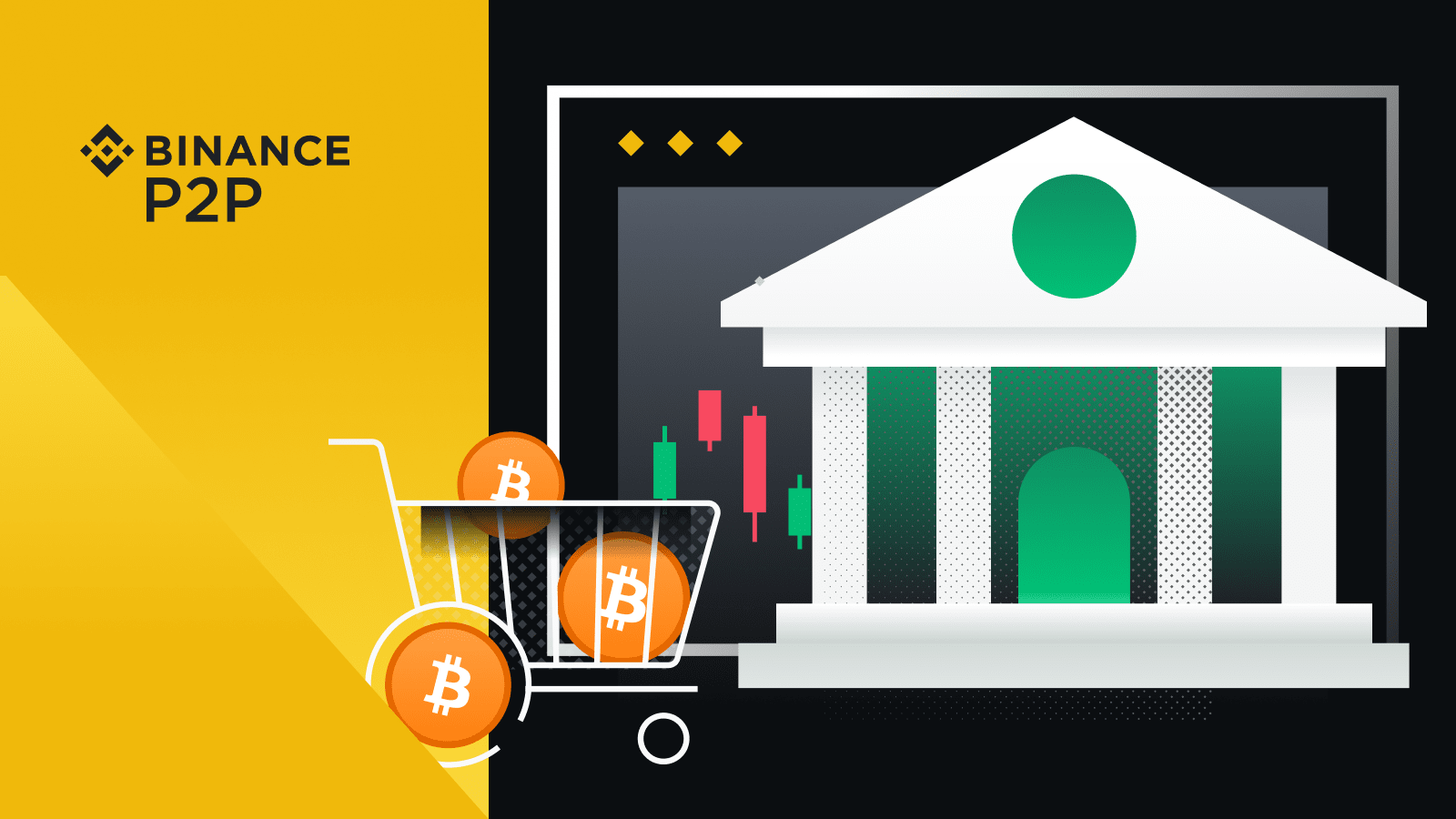 There is, however, an additional fee of 1.49% for Coinbase wallet and bank account purchases. The fee goes even higher for credit card purchases, as it is 3.99%.
So in the comparison of Binance vs Coinbase Pro fees, it is safe to say that Binance has the lowest transaction fees while Coinbase Pro has reasonable trading fees.
Also, if you are not sure whether to upgrade from Coinbase to Coinbase Pro, be sure to look at the fees Coinbase vs Coinbase Pro, because there are some fee differences.
What Coins are Available on Binance vs Coinbase Pro?
Binance supports six times more cryptocurrencies than Coinbase Pro. The former has over 500 cryptos, while the latter has only about 80 crypto assets.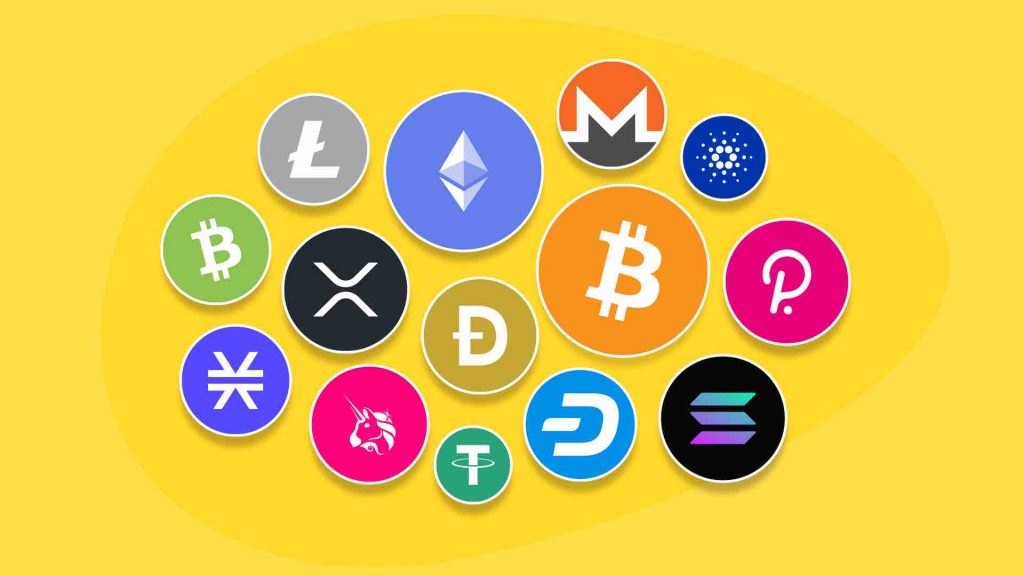 This may be due to Coinbase Pro's strict rule of wanting to be associated with only the most trusted crypto assets in the world. Both exchanges support leading currencies such as Bitcoin, Ethereum and Uniswap.
Both platforms also own their cryptocurrencies一BNB for Binance and USDC for Coinbase Pro. Due to its large number of cryptos, Binance also supports some smaller coins in the crypto market, including EOS, Cardano, NEO, Lisk, Steem, Gifto and USDT.
These crypto coins can be bought on Binance with a minimum of €0.90 and €1.80 on Coinbase Pro. You can place these minimum amounts using USD on Coinbase Pro. More than 50 fiat currencies are accepted on Binance, including USD and Euro.
Trading Volume and Exchange Popularity
The major differences between Coinbase Pro vs Binance are the number of cryptos they support, the number of countries they operate in and cryptocurrency pairings on the platforms.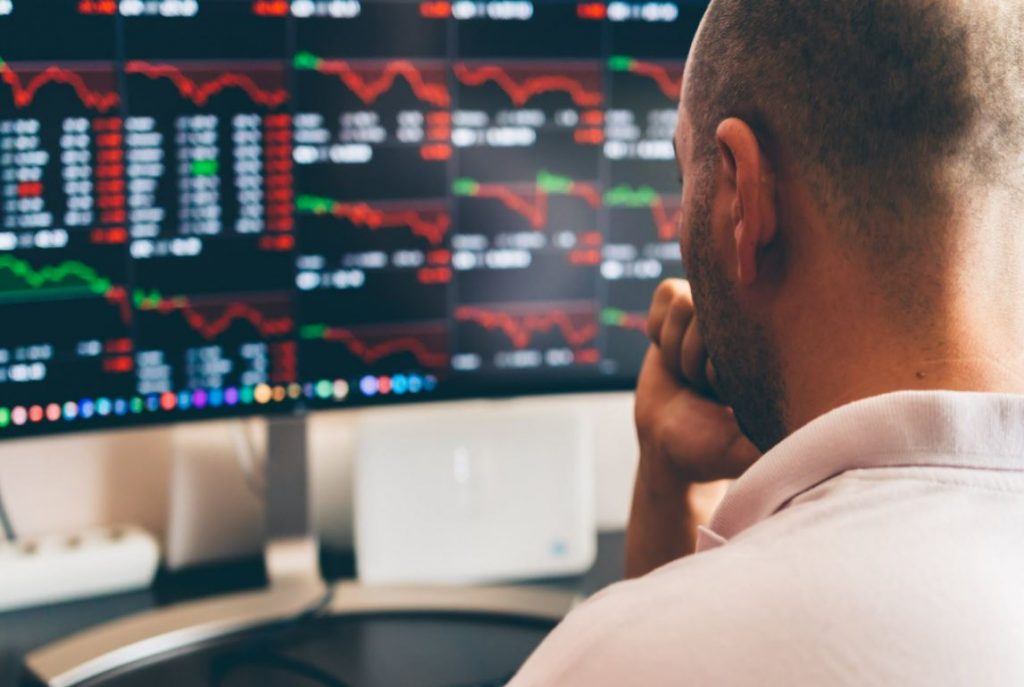 Binance's maximum trading amount depends on the cryptocurrency purchased. However, the platform's daily trading amount is unlimited on most cryptos. So users mostly get to trade cryptos each day without a limit imposed.
On the other hand, Coinbase Pro's maximum trading amount is different per payment method used and the place being paid from. And as opposed to Binance, the platform limits its users' daily trading amount to a maximum of about €22,000.
Though you get a large variety of trade options and crypto-to-crypto trading pairs, Binance does not offer fiat trading. You can only trade between the cryptocurrencies offered on the platform, and because there are a lot of them, there is an abundance of trading pairs.
Coinbase Pro does not have as many cryptocurrencies as Binance but has many trading pairs that connect fiat and cryptocurrencies.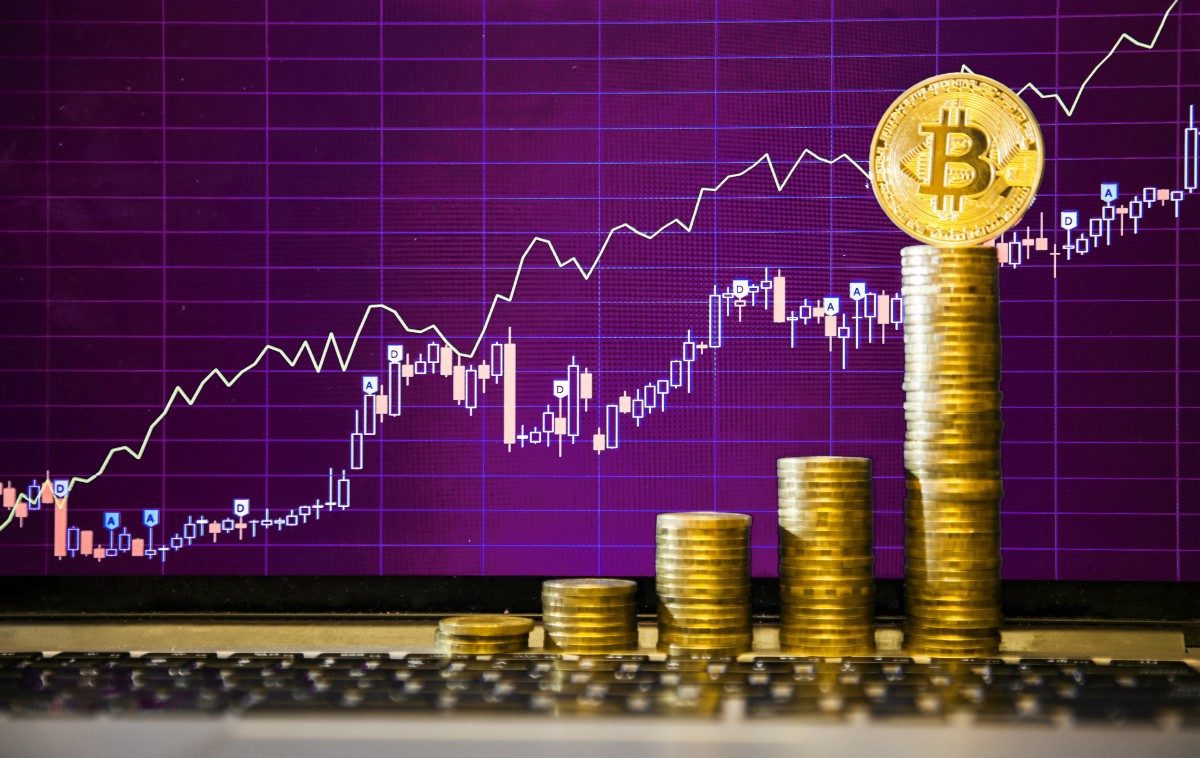 Though that may be so, trading between two cryptos on Coinbase Pro can take up to three trades. This means that to get the final desired currency, you may have to change it three times, from the initial to the final crypto asset.
An example is trading from LOOM to Omise Go. You first have to trade from LOOM to USDC, then from USDC to BTC, then from BTC to Omise Go.
Nonetheless, both platforms are doing well for active members, which shows that both have what most resonates with customers when it comes to trading.
Binance vs Coinbase Pro – Which Features Are Available?
Another reason there is a Coinbase Pro vs Binance battle is their list of closely compatible basic features. These exchanges are not necessarily beginner-friendly as they are more navigable to customers who have experience trading crypto.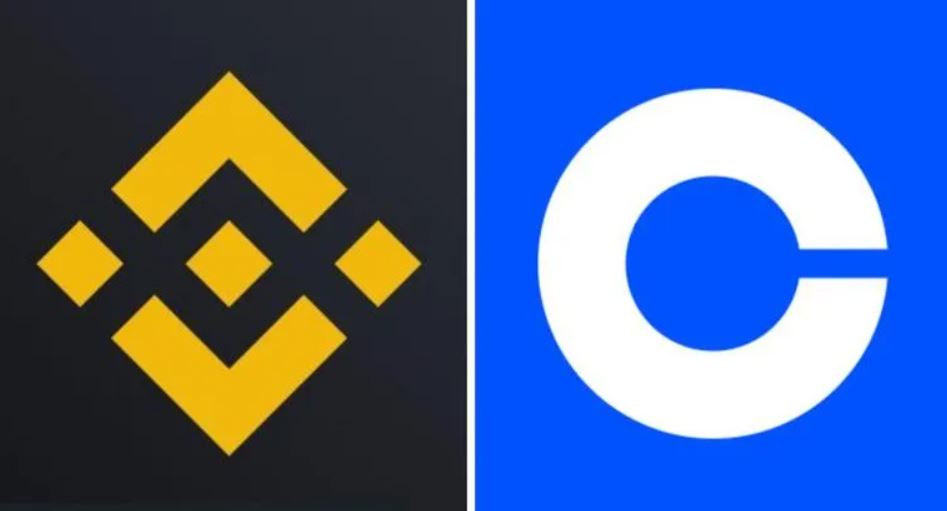 This is because of the large scale of features offered, plus the advancement of the platforms. If you are a beginner and would like to join one of the two exchanges, we suggest Binance because it has simple buy and sell options.
Similarly, both exchanges have top-level security, IP logging, and two-factor verification with their trust and security features. This is to ensure that only you can access your account and that there is enough security to restrict any third party trying to hack it.
Additionally, Binance and Coinbase Pro keep users' assets on separate cold wallets. This means that your funds are kept offline and are therefore safe in the case of a hack.
Trading Platform Comparison
Let's begin with the sign-up process. Binance is faster when signing up because you are not required to do a full identity verification when beginning to trade assets you already own and when making a deposit.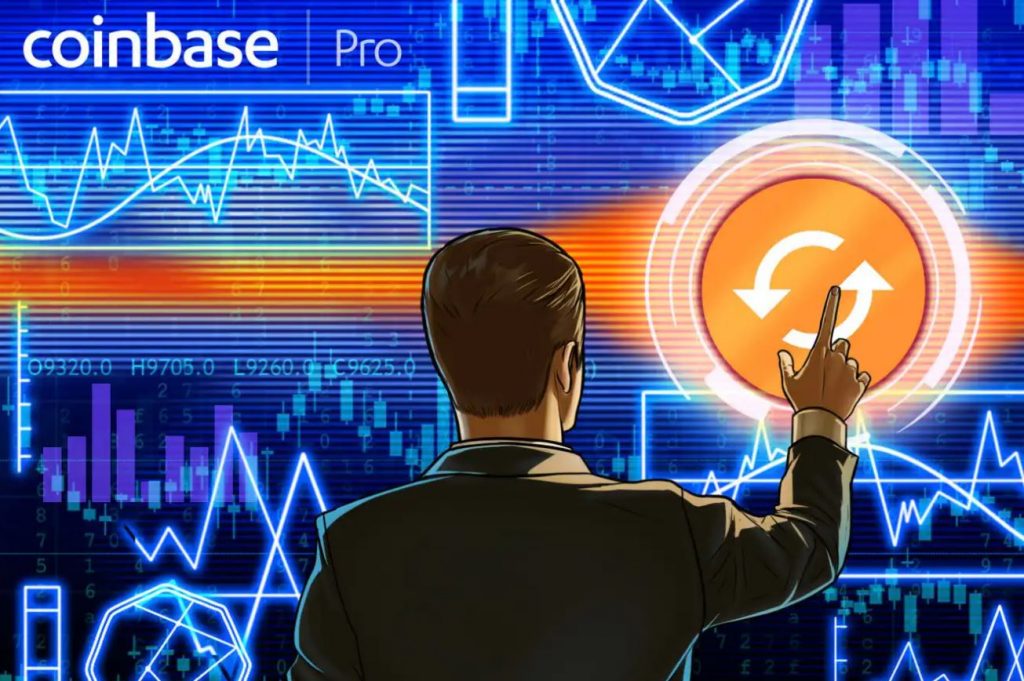 This means that they only ask for your personal information and no additional documents to support that when signing up. However, if you are purchasing with a credit or debit card and a bank wire, you will have to upload supporting documents such as your ID.
The Coinbase Pro sign-up process is the opposite of Binance, because you have to do a full identity verification when signing up. What is nice, though, is that if you had already previously registered on Coinbase, then you can simply log in to Coinbase Pro with the same login details.
The major similarity in customer support is that both platforms do not have a live chat. They prefer to communicate with customers through emails. Also, they both offer "SupportBot" general inquiries.
On Binance, you can communicate with the customer support personnel in four languages: English, Japanese, Korean and Chinese. Users might not like that customer support can take longer to respond when the exchange is very busy.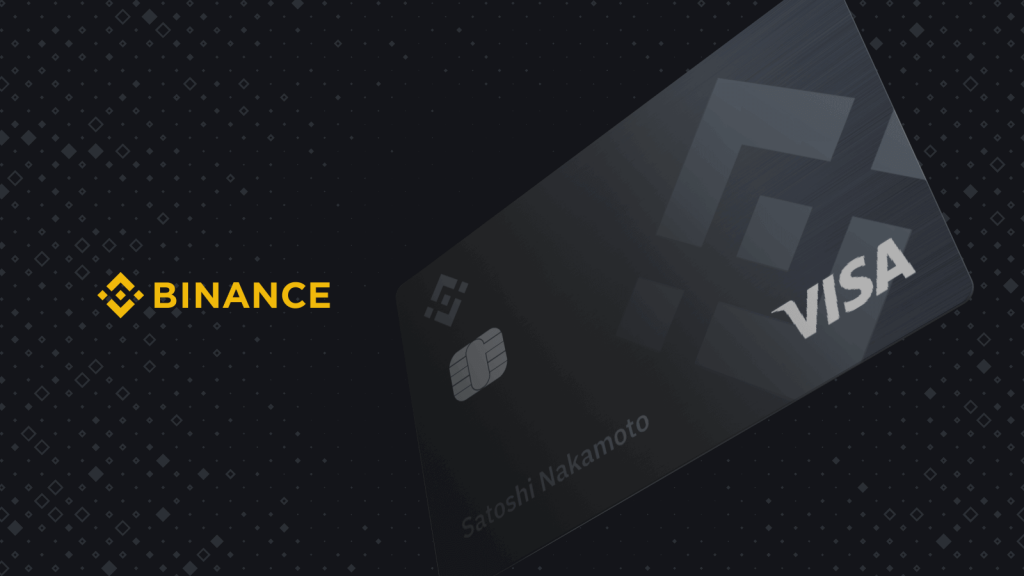 Coinbase Pro generally takes two to three days to respond to customer emails. But customers may appreciate the detailed FAQ section that answers most questions users may have. Also, this platform has a telephonic helpline based in the US, which could make it difficult for international users to access it.
Coinbase Pro has a secure online wallet that you can use for Coinbase and other wallets. Here you can simply store coins you will use mostly to trade on the platform and other platforms.
Another great feature, specifically because it is an international exchange, is the ability to withdraw to your PayPal account. The platform also features a newsletter with the latest cryptocurrency news.
Binance has many other features, including its own Crypto Visa, competitions and derivatives. The platform features a reward centre with many prizes and challenges that help grow user participation.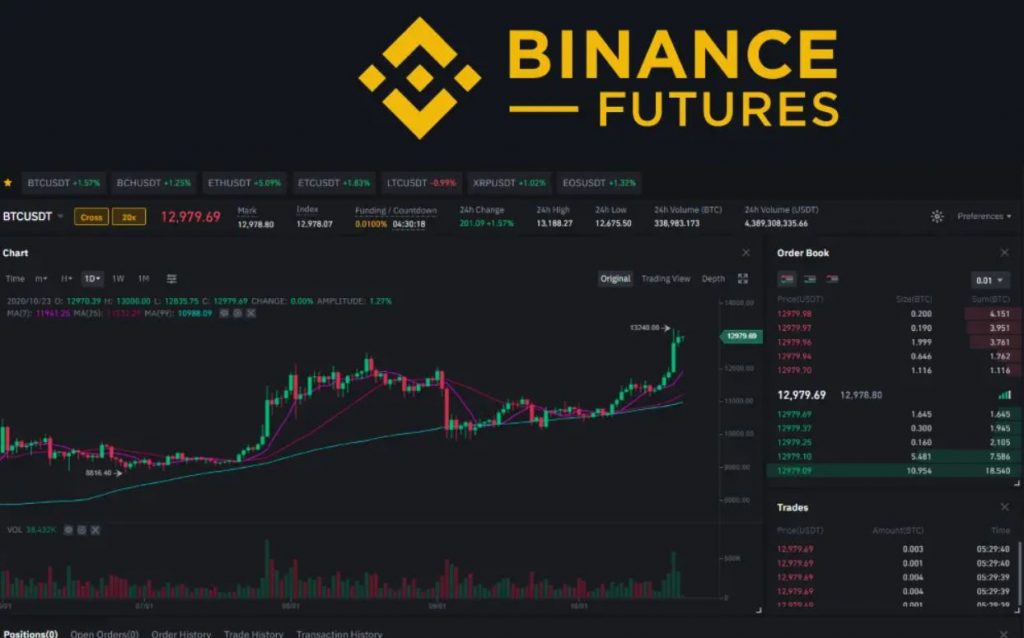 There is also an academy that offers lessons suitable for beginners and advanced users. The Binance platform allows users to create advanced charting views with overlays and indicators implanted through TradingView charts.
A few more features you may be interested in on Binance are Binance Futures, DeFi and Smart Chain. Binance Futures are for experienced crypto clients who get quarterly futures or perpetual contracts to improve their trading strategies.
DeFi is short for Decentralized Finance solutions. And Binance Smart Chain has helped the platform grow through building large ecosystem solutions.
Leverage Trading on Coinbase Pro or Binance
Trading cryptocurrencies on leverage allows users to borrow additional funds, increases their positions on trades they are involved in and helps diversify their portfolios. Additionally, it helps users move from one position to another without depositing more capital.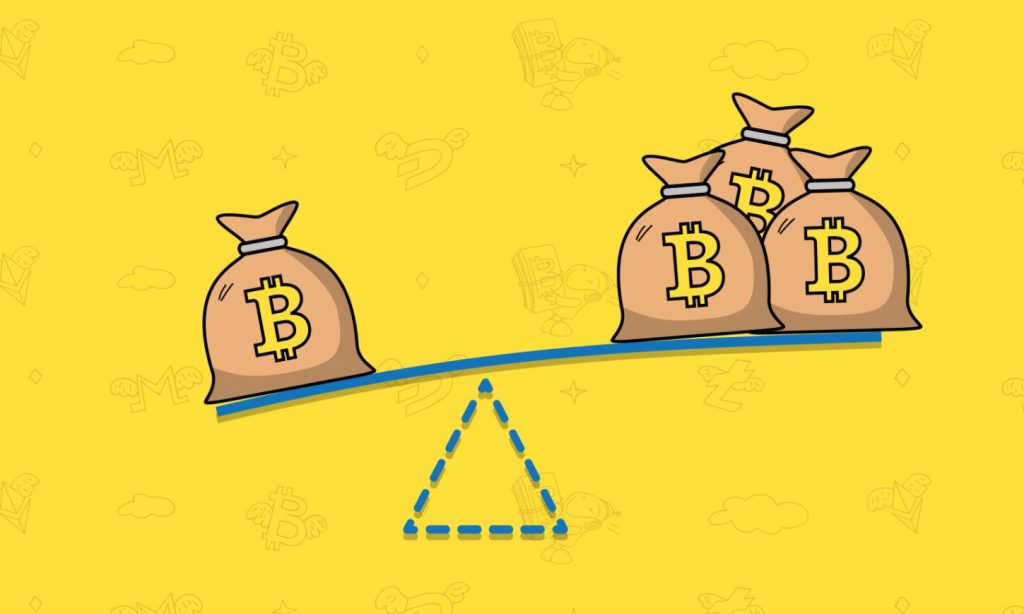 Both Binance and Coinbase Pro offer leverage trading. However, Coinbase Pro is still limited to users in the US, available in just 23 states. Nevertheless, it has excellent liquidity, as its main crypto assets have liquidity ratings that range between 300 and 600.
Binance has implemented measures to help maintain a good leverage impact on your trades. To do this, Binance introduced a program called Responsible Trading, which sets leverage limits that reduce chances of addiction and user suspensions that help you take a break.
Networks Available for Transfers in Binance or Coinbase Pro
Coinbase Pro uses the Polygon (MATIC) via the Ethereum network for transfers. Users send, receive and trade through this network. It is supported in several regions, including the UK, the US, Canada, Europe, and Japan. Users can send between 625 and 6.25 million MATIC amounts through this network.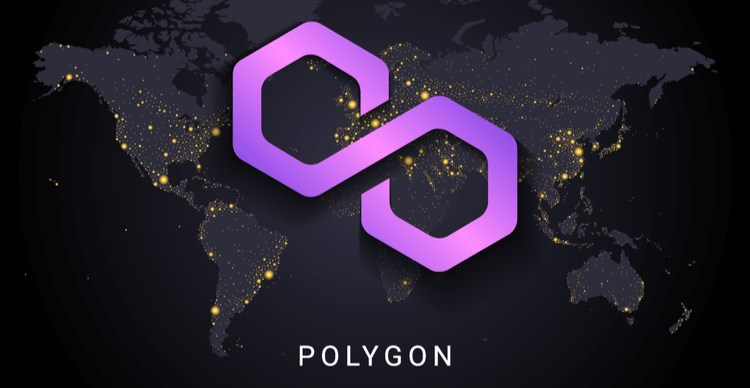 Binance features six transfer networks users can choose from. These are:
BEP2, which is the Binance Chain
BEP20, the Binance Smart Chain
ERC20, the Ethereum network
TRC20, the Tron network
BTC, the Bitcoin network.
BTC (SegWit), the Native Segwit
Coinbase Pro vs Binance – Final Word
Coinbase Pro and Binance have slightly similar features, a similar number of participants and are highly recommended globally.
Therefore you have to make a thorough comparison to see which one offers features that suit your needs in the best way possible. You have to simplify each feature, specifically those that are similar, to see whether they are what they seem.
Remember some of the basic features to look out for are security, fees, payment methods and whether the platform operates in your location. We hope this article makes that easier for you.