Coinbase vs Coinbase Pro – which one to use?
The two most trusted and popular exchange sites for cryptocurrencies are Coinbase and Coinbase Pro. They are both parts of the same company, Coinbase Global Inc, and serve the same purpose with different approaches (read this – Coinbase vs Kraken).
So, which one is best, is Coinbase Pro better than Coinbase? The short answer is they are both equally great but target different users.
People are asking these questions
⭐ What is the difference between Coinbase and Coinbase Pro?
In short, the difference between the two exchange platforms is mainly that Pro offers more advanced features for trading altcoins while Coinbase focuses more on introducing users to cryptocurrencies. Deciding on whether to use Coinbase Pro vs Coinbase mainly depends on the tools you need and want to use.
⭐ Are Coinbase and Coinbase Pro the same account?
✅ If you create an account for Coinbase, you can convert it to a Pro account. You will have separate wallets and can transfer funds between them. This also means that for Coinbase and Coinbase Pro same login will work, no need to make two logins.
⭐ Is Coinbase Pro cheaper than Coinbase?
✅ Coinbase Pro offers lower fees compared to Coinbase and is thus cheaper. However, the fees can add up quickly.
⭐ How to transfer between Coinbase and Coinbase Pro?
Transferring funds between the two wallets are easily done via the Pro trading page. The Coinbase help section has a step by step guide on how to do this. We have also mentioned this previously in the article.
⭐ Should I stake crypto on Coinbase Pro or on Coinbase?
Use Coinbase Pro to stake your crypto. The fees are lower, and you will find more advanced features to help you if you use Pro.
⭐ Coinbase or Coinbase Pro has more coins available?
You will find all the most common altcoins on Coinbase. Pro will have a few more options available if you are interested in the more unusual options on the market.
⭐ Which is better - Coinbase or Coinbase Pro?
This depends on what you are looking for. Traders will get more use out of Pro, while you will be better off with Coinbase if you simply want to buy a few coins and then hold on to them for the foreseeable future. So, which is better: Coinbase or Coinbase Pro? Can I use both at the same time? The answer is yes.
⭐ Should I use Coinbase or Coinbase Pro?
✅ As far as exchanges are concerned, both platforms are trusted and secure. Using them is a good starting point whether you simply want to obtain some crypto or start trading.
⭐ What is the difference between Coinbase Prime vs Pro?
The Coinbase Prime platform is aimed at institutional and large investors, while Coinbase Pro is aimed at experienced traders, where they can find an extended list of cryptocurrencies that they can trade at lower fees.
Pro is for experienced and professional traders, while Coinbase is the platform for people that are unfamiliar with cryptocurrencies or only want to obtain some altcoins and save them for a longer period. One thing we will take a closer look at is Coinbase Pro fees vs Coinbase.
As more cryptocurrencies are available to use as payment methods in a greater variety of businesses around the world, including online casinos, we want to make sure that you are educated about all your options for Coinbase vs Coinbase Pro.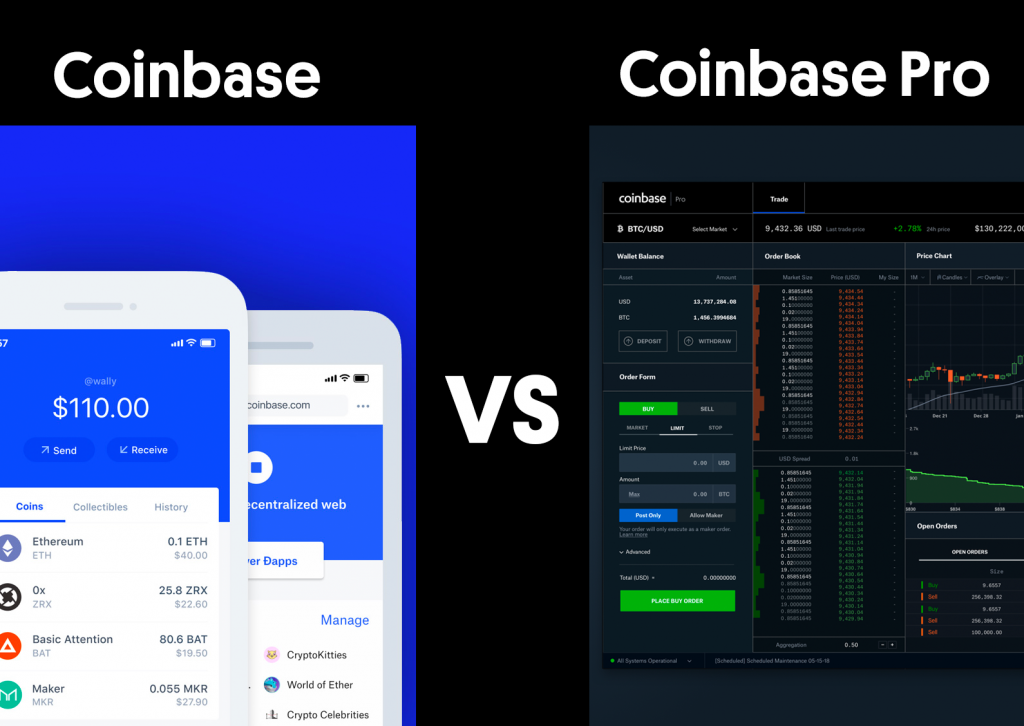 The risk when using crypto to pay for services or as a stake in an online game is that your altcoin's price and value can vary greatly, even during the course of a day. The platforms Coinbase and Coinbase Pro can be a good tool in determining if you should choose to use your altcoin in a stake or as payment.
In this article, we will look at the what's the difference between Coinbase and Coinbase Pro and their similarities. It is only natural to be confused and wonder, are Coinbase and Coinbase Pro the same?
Coinbase vs Coinbase Pro – are they any different?
Coinbase and Coinbase Pro are essentially the same service, but their websites have different user interfaces. Coinbase is a simpler service and an excellent starting point for beginners. Coinbase Pro, on the other hand, provides more information and functionality; thus, this site is more suitable for more experienced crypto-traders.
Another thing setting the sites apart is the Coinbase vs Coinbase Pro fee, which we will provide more detailed information on further down. To answer the question regarding the best platform to use, Coinbase or Coinbase Pro, we need to first understand what each site does (read this – Coinbase Pro vs Binance).
What is Coinbase?
Coinbase is a trading platform for hundreds of different cryptocurrencies. Beginners in the world of crypto will find tutorials and guides to help them understand more about how and where to use these currencies.
Coinbase also provides you with a crypto portfolio to store your bitcoins or any other available currency the site has added to its assets.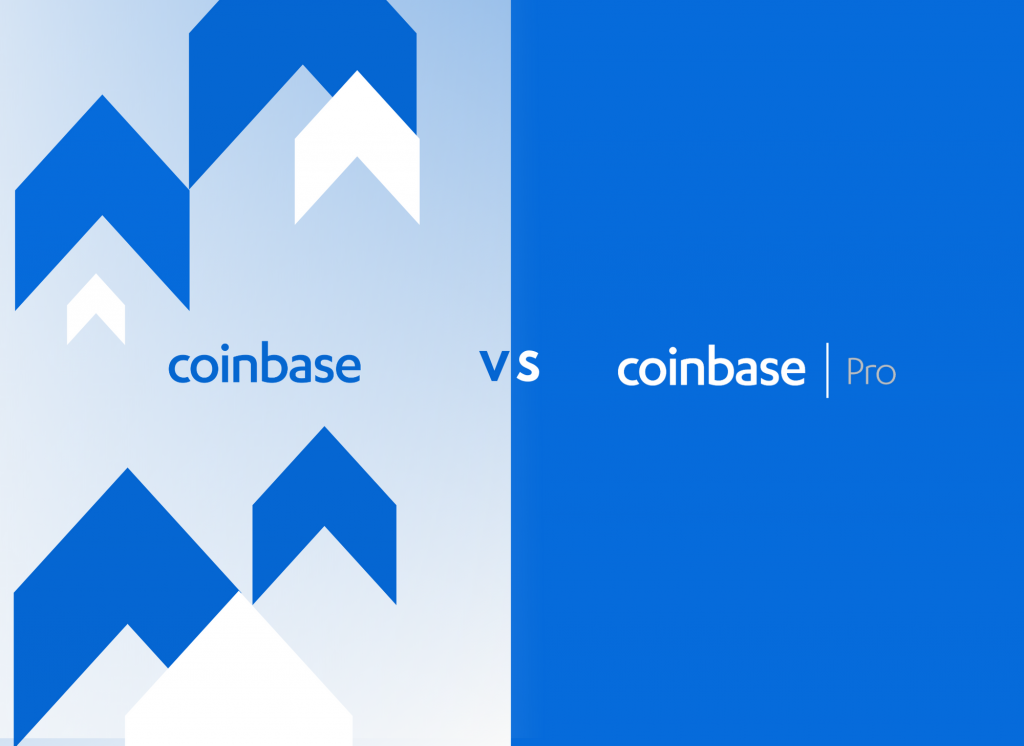 What is Coinbase Pro?
This is a more advanced version of Coinbase. Here you'll find additional information on current prices and several other functions for more experienced traders in cryptocurrencies. This is the most notable distinction between pro coinbase vs coinbase.
Which is better Coinbase or Coinbase Pro?
As stated before, the two exchanges are targeted towards different kinds of users. The questions: is Coinbase and Coinbase Pro the same account? What difference does Coinbase and Coinbase Pro have and which one should I use? Can I use Coinbase account for Coinbase Pro? Boil down to how you intend to use the platforms.
Coinbase focuses more on people new to cryptocurrencies or users who are more interested in buying and then holding on to the currency they've bought. Coinbase Pro is targeted towards professional traders that are looking to sell, buy, and trade their currencies.
Meaning the question about which one to use, and is Coinbase Pro the same as Coinbase, relies heavily on the features you want to use.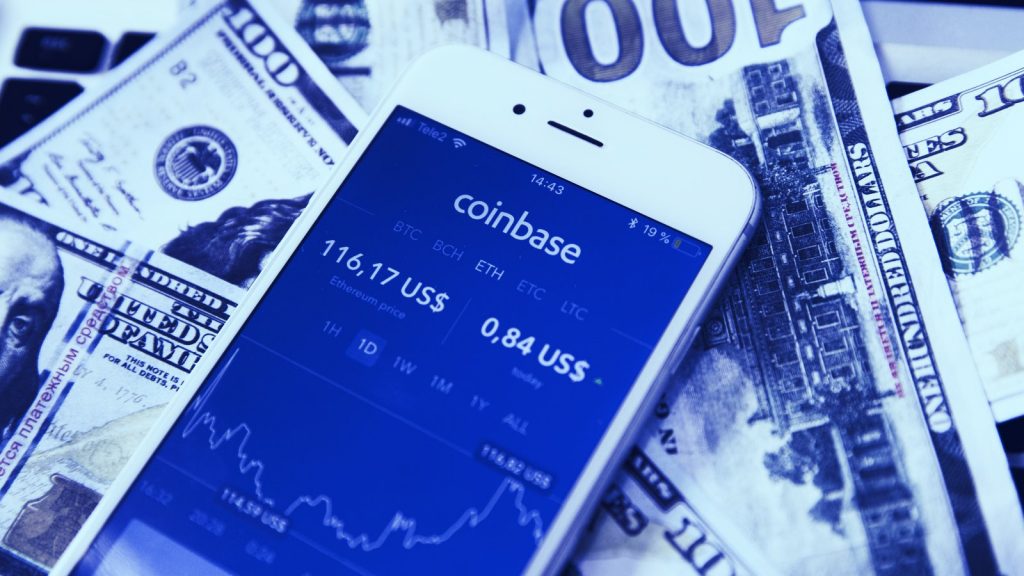 Available features in Coinbase
Even though Coinbase is far simpler than its counterpart, there are still several features available. You can still sell, buy, and trade cryptocurrencies but with far less information concerning prices and trends. Other available features for individuals include:
A wallet that is separated from your account, meaning you can still set up your digital wallet without signing up with the site.
A card that will work as a Visa card enables you to spend your altcoins as any other fiat currency.
Borrow money using Bitcoin (may be restricted to certain countries).
Trading with USD
There is also a whole other set of features for both businesses and developers to use. However, we are focusing on personal use in this article.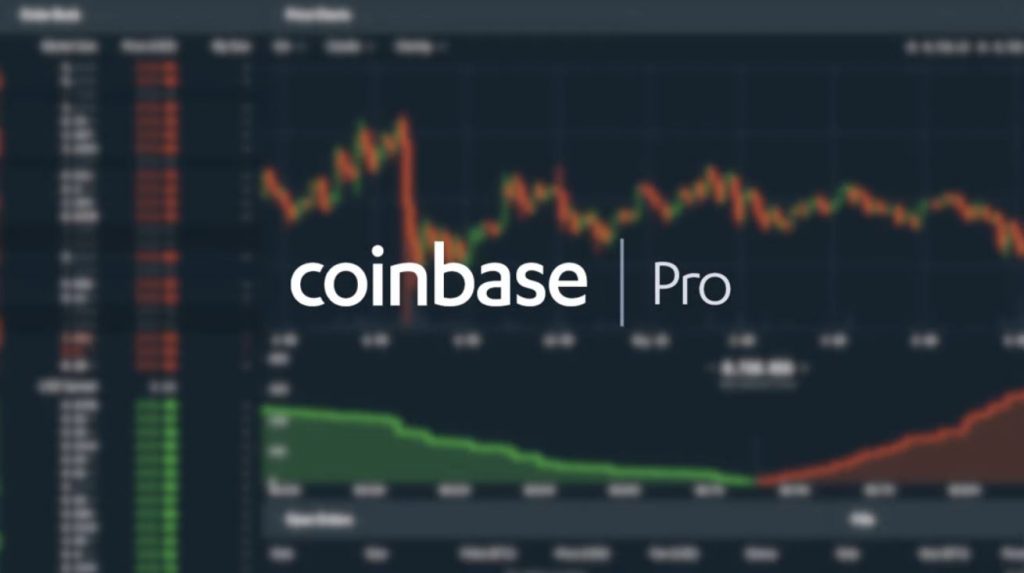 Coinbase Pro features
Coinbase Pro features all services that Coinbase provides with the addition of more advanced counterparts, such as more in-depth information regarding trends and prices for all currencies. Lower fees for buying, selling, and trading is an additional benefit. These features are the most easily distinguishable differences between Coinbase vs Coinbase Pro.
Coin exchange in Coinbase Pro vs Coinbase
Buying, selling, and trading coins using Coinbase Pro or Coinbase exchange platform is easy. Each comes with its own benefits and drawbacks. Coinbase Pro is, however, the cheaper service to use, while Coinbase is easier to understand.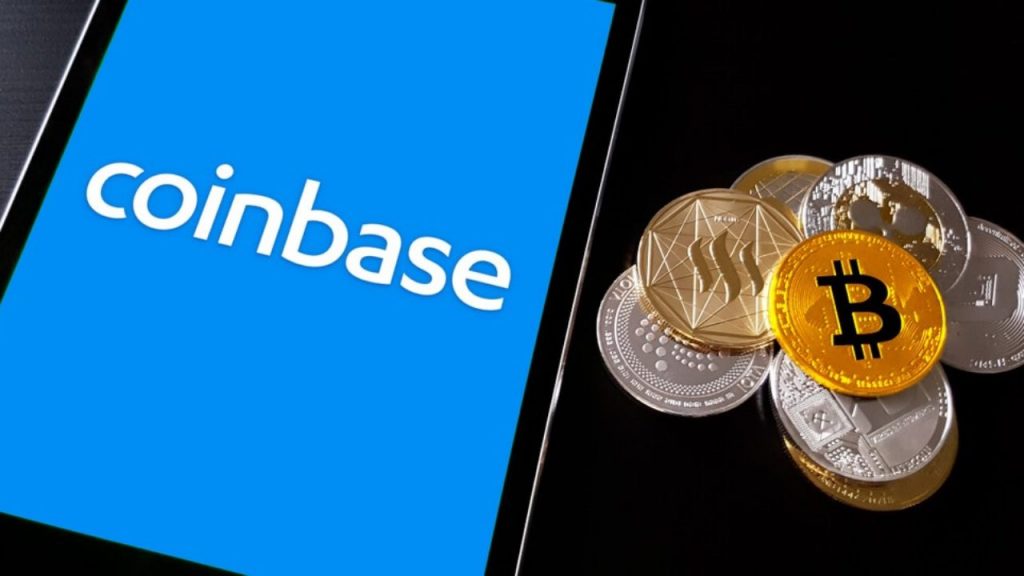 Coinbase Pro trading platform explained
The trading platform is more complex than the simple exchange that Coinbase offers. You'll need an account, but you can convert an already existing account on Coinbase to Pro.
When you visit the trading platform, you select the market you are interested in, then choose to buy or sell. You will have to pay either a taker fee or a maker fee. We will explain more about the fees further down.
How to buy and exchange crypto on Coinbase
An account is required to participate in trading using Coinbase. Once you have finished setting this up, you can begin trading. On Coinbase, you can choose to buy whole coins or fractions of them. Simply decide on an amount you want to spend and a payment method, and the platform will give you the corresponding value.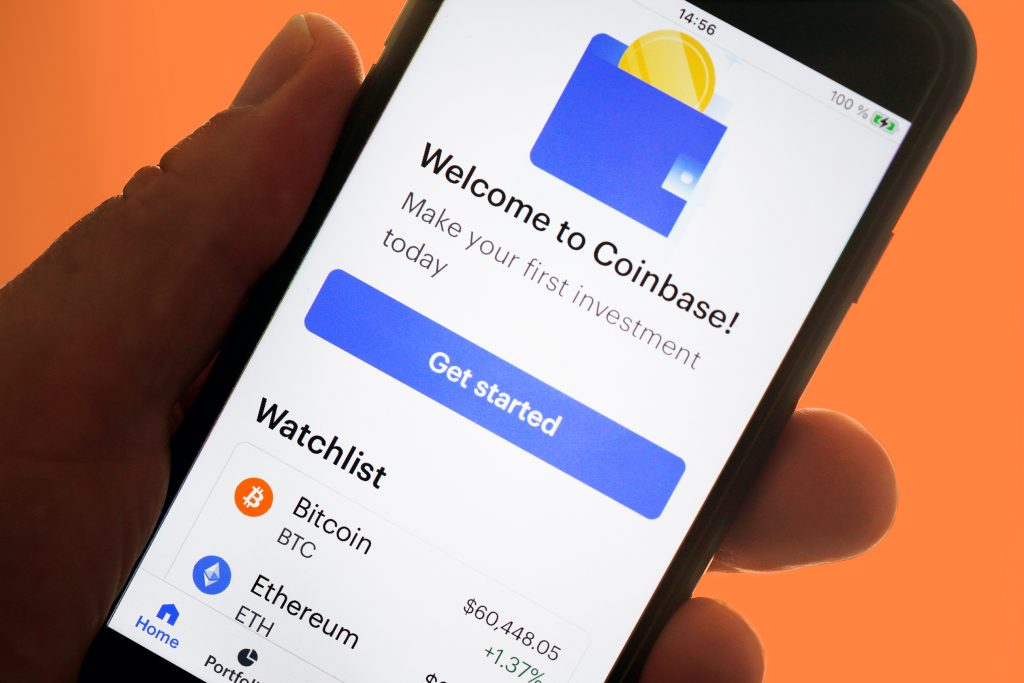 You will have to pay a fee depending on if you're buying, trading, or converting coins. Coinbase also has a fee for transferring money from your bank account or wallet to the platform for trading.
Coinbase vs Coinbase Pro fees compared
Both platforms will charge you a variety of fees. In regards to the Coinbase Pro vs Coinbase fees, Coinbase Pro will have lower fees as this platform makes use of a system involving a maker fee and a taker fee.
Coinbase Fees vs Coinbase Pro fees can also differ depending on your location. Coinbase is arguably more expensive in terms of fees, but higher transactions in fiat currencies (government-backed currency) lower the cost.
What's the difference Coinbase and Coinbase pro fees? Below we have provided a table for easy comparison between Coinbase vs Coinbase Pro fees 2022.
| Fees | Coinbase Pro | Coinbase |
| --- | --- | --- |
| Bank account and wallet | 0% | 1.49% |
| Debit and Credit cards | 0% | 2% |
| ACH transfer | 0% | 0% |
| Wire transfers | $10 Deposit / $25 Withdrawal | $10 Deposit / $25 Withdrawal |
| Conversion for crypto | 0.50% – 2% | 0.50% – 2% |
| Buying coins | 0% – 0.50% | 0% – 0.50% |
| Trading coins | $0 – $0.50 | $0 |
| Fee to Coinbase | 0.04% – 0.50% taker fee 0% – 0.50% maker fee | $0.99 – $2.99 |
Crypto trading fees on Coinbase and Coinbase Pro
On Coinbase, you can only buy and sell or transfer coins. The fees vary depending on the amount you are buying. You can preview this and change your mind before confirming; this is the main distinction between Coinbase vs Coinbase Pro.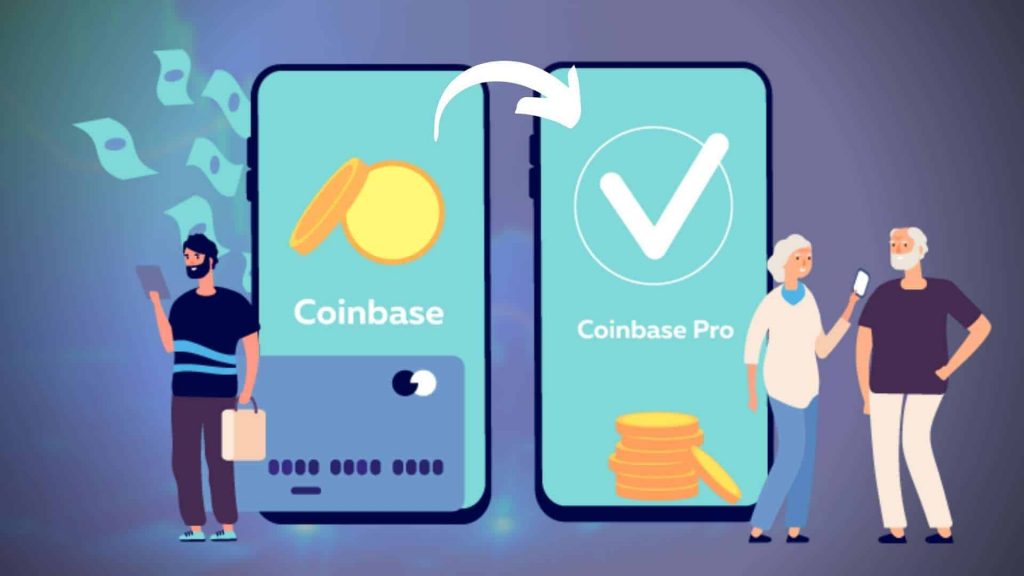 Trading coins using Pro can seem a bit more intimidating, but it is very straightforward. Here you also have the option to place market or limit orders.
The taker and maker fees depend on whether you make funds (add to the market) or take funds (withdraw from the market) and the amount.
Transfer between Coinbase and Coinbase Pro
While it is possible to convert an account from Coinbase to Coinbase Pro, the two platforms will still each have their own wallet. Transferring your funds between them is free. If you want to transfer funds from one wallet to another, the steps are pretty much the same. The login remains the same.
However, the wallets will be separate. Your Coinbase account for Coinbase Pro will work without creating another account.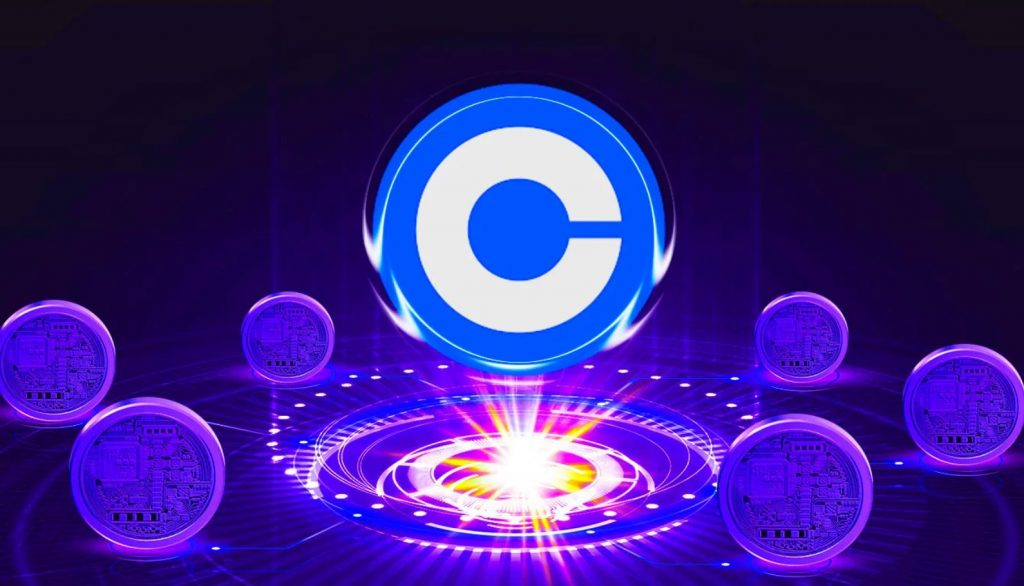 Syncing Coinbase and Coinbase Pro accounts
Coinbase to Pro
Start by going to the trading page for Coinbase Pro.
Go to "wallet balance" and select the option to deposit.
Select the currency you want to use for your transfer to Pro and choose "Coinbase Account".
Pick an amount to add, but you will only be able to use funds that are available to you for deposits.
Confirm by clicking Deposit.
Pro to Coinbase
Start by going to the trading page for Coinbase Pro.
Go to "wallet balance" and select the option to withdraw.
Select the currency you want to use for your transfer to Coinbase and choose "Coinbase Account".
Pick an amount to withdraw from Pro and add to Coinbase.
Confirm by clicking Withdraw.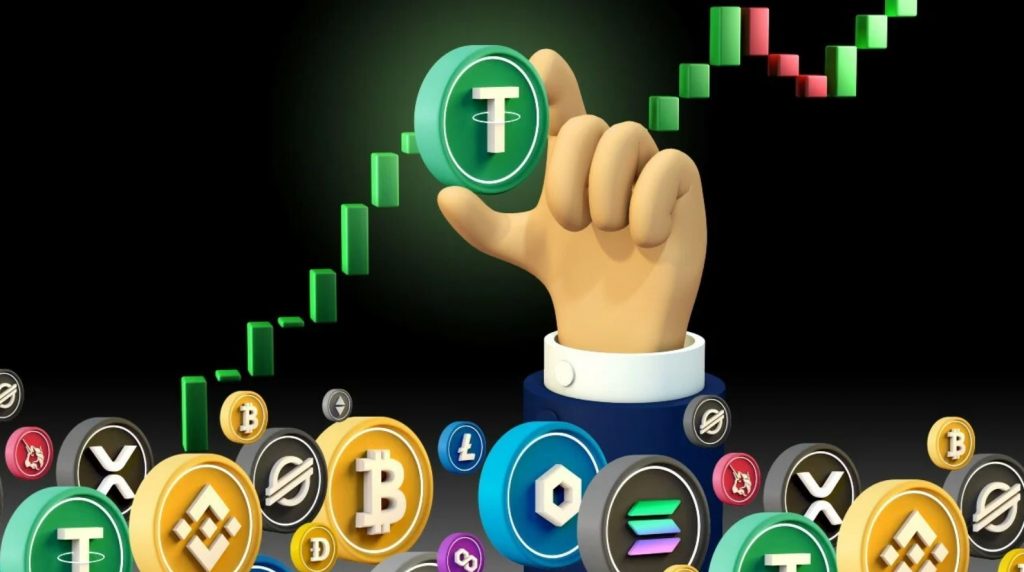 Trading volume and available coins on Coinbase vs Coinbase Pro
Coinbase currently supports 50+ cryptocurrencies. Pro, as a rule, gives you access to more than Coinbase does. All the most popular coins are available on both platforms, and new ones are added frequently.
Which crypto coins can be traded on Coinbase vs Coinbase Pro?
Be aware that prices do change and affect the listings. The top 15 coins available at this moment are:
Bitcoin
Ethereum
Ethereum 2
Binance Coin
Tether
Solana
XRP
USD Coin
Polkadot
Terra
Dogecoin
Avalanche
Shiba Inu
Polygon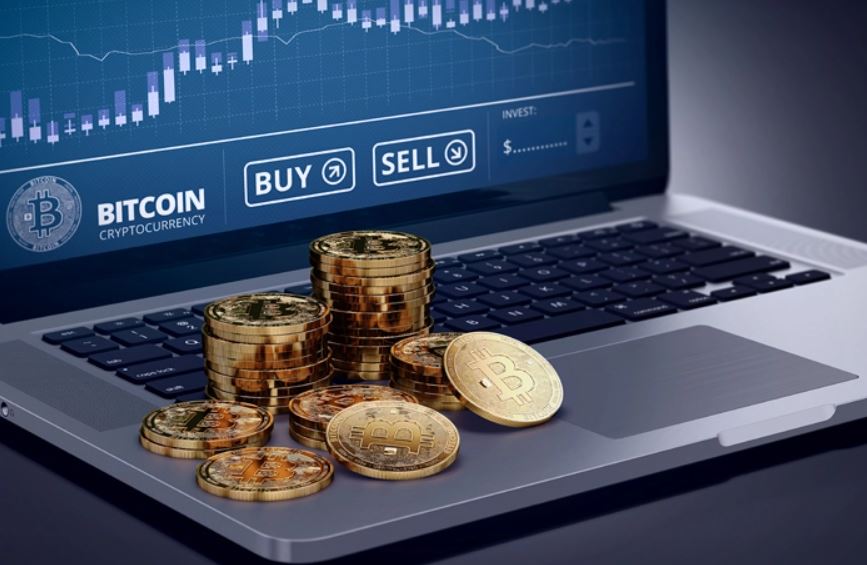 What is Coinbase Pro vs Coinbase trading volume, which exchange has higher?
If you are interested in trading with cryptocurrencies, then Coinbase Pro is the better platform with lower fees and more advanced features, as we have already discussed above in our section for Coinbase vs Coinbase Pro fee.
Other Exchange Platforms
Apart from Coinbase and Pro, you can find many other alternatives today. Each also comes with their own benefits and disadvantages. Two of them are Binance and Kraken.
Using Binance as the first example for Coinbase vs Binance, we can see that while Binance may be cheaper to use, it also does not allow US customers and is under investigation by the US government as well as other countries.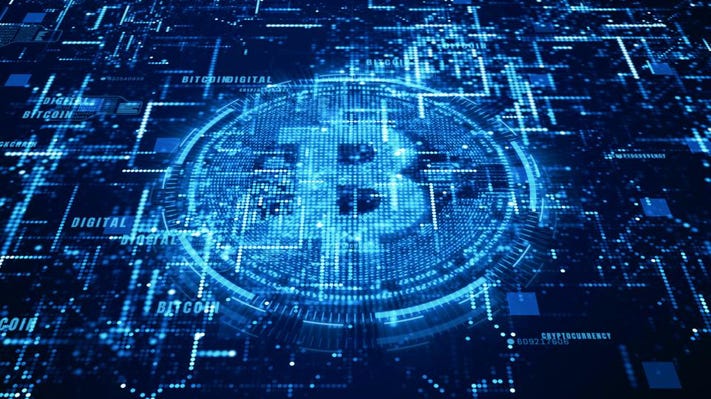 If we make a quick comparison for using Kraken or Coinbase, Kraken also has lower fees and has been proven to be secure but also limits US customers and exchanges. The user interface also has some issues, such as being difficult to navigate, while Coinbase has a simple and clean interface.
Kraken Binance Coinbase are all platforms where you can exchange your altcoin and trade crypto but each has its own focus. The best way to find out which one that works best for you is to explore them yourself.
Coinbase Pro vs Kraken and Binance vs Coinbase Pro
Since Coinbase Pro is an extension of Coinbase with far more advanced features, the same issues still stand for Kraken and Binance compared to Pro. Something that does speak to the advantages of both Kraken and Binance is their lower fees, as the fees within Pro can add up very quickly.
On the question of whether you should perhaps use both Binance and Coinbase and Pro together, nothing is really stopping you from doing so unless you live in a country that can't access each respective platform's services. Such as US customers for Binance.
Coinbase Pro vs Coinbase Summary
It is easy to see why these platforms are so popular and trusted. Both offer great security for your altcoins and provide user-friendly interfaces for buying and selling coins. Splitting the platform in two ensures that it is useful to a wide range of users.
That being said, depending on your needs, there are benefits and drawbacks for each individual exchange. Even though you can switch between the platforms, deciding early on what your priorities are for using Coinbase vs Pro will help you get the most out of each respective platform.
Coinbase
Coinbase is an excellent starting point if you are less than familiar with cryptocurrencies but interested in learning more. The Coinbase Earn feature can help you to learn more quickly while getting your hands on some different kinds of coins without buying them yourself.
The major drawback is the many fees you will encounter. We recommend you avoid trading crypto using Coinbase as the fees Coinbase vs Coinbase Pro are much better using Pro.
The main use of this platform is to learn about altcoins, keep yourself up to date with news in the crypto market and buy and hold on to your coins.
Coinbase Pro
The platform is dedicated to all your trading needs in crypto. It appears to be far more advanced, but if you take your time and explore it, you will find it is fairly easy to understand and use. The fees are also much lower, making trading more profitable, but the fees are still there and can add up quickly. This is the Coinbase Coinbase Pro difference you need to be aware of.