FTX vs FTX Pro: Which One to Use?
On 11 November 2022, the FTX cryptocurrency exchange filed for bankruptcy after encountering liquidity problems. This article was written much earlier, so we recommend that you do not follow the guidelines in this article.
One of the best ways to manage your crypto assets through a crypto exchange is via their app. The most popular crypto exchanges should strive to keep up-to-date with modern developments, so you know you're using a good platform if they offer a mobile app (read this – FTX vs Gemini).
People are asking these questions
⭐ What is the difference between FTX and FTX Pro?
The main difference between FTX vs FTX Pro is that FTX Pro offers buyers the chance to trade their currency as well as buy and sell. With FTX Pro, crypto holders can make different orders with their assets, buy futures and leveraged tokens, conduct margin lending and stake certain currencies.
⭐ What is the difference between FTX and FTX US?
FTX is a crypto exchange available to investors around the globe but unavailable to citizens of the United States. FTX.US is a partner of FTX, open to crypto holders who live in the US.
FTX Pro is an app designed for professional crypto traders.
✅ Yes, FTX is a good crypto exchange app to use if you're interested in buying and selling crypto.
✅ Yes, FTX is safe to use. The platform undertakes top security measures to ensure its customers and their personal information are safe.
If you want to start investing in FTX, the process is simple. To start investing, follow these steps:
1. First, make sure your fiat wallet has enough currency in it to buy the crypto you want to invest in. 2. Select the chart screen of the crypto you want to buy.
3. Make sure that you're buying the crypto for your defaulted fiat currency and enter the amount you want to trade or select a percentage of your wallet to trade.
4. Check that all the information is correct and then submit.
5. Confirm your trade and review your wallet, where you should find your newly bought crypto.
Crypto exchange apps are designed for you to access all the features of the platform with ease of use on your preferred mobile device. Yet sometimes, it can be difficult to know which option to choose if you have more than one.
In this FTX review by the our team, you'll find out everything you need to know before deciding whether to use FTX or FTX Pro. We've taken all things into account when reviewing FTX vs FTX Pro to help you make the best decision for your crypto needs.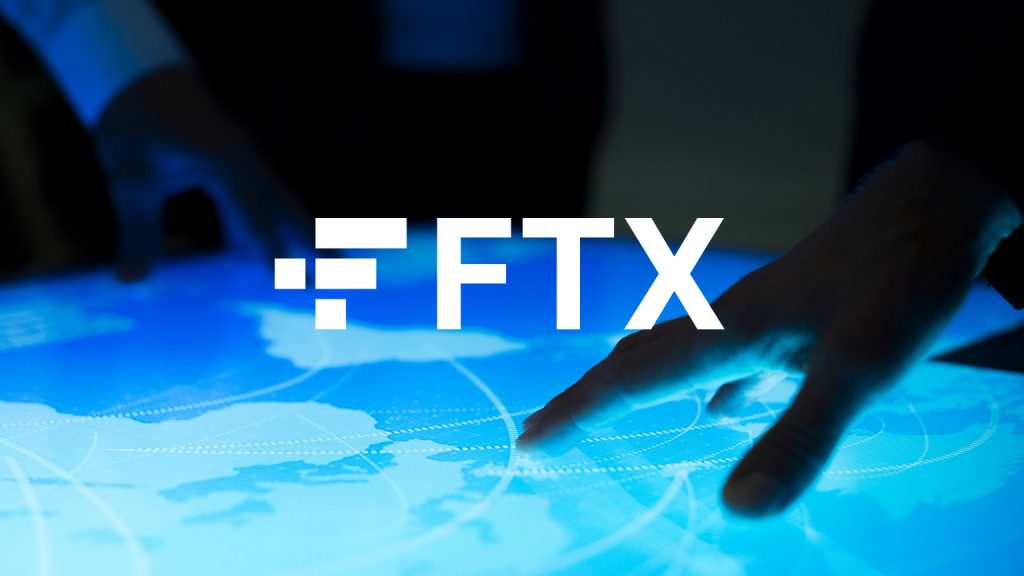 We make it a priority to undertake research into the most recent crypto trends and developments in order to offer you credible knowledge and advice.
So without further ado, let's begin the FTX exchange review by focusing on FTX vs FTX Pro app.
FTX vs FTX Pro – Are They Any Different?
FTX is a cryptocurrency exchange where users can trade their digital assets. The platform was created by crypto traders who've taken into account everything a trader needs on their crypto journey (read this – FTX vs crypto.com).
Those registered with FTX will find two options when downloading the app: FTX and FTX Pro. How do they differ, and which is the best one to use?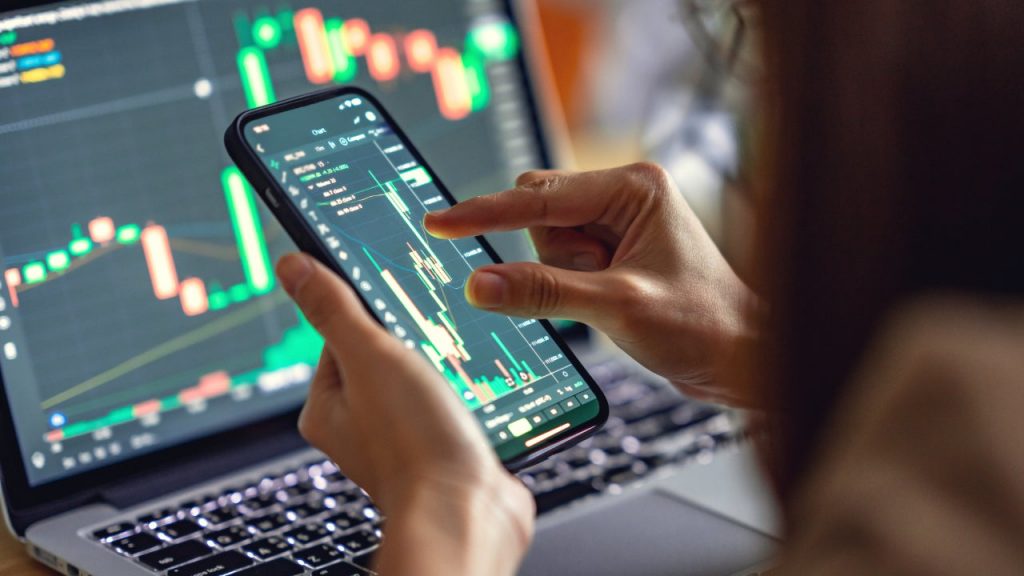 We'll get into the details of comparing the two below, looking at features, fees, coin availability, trading volume and how to sync FTX accounts. However, there's an easy way to answer this question before we get into any of that.
The essential difference between these two apps is that FTX is better for beginners looking to buy and sell their assets, while FTX Pro is better for experienced users who want to trade their assets as well. Both are connected to the FTX platform; they just differ in options provided for crypto holders.
What Is FTX?
The FTX app was previously Blockfolio, but FTX took it over in 2020. The FTX app is available on Apple's App Store and the Google Play Store. The app allows users to keep track of their profile and crypto dealings through the 'Track' tab.
The main difference between FTX vs FTX Pro is that the FTX app is designed primarily for beginners. Someone who wants to invest crypto on FTX will find everything they need with this app, but if they want to trade and access a broader range of features, they'd need to use FTX Pro.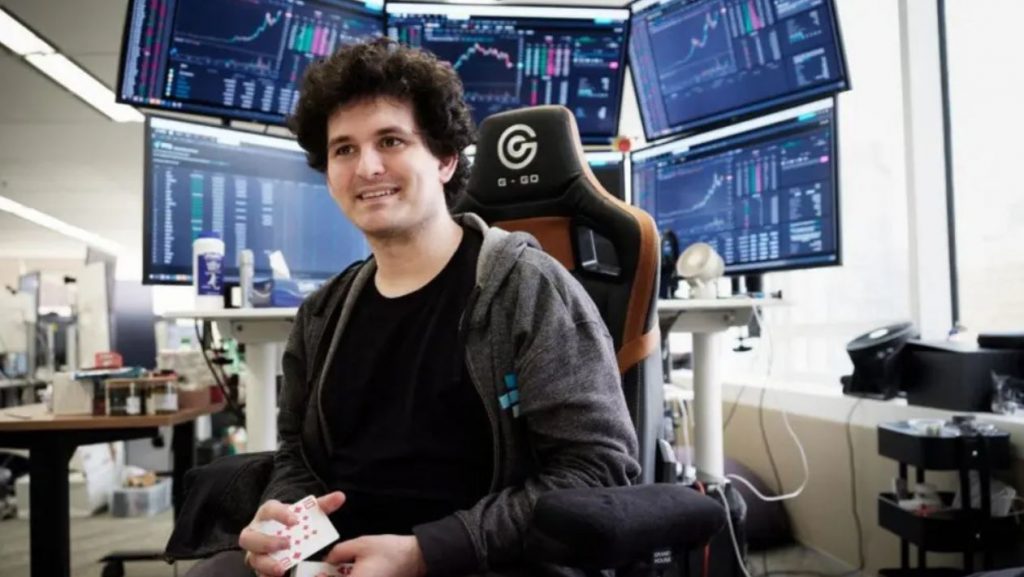 What Is FTX Pro?
For users interested in trading their crypto with FTX, FTX Pro is the app to use. The FTX Pro app is newly available on the App Store and the Google Play Store, and it enables users to do everything they can do on the FTX website.
Investors can buy crypto and altcoins and trade with FTX Pro. Anyone who's already registered with the FTX exchange can log into the FTX Pro app and access their account details.
FTX or FTX Pro App? What Should They Be Used For?
When looking further into the FTX vs FTX Pro debate, deciding which one to use comes down to what the crypto holder in question is looking for. FTX offers beginners an easy way to buy cryptocurrency without trading – which might be too advanced for those new to the world of crypto. The FTX app is used for buying and selling crypto.
FTX Pro, on the other hand, offers more ways for investors to expand their crypto dealings. With FTX Pro, users can trade, buy futures and leveraged assets and place limit orders, among other things.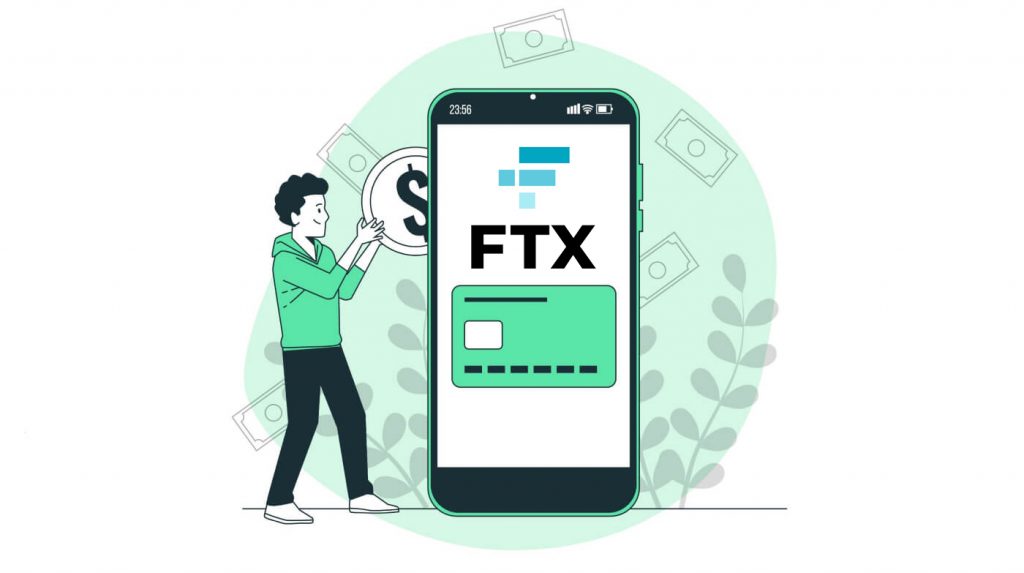 The battle between FTX Pro vs FTX is essentially determined by how much experience someone has in the crypto market and how much they want to expand their own crypto dealings.
Available Features In FTX
While FTX is a more simplified app than FTX Pro, it still offers users some valuable features. For example –if you're a user on FTX earn interest rates, of up to 8% on certain assets. With the FTX app, token holders can:
Make fiat deposits (USD, EUR, SGD)
Buy cryptocurrency (at the current market price)
Sell cryptocurrency
Earn up to 8% interest on certain assets
Track their portfolio and combine their data from other exchanges
FTX Pro Features
There's no denying that FTX Pro offers users a wider range of features than FTX, but it's important to remember that these features are ideal for advanced traders.
We've already established that those registered with FTX earn rates on some assets, but can you also earn interest with FTX Pro? With the FTX Pro app, token holders can:
Make fiat deposits and view wire instructions
Make seven different orders (Limit, Market, stop market, stop limit, trailing stop, take profit and take profit limit)
Buy futures and leveraged tokens
Conduct margin lending (and earn FTX up to 25% interest per year)
Stake certain currencies (FTT, SOL, RAY)
Coin Exchange in FTX Pro vs FTX
A coin exchange allows users to trade one cryptocurrency for another or buy crypto using fiat currency. Users who're registered with the FTX exchange can convert their crypto coins easily on the platform. All they need to do is enter the quantity they want to convert and confirm the price.
There are no fees for this process. There are also options to convert all fiat currencies through buying and selling (for KYC level two users) and 1:1 exchanges for stablecoins (USD).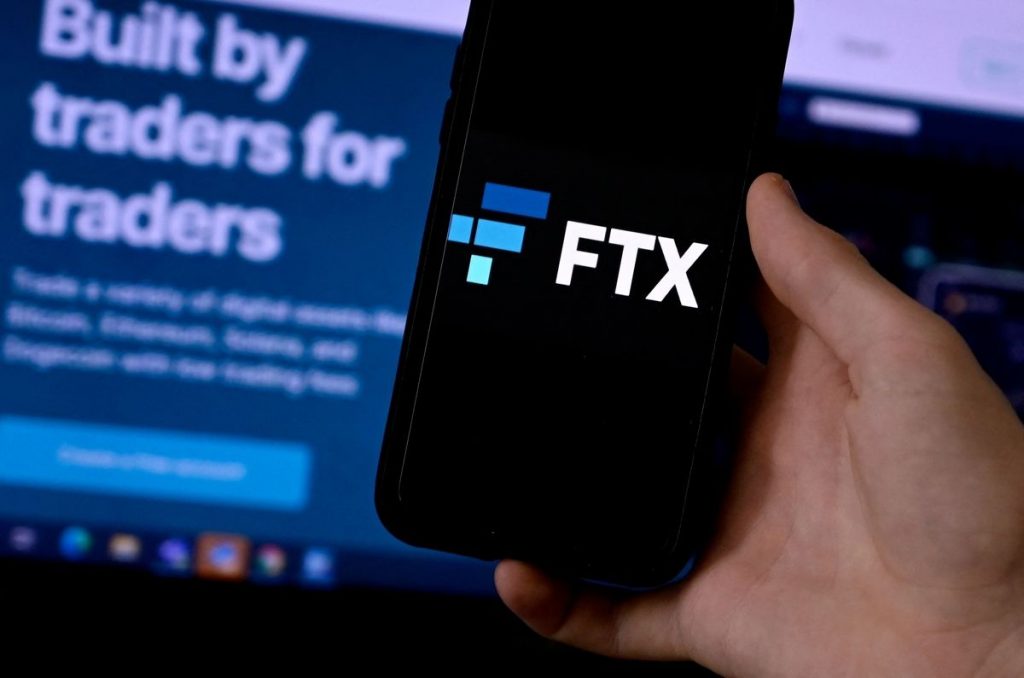 FTX Pro Trading Platform Explained
With traders on FTX futures trading, is only one of the many available features on the platform. Users can also conduct spot trading, make different orders, buy leveraged tokens, stake crypto and more. The best way to access all of this in one organised place is through the FTX Pro app.
Users can trade anywhere and at any time – all from their preferred mobile device. Since the platform is built by traders, users can rest assured they're getting everything they need for crypto trading when they use the app.
Trading is quick and easy to navigate, with a wide list of cryptocurrencies and altcoins available to buy and sell.
In addition, users can also monitor their portfolios across different exchanges and review all their crypto activity to date. With FTX Pro, crypto dealings are advanced enough for any serious trader to benefit from.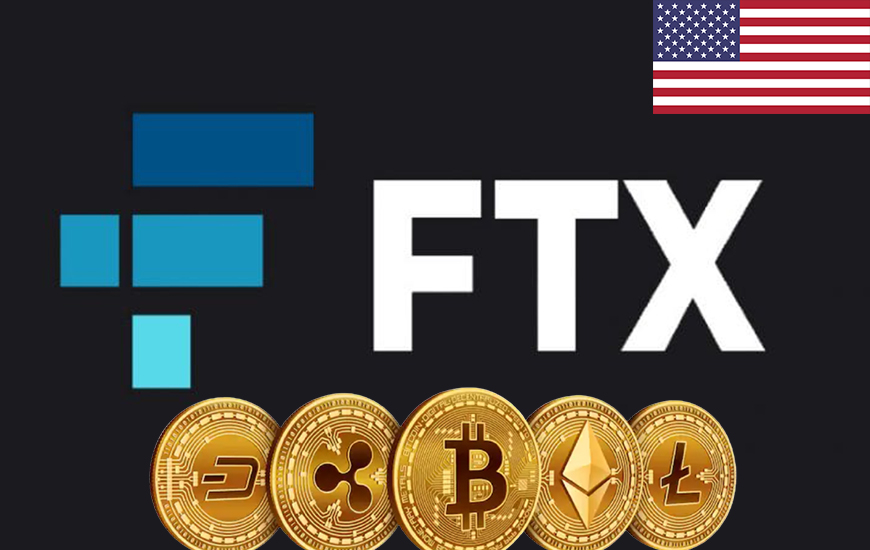 How to Buy and Exchange Crypto on FTX?
If you're registered with FTX, you can buy crypto on the exchange with fiat currency. Before you buy any tokens, you need to first ensure you have enough fiat currency in your wallet to buy your chosen crypto. Then, you can follow these steps to buy assets:
Press the 'Buy' button on the cryptocurrency chart.
Enter the amount you want to buy, making sure you're buying the crypto with your available fiat currency. You can also select a percentage of your wallet to use instead of a specific amount, and you can also deposit fiat currency at this stage if you don't have enough to buy.
Review the purchase and submit once you're ready.
You should then be presented with a confirmation page where you can see your new wallet balance with the cryptocurrency you just bought.
Before you exchange your crypto, you must first ensure that the wallet holding the coin you want to trade has enough currency in it for the exchange. Then, you can follow these steps to exchange assets:
Press 'Buy.'
Choose the currency link at the top of the page (which will be defaulted to your fiat currency). Change this to the coin you wish to trade.
Enter the amount you want to exchange or select a percentage of your wallet. You'll be shown how much crypto you need to trade for the new coin.
Review the details of the trade and submit once you're ready.
You should then get a verification of the exchange and be able to access your wallet with your new coin.
Alternatively, you can open the wallet with the coin you want to sell and use it to buy a different coin.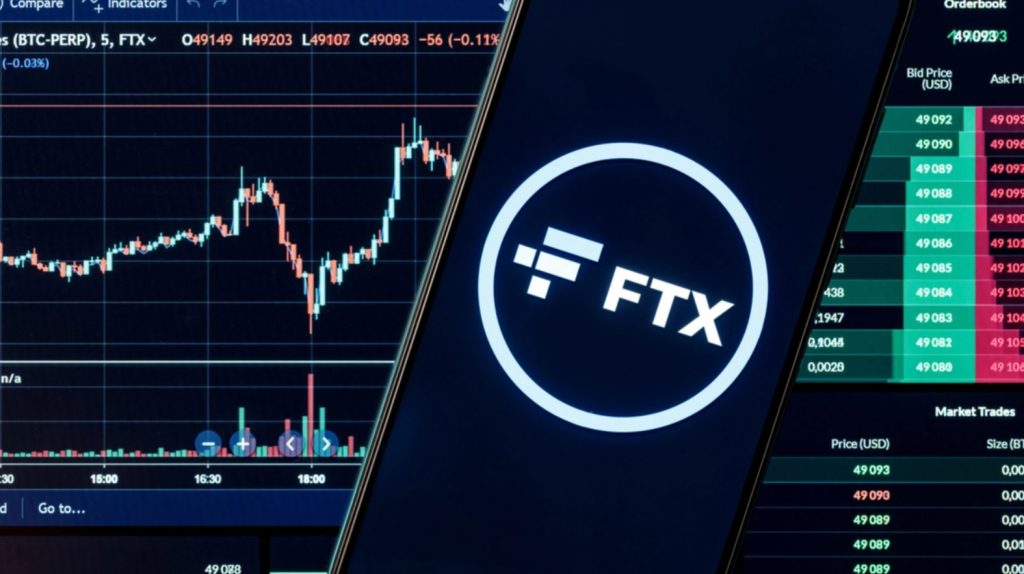 FTX vs FTX Pro Fees Compared
Another major factor buyers will consider when choosing between FTX Pro vs FTX app is their fees. There are usually different fees involved when making transactions, such as withdrawal fees and trading fees. For FTX, there are no fees for buying or selling crypto and none for withdrawing either.
The only withdrawal fee occurs with ACH (Automated Clearing House) withdrawals of fiat currency, and these fees only get charged after the first three withdrawals. Wire withdrawals of fiat currency incur zero fees, too.
In comparison, FTX Pro fees are still low but work a little differently. Not all withdrawals are free – whether for crypto or fiat currency. FTX Pro withdrawal fees are charged for: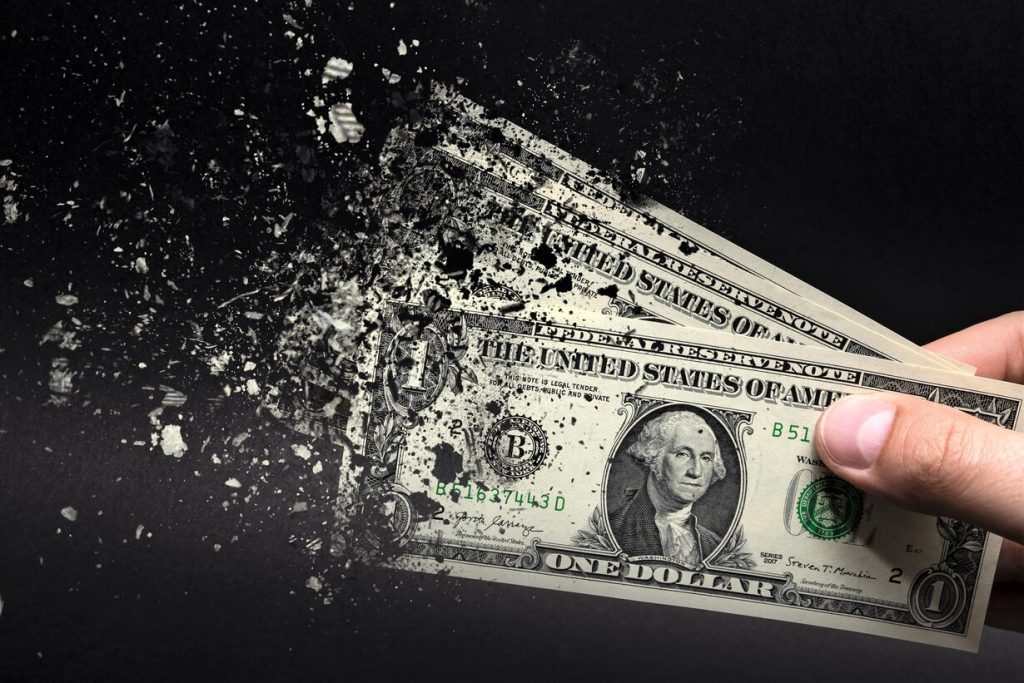 Withdrawing through the ERC-20 network
ETH withdrawals
Bitcoin withdrawals below 0.01
USD withdrawals ($75 for amounts below $10,000)
BRL withdrawals (0.3% + $10)
If traders stake the FTX Token, FTT (at least 25 a day), they'll qualify for free ERC2O withdrawals.
Crypto Trading Fees On FTX And FTX Pro
Now let's compare the trading fees between the FTX app vs FTX Pro. FTX doesn't charge any fees for buying and selling crypto. Though, since there might be a bigger range of cryptocurrency, buyers might pay higher trading costs.
FTX Pro, on the other hand, charges up to 0.07% for trading on the app. However, as mentioned above, if traders stake FTT on the platform, they can get a fee reduction.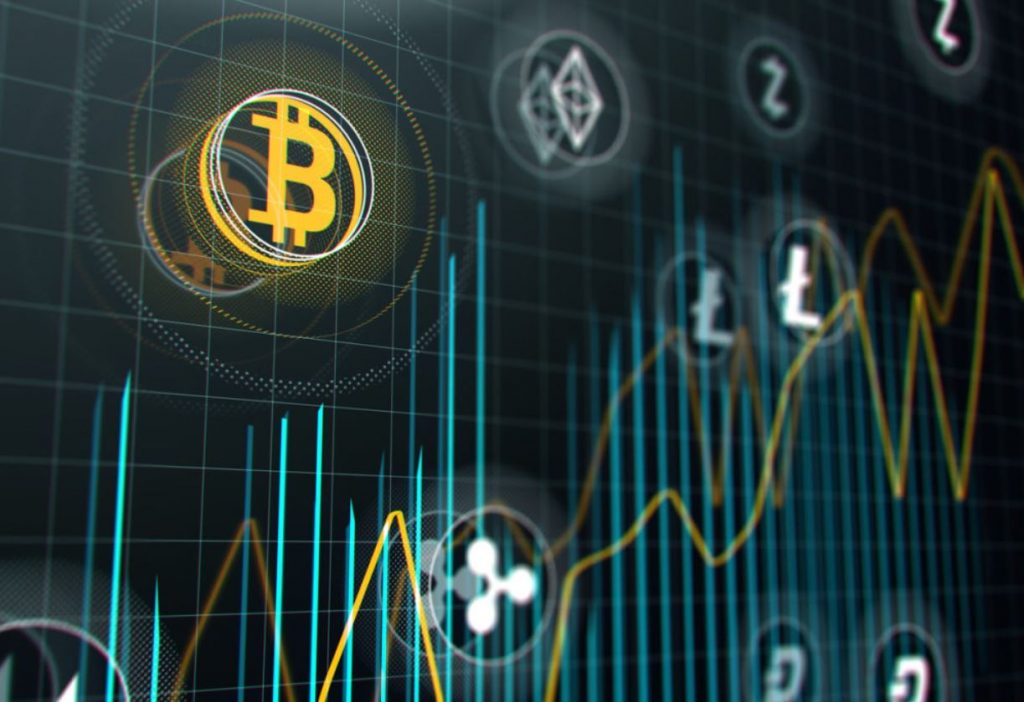 So, essentially, users won't find a major fee difference between the two, as it'll depend on the range of currency they buy and whether they stake FTT on FTX Pro.
Transfer Between FTX and FTX Pro
If you have both an FTX and an FTX Pro account, you might be wondering how you can transfer funds between the two.
To transfer between FTX and FTX Pro, you'll essentially be withdrawing your coin out of your FTX app and sending it to your FTX Pro app. To transfer assets between your FTX and FTX Pro accounts, you can follow these steps:
Select the wallet of the currency you want to transfer, and press 'Withdraw.'
Type in the amount you want to transfer, then press 'Next.'
Enter the address of the wallet on your FTX Pro account. Make sure all the details are correct before you proceed.
Review the transfer and submit.
FTX will send a verification email to confirm the transfer.
Your transferred coin should then be available in your FTX Pro wallet.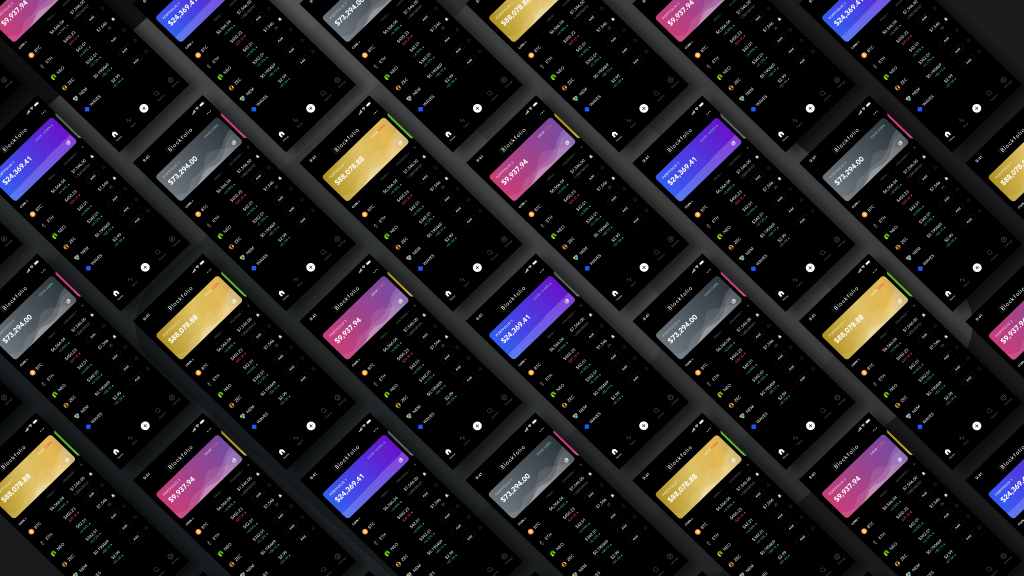 Syncing FTX and FTX Pro Accounts
If you want to sync your FTX and FTX Pro accounts, so you don't need to manually enter any information in the future, you can do this. It's a quick process that allows you to auto-sync your FTX app with your FTX Pro portfolio.
You can turn this feature off at any time if you wish. Before you sync your accounts, make sure you have your FTX Pro account details and the latest version of the FTX app.
Sync your FTX and FTX Pro accounts with the following steps:
Log in to your FTX Pro account on a computer.
Select 'Settings' from your email address at the top right corner.
Scroll to API Keys and select 'Create Read-Only API Key.'
Write down or copy the API Key and Secret.
Open your FTX app.
Go to the 'Settings' in your target portfolio.
Select 'Exchange Connections.'
Press 'Add Connection.'
Choose FTX from the list of Exchange Connections.
Type in your API Key and API Secret, and then review Advanced Import Options.
Select 'Add Connection.'
Choose any other syncing preferences you may want.
Wait for the sync to be confirmed.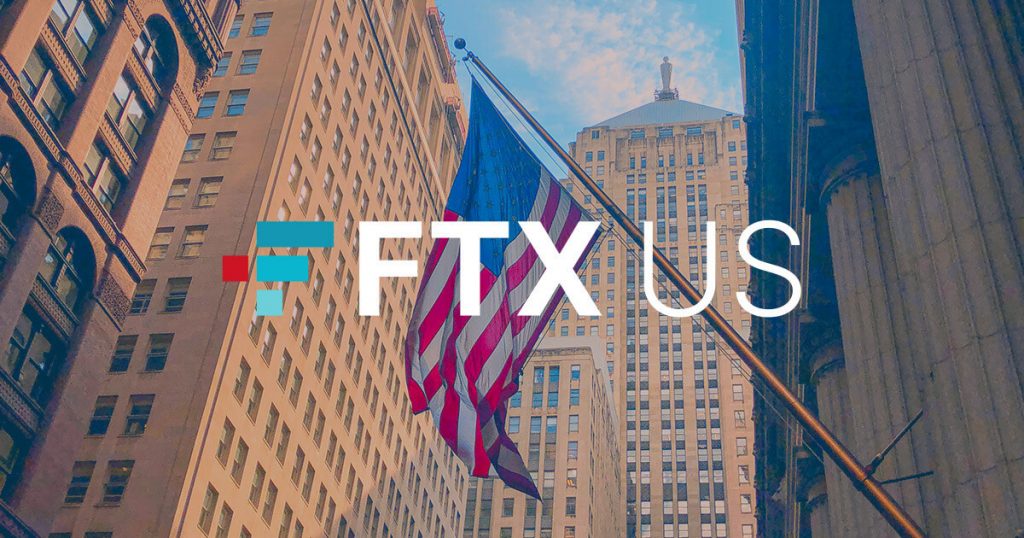 FTX Pro vs FTX US
Some might be wondering about where FTX.US fits into the FTX vs FTX Pro crypto comparison. The major defining feature of FTX.US is that it's available for citizens of the United States, whereas FTX isn't open to users in the US.
If you're trying to choose between FTX US vs FTX Pro, the first thing to consider is whether you're a citizen of the US. If not, you won't be able to use FTX.US. Compared to FTX, FTX.US offers fewer trading pairs and available features. FTX also offers a 101x margin, whereas FTX.US offers a margin up to 10x.
Investors in the United States can also download FTX US Pro, a US-based crypto exchange and partner of FTX. Users on FTX US earn interest in different ways than with FTX and FTX Pro.
In summation, FTX Pro, FTX, and FTX.US are all different exchange platforms. FTX is a crypto exchange available for users worldwide, apart from the United States, and FTX.US is a crypto exchange only available to US citizens.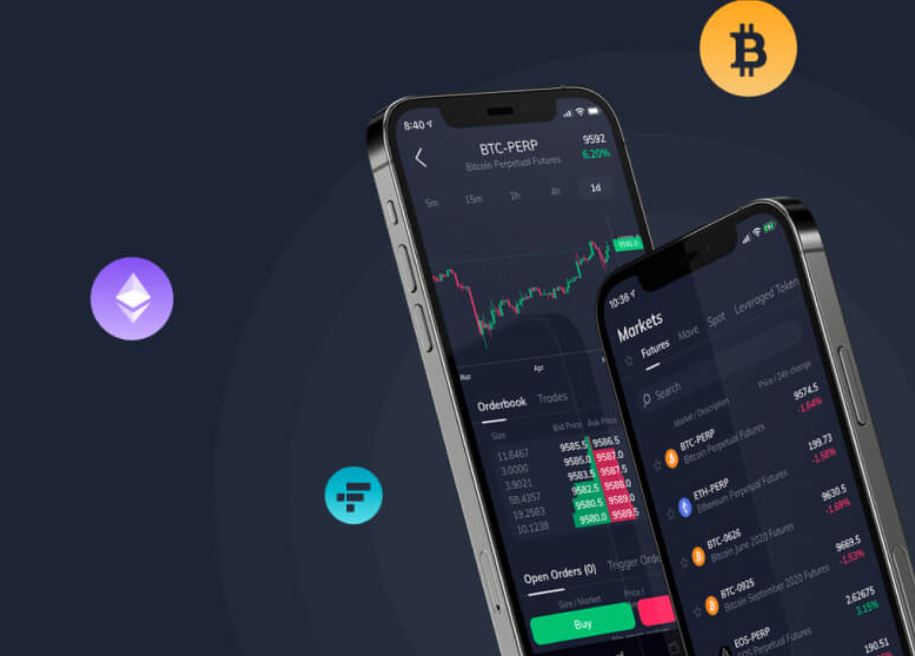 Trading Volume and Available Coins on FTX vs FTX Pro?
If you want to compare the trading volume on FTX Pro FTX, there's not much information for FTX Pro available yet. Since FTX Pro is still new, there's no value to reflect an annual or peak trading volume.
FTX, on the other hand, has more information to glean from. Most recently, in 2020, the peak trading volume for FTX over a 24-hour period was around €6.5 billion.
In 2021, the FTX trading volume peaked at around €19 billion. In comparison to some other popular crypto exchanges, Binance peaked at around €6.5 trillion in 2021, and Kraken peaked at over €290 billion.
So, the trading volume for FTX is lower in comparison to other crypto exchanges but significantly higher than its volume in 2020. Since FTX Pro is still a relatively new app, time will surely have the platform processing more in trading volume each year.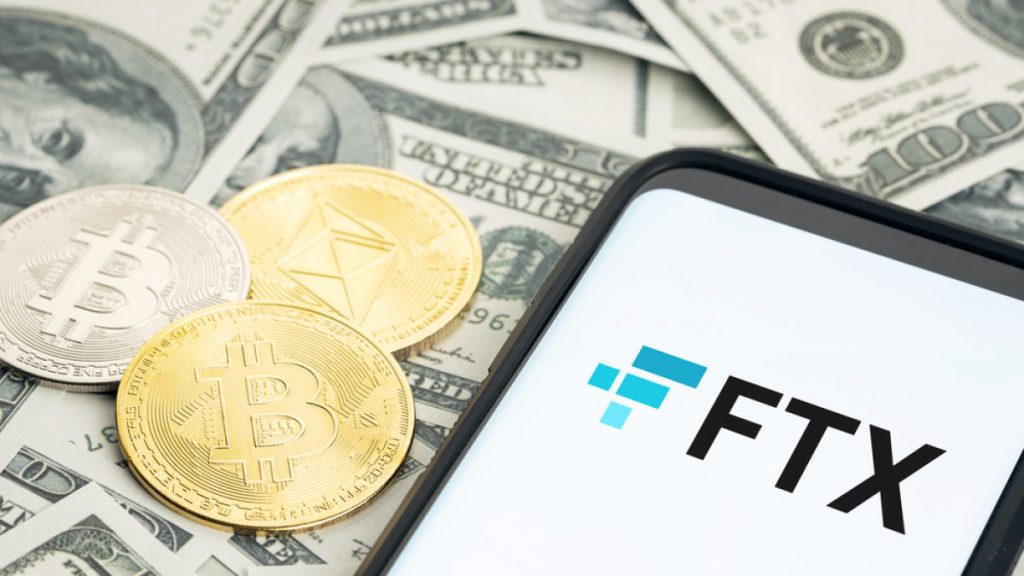 When it comes to coin availability, a comparison between FTX and FTX Pro shows that the range is similar. There's a wide range of popular available coins on both apps – like Bitcoin, Ethereum, Cardano, Solana, Dogecoin, and most fiat currencies.
FTX Pro allows users to access all the same features as the FTX platform, but with the added option to trade cryptocurrency and altcoins.
Which Crypto Coins Can Be Traded on FTX and FTX Pro?
The FTX exchange supports over 300 cryptocurrencies and altcoins for trading. The most popular coins include:
Bitcoin (BTC)
Cardano (ADA)
Dogecoin (DOGE)
Ethereum (ETH)
FTX Token (FTT)
Litecoin (LTC)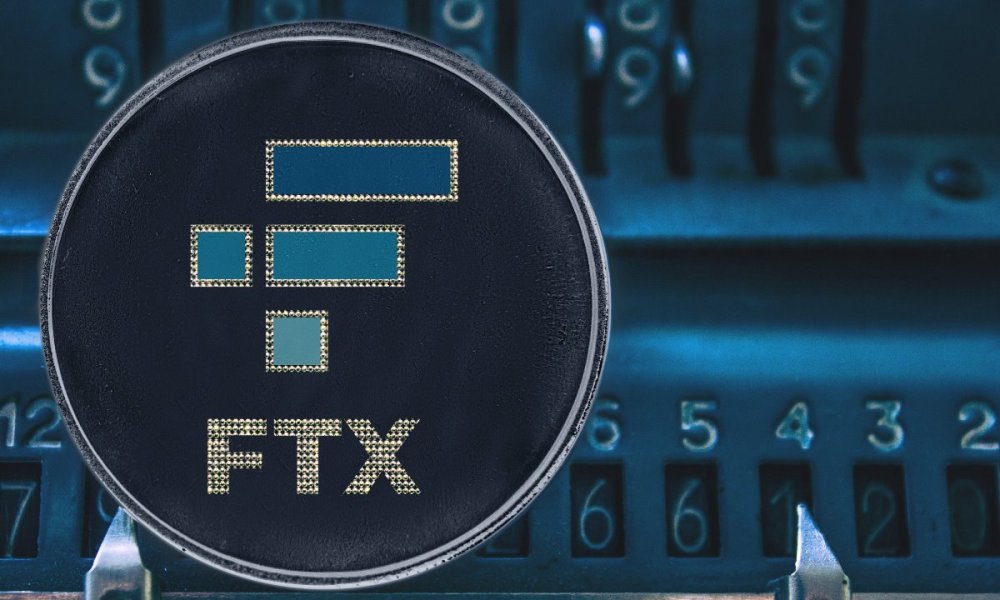 Which Exchange Has a Higher Trading Volume?
As mentioned above, there's not enough information yet to properly compare the trading volume between these two apps since FTX Pro is still new and needs time to process.
However, FTX has only increased its trading volume each year since it launched, so there's definitely been substantial growth for the exchange and its users.
The battle in trading volume between FTX vs FTX Pro will have to take place when FTX Pro has enough data to make a comparison.
FTX Pro vs FTX App – Summary
In summary, deciding which app to use is really a matter of what you're looking for. As with most things in the crypto market, investors are often at different levels and need different platforms to meet their needs.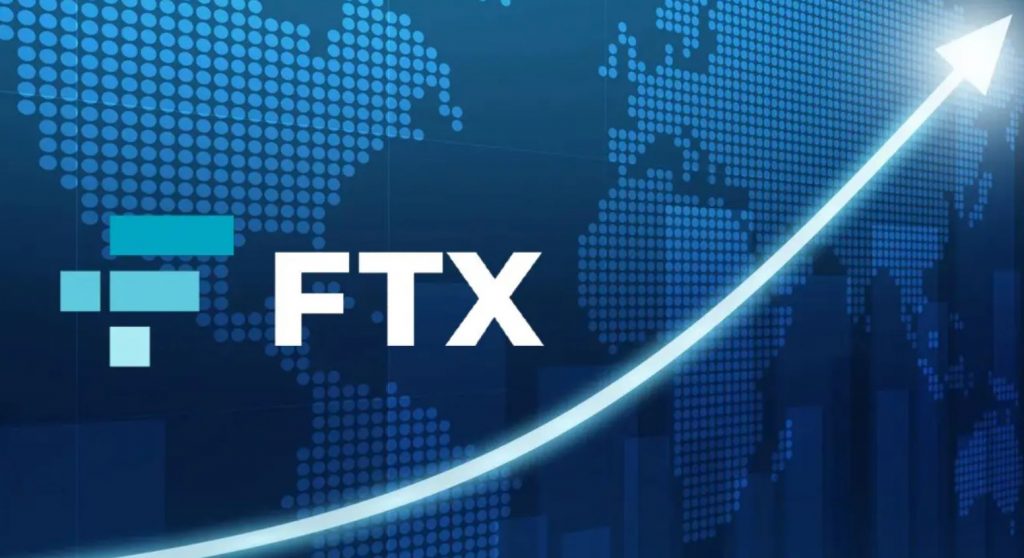 The most important factor to consider when choosing between FTX FTX Pro is whether you want to only buy and sell crypto or whether you want to trade as well.
Since both apps offer low fees, a wide range of currency and simple interfaces, the ultimate deciding factor is whether you want the ability to trade assets and access features designed for more advanced trading operations.
FTX Pro offers experienced investors the opportunity to trade, stake and make orders with their digital assets.
So, FTX Pro is the app to go with if you want to venture into these markets. If you're a beginner or only want to buy and sell crypto, you'll do well with just the FTX.