KuCoin vs Binance Comparison
KuCoin and Binance are two of the top crypto exchanges in the world. So, even if you are new to crypto trading, there is a chance you have heard about them (read this – Kucoin vs Kraken).
A big rivalry exists between KuCoin vs Binance, which can provide fantastic gains for you. These gains include a low trading fee, a big welcome offer, more trading freedom and more.
People are asking these questions
⭐ Is KuCoin better than Binance?
KuCoin and Binance are both exceptional crypto exchanges, and they both serve very different customer bases. If you happen to trade on a very low scale, you will prefer KuCoin, as they are equipped with tools that help small scale traders to thrive. However, if you like to trade big and like to do long term investments, we suggest opting for Binance, as they provide an excellent wallet service and knowledge required to invest in crypto.
⭐ Where is KuCoin based out of?
Unlike Binance, which has over 40 office locations across 38 countries, KuCoin has only one headquarters in Singapore. All of their business is done through the website, thus, limiting the need for more offices.
⭐ How to transfer from Binance to KuCoin?
Converting to USDT and sending to your KuCoin wallet address over the TRC20 network is the simplest and cheapest way to migrate from Binance to KuCoin.
With over 8 million registered crypto traders across 207 countries, KuCoin is one of the largest crypto exchanges in the world. The CEO of KuCoin is Johnny Lyu, who is also one of the company's co-founders.
⭐ Can you use KuCoin in the US?
✅ Before you invest in KuCoin, you should know that it is not licensed to operate in the USA, which is why you do not get any deposit protection from the US government. However, if you still wish to trade with KuCoin using US Dollars, you need to go through a lengthy process.
⭐ What is KuCoin minimum trade size?
The KuCoin is a people's exchange, and that's why the minimum trade size is very low, to help people with weak economic backgrounds. You can start trading as low as €5. At the same time, the maximum trade size in one go is €5,000.
⭐ Does KuCoin charge you for crypto trading?
✅ Yes, there is a small fee charged for crypto trading. Moreover, KuCoin will again charge you a small fee when you buy cryptocurrency. To know more about the fee involved, refer to their order confirmation page. Besides, you also need to keep an eye on your credit card company as they might charge you some extra fees for using their services to buy cryptocurrency.
⭐ Which crypto exchange is best for a long-term investment in cryptocurrency?
If you are looking for long-term investments in cryptocurrency, you must be confused between KuCoin vs Binance. However, you should choose a crypto exchange with an excellent wallet service where you can buy and store cryptocurrency. In this case, that would be Binance.
⭐ What are the other prominent crypto exchanges other than KuCoin and Binance?
Here is a list of all the popular crypto exchanges other than Binance and KuCoin – Coinbase, BlockFi, Kraken, Bisq, Gemini, bitFlyer.
⭐ What are some of the best coins to trade with at Binance or KuCoin?
Some of the popular coins among traders are – Harmony (ONE), Tether (USDT), Bitcoin (BTC), Chainlink (LINK), PAX Gold (PAXG), Helium (HNT), Stellar (XLM), Ethereum (ETH).
If you are about to start your crypto trading career, you may be among millions who are confused about KuCoin or Binance. In this article, we have provided a complete analysis of both crypto exchanges. In addition, our team of crypto experts has done extensive research on both exchanges.
In this article, you can also find the KuCoin vs Binance fees comparison chart for your reference. We believe our analysis of Binance vs KuCoin fees will be helpful for you so you can decide which one to choose.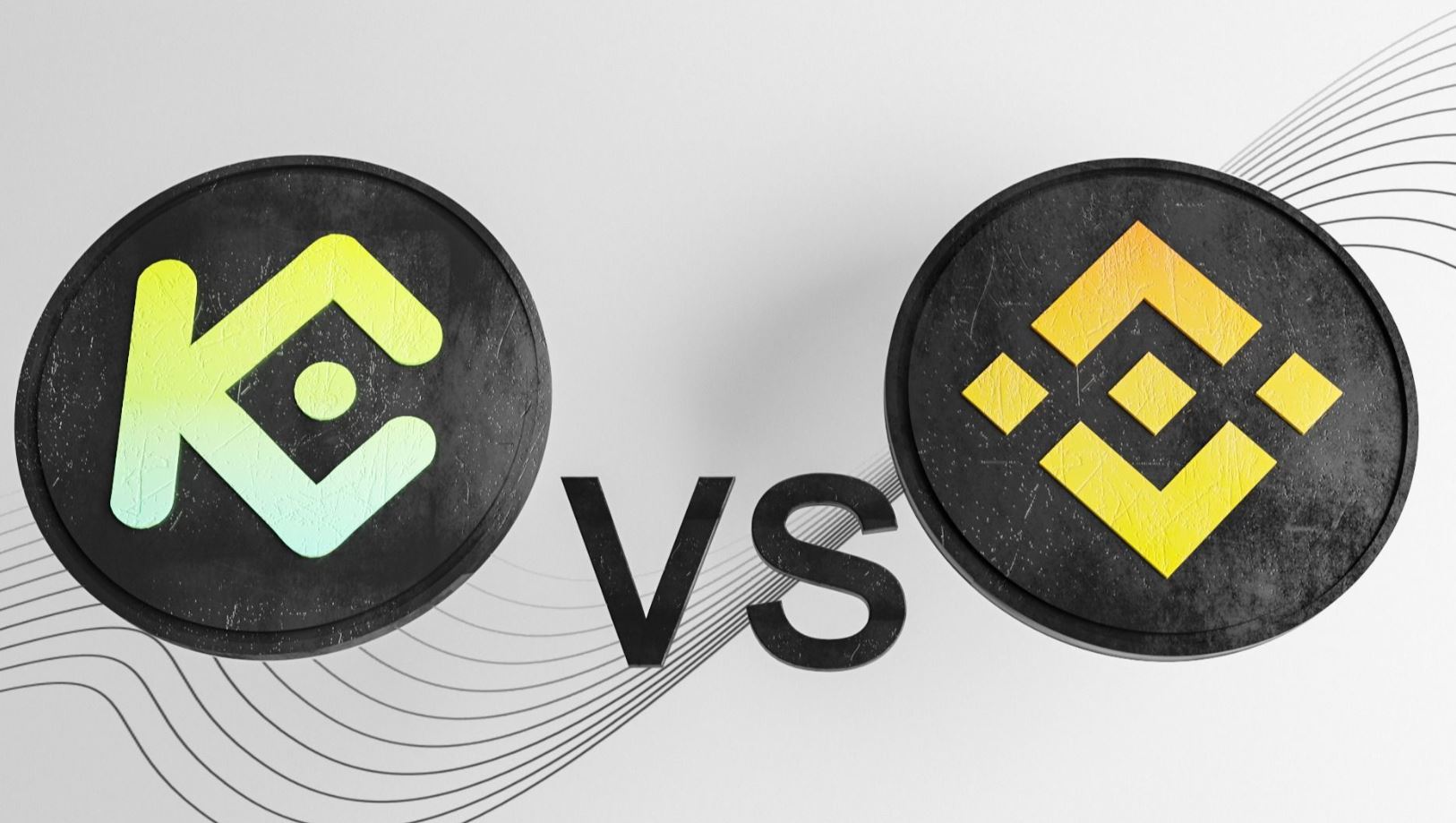 We have tried them both for months and came to the upcoming conclusion. The article below will provide you with the information required to choose between KuCoin and Binance.
KuCoin vs Binance Overview
Did you know Binance is the biggest crypto exchange by trade volume, and one out of four crypto traders uses KuCoin? To learn more about these crypto exchanges, refer to the points below.
What Is KuCoin?
KuCoin is a crypto exchange, or a digital currency exchange (DCE), with an HQ in Singapore. KuCoin is also known as the 'People's Exchange'. But, you may ask, why do they call it the people's exchange?
The main mastermind behind this revolutionary crypto exchange is Michael. Back when he was only eight, he started coding, and he was one of the few people who took blockchain and cryptocurrency seriously when they first started appearing to the public.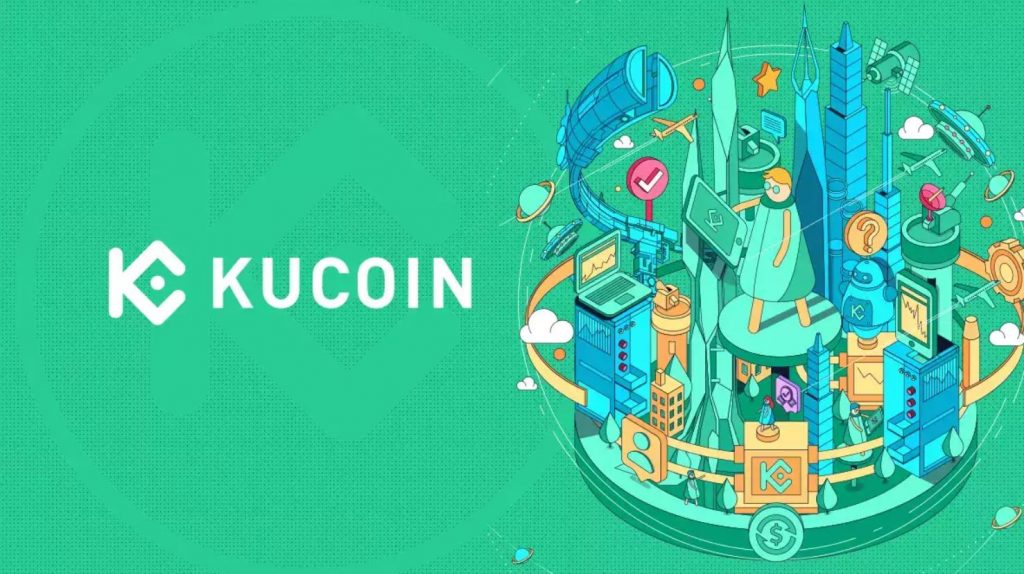 He started mining Bitcoins back in 2012, when his then-boss Eric told him about it. After that, he mined some crypto coins, but then faced difficulties trying to sell them to the market. At that time, the biggest crypto exchange was Mt. Gox, which was only serving people with deep pockets.
Anyone new to all of this would have a hard time selling their hard-earned BTC. That is when Michael and his friend decided to create their own crypto exchange that would be friendly toward wealthy crypto miners and small-scale miners.
At first, Michael did not have a proper office, so he started working in a cafe. That's where the KuCoin crypto exchange was born. It was back in 2013 when they began working on the project.
Due to a lower budget and smaller workforce, it took years to launch the platform officially. KuCoin was formally launched back on September 15, 2017.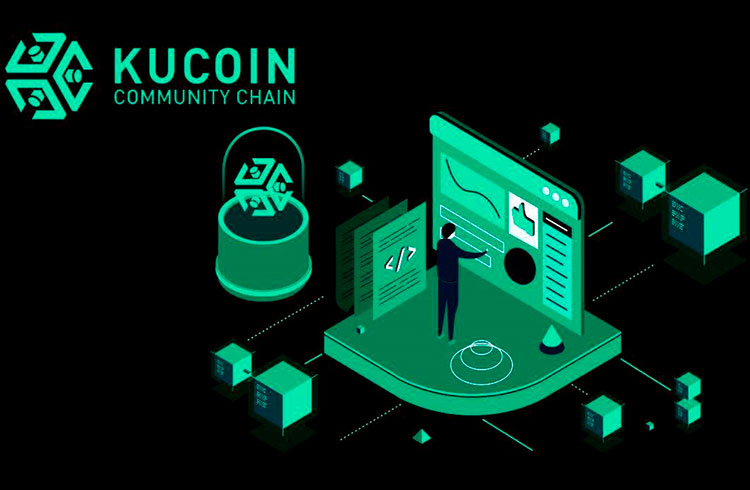 With KuCoin, you can buy and trade multiple cryptocurrencies. They also provide you with powerful trading tools to help you invest in a smart way. No matter how small you wish to start, KuCoin features like KuCoin Pool, Cloud Mining and Crypto Lending, you are sure to profit a lot.
What Is Binance?
Similar to KuCoin, Binance is also a crypto trading platform, which is the world's biggest digital currency exchange (DCE) by trade volume. The Binance crypto exchange provides a complete ecosystem for crypto traders (read this – Binance vs Binance US).
You can get an education concerning crypto from Binance and then, if you like it, you can invest there. Their crypto ecosystem provides an opportunity to people from every aspect of life. Their objective is to offer freedom of money from a globalised, centralised authority.
They aim to build a future where sending money is no longer an issue. Binance also runs a charity program where they fund research dedicated to advancing blockchain-enabled philanthropy.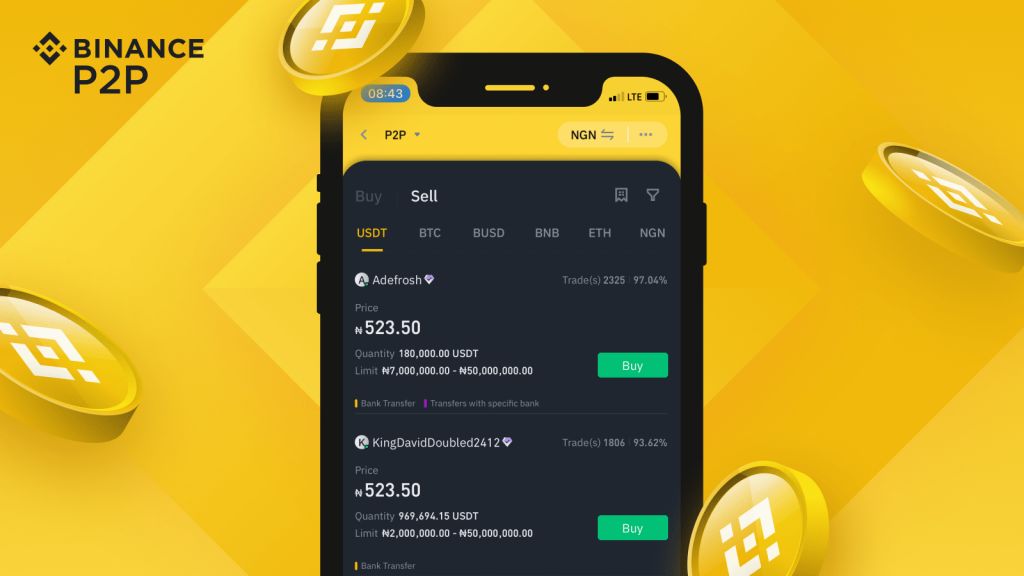 Besides crypto trading, Binance also provides a safe platform for new tokens to debut. With Binance, you can also send, receive and store cryptocurrency in a wallet called Trust Wallet.
What Is the Difference?
When we look at the Binance vs KuCoin rivalry, we can see that both the crypto exchanges are quite unique and have very different customer bases.
The KuCoin crypto exchange focuses on offering affordable trading services to cater to the lower-income masses. As a result, they tend to profit from quantity rather than quality.
Meanwhile, the Binance crypto exchange focuses on quality rather than quantity. They offer multiple trading options, which help traders to invest more. They also provide free knowledge on crypto and advertisement of cryptocurrency to create more traffic to their trading platform.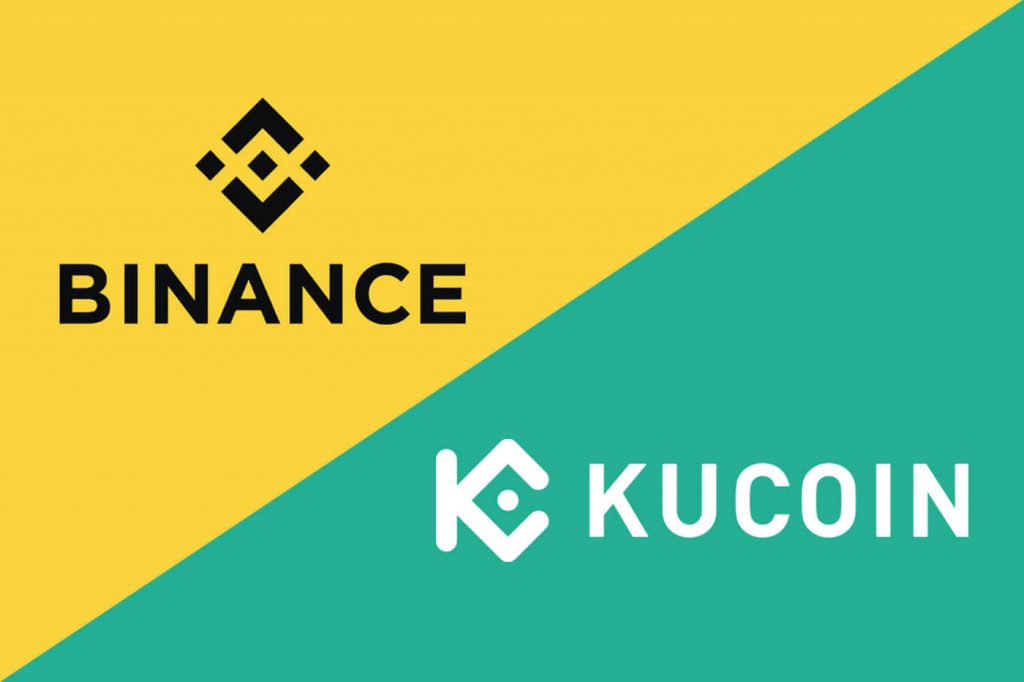 Another big difference between the KuCoin Binance crypto exchanges is their approach. KuCoin serves those already trading for a long time and offers the ease of trading through their platform. That is why they don't need to set up many HQs and can operate using only a website.
Binance wishes to stay in sight, so they build multiple headquarters across the world. Binance thinks that infrastructure is the key. That is why they provide services for the blockchain ecosystem through their several branches. With this, we hope that you know the fundamental difference between KuCoin vs Binance.
Moreover, there is also the Binance vs KuCoin fees difference that we will discuss further below. Let us now focus on Binance to KuCoin transfer features comparison.
Binance vs KuCoin Features Comparison
The features offered by a crypto trading platform are the scale that decides which exchange is better. That is why it is important to pay attention to every important feature offered by both Binance and KuCoin. We have brought to you the detailed breakdown of features offered by Binance and KuCoin.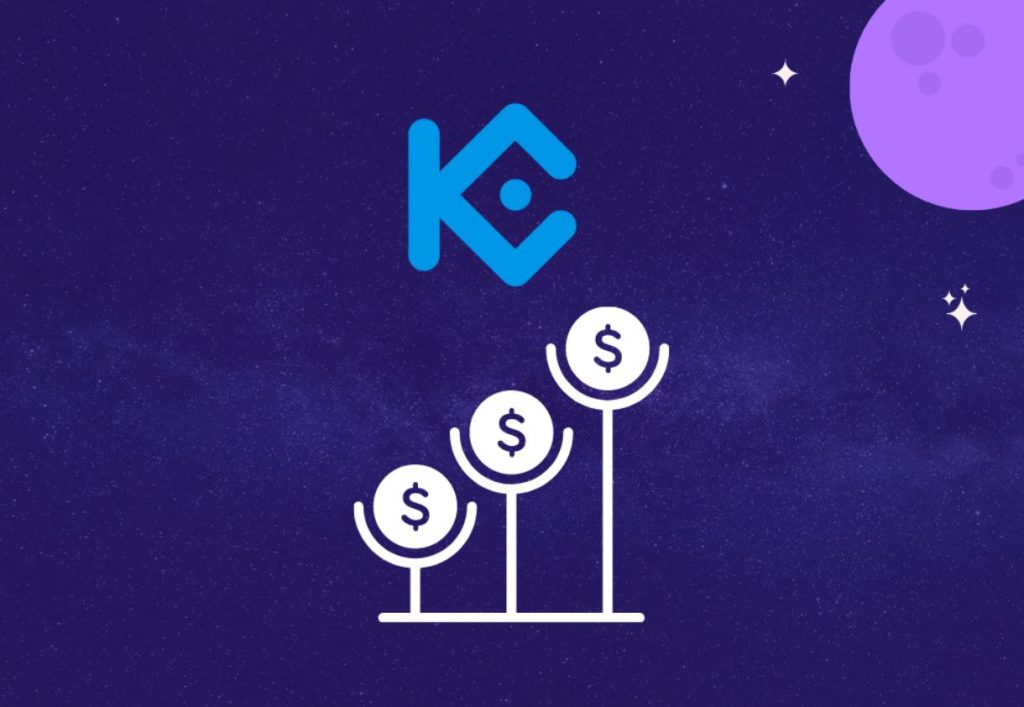 KuCoin Staking vs Binance Staking
The KuCoin crypto exchange lets its users stake their coins, and that too without having to lock them. This is called soft staking, which is the KuCoin staking mechanism.
Binance staking also allows its users to stake the crypto coins that they hold in their wallets. You can stake the coins, but you will have to lock them. However, it may sound like a bad idea to lock the coins at first, but the yields are much bigger than KuCoin.
You can earn up to 200.00% APY with Binance staking. Below, we have compared KuCoin vs Binance in terms of coins available for trading on both platforms.
Available Coins
Are you looking for information on cryptocurrencies offered by Binance and KuCoin? Look no further, below we have mentioned a list of all the popular coins available at Binance and KuCoin.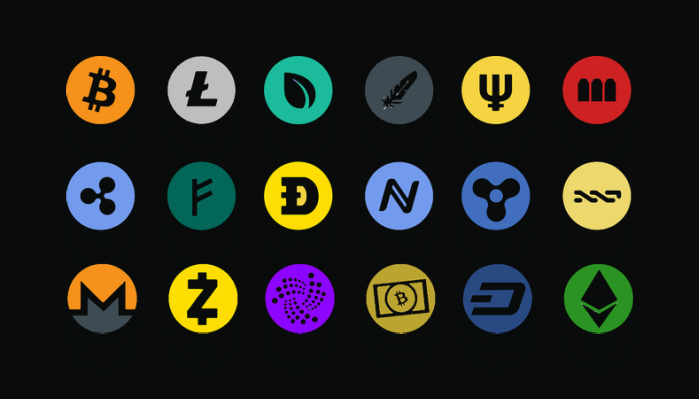 Binance
PAX Gold (PAXG)

Tether (USDT)

Stellar (XLM)

Bitcoin (BTC)

Ethereum (ETH)

Harmony (ONE)

Chainlink (LINK)

Helium (HNT)

Cardano (ADA)

Orchid (OXT)
KuCoin
USD Coin (USDC)

Uniswap (UNI)

Binance Coin (BNB)

Tether (USDT)

Bitcoin (BTC)

Dogecoin (DOGE)

XRP (XRP)

Ethereum (ETH)

Polkadot (DOT)

Cardano (ADA)
Authentication Comparison
The authentication process for both KuCoin vs Binance is very important to look at because you might want to stay anonymous while trading cryptocurrency. If you decide to sign up with Binance, you will have to provide all your information to get started.
They follow the KYC (know your customer) policy. At the same time, the KuCoin crypto exchange allows you to be anonymous while trading cryptocurrency.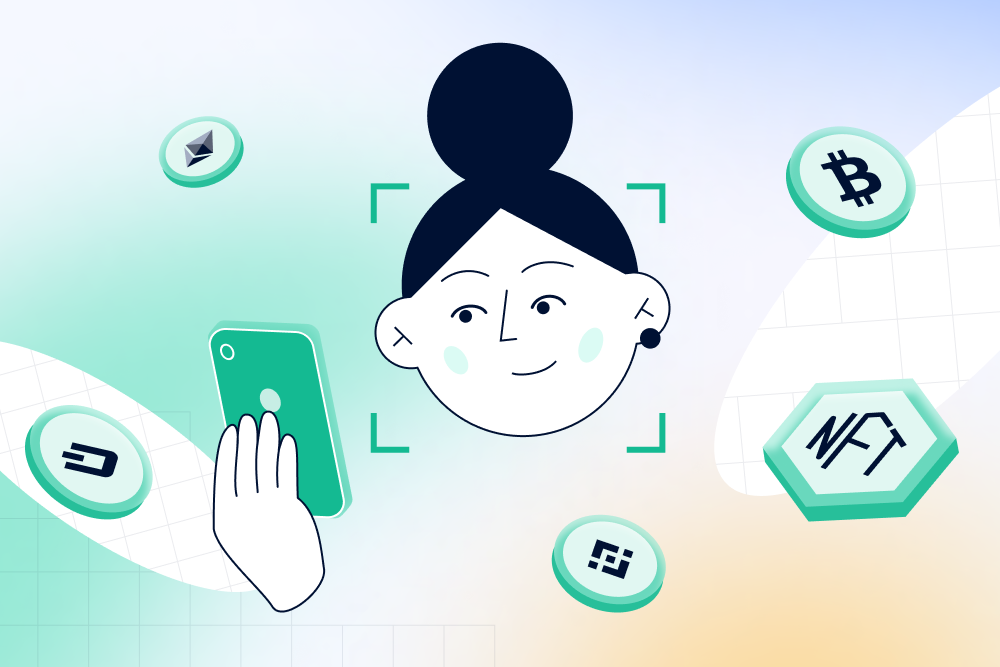 Binance vs KuCoin Pros and Cons
When comparing KuCoin vs Binance it is impossible to reach a conclusion without going over the pros and cons. Below we have mentioned all the good and bad points of KuCoin vs Binance for your reference.
Binance
Pros:
A very popular crypto exchange with over 40 locations.

P2P trading is available.

KYC and legality are one of the major concerns for the company.

Offers over 500 cryptocurrencies.

Fiat-crypto acquisitions are available for the traders.
Cons:
Tough for small traders to use.

Difficult UI and is hard to use for newbies.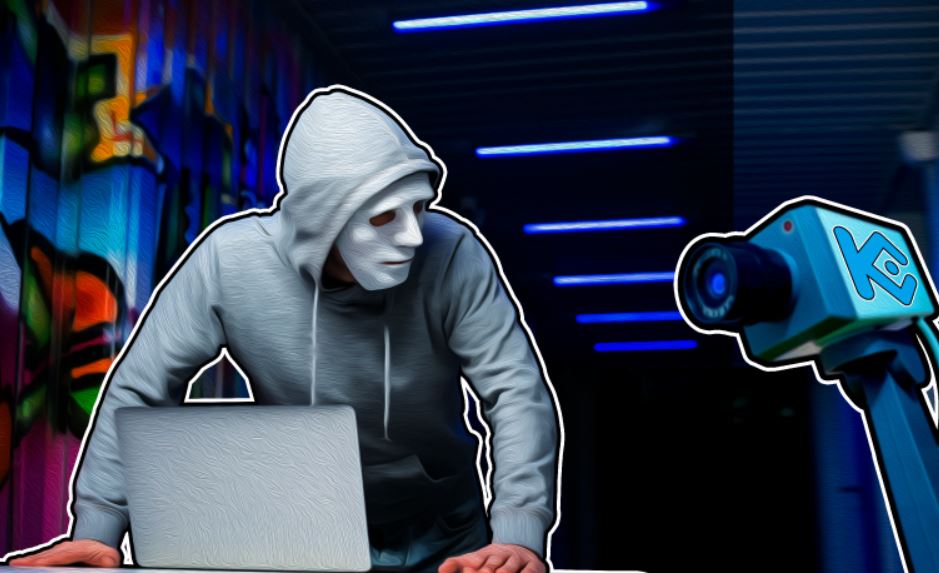 KuCoin
Pros:
You can trade anonymously.

High level of security

Offers over 600 cryptocurrencies.

Best exchange for beginners

Multiple banking methods are available.
Cons:
No availability of a powerful wallet.

Difficult to trade in big volumes.

Not licensed in the USA.
KuCoin vs Binance Fees Comparison
KuCoin fees vs Binance fees rivalry helps you to get lower fees for crypto trading. Both KuCoin and Binance have a level/VIP system in place, each with different fees. Below, we have mentioned the Binance KuCoin fee difference for different markets.
KuCoin Fees
KuCoin exchange fees are very low and KuCoin withdrawal fees are also among the lowest in the industry, helping small traders to thrive.The deposit fee is zero at KuCoin, but KuCoin transfer fees for withdrawal are mentioned below.
| Crypto | Withdrawal Fees |
| --- | --- |
| CSP | 5000 CSP |
| OXEN | 2.000000 OXEN |
| NRG | 1 NRG |
| UBX | 120000 UBX |
| REAP | 150.000000 REAP |
KuCoin futures fees charge a taker fee of 0.06% and a maker fee of 0.02%. Depending on your fee level, the KuCoin trading fees range from 0.0125%-0.1%, which is very low compared to other crypto exchanges. Moreover, when compared, the KuCoin main vs trading fees are also among the lowest in the industry.
Binance Fees
When comparing KuCoin vs Binance fees, the deposit fee at Binance is also zero. However, there is a withdrawal fee that Binance can afford for cryptocurrency transactions. Below you can find Binance transaction fees from some prominent cryptocurrencies.
| Crypto | Withdrawal Fees |
| --- | --- |
| 1INCH | 0.1416 1INCH |
| AGLD | 23 AGLD |
| AUDIO | 26 AUDIO |
| AION | 0.1304 AION |
| AR | 0.03 AR |
Best Cryptocurrencies to Trade In at Binance or KuCoin
Bitcoin
Bitcoin (BTC) is the first cryptocurrency that was made public. Satoshi Nakamoto allegedly created it in 2009. BTC, like most cryptocurrencies, is based on a blockchain and is widely used by millions of people.
Its anonymous feature is powered by the transaction records being distributed across thousands of computers. Ever since its dawn, Bitcoin prices have undergone ups and downs, but overall, its prices have increased multiple times.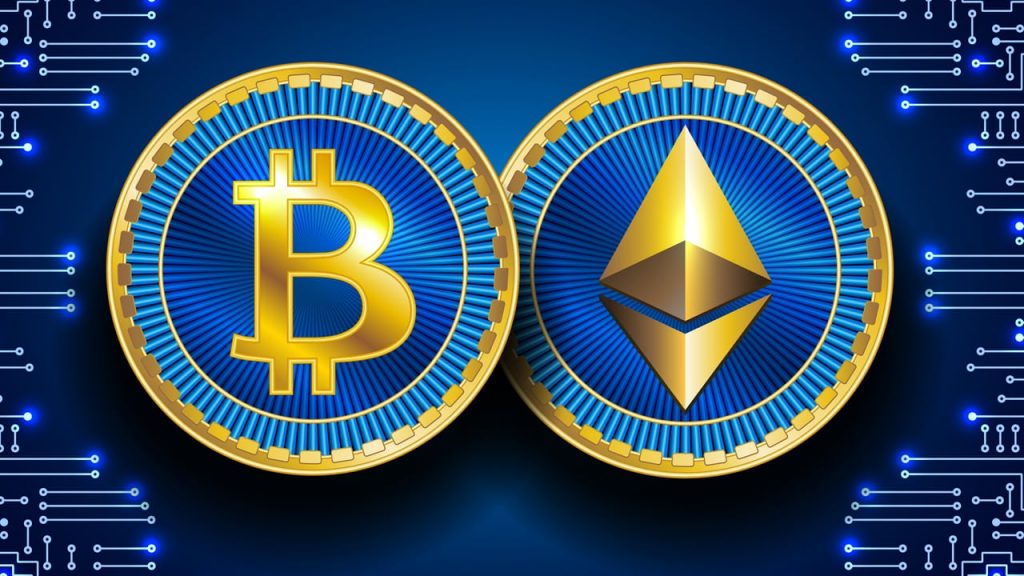 Experts believe that Bitcoin prices will reach new heights as people get educated about cryptocurrency and its uses. For example, in 2016, you could have bought one Bitcoin for €500, but in May 2022, the price of Bitcoin was over €38k.
Ethereum
Vitalik Buterin is the mastermind behind Ethereum. Ethereum is a bit different from other cryptocurrencies like Bitcoin, as it is both a cryptocurrency and a blockchain platform (read this – how to stake Ethereum).
Ethereum has seen over 25,000% growth between 2016 to 2022. Back in 2016, Ethereum was listed at €11 per coin, and it rose to €2700 and higher in 2022.
Binance Coin
Binance Coin is a cryptocurrency that you can use to trade and pay fees on Binance during trading. Binance Coin (BNB) was introduced in 2017, and is one of the fastest-growing cryptocurrencies. Back in 2017, it was listed at only €0.10, but it grew by over 350,000% and rose to €383 by 2022.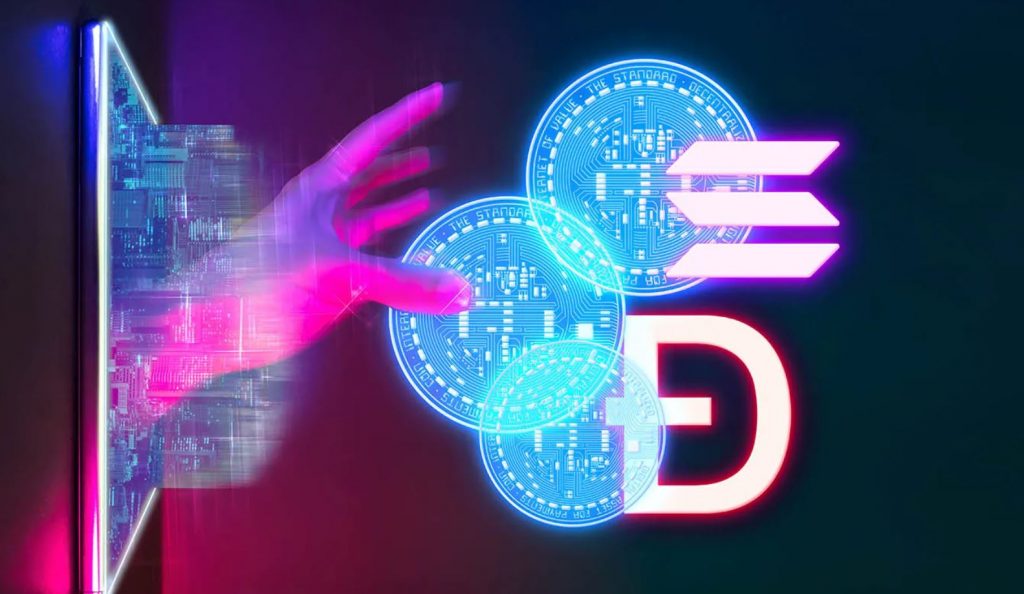 Solana
Solana is a popular cryptocurrency that holds a market cap of €29 billion. It was created back in 2020 to support decentralised finance (Defi), decentralised apps (DApps) and smart contracts. It uses a hybrid proof-of-stake and proof-of-history approach to handle rapid transactions and also provides top-notch security.
In 2020, Solana was listed at a price of just €0.77, but its price increased by more than 11,000% by 2022, and it's now listed at more than €87 (read this – where to stake SOL).
Dogecoin
Dogecoin, also known as the meme coin, came into existence because of a Shiba Inu that transformed into an internet sensation back in 2013. The popularity of Dogecoin is not just because it was born from a meme but also because the world's richest man Elon Musk also loves this coin.
He offers his Tesla cars in exchange for Dogecoin. The market capital of Dogecoin reached another height back in May 2021 when it reached over €85 billion.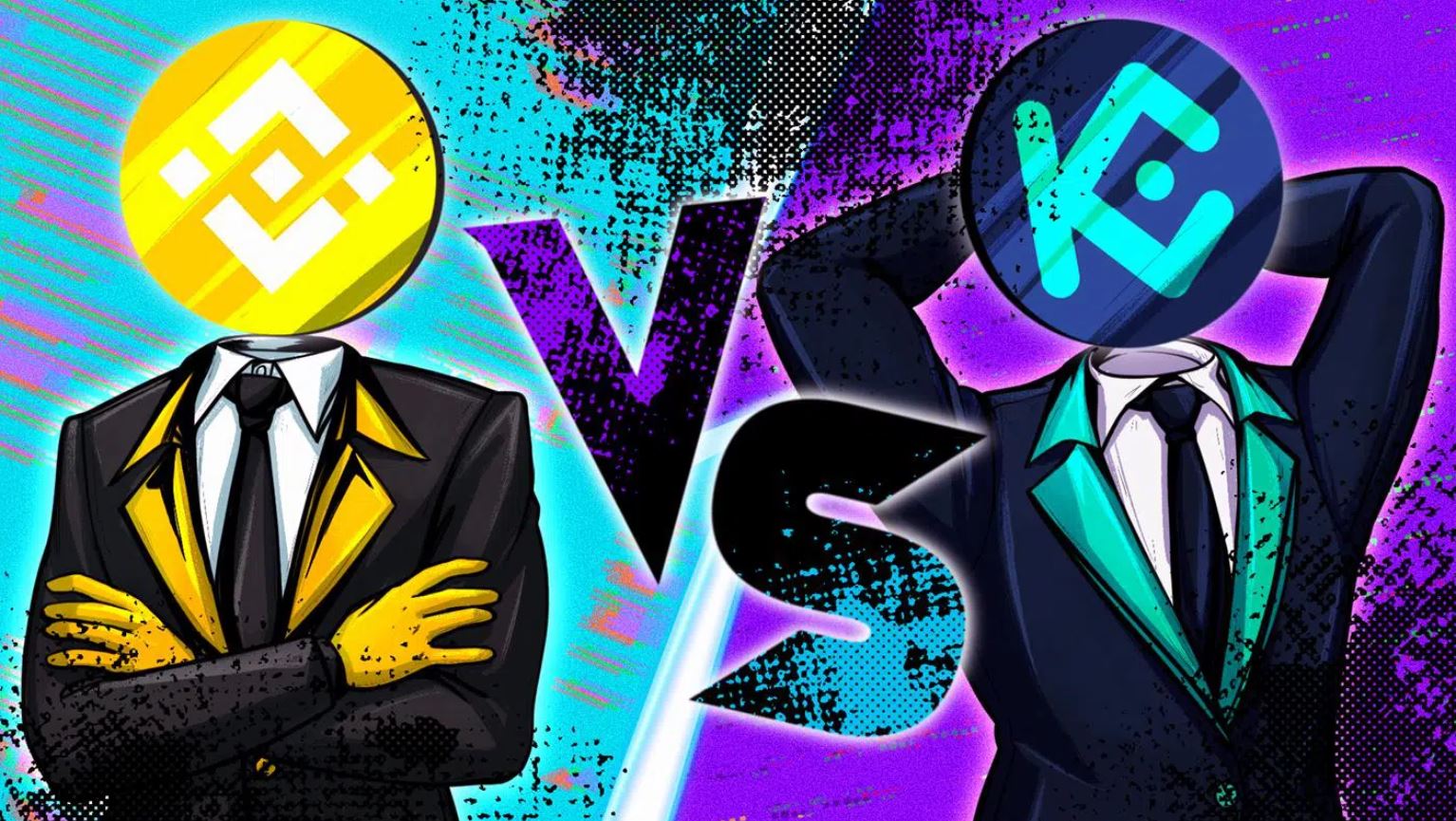 Conclusion
We can conclude that both KuCoin and Binance serve very different customer needs. With these crypto exchanges, you get additional tools and features that you can enjoy.
Moreover, KuCoin vs Binance rivalry gives you the perfect opportunity to start your trading career, as both of them offer a great welcome bonus for new crypto traders. Are you still not sure which one to choose? Refer to the points below to discover which one suits your needs.
When is KuCoin the better choice?
KuCoin is a better choice when you want to stay anonymous during trading. It is also far better than any other crypto exchange in the world when it comes to supporting new crypto traders and low volume crypto traders.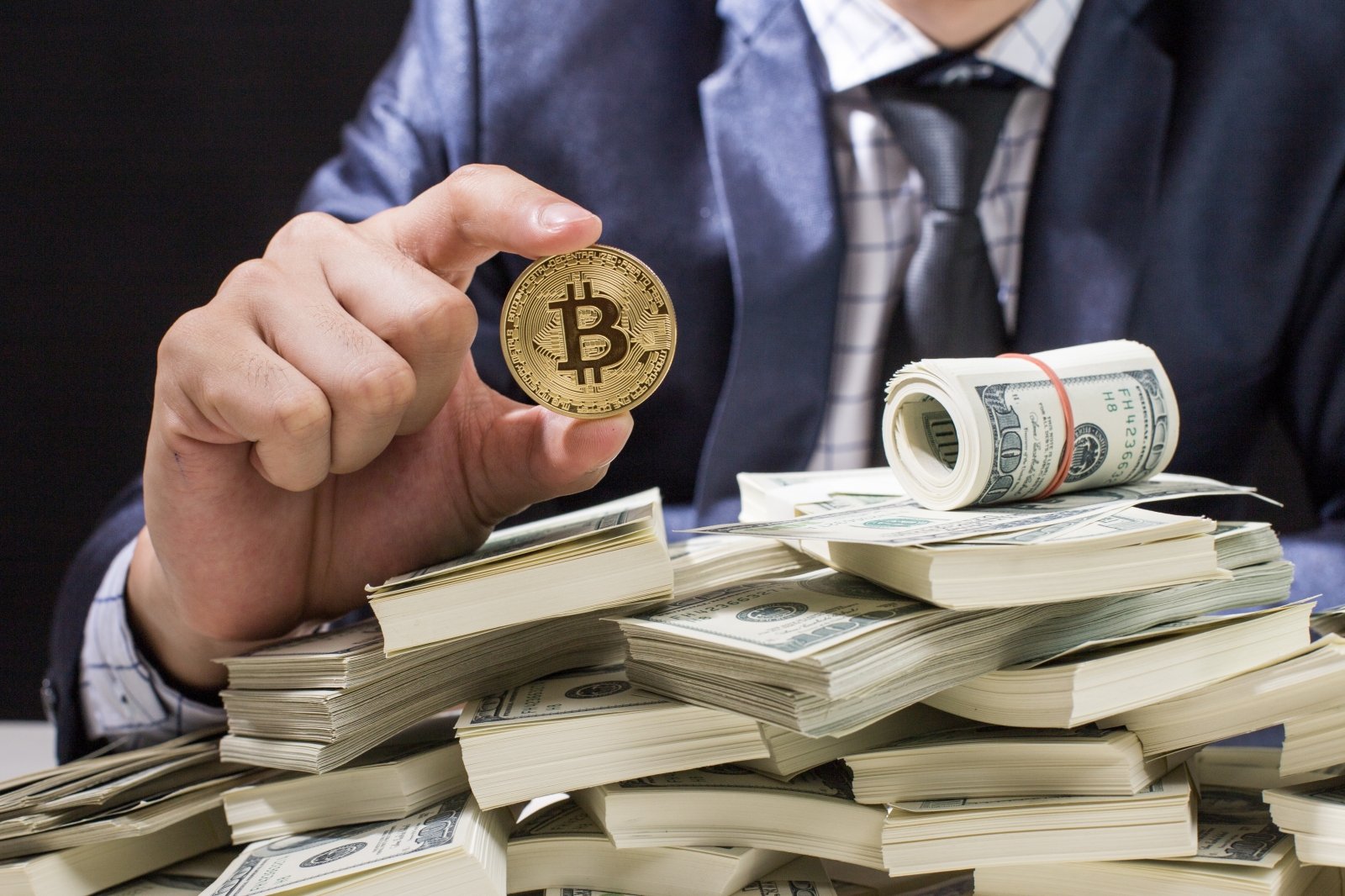 Additionally, the UI of KuCoin is very simple and easy to use. You will not feel overwhelmed by the numbers and available tools.
When is Binance the better choice?
Binance is better when you wish to invest in cryptocurrency. The Trust Wallet feature is very powerful and easy to use. You can use it to send, receive and hold cryptocurrencies.
Moreover, if you wish to trade in significant volumes, the Binance platform is the best in the world. In addition, if you are looking for a crypto platform that offers P2P trading, then Binance is for you.