KuCoin vs Kraken
Since the introduction of Bitcoin to the world, many cryptocurrencies and cryptocurrency exchange platforms have emerged (read this – best place to stake Bitcoin).
This review will compare the KuCoin vs Kraken crypto exchanges as thoroughly as possible, so that you can be armed with the facts when choosing your preferred crypto trading platform.
People are asking these questions
Kraken has over four million users worldwide.
⭐ KuCoin or Kraken is best for crypto beginners?
Kraken is the better option for crypto trading beginners. The site doesn't offer too many cryptocurrencies, and it has a straightforward user interface that can be learnt quickly. The platform also accepts fiat currencies.
✅ Yes, it can. The exchange was established in 2017, and currently, it has over 11 million satisfied users around the world. The platform employs multi-layered security, the best multilayer encryption tools, two-factor authentication, and micro-factor crypto wallets.
⭐ Does Kraken have KuCoin?
❌ No, yhe only crypto exchange trader that accepts KuCoin is the KuCoin trading platform.
⭐ Can you stake crypto on KuCoin?
✅ Yes, you can. You can also earn interest on your crypto investments when using KuCoin—staking coins through Pool-X, a company that KuCoin backed by KuCoin. You can lock in your coins for a set time, or your coins can be soft staked, where you'll be able to withdraw your coins at any time. KuCoin accepts 15 cryptocurrencies for staking, namely Link, Atom, Luna, KSM, Matic, ANC, Vsys, Tomo, WAN, EOS, Hydra, TRX, ZIL, ADA, and OUSD.
Value for money is the most crucial metric determining a trading platform's features. The exchange should always offer acceptable quality at reasonable prices and exchange rates.
Another factor we examined is the number of active users of each exchange. Thirdly, we reviewed the number of cryptocurrencies each exchange accepts.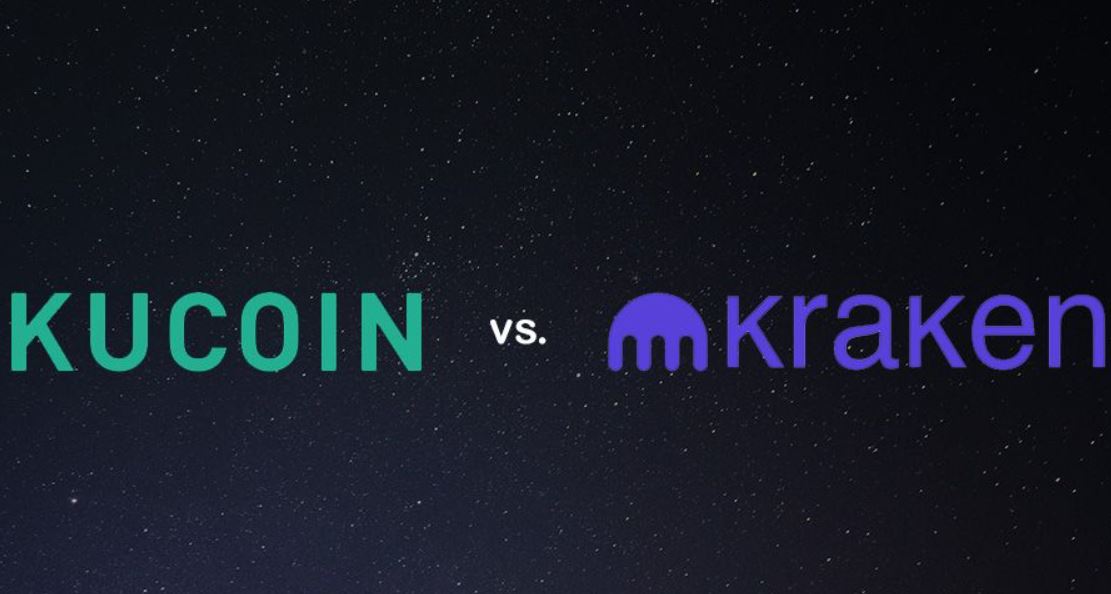 If you compare KuCoin vs Kraken, then you'll clearly see how these crypto exchange platforms differ from one another. We've analysed all the essential metrics of KuCoin and Kraken so that you can get all the answers to all your crypto exchange platform questions.
Our experts have compared KuCoin and Kraken fees, their major differences, their inherent features, and their stakings to give you all the information you need.
Our comparison review of these two crypto trading exchanges is the most complete and up to date analysis that you'll find online. We've made certain that our evaluation only highlights the most important factors of each trading platform.
KuCoin vs Kraken Overview
KuCoin vs Kraken crypto exchanges have positives and negatives. When choosing a crypto exchange, you should examine which one satisfies your crypto exchange needs more (read this – KuCoin vs Binance).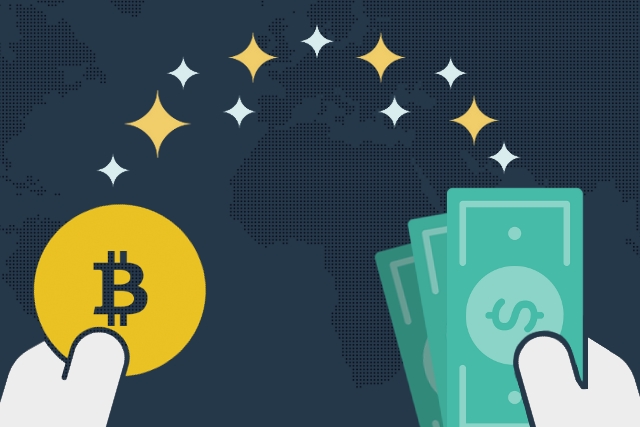 Below is a summary of some of each exchange's main positives and negatives. The central concept for creating the exchange was to allow investors to have access to trading less mainstream cryptocurrencies.
What is KuCoin?
Kucoin is a global cryptocurrency exchange for numerous cryptocurrencies and digital assets with a presence in over 207 countries. The exchange has registered over 11 million users worldwide since its release in September 2017.
What is Kraken?
Kraken is a digital asset and crypto exchange platform established in 2011, and the crypto trading platform has built trust among many users over the years. Kraken has a vast customer base of over five million users (read this – Kraken vs Coinbase vs Binance).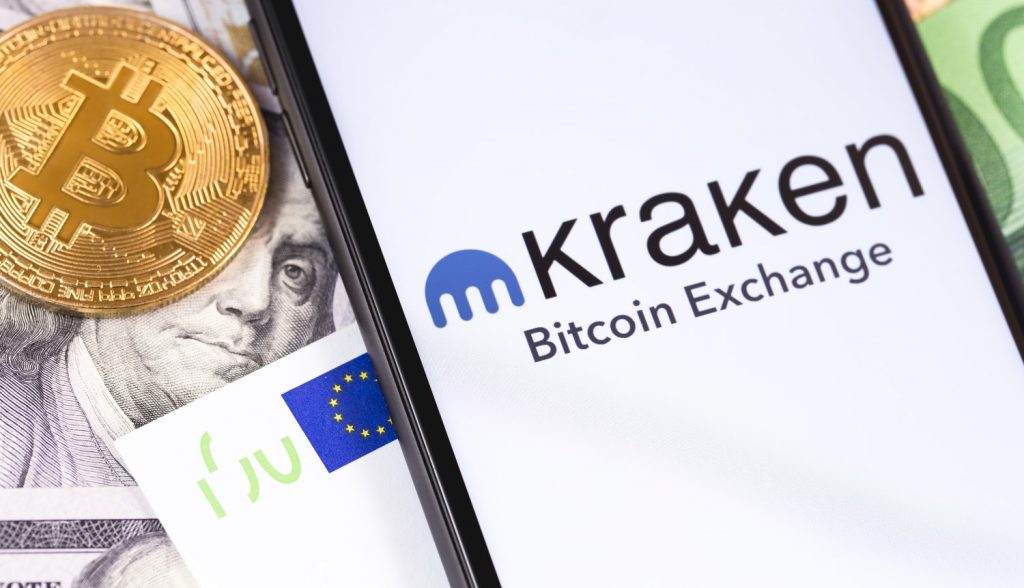 What is the Difference?
There are some noted differences between Kraken and KuCoin. Below is a summary of the main differences.
KuCoin
The exchange offers very low fees starting at 0.1%. Users can receive a further discount of up to 20% if they use KuCoin tokens (KCS). KCS is KuCoin's virtual token launched in 2017. This profit-sharing token allows online traders to draw more value from the KuCoin exchange platform.
The token runs on the Ethereum network as an ERC-20 token supported by most Ethereum wallets. You'll be unable to make withdrawals in fiat currencies.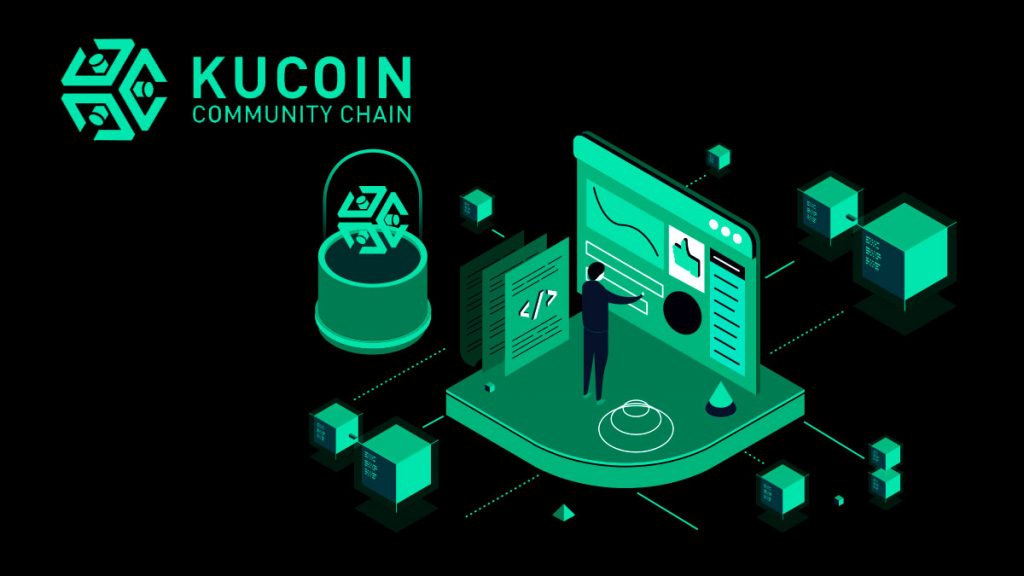 KuCoin has a mobile application available for iOS and Android devices with over 600 cryptocurrencies that are accepted by the exchange. The exchange includes other features such as trading bots, crypto lending, margin trading, and futures trading:
Crypto Trading Bot. A trading bot is a computer trading application or programme that'll trade your crypto-based on predefined conditions. Users can authorise the trading bot to sell or buy a digital asset or cryptocurrency if a specific price or indicator is reached.
Crypto Lending. Crypto lending is a decentralised finance that permits investors to lend their crypto to other investors. Decentralised lending and borrowing get interest payments in exchange. These are also known as Crypto Dividends.
Margin Lending. This type of lending allows traders to trade crypto with more money than they actually have. Traders exchange extra interest and fees to increase their gains significantly by using borrowed cash. Only professional traders can do this, as the losses that can be incurred can be very devastating.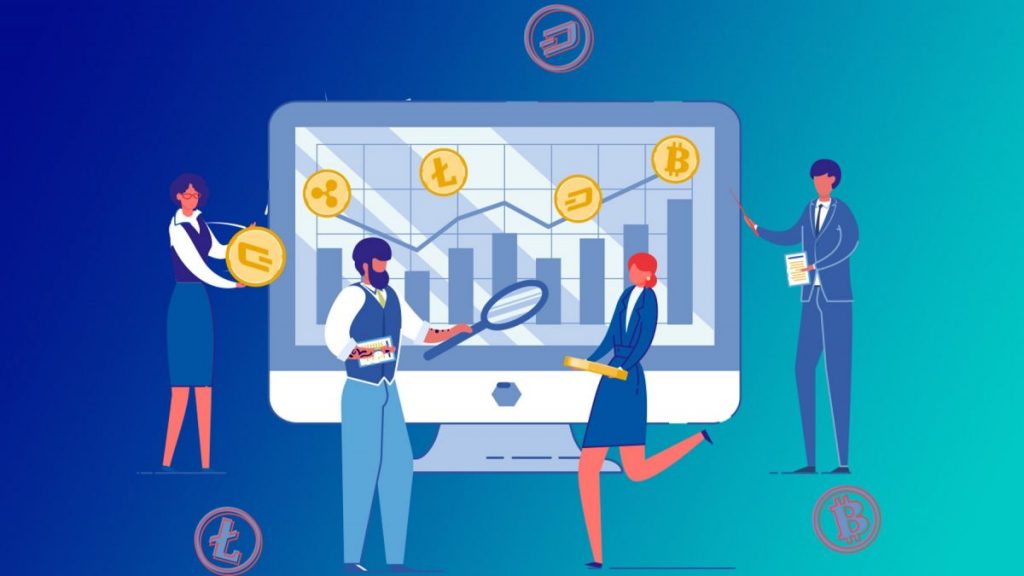 Futures Trading. Future trading is a form of crypto trading that allows traders to buy or sell digital assets or crypto at a future set price or date. Buyers are obliged to buy or sell the crypto or asset at the fixed price or date regardless of the expiry date or market price.
A negative aspect of KuCoin is that it does have buying fees when buying crypto with fiat currencies. When you buy crypto through this trading platform, you can expect to pay between 3% and 12%. You also won't be able to withdraw your crypto in any fiat currencies. Unfortunately, the trading platform doesn't offer its users any live chat support.
Kraken
The site offers its users an easy to understand user interface. The trader also features margin trading and futures trading. The Kraken lending rates depends on the demand of the crypto at the time of the transaction.
Kraken does accept fiat currencies, as well as over 120 cryptocurrencies. The exchange also offers its customers 24/7 live support.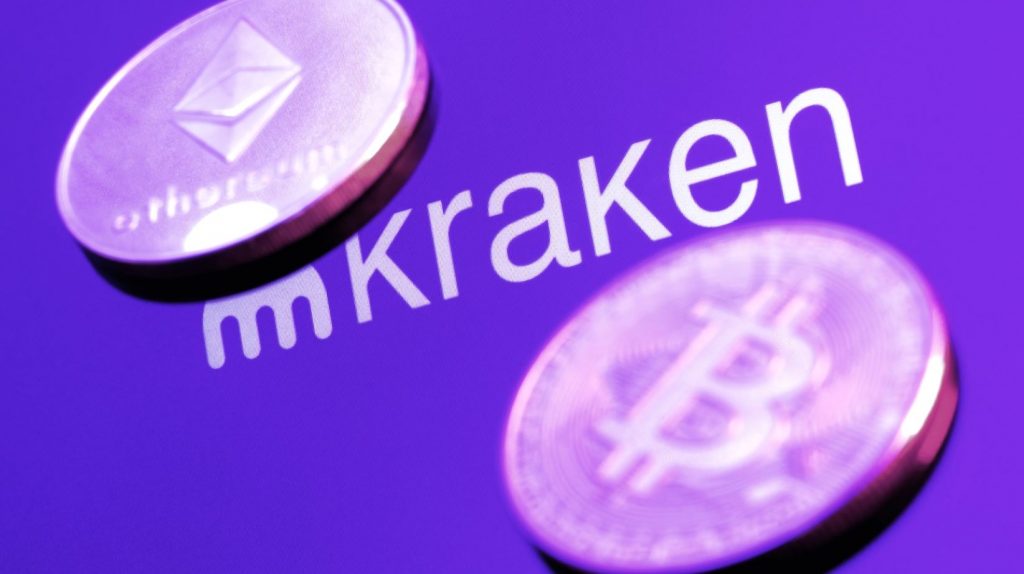 Additional features include Over-The-Counter (OTC) crypto trading. OTC trading is when private buying or selling deals are made between investors. These exchanges are made outside regular exchanges, and there are no public records. This type of trading gives investors added privacy.
The negatives of Kraken are that it also has high fees for buying crypto, and it accepts fewer cryptocurrencies than KuCoin.
Kraken vs Kucoin Features Comparison
KuCoin vs Kraken trading platforms have features that influence overall scores or rankings. For example, KuCoin has a higher value for money score than Kraken.
KuCoin has a more extensive customer base than Kraken, KuCoin accepts more cryptocurrencies than Kraken, and KuCoin has a lower percentage trading fee than Kraken. We have completed a detailed comparison of the Kraken vs KuCoin table to identify the key and most important differences.
| Features / Details | KuCoin | Kraken |
| --- | --- | --- |
| Established | 2017 | 2011 |
| Headquarters | Singapore & China | San Francisco, USA |
| Countries | Over 207 | Over 176 |
| Languages | 10 languages | 14 languages |
| Fiat Currencies Accepted | No fiat currencies | USD, EUR, GBP, JPY, CAD, CHF, AUD, and more |
| Cryptocurrencies Accepted | Over 600 | Over 110 |
| Bank Transfers (SEPA) | Yes | Yes |
| Bank Transfers (ACH) | No | Yes |
| FedWire | No | Yes |
| PayPal | Yes | Yes |
| Credit Cards | Yes | Yes |
| Debit Cards | Yes | Yes |
| Apple Pay | Yes | Yes |
| Skrill | Yes | No |
| SWIFT | No | Yes |
| Live Chat | No | Yes |
| Two Factor Authentication | Yes | Yes |
| Biometric Security | No | Yes |
| Mobile App | Android and iOS | Android and iOS |
| Analytical Tools | Yes | Yes |
| Buying Fees | FIAT - 3% to 13%. Crypto - 0% | Depending |
| Withdrawal Fees | 0.1% | Up to €60 |
| Trading Fees | 0.1% plus additional 20% using KCS coin | Up to 0.26% |
KuCoin Staking vs Kraken Staking
Crypto staking is when an investor locks up his digital tokens for a specific time. Locking up tokens contributes to the overall performance and safety of the chosen blockchain network. Investors receive interest on all tokens that they've locked up.
Tokens are committed to the blockchain to create more blockchain transactions. Staking aims to keep the blockchain to continue to evolve and to keep it alive.
It's important to note that you must always keep an eye on trends and numbers when you're staking your tokens. There are also different redemption rates for different cryptos.
ADA's redemption rate is just 24 hours, whereas other cryptos can have a redemption rate of 28 days. KuCoin is an excellent platform for staking in pools with other investors.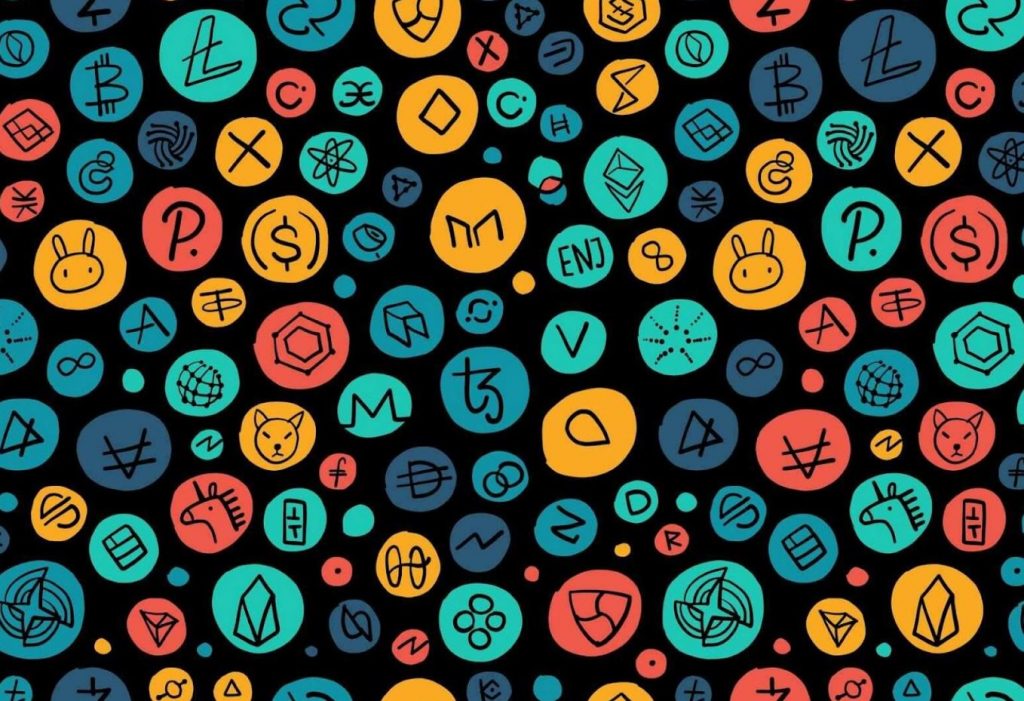 Your earning potential depends on the coin that you're staking. All coins have a unique Annual Percentage Rate (APR). You can earn this monetary reward by making your cryptocurrency tokens available for loans.
APRs take into consideration fees that borrowers must pay, including interest rates. For example, ADA has an APR of 4.48%, and Polkadot has an APR of 13.46%. Your earning potential on Polkadot is therefore much higher.
The KuCoin vs Kraken crypto exchange has a dedicated website for stakings. The Staking Pool is where you can stake your tokens and earn rewards. The exchange offers users limited subscriptions to an all-in-one staking destination where investors can earn a passive income. KuCoin charges 8% for crypto staking cryptocurrencies.
KuCoin accepts 15 cryptocurrencies which can be staked, namely Link, Atom, Luna, KSM, Matic, ANC, Vsys, Tomo, WAN, EOS, Hydra, TRX, ZIL, ADA, and OUSD.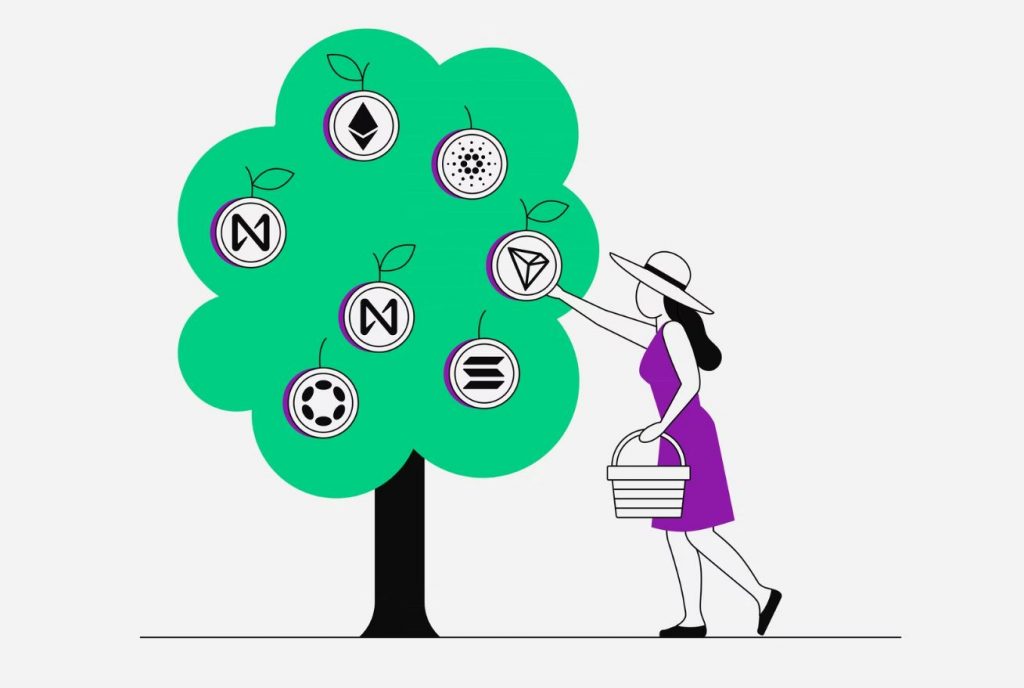 The Kraken staking rates and income you can make by staking accepted Kraken cryptos depend on the APR of the crypto and the demand for the cryptocurrency you're staking.
The Kraken crypto exchange trading platform Staking Pool supports eight digital assets, namely Ethereum, Solana, Tezos, Kava, Cosmos Hub, Flow, Polkadot, and Kusama. Kraken staking fees are zero.
You can also stake your tokens or remove them from the Staking Pool at any time. KuCoin vs Kraken also offers a soft staking option for investors. Soft staking rates Kraken are smaller and allows novice investors to stake their tokens without a locking period.
KuCoin and Kraken will manage your wallet and security when you soft stake your tokens. You can receive daily rewards through this method.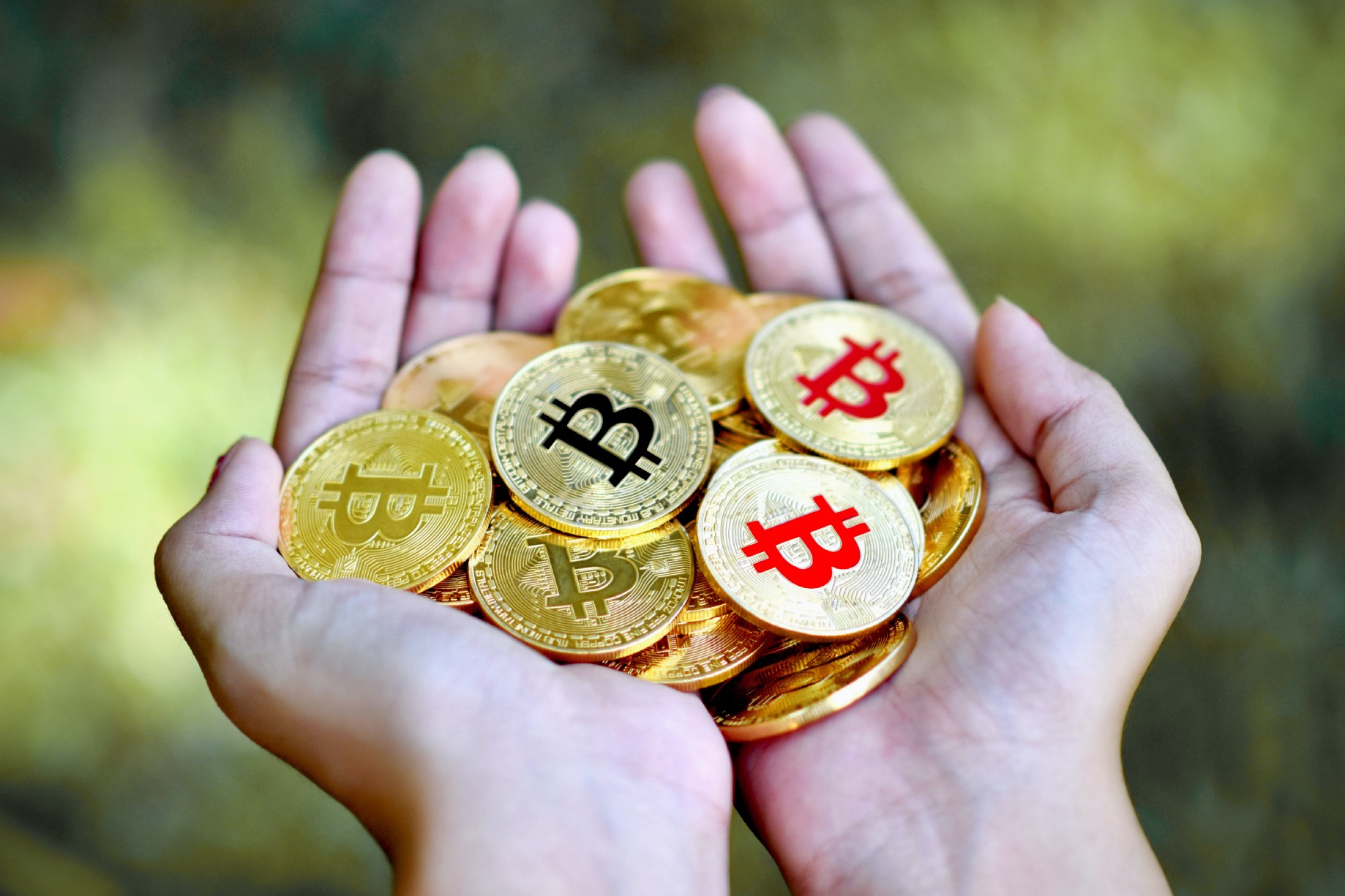 The Kraken stake rates remains zero for soft staking, and the Kraken interest rate is dependent on the crypto you're staking. You can earn a passive income of up to 26% Kraken ADA staking rate per year.
Available Coins
Kraken accepts over 110 cryptocurrencies. Cryptocurrencies by networks include, but aren't limited. KuCoin accepts over 600 cryptocurrencies. The largest cryptocurrencies by market capitalisation are:
| Networks | Name | Code |
| --- | --- | --- |
| Bitcoin (BTC) | Bitcoin, Bitcoin Cash, Tether, Wrapped Bitcoin | BTC, BCH, USDT, WBTC |
| Blockchain | Ethereum | ETH |
| Lightning | Litecoin, Dogecoin | LTC, DOGE |
| Binance Chain | Binance Coin | BNB |
| Decentralised Oracle | Chainlink | LINK |
| Ethereum | Ethereum, Polygon, USD Coin, Ethereum Classic, Uniswap | ETH, MATIC, USDC, ETC, UNI |
| Cardano Blockchain | Cardano | ADA |
| Ethereum (ERC-20) | Theta | THETA |
| Ripple | Ripple | XRP |
| Stellar | Stellar | XLM |
| Internet Computer Blockchain | Internet Computer | ICP |
| libp2p | Polkadot | DOT |
| Filecoin Blockchain | Filecoin | FIL |
Authentication Comparison
KuCoin vs Kraken uses Google's 2FA authentication to access your trading account. You need to log into your account, click on Settings, and go to Google two-step verification to get the QR code.
You must also download the authenticator app on your phone and then open the authenticator app to scan the QR code or input your email address and the key which appears on the KuCoin website.
When you're syncing your account with the authentication app, you'll see a display indicating Kraken.com or KuCoin.com Sign-in, Funding, Trading, or API (username) by default.
Login and enter the authentication code. Save the key somewhere save so that you'll be able to log into your account if your mobile phone should encounter problems.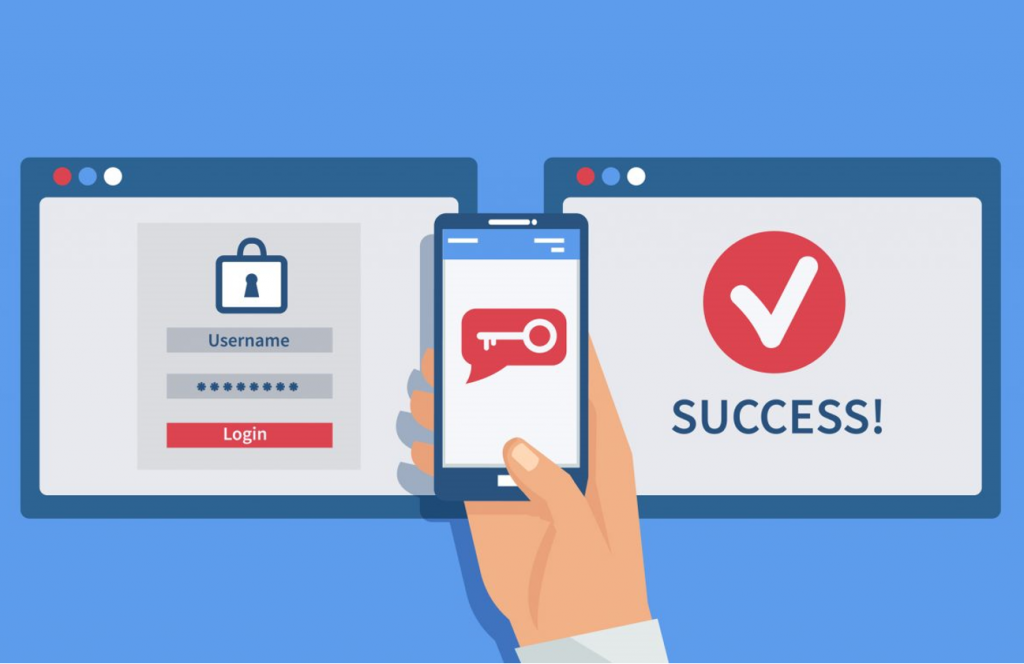 Verification codes are valid for only 30 seconds, and make sure that your mobile phone's time corresponds to the time of the KuCoin or Kraken server. Verify the time of the server by checking the webpage.
You can unbind the two-step verification from your Kraken KuCoin account. It's important to consider that if you do this, the exchange will not be held responsible for any breaches of your exchange account. You can do this yourself by clicking on Setting and then Google two-step.
Click on the unbind Google two-step verification and enter the verification code from your authentication app to unbind 2FA authentication. You may also contact Kraken or KuCoin support to assist you in completing this.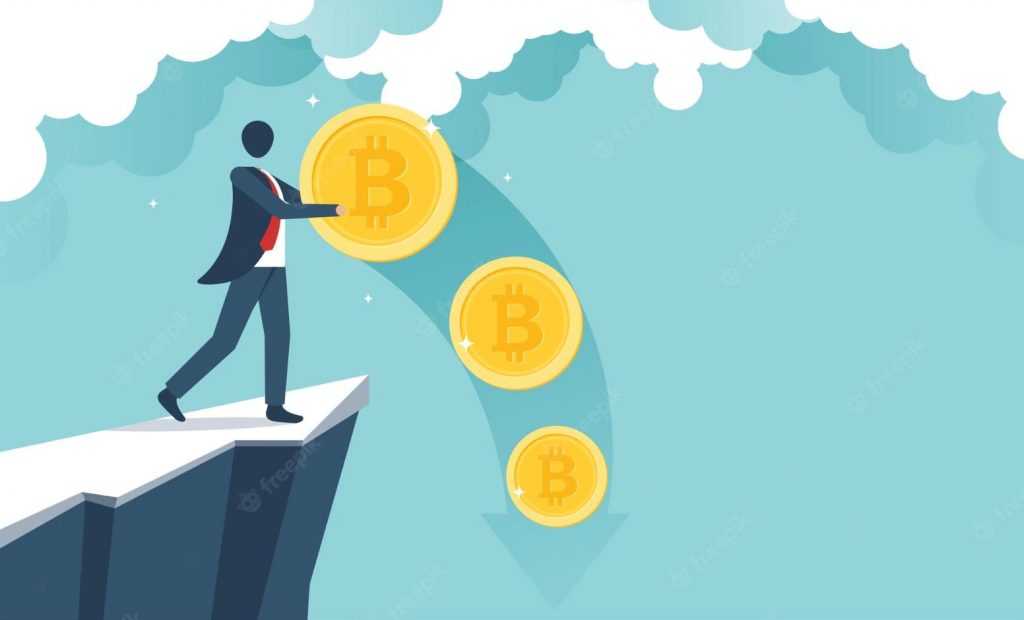 Kraken vs KuCoin Fees Comparison
Kraken to KuCoin fees have different charges that pertain to trading on their platforms. Read below to see which exchange suits your cryptocurrency exchange habits and pocket best.
Kraken Fees
Deposits
Depositing money into your Kraken account will have associated fees. The amount you'll be charged depends on the currency and method you use:
Using SEPA (Fidor, ClearJunction, and Bank Frick) and depositing a minimum of 1€ is free.
Using SWIFT (Bank Frick) and depositing a minimum of €4, you'll pay €3 in fees.
Using SWIFT (Fidor) and depositing a minimum of €50 is free.
Using SWIFT (Etana Custody) and depositing a minimum of €150 is free.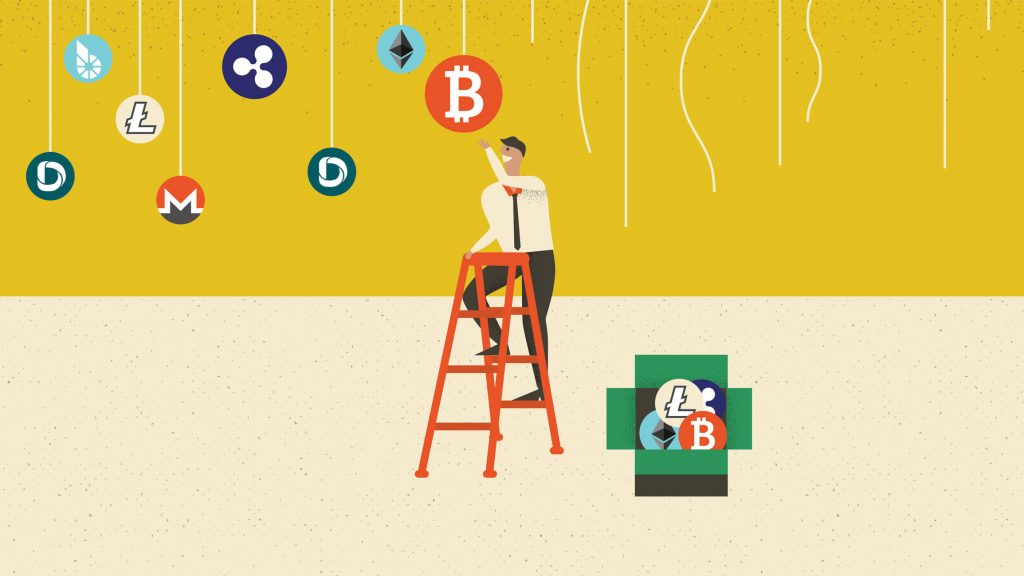 Trading
Using the exchange trader's instant sell and buy feature will incur 1.5% fees on each transaction completed.
Withdrawals
There are associated fees when making withdrawals. Kraken withdrawal fees are determined based on the withdrawal method and amounts withdrawn:
Using SEPA (Fidor) and withdrawing a minimum of €5, you'll pay €0.09 in fees.
Using SEPA (Bank Frick) and withdrawing a minimum of €2, you'll pay €1 in fees.
Using SEPA and Instant SEPA (ClearJunction) and making a withdrawal of at least €3, you'll pay €0.9 in fees.
Using SWIFT (Bank Frick) and taking out a minimum of €100, you'll pay €5 in fees.
Using SWIFT (Etena Custody) and withdrawing €150, you'll pay €35 in fees.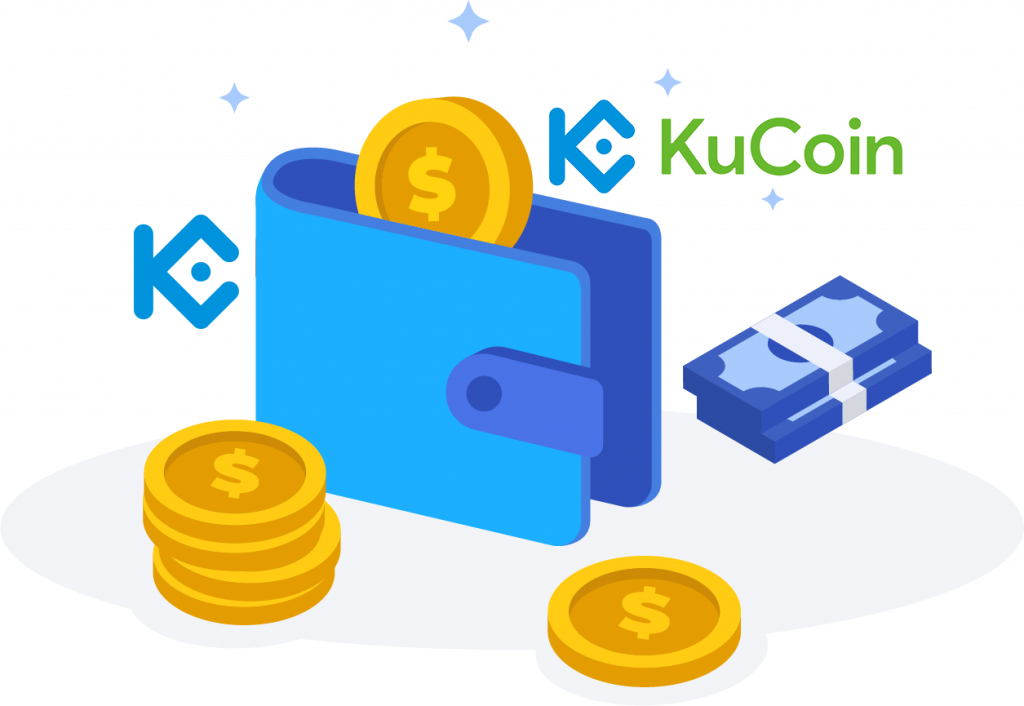 KuCoin Fees
Deposits
When using KuCoin vs Kraken, you don't need to pre-fund your trading account, and you pay the price of the crypto you're purchasing at the time of buying it. Fees vary between 3% to 13% depending on your purchase method.
For example, completing a purchase using SEPA will pay 3.1%, which gives you €96.93 on every €100 purchased.
Higher fees are incurred for purchases made using Apple Pay and Simplex, where you'll be charged up to 12.3%. KuCoin doesn't charge for crypto deposits. You'll be able to make a Kraken to KuCoin transfer without incurring any fees.
Trading
The trading exchange platform has very low trading fees starting at 0.1%. You can get an additional 20% discount if you use KCS (KuCoin tokens) coins.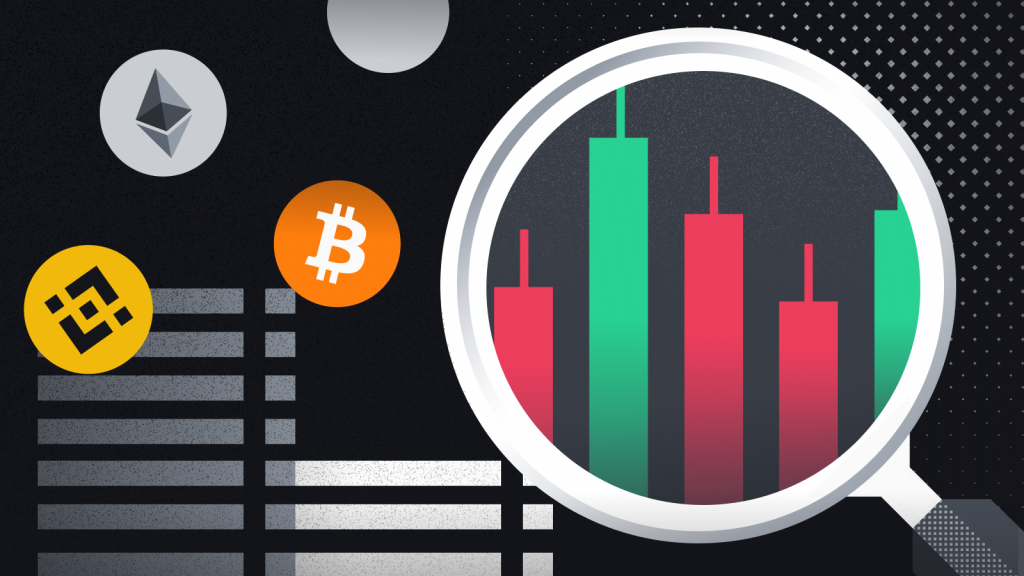 The trade fee you'll pay will then only be 0.08%. Trading in large volumes or having many KCSs will reduce fees even further.
For instance, having over 50 KCS coins reduces your fees to 0.072% (maker) and 0.08% (taker). More than 50,000 KCS coins reduce your fees to 0% (maker) and 0.048% (taker). If you have a whopping 150,000 KCS coins, you pay no fees at -0.005% (maker) and 0.02% (taker)
Withdrawals
The most significant criticism of this exchange is that it doesn't allow users to make fiat withdrawals. Withdrawals can only be made in cryptocurrencies. Each coin has a flat rate withdrawal fee.
Conclusion
In summary of KuCoin Kraken, let's look at the main features of each cryptocurrency exchange. Each exchange has its pros and cons, which you can weigh up to decide which will be a better choice for you.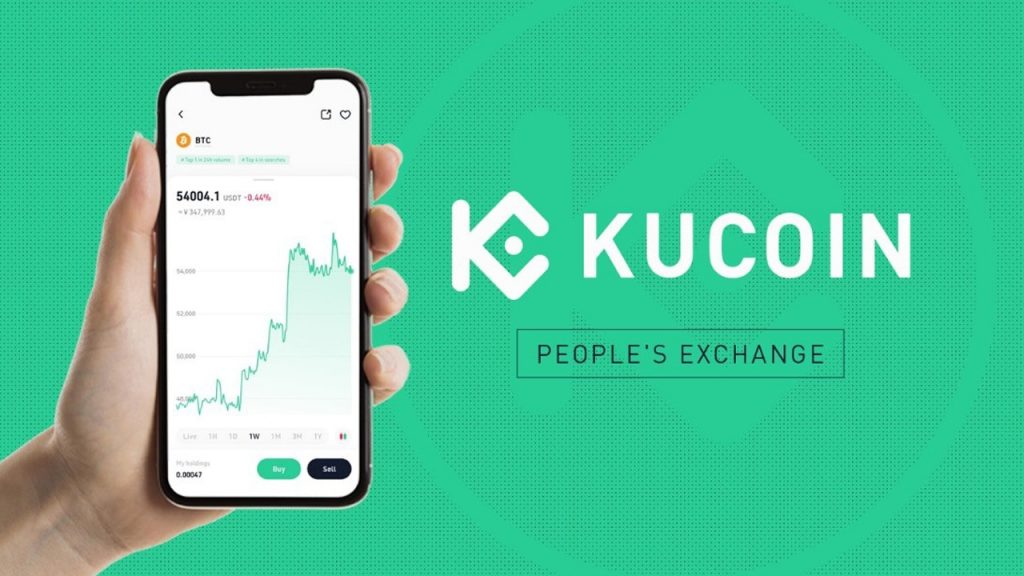 When is Kucoin a Better Choice
Professional and experienced crypto traders can get the most advantage out of this cryptocurrency exchange platform. KuCoin vs Kraken offers many advanced features, an extensive range of coins, no monthly fees, and the lowest fees.
It's free to deposit crypto into your trading account. If you want to deposit in fiat currency, you'll be charged fees based on which third-party app you use and how you transfer your funds.
The exchange adds liquidity to the crypto trading market with such a large customer base. You'll be more likely to make a wide variety of crypto trades due to many investors using the exchange platform.
The platform also allows users to join a community of investors where you'll be more comfortable dealing with traders that speak your language.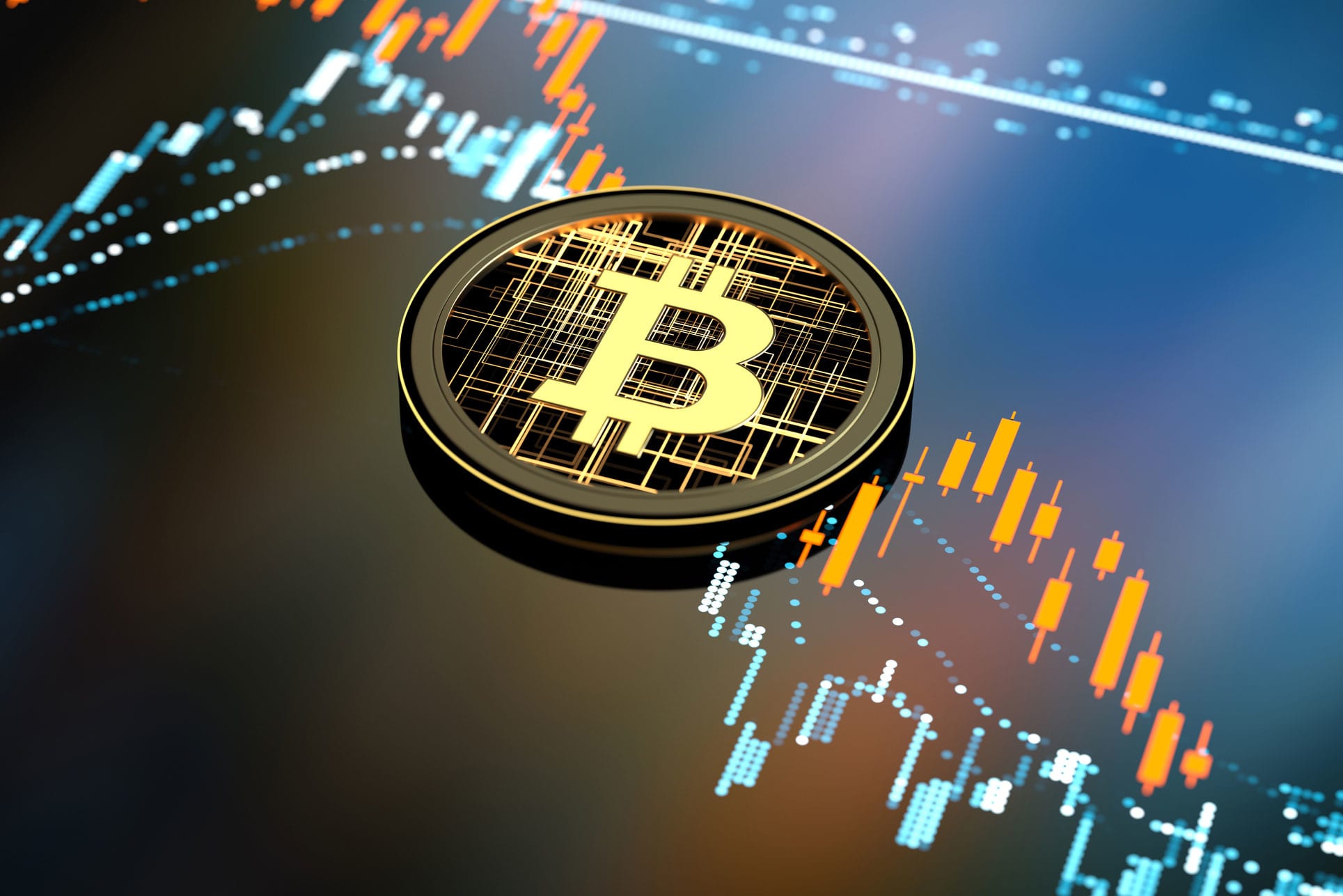 Branching out to less popular crypto coins is possible on KuCoin. If you want a broader selection of coins to trade and have your day trading the popular coins, then KuCoin will be the right choice.
The exchange also has a Spotlight feature that promotes newly released cryptocurrencies on the market, and you'll be able to get in early. Just be aware that less popular coins carry more risk!
You can also earn interest on your crypto investments when using KuCoin. Staking coins through Pool-X, a company that KuCoin backs, can prove very lucrative as you'll be able to loan out crypto and get paid interest on your crypto.
Borrowing crypto out to other investors pays more dividends than you'll get at a bank. According to KuCoin, you can earn between 8% and 12% depending on the crypto coin's demand and value. There's additional risk to this method, so be sure that you're familiar with all the protocols involving this investing method.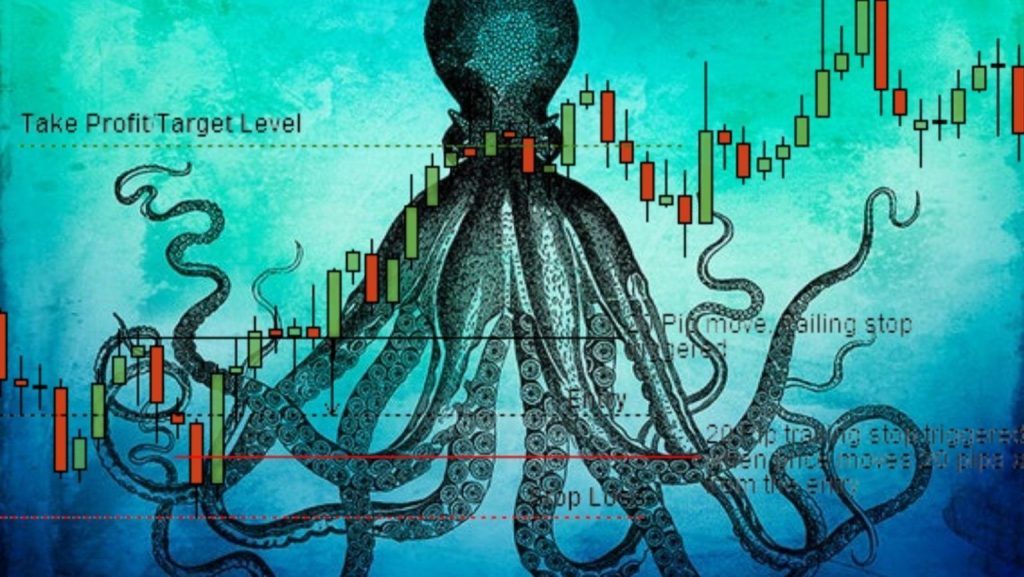 When is Kraken a Better Choice
Kraken offers users an easy to understand trading platform. If you're new to trading cryptocurrencies, then Kraken will be a better choice. With Kraken, you can learn the ins and outs of crypto investing, learn the jargon, and develop a solid crypto investment strategy.
The KuCoin vs Kraken fees exchange also accepts fiat currencies that don't have very high costs associated with depositing, trading, and withdrawing, so you can start small without losing your life savings.
A limited but decent list of cryptocurrencies on Kraken won't be too confusing. You'll be able to trade the most used cryptos and see how they perform. It can become very daunting if you're presented with too many cryptocurrencies and statistics when you don't have the necessary experience or knowledge.
It's best to start your crypto investing career off with a platform that doesn't present too many bells and whistles that'll distract you.