Kraken vs Coinbase vs Binance Comparison
The demand for secure and credible crypto exchanges increases as cryptocurrency continues to advance in major parts of the globe. With an ever-growing list, there are many crypto exchanges available for investors to choose from (read this – Kucoin vs Binance).
When faced with the vast amount of options, how does one know which is the right exchange to trade with?
People are asking these questions
⭐ Kraken, Coinbase and Binance - which has the best trading volume?
Binance has the best trading volume, as the platform offers more than 500 coins to trade with.
⭐ Where is the best to stake crypto - Binance, Coinbase or Kraken?
Binance or Kraken are the best exchanges to stake crypto with. Binance has no fees for staking, and Kraken offers great rewards from staking pools.
⭐ Which exchange has the most coins available to trade?
Binance has the most coins available to trade.
⭐ Coinbase fees vs Kraken vs Binance - which are the lowest?
Binance has the lowest trading fees, charging 0.02-0.10% per trade.
⭐ Which exchange has the most users?
Binance is the exchange with the most users.
⭐ Is Binance Smart Chain available on Kraken and Coinbase?
❌ No, Binance Smart Chain is not available on Kraken or Coinbase.
⭐ Does Kraken have a crypto card?
❌ No, Kraken does not yet offer a crypto card.
⭐ Binance vs Kraken vs Coinbase - which is the best?
It depends on what a user is looking for in a crypto exchange. Binance and Kraken are good for advanced traders and lower fees. Coinbase is good for beginner traders.
The SmartCryptoStaking team works toward researching and evaluating the top cryptocurrencies and exchanges to inform new or experienced buyers and help them choose their best options.
This article will provide an in-depth review of three well-known crypto exchanges – Kraken vs Coinbase vs Binance.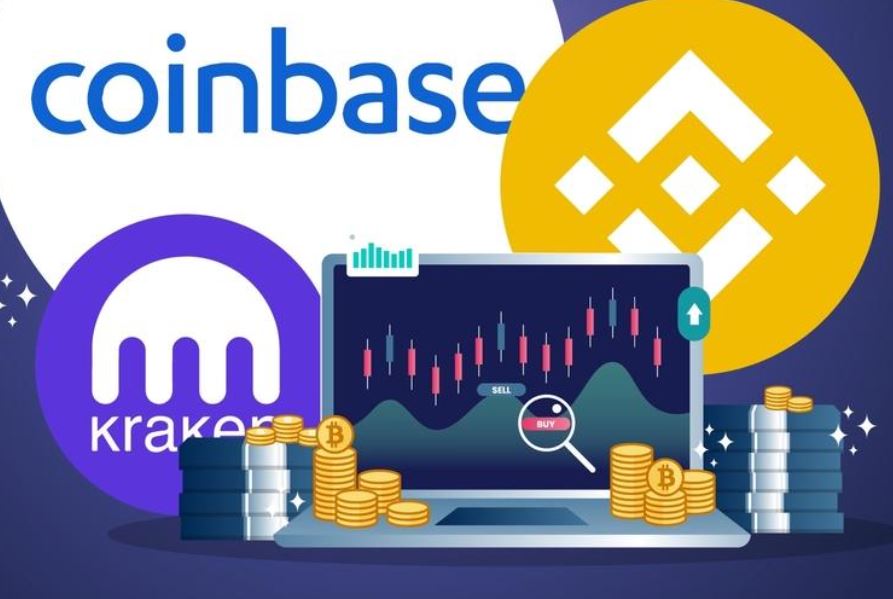 We'll compare these three exchanges in terms of features, fees, volume, coin availability, and more. We'll also offer insight into the role of the newly popular NFT platform and how these crypto exchanges are engaging with it.
By the end of the review, we hope you'll come to an informed decision on which of these three crypto exchanges is the best for you for your own crypto journey.
Kraken vs Coinbase vs Binance – How Do They Compare?
A crypto investor needs to know what they're looking for when choosing an exchange, whether they're new to the world of crypto or have been investing since the inception of Bitcoin. When comparing Kraken vs Binance vs Coinbase, all three will have similarities, differences, and their own strong points that will appeal to buyers based on what they need.
Investors with basic trading knowledge and experience will do well working with Kraken or Binance, whereas Coinbase Pro or Coinbase have some valuable funding options and a great platform for new investors (read this – Coinbase vs Pro).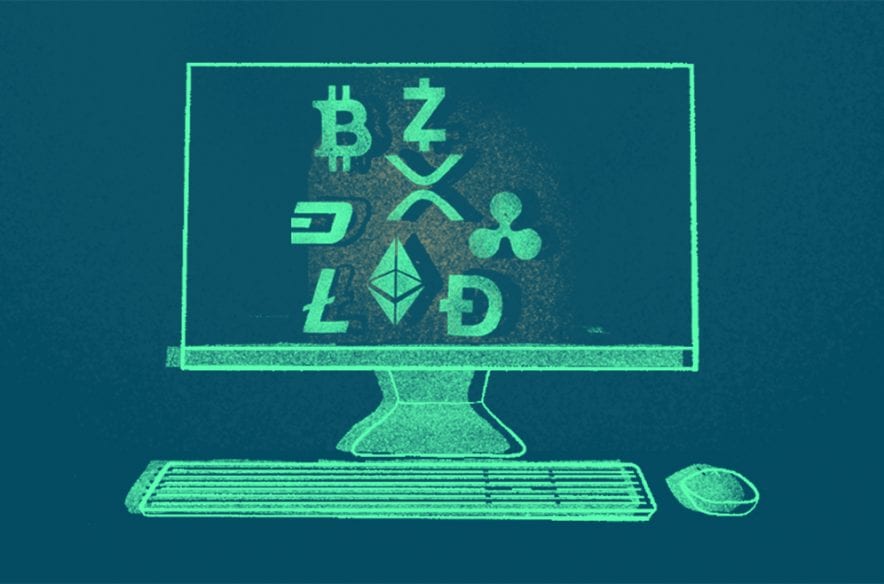 Introduction to the Most Popular Crypto Exchanges
A crypto exchange is an online platform that supports the buying and selling of cryptocurrency. Crypto exchanges are used for trading one crypto for another as well as the purchase of crypto with fiat currency.
Crypto exchanges continue to grow and develop as the world of crypto does. Some of the most popular crypto exchanges currently in operation are Kraken Binance Coinbase, Binance US, Crypto.com, and Gemini.
These exchanges are popular with investors largely due to their credibility and what they each offer to users at various stages of their crypto journey.
Binance is arguably the best exchange overall, but Coinbase has shown to be a great exchange for new investors. When looking at Binance vs Kraken vs Coinbase, comparing features is a good place to start.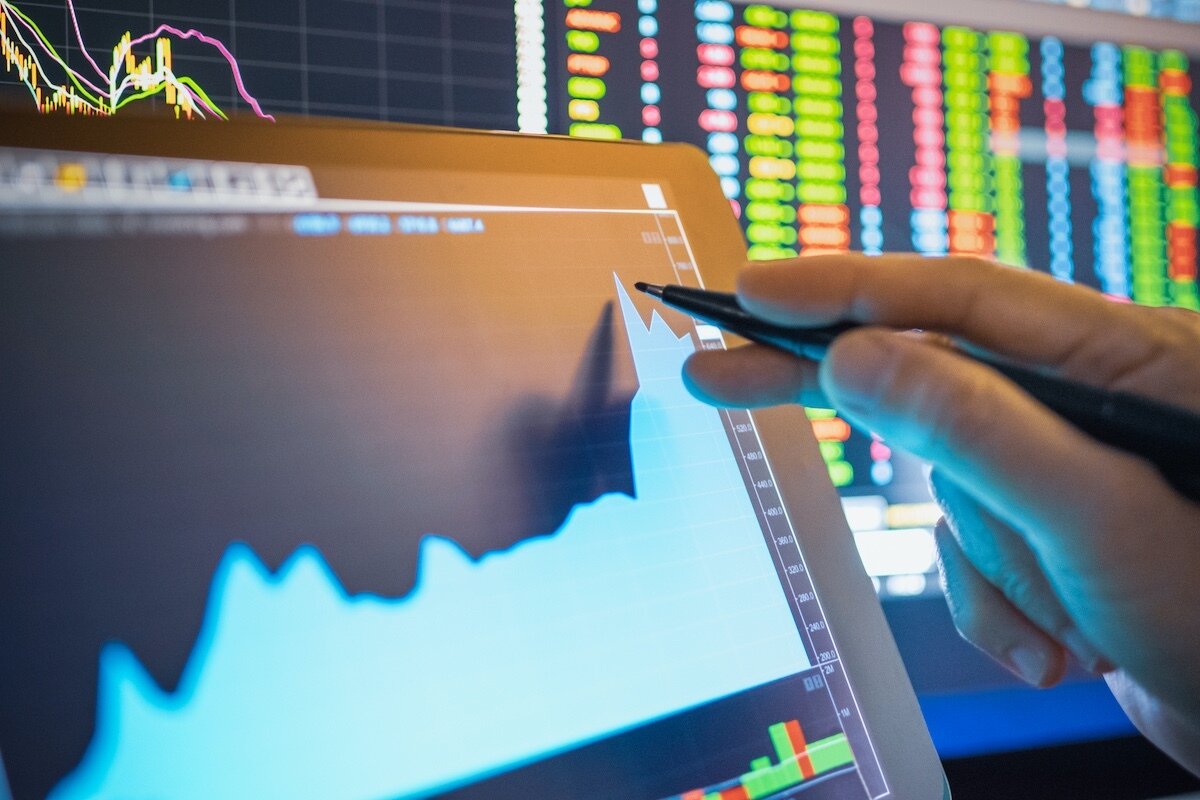 Binance vs Coinbase vs Kraken – Feature Comparison
A good crypto exchange will offer features that benefit both experienced investors and new traders. When choosing the best crypto exchange, it's important to look at the features provided by all options and compare based on what a potential investor wants. Researching Kraken vs Coinbase vs Binance will help you make an informed decision.
Binance Features
Binance will be the best option for users with trading knowledge and experience. This exchange offers advanced trading features that give investors the opportunity to make market orders and stake crypto, among others.
However, margin trading is not available for Binance users in the US. Binance is not a US-based exchange, so a citizen of the United States won't receive many of the features that international investors will with this exchange. Binance has a vast trading volume and very low fees.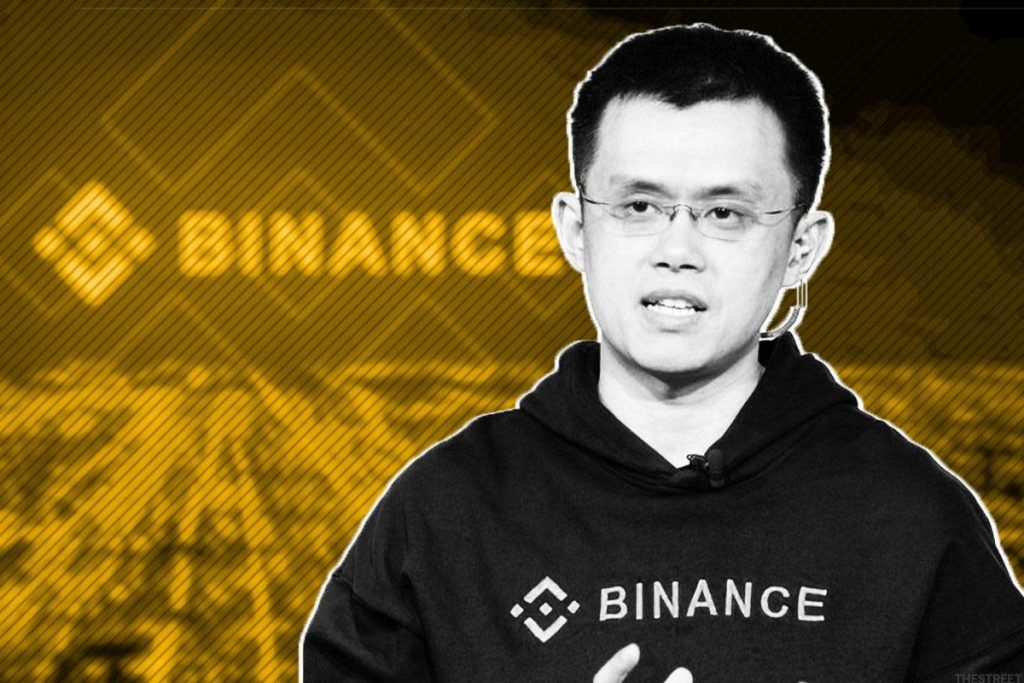 Coinbase Features
Coinbase supports trading in more than 100 countries and offers customer support day and night. It's easy to use for beginners and provides a special feature of a 'hot wallet' that investors can use to deposit, store, and withdraw their currency.
What's more, one doesn't need to be a Coinbase user to access the wallet, which means this is a great feature for traders who make transfers between cryptocurrencies and fiat currencies.
Kraken Features
Kraken is available across the globe and is the best choice for US investors who don't mind the higher fees. Its customer service is excellent and its security measures strong.
Kraken offers margin trading and a feature called Cryptowatch, which generates and analyzes data from more than 2,000 crypto markets worldwide. This feature allows traders to track price movements and market trends. It also offers a digital wallet for the storage of coins between transactions.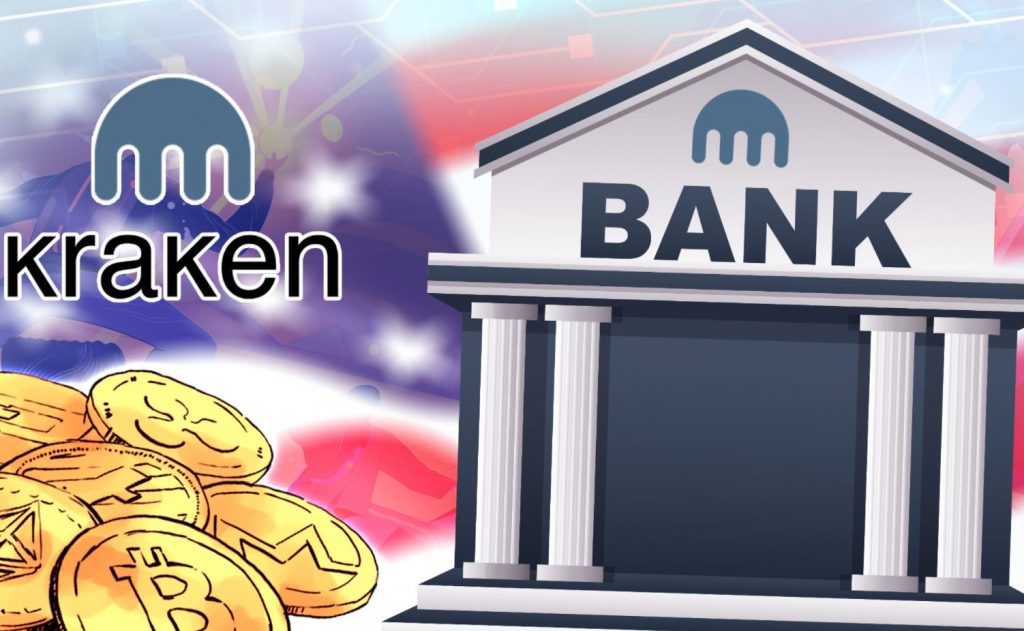 Crypto Staking in Coinbase, Kraken and Binance
Crypto staking is a method used for verifying cryptocurrency transitions. Holdings are staked and supported on a blockchain network that confirms their transactions. During this process, traders can generate income on their holdings. Not every cryptocurrency allows staking.
Traders who wish to enter staking pools can do so through Kraken Coinbase Binance. Binance charges no fees for staking. Kraken is the best choice for crypto staking among traders who want the best rewards from their staking pool.
This exchange also offers staking on more coins than Coinbase and has a reliable payout rate for its cryptocurrencies.
Binance Card vs Coinbase Card vs Kraken Card – Which One to Choose?
When choosing a card for one of these exchanges, the options come down to Binance or Coinbase since Kraken does not yet offer a card. A Binance card is a good choice for its 8% cashback, no fee charge, and ability to convert crypto when desired. It supports 30 cryptocurrencies.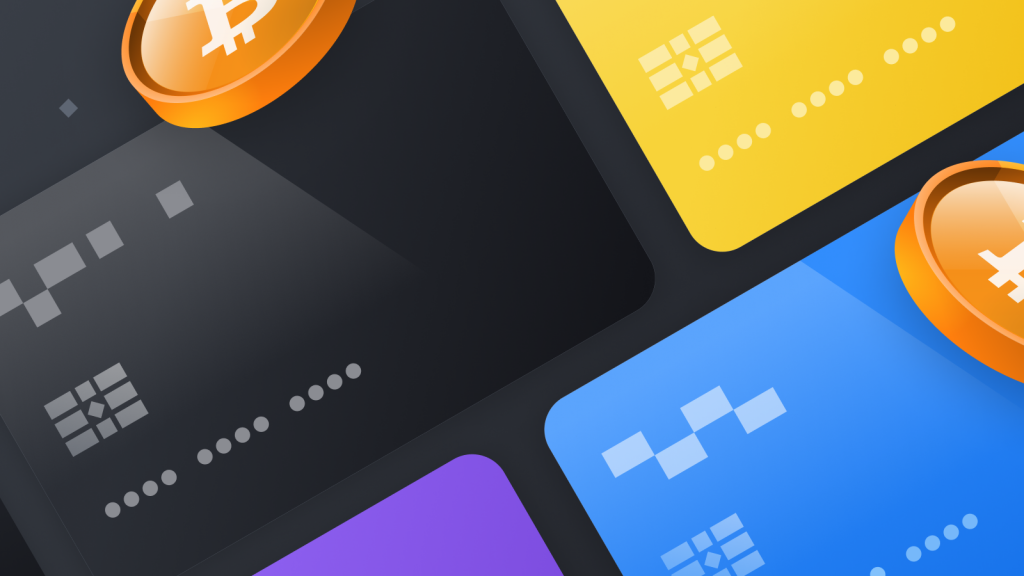 The downside of the Binance card is that it's currently only available in Europe, and to receive cashback, users must have 600 Binance coins in their card balance.
Coinbase seems to be the best choice when it comes to cards. A Coinbase card is valid anywhere that supports Visa transactions. It holds 9 cryptocurrencies – including Bitcoin, Litecoin, and Ethereum.
The card converts the user's chosen cryptocurrency in their Coinbase wallet as needed, so a fiat currency balance isn't necessary to keep in the account.
A range of security and additional features come with the card, such as two-factor identification, spending tracking, and instant card freeze – as well as their mobile wallet app.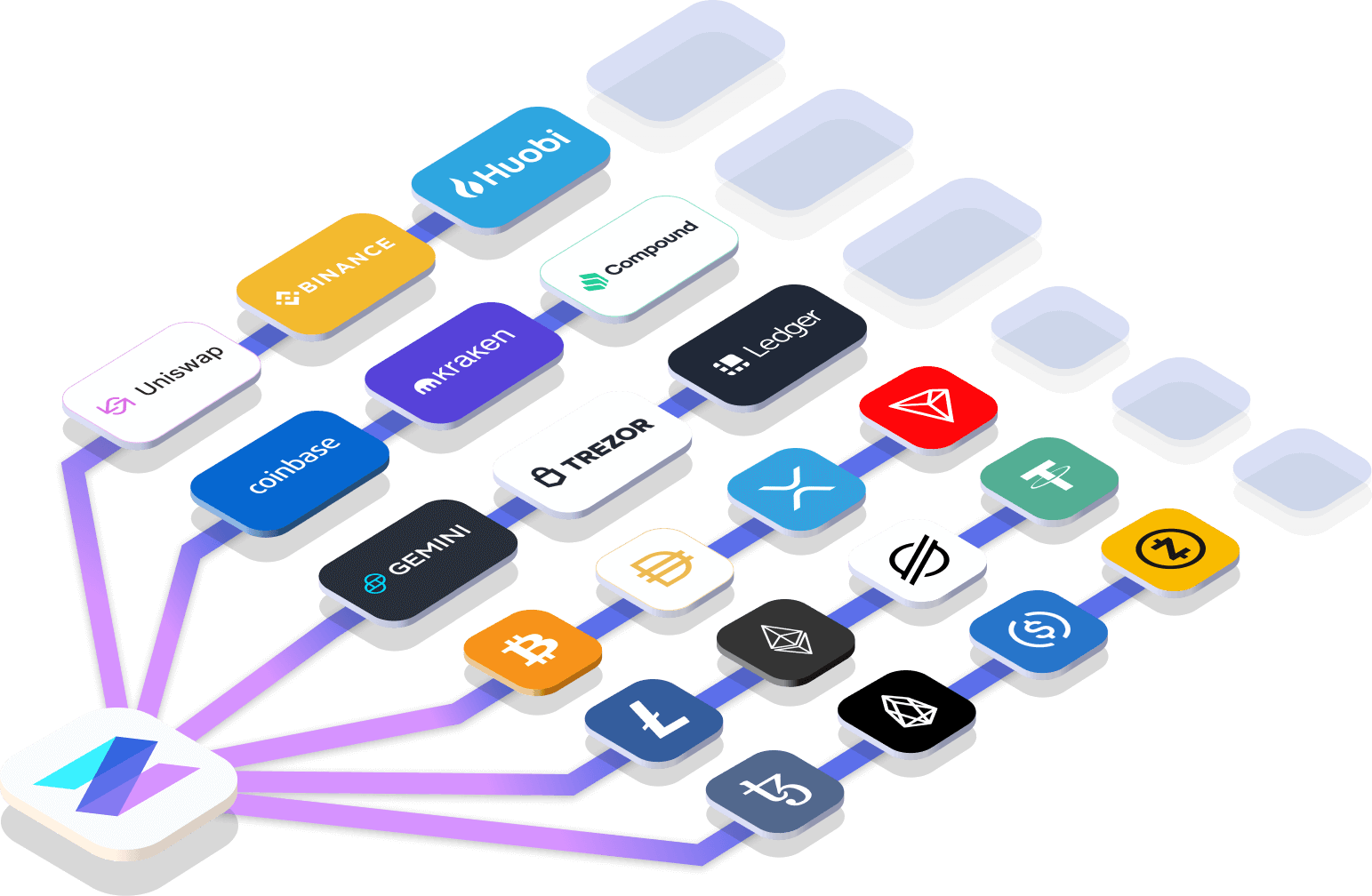 The only catch with using this card is that the cardholder needs to have a Coinbase account. Other than that, Coinbase is the clear winner on which card offers the most to potential users.
Mobile App Comparison
Mobile app comparison for Kraken vs Coinbase vs Binance shows that each has strengths to offer. All three are available on both iOS and Android devices. Binance has an app for its main platform and another one for US residents trading with Binance US.
Traders familiar with the world of crypto and crypto exchanges will have an easier time navigating the app. There have been reports of glitches when logging in for some users.
Kraken also has two mobile apps – Kraken and Kraken Pro (which has more advanced features and is useful for experienced traders). Both the apps have high ratings by users and offer similar features to Kraken's website.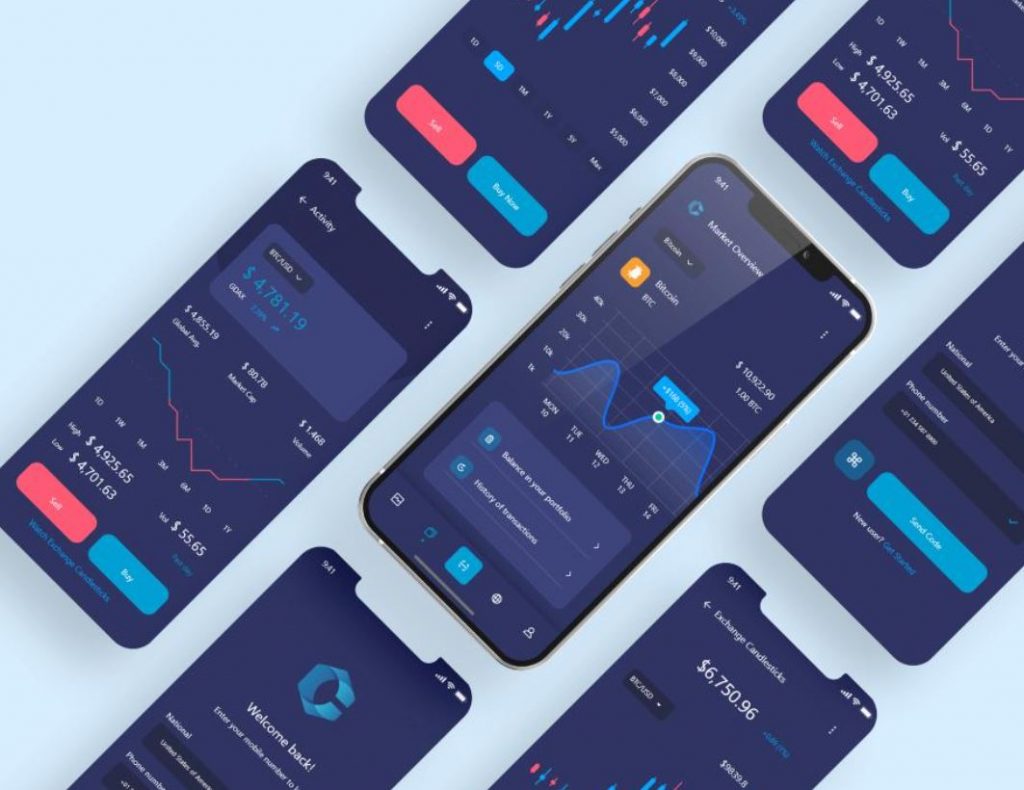 Kraken's strongest point with their mobile app is their frequent responses to reviews and suggestions to improve their design and best suit the needs of their customers.
The Coinbase app is also well-rated by both iOS and Android users. It's very similar in functionality to their website. If pressed to choose which exchange offers the best experience on mobile apps with Kraken vs Coinbase vs Binance, it's Kraken.
Leverage Trading Comparison
Leverage trading, also known as margin trading, is when a trader borrows capital to buy cryptocurrency, with repayment of the borrowed amount and interest guaranteed. Comparing Kraken vs Coinbase vs Binance in terms of leverage trading is ultimately a toss-up between Binance and Kraken.
Coinbase offered margin trading in 2020, with limited availability and 3x leverage, but had to close it down after changes in their regulatory environment, as stated on their website.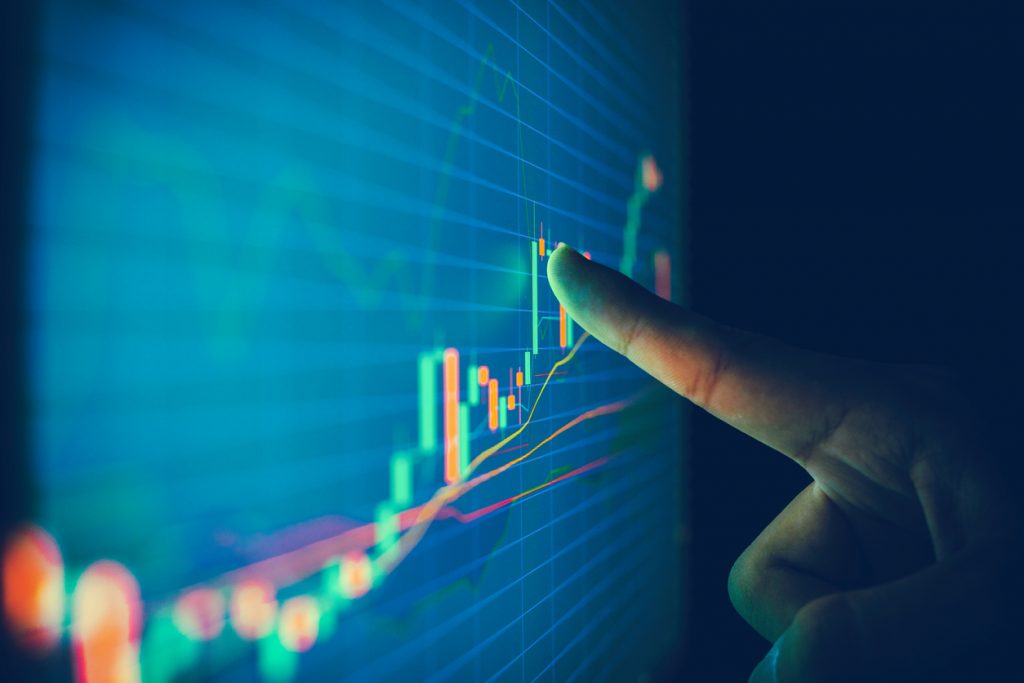 Binance offers many advanced trading features, including margin trading with leverage of up to 10x. This exchange provides extensive guidance on navigating margin trading on its website and mobile app. There is no margin trading available for US users on Binance.
Kraken offers margin trading with up to 5x leverage and a pro trading interface that allows users to manage their positions easily. Their rollover fees do not exceed 0.02% in four hours.
The best choice for leverage trading between Coinbase vs Binance vs Kraken is arguably Binance since it offers higher leverage and a world of information to users wishing to trade this way.
Crypto Loan Comparison
Traders can make use of crypto loans on all three of these exchanges. Coinbase allows users to borrow as much as 40% of the value of Bitcoin in their account and gives access to that borrowed amount through the user's bank account or PayPal.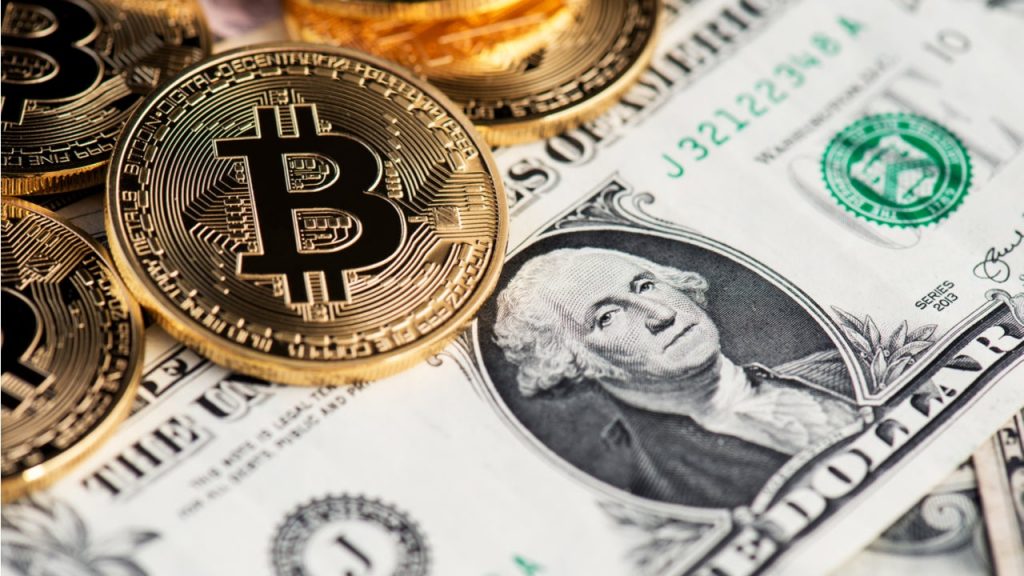 There are no fees for crypto loans on Coinbase. Users need to make payments each month for the interest due (with a minimum of $10) and have the option to pay off the balance when they're able to.
Binance loans are open to registered users of Binance, and it supports several cryptocurrencies (including BUSD and USDT). Users can borrow up to 65% of their crypto value, and they have the option to repay it over a minimum of seven days and a maximum of 180 days.
Interest is determined by when the loan was made, and it gets calculated hourly. Binance also offers Loans Staking, which can decrease a part of a customer's loan interest. Traders can use their loan value for any sort of transaction and can withdraw it from the exchange.
Kraken offers a lending system known as Aave, which allows traders to borrow, lend, and earn interest with their crypto coins. Aave is a decentralized software that runs on the Ethereum blockchain, managing crypto assets by a network of computers.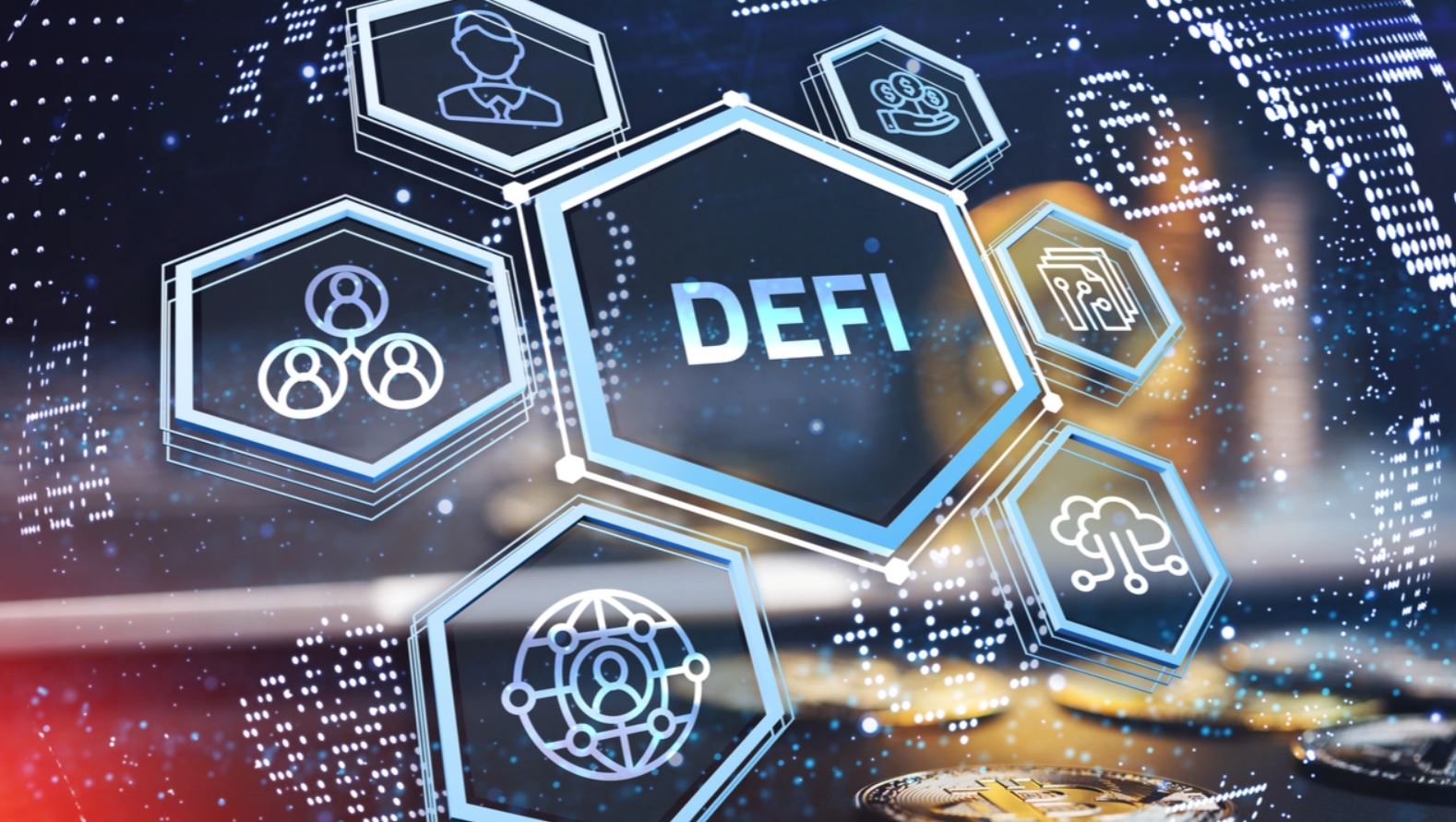 This software generates lending pools that support the lending and borrowing of 17 cryptocurrencies, including ETH and BAT. Traders need to post their collateral before they take a loan, and they are able to borrow up to the amount of collateral posted.
All three exchanges have a lot to offer for those wishing to take crypto loans, and the best one for taking loans depends on what a user is looking for. Learning more about Kraken vs Coinbase vs Binance and what they each offer can help any user make an informed decision.
Coinbase vs Kraken vs Binance – Coins and Volume
Each of these crypto exchanges offers a good set of crypto coins, but Binance far outweighs the other two with its extensive volume. Kraken supports 90+ cryptocurrencies, Coinbase supports 120+, and Binance supports a whopping 500+ (for international traders).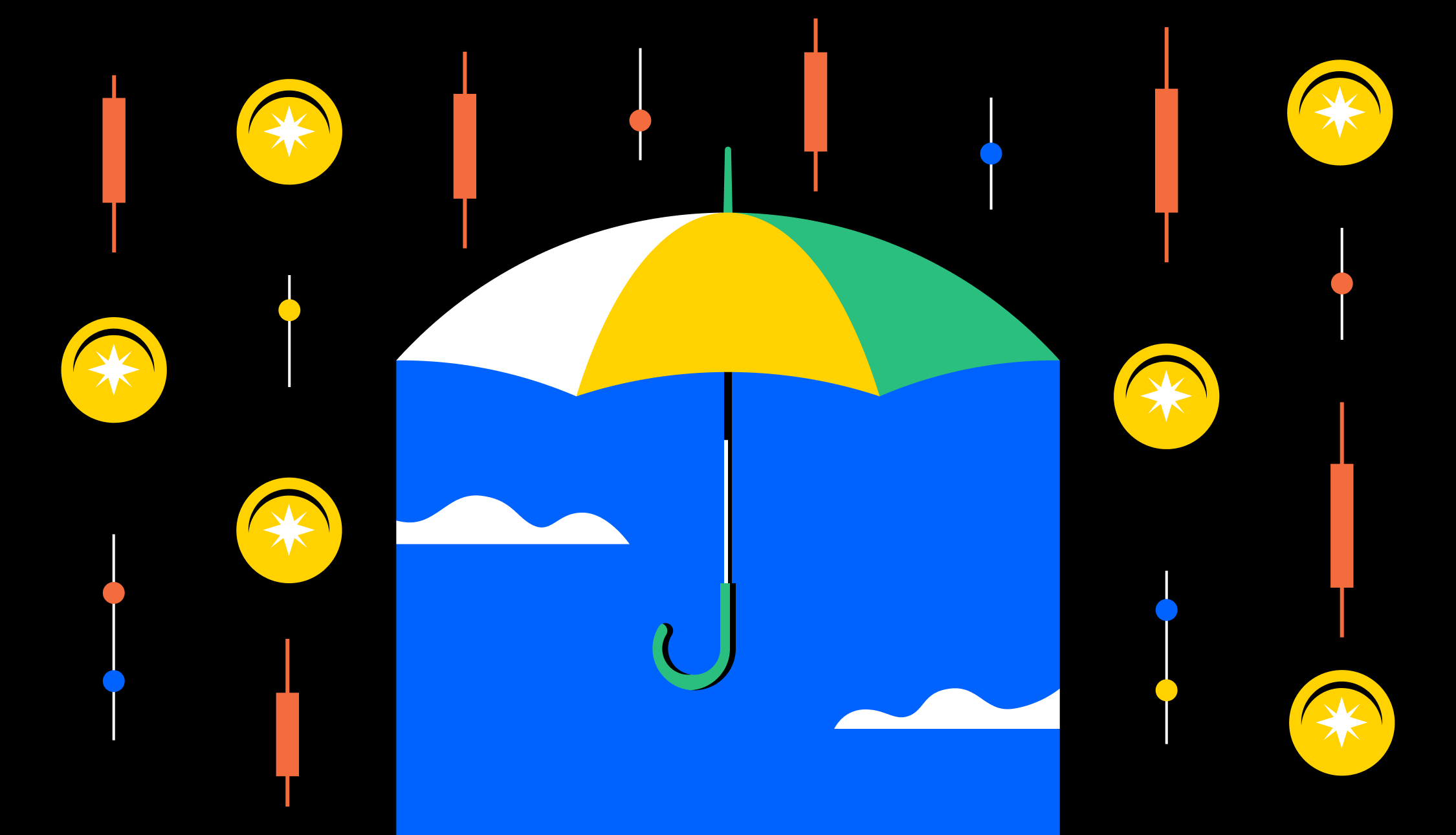 US investors have a limited range of crypto to trade with when it comes to Kraken and Binance, but Kraken users in the US can trade with Polkadot (DOT), and Binance offers a range of fiat currencies, including USD, GBP, and EUR.
All three support popular cryptocurrencies such as Bitcoin Cash (BCH), Cardano (ADA), Litecoin (LTC), and Ethereum (ETH). So in the battle of Kraken vs Coinbase vs Binance and their coin volume, Binance is the sure winner.
Volume and Exchange Popularity Comparison
The Kraken exchange started in 2011 and is popular because users can trade with both fiat currencies and cryptocurrencies, and it offers a good range of trading features, including futures trading, margin trading, and over-the-counter (OTC) trading.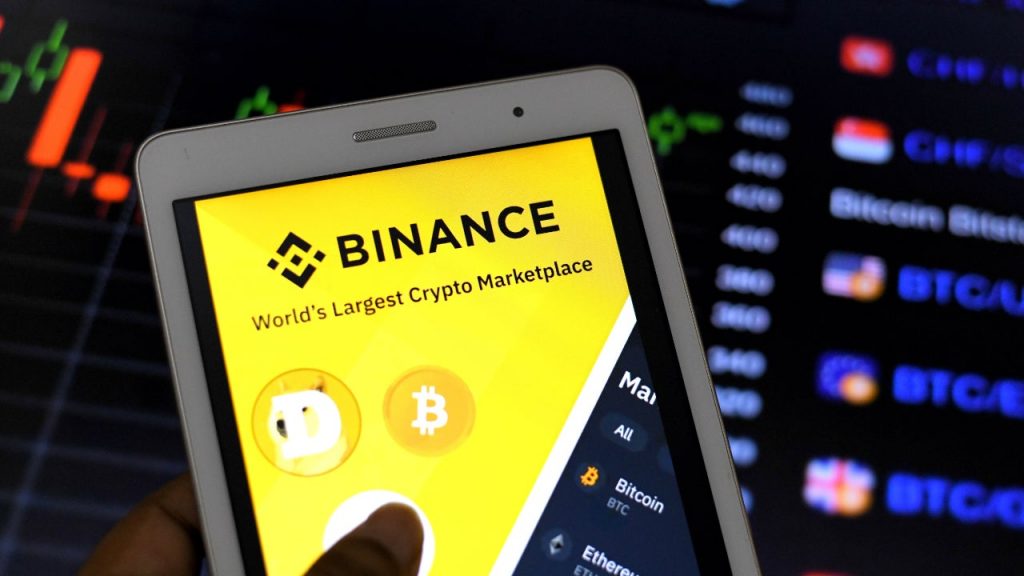 Another reason Kraken is popular among investors is its dedication to top security and commitment to prioritizing the protection and the needs of its customers.
Coinbase started in 2012 and initially operated as an exchange for the sending and receiving of Bitcoin. It has since expanded to support a host of other cryptocurrencies and has become a popular crypto exchange across the globe. Coinbase is also popular for its security features and reputation as a great platform for new investors.
Binance, founded in 2017, is currently the largest cryptocurrency exchange (due to its daily trading volume). The exchange is popular worldwide and has a strong and credible reputation amongst crypto investors.
Binance is so popular due to its large trading volume and its advanced trading features for experienced investors, and the fact that it charges some of the lowest fees in the industry.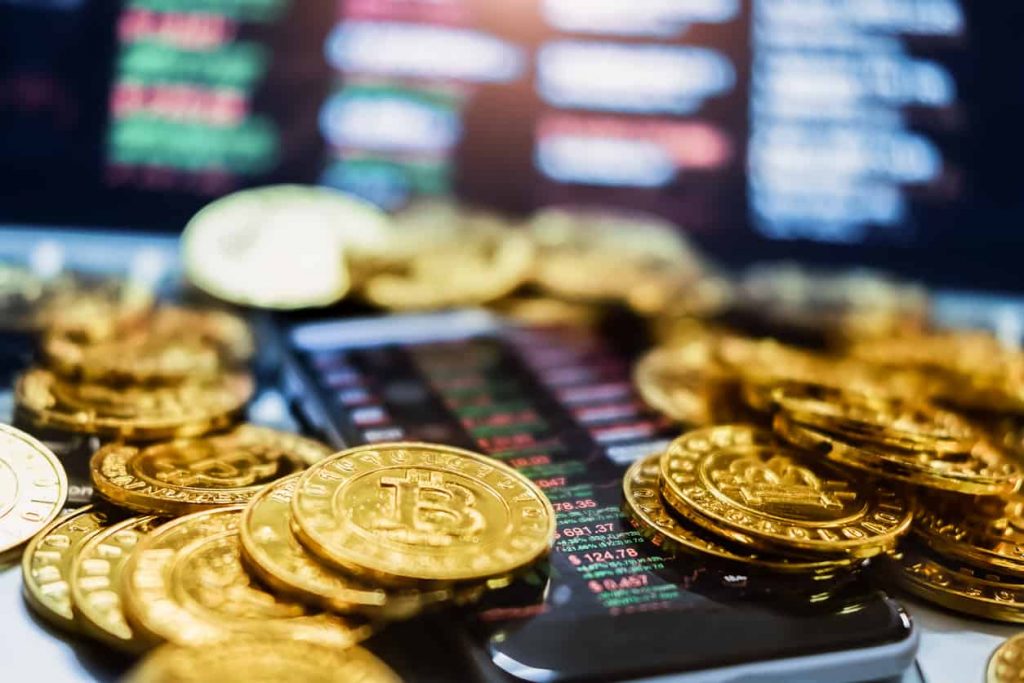 Coin Availability in Coinbase, Binance, Kraken
There are more than 120 crypto coins available on Coinbase, including Aave (AAVE), Bitcoin (BTC), Cardano (ADA), Dash (DASH), Dogecoin (DOGE), Ethereum (ETH), Litecoin (LTC), Tether (USDT), and Uniswap (UNI).
Depending on the coin, there are trading restrictions and withdrawal limits on some. All these restrictions are on the Coinbase platform.
Binance offers the largest range of crypto coins for international traders – more than 500. These include popular coins such as Bitcoin (BTC), Ethereum (ETH), Cardano (ADA), Chainlink (LINK), Harmony (ONE), Helium (HNT), Orchid (OXT), PAX Gold (PAXG), Stellar (XLM), and Tether (USDT). It also supports fiat currencies such as GBP, EUR, and USD.
Looking into Binance vs Binance US regarding coin availability, US residents are unfortunately restricted in their access to Binance's full range.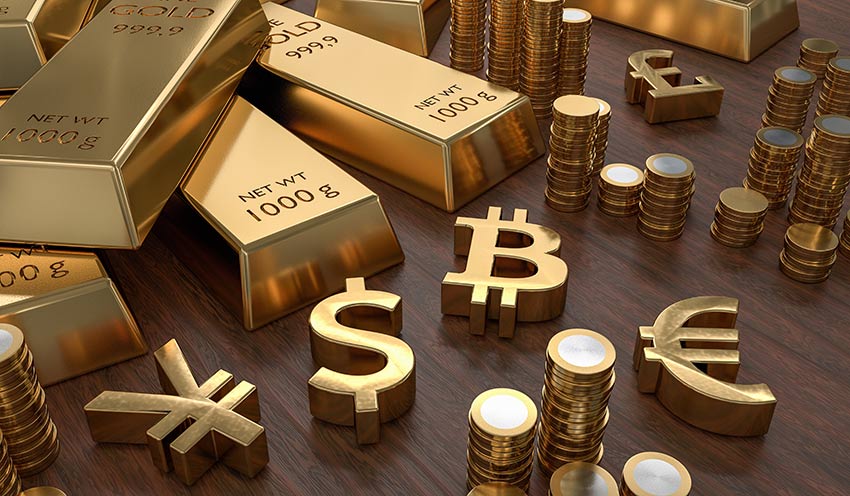 The Kraken Exchange offers investors more than 120 coins to trade, including most of the popular cryptocurrencies mentioned above. It additionally offers stablecoins like Tether and USDC, as well as fiat currencies. Kraken also offers Polkadot (DOT) to US traders.
Coinbase, Binance or Kraken? Trading Fees Compared
Investors must be aware of trading fees before working with a crypto exchange. When it comes to fees for Kraken vs Coinbase vs Binance, Binance and Kraken have the lowest. Per trade, Coinbase charges 0.5%, Binance charges 0.02-0.10%, and Kraken charges 0-0.26%. Kraken fees vs Coinbase are lower overall, and so are Binance fees vs Coinbase.
Crypto Exchange with Lowest Trading Fees
The crypto exchange with the lowest trading fees is not one of our three contenders. eToro has over 23 million users trading on its exchange and offers more than 40 cryptocurrencies.
There are no transaction fees with eToro for trading since this exchange only charges for the spread (which is the difference between the buying and selling price on a coin, and could be as little as 0.75% when trading with BTC).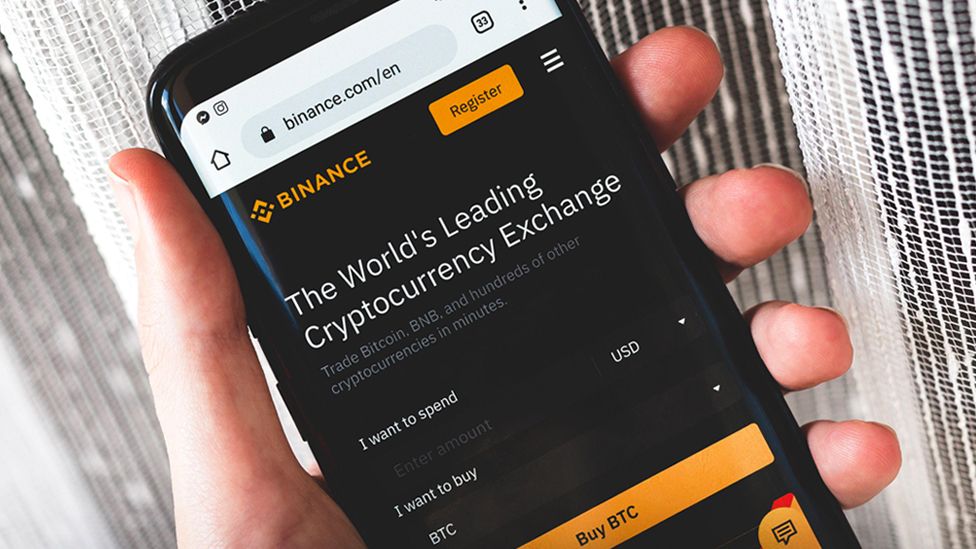 Binance NFT vs Coinbase NFT vs Kraken NFT
The NFT (non-fungible token) has recently taken over the digital marketplace. An NFT is a unit of data that contains digital content (videos, images, songs). NFTs can be bought and sold on cryptocurrency blockchains. As of now, Binance is the only crypto exchange of these three giants that has an NFT marketplace.
Coinbase NFT has been announced, and they have a waitlist on their platform where users can sign up for early access. Kraken will launch an NFT marketplace that will allegedly differ from others by allowing traders to leverage their NFTs to access other services – as announced by Kraken's CEO, Jesse Powell.
Binance has its own NFT Marketplace where users can create and trade NFTs. Their platform focuses on three lines of product:
Events, where users can buy NFTs created by the top artists worldwide
Marketplace, where users can mint, buy, and bid on NFTs from across the globe
Mystery Box, where users can win rare NFTs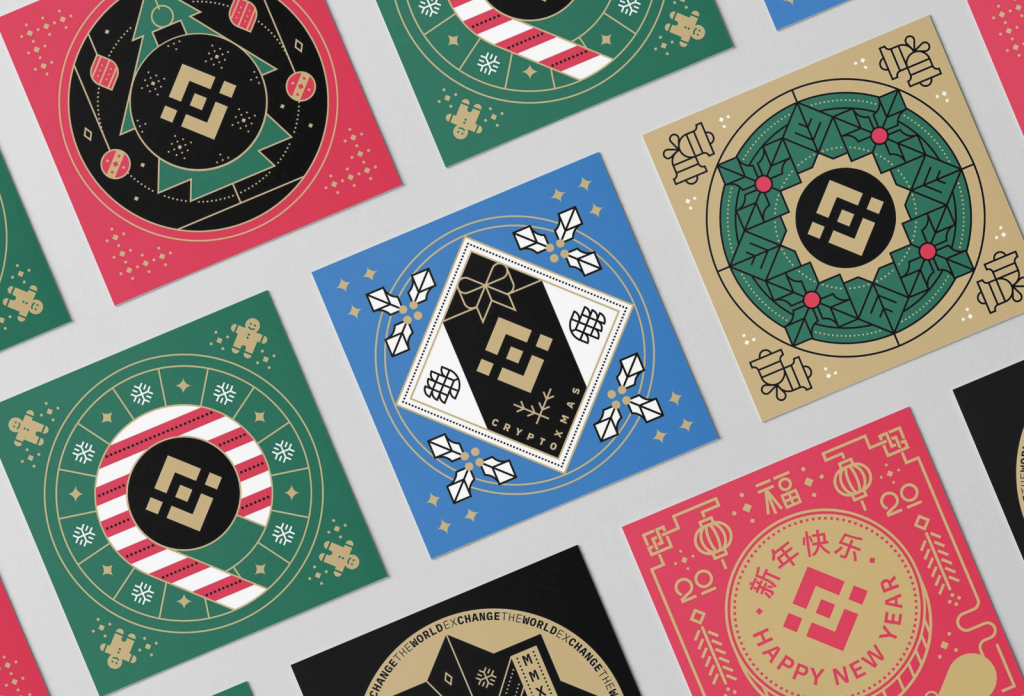 Which Exchange Has the Best NFT Platform?
Since NFT marketplaces are still in development amongst most crypto exchanges, there's still much to discover and experience when it comes to NFTs within the crypto world. The best exchanges with a currently operating NFT platform are Binance, eToro, and Crypto.com.
Binance vs Kraken vs Coinbase – Summary
The battle between Kraken vs Coinbase vs Binance isn't as simple as declaring a clear winner. At the end of the day, it all comes down to what a potential investor is looking for once they've done their research comparing Coinbase to Kraken, and Kraken to Binance.
If it's large coin volume, advanced trading options, and low fees, the winner is Binance. If someone is new to the crypto trading world, then Coinbase is an excellent choice. Citizens of the United States would find more value with the Kraken exchange. Traders who want to get involved in the creating, buying, or selling of NFTs will have luck with Binance.
There isn't technically a place to go wrong in choosing any of these exchanges. The true winner is whichever one you decide on once you've gained the knowledge and know what you're looking for.