What is CeFi?
How long have you been thinking about digital currency yet not brave enough to actually invest in it? What are your reasons? Decentralization is the reason most cryptocurrency users have become part of the market (read this – DeFi vs traditional finance).
But it's also the reason others are not willing to invest in crypto. What happens if you want to join in but are concerned about your information and funds being in the hands of a faceless system? Is there an alternative to the decentralized system?
People are asking these questions
⭐ What does CeFi mean in crypto?
CeFi is short for Centralized Finance. It means you get to trade crypto centralized, where your crypto assets are managed and controlled by a third-party financial institution.
DeFi and CeFi are financial systems that offer a wide range of crypto-related services. The former does it in a decentralized manner while the latter does it in a centralized fashion.
⭐ Is the Coinbase native coin a CeFi or DeFi?
USD coin (USDC) is a stablecoin that operates within decentralized protocols.
✅ XRP is a native coin to a centralized company, Ripple. Therefore XRP is considered somewhat centralized because though it follows most decentralized protocols, Ripple influences the coin's management and distribution.
⭐ Which CeFi exchange is best?
It depends on what you are looking for as a customer, as information on CeFi exchange platforms is available in our site.
Centralized Finance is another option if you want to invest in cryptocurrency but aren't willing to risk investing your money in a decentralized system.
What is CeFi? CeFi stands for Centralized Finance, when you continue to read this article, we'll help unpack it and how it differs from DeFi.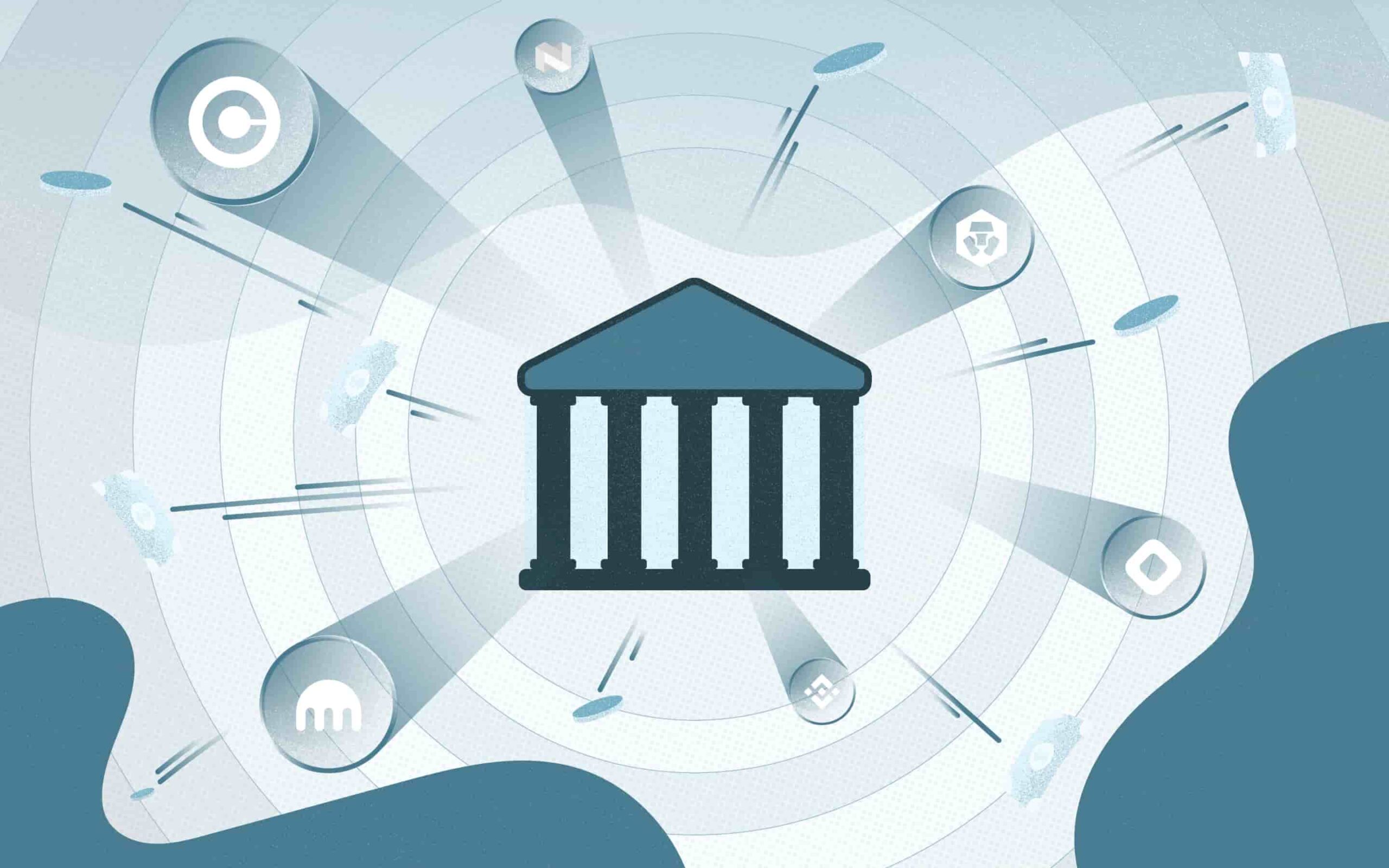 We'lll explore its benefits and give you the top three exchanges with CeFi crypto. You might reconsider if you've never considered investing in cryptocurrency because of decentralization.
This might just be your ticket to the crypto market, a different perspective on it that's more familiar .
What is Centralized Finance?
Centralized Finance (CeFi) allows you to make a crypto investment and get some of the benefits DeFi offers while using security systems offered by traditional banks (read this – best crypto friendly banks).
In other words, though you purchase cryptocurrency with CeFi, it's done in a centralized manner. There is an involvement of third-party financial institutions.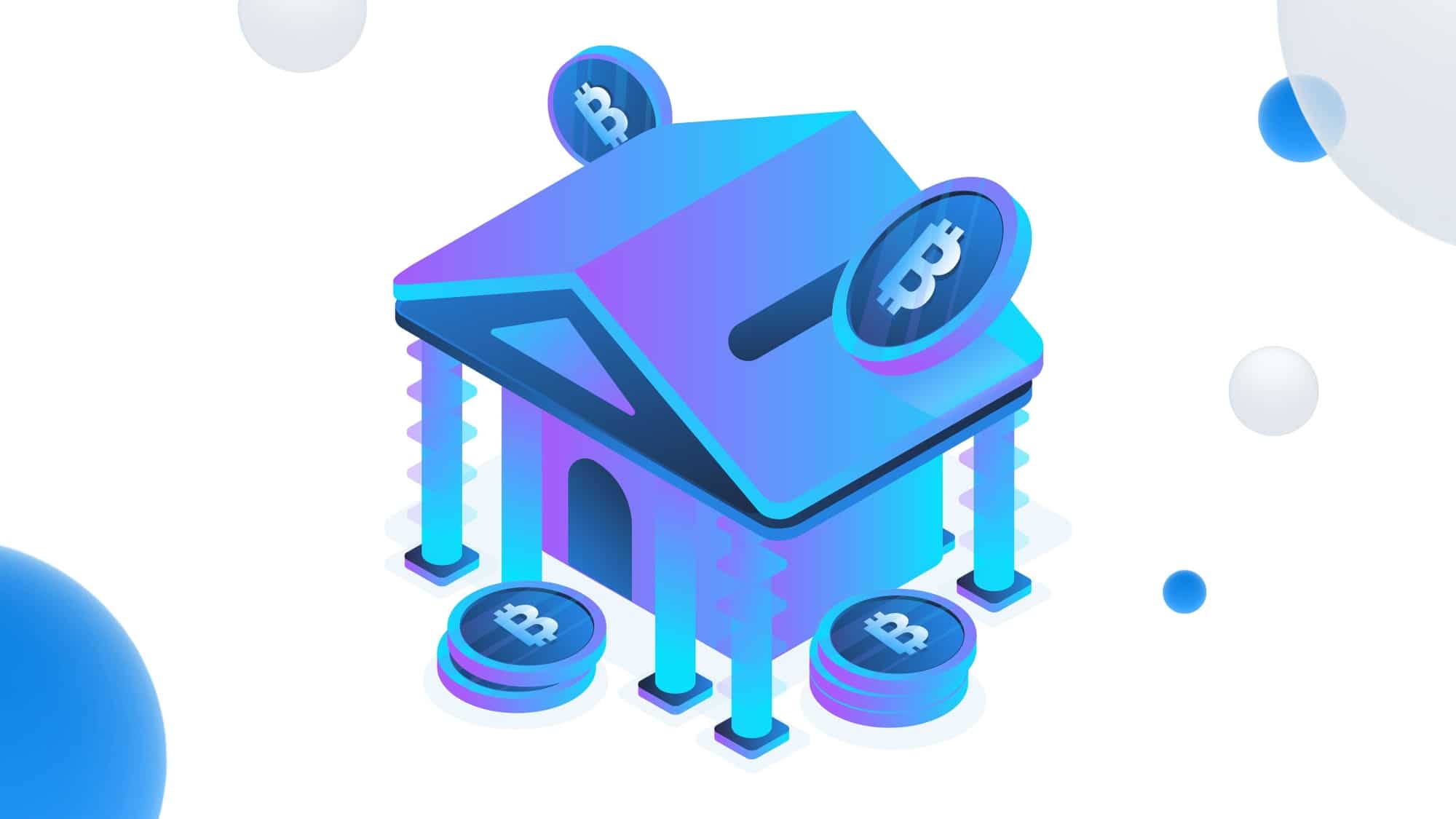 So, your money isn't handled and dependent on a peer-to-peer system but instead on a bank, which takes away the complete control of your assets offered by decentralized platforms. The definition is really in the name CeFi, Centralized Finance.
What are CeFi Benefits
You also want to know about the benefits. Because what is CeFi without its benefits?
When investing in anything, you want to gain something, and there are a lot of benefits from Centralized Finance crypto. Some of these benefits include:
When doing the CeFi vs DeFi comparison, CeFi has been around longer and has a more significant number of users.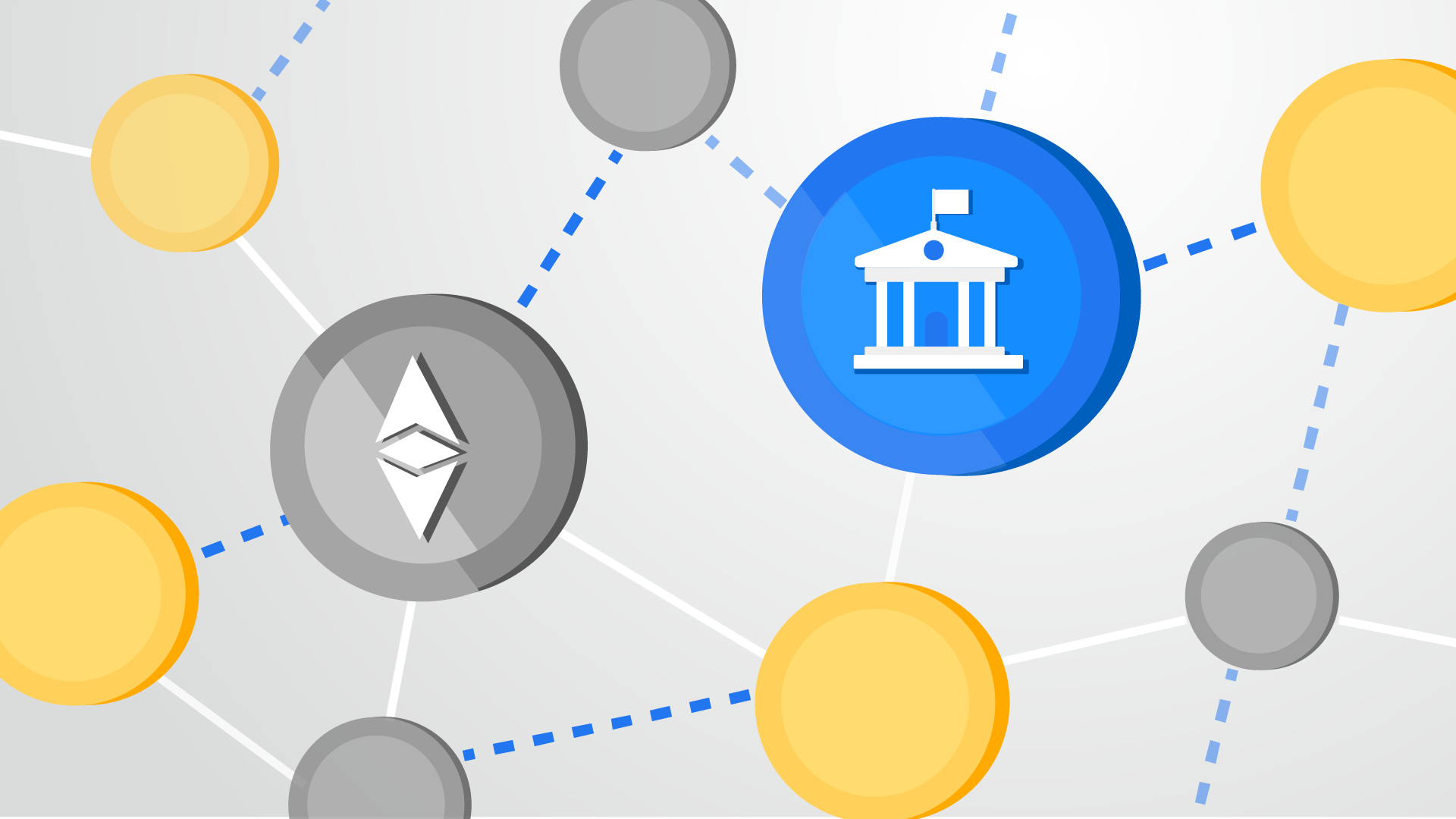 Investing in CeFi coins is of lower risk because of the regulations governing third-party financial institutions and the security technologies in place to safeguard customer assets.
If crypto investments are compromised, there's insurance to ensure that they're replaced, and customers aren't affected.
CeFi is easy because it doesn't require you to enter new platforms and learn more about them, as you can access CeFi assets through your bank account. If you need help, its platforms come with ways to contact customer support.
What is CeFi vs DeFi
What is CeFi in comparison to DeFi? What is CeFi offering that DeFi doesn't attract so many users? Are there any similarities between the CeFi, DeFi crypto spaces?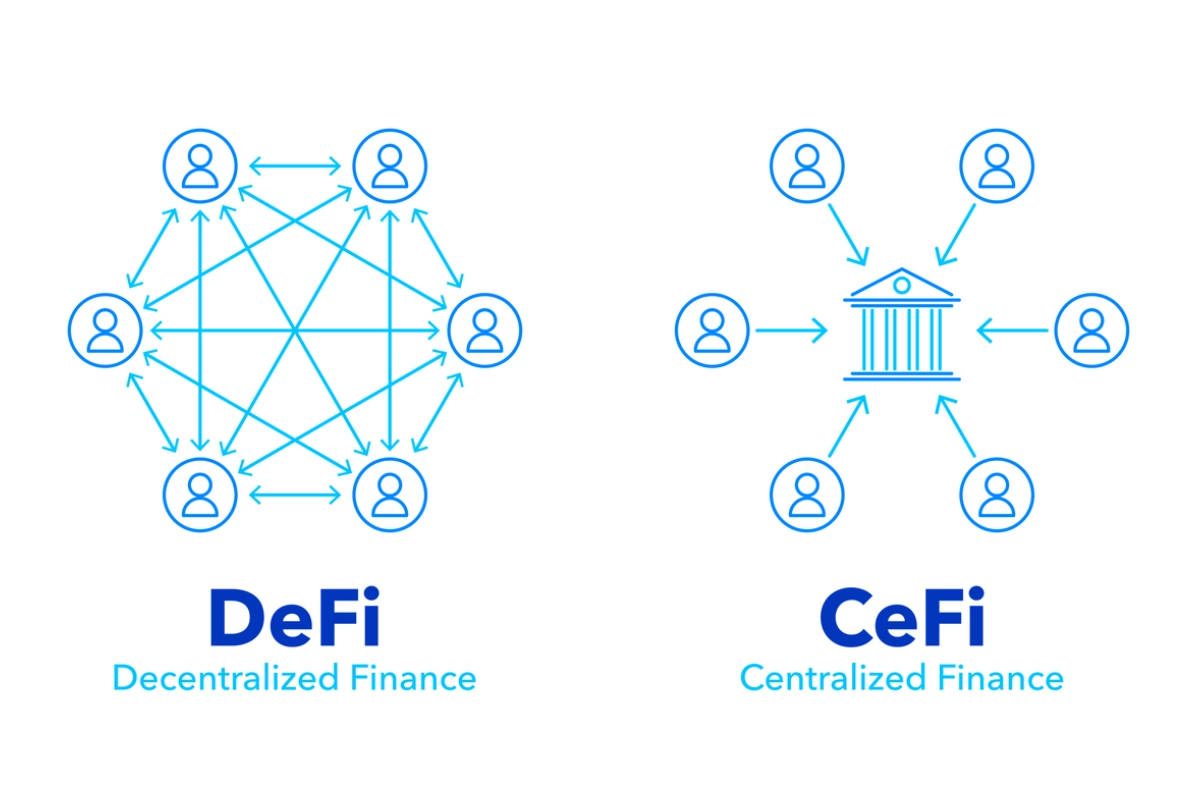 The DeFi vs CeFi comparison comes with similarities and differences; it's worth looking at when investing in crypto. When looking for an answer to the question: what is CeFi, DeFi is likely to pop up and vice versa.
The CeFi, DeFi crypto-systems similarities are straightforward. Both offer financial services such as loans and interest-bearing accounts, and their revenues are earned through user fees.
The differences are, of course, what makes them unique. Knowing about these distinctions is essential before deciding to invest in one or the other.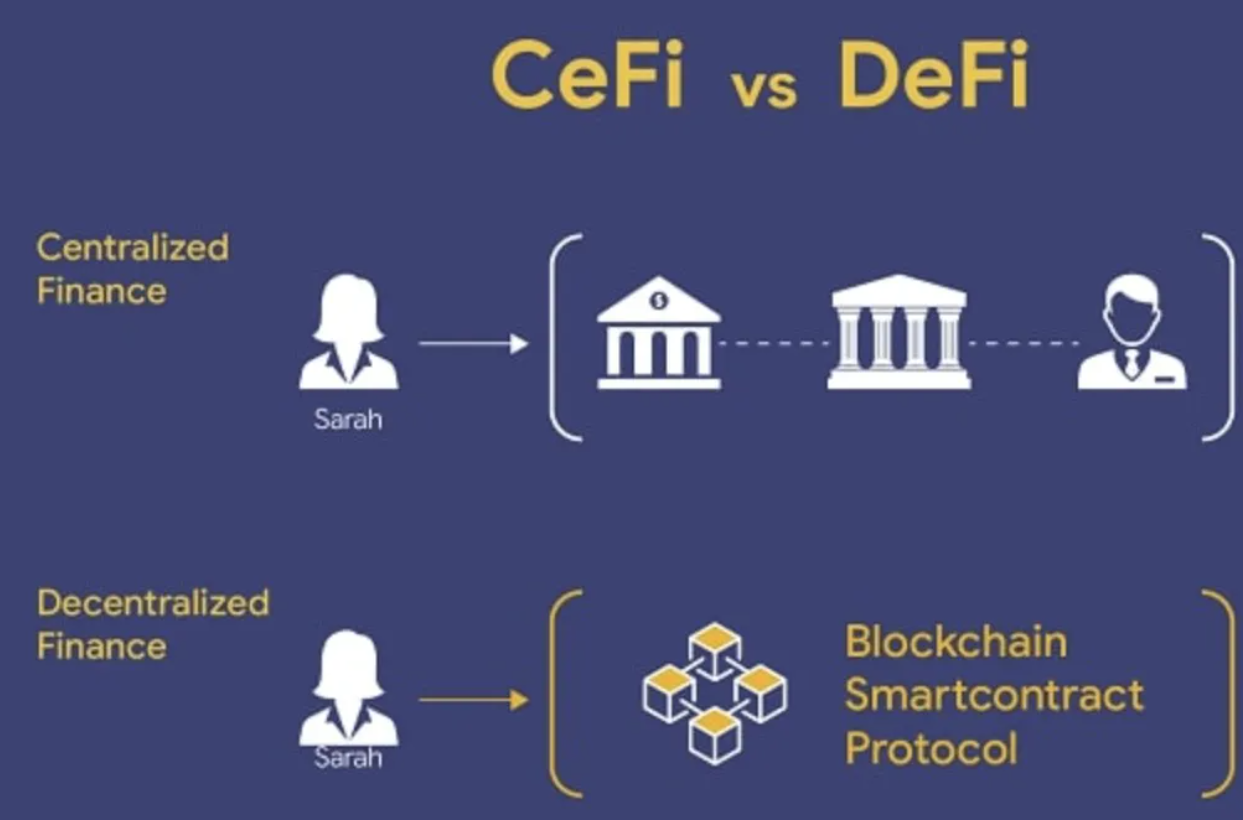 When comparing CeFi to DeFi, there is no ignoring their accessibility differences. CeFi doesn't offer its services to just anyone; there are rules and regulations to be followed. On the other hand, DeFi has permissionless protocols that allow many people around the globe access to its financial services.
This includes people from countries with weak economies, people with bad credit records and people who haven't invested much in accumulating wealth.
Regarding liquidity, storing funds in a smart contract will be utilized by other platform users, who are then charged fees. When investing in DeFi, those fees generate you more money as they go towards the APY (annual percentage yield). With CeFi, however, the fees go to the financial organization.
Trust and security have been big things in cryptocurrency. People have voiced their concerns about a decentralized system managed through the internet by its users. So, is the centralized CeFi blockchain better?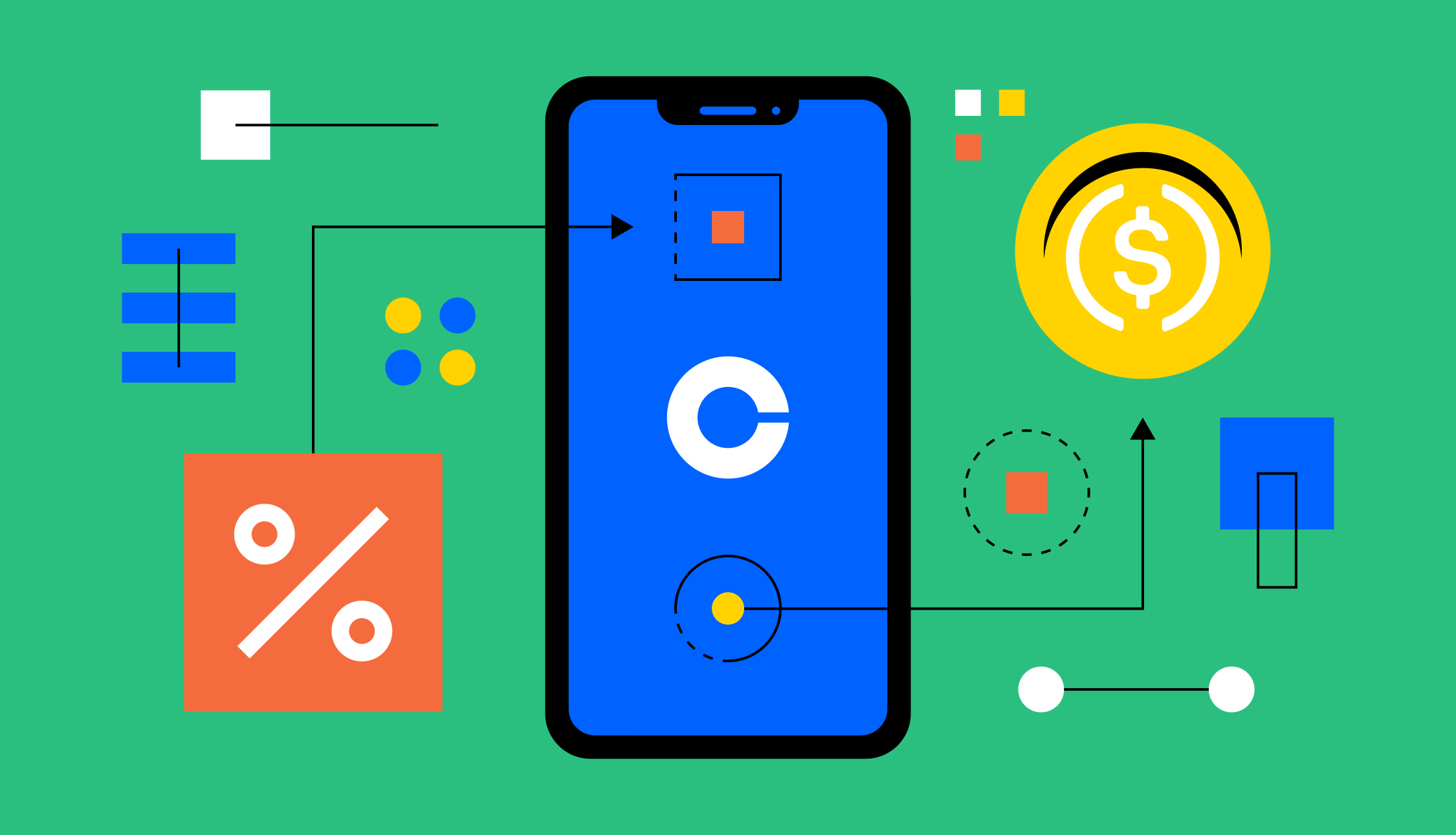 A single central authority means that if it's compromised, your data and information too will be exposed. However, we are not saying that decentralized blockchains are better; they, too, have holes in their security, making it hard for users to trust their platforms easily.
Personal control and responsibility are other notable distinctions of what is CeFi in comparison to DeFi. DeFi allows you to do as you please with your money anytime. You're in charge of what happens with funds and can access them anytime and any day of the week.
On the other hand, CeFi, you don't really have control over what services you can access, the fees and what your saved funds are being used for.
Crypto CeFi is growing and seems to be the trusted way of investing in digital currency. On the other hand, decentralized Finance promises more independence and liquidity.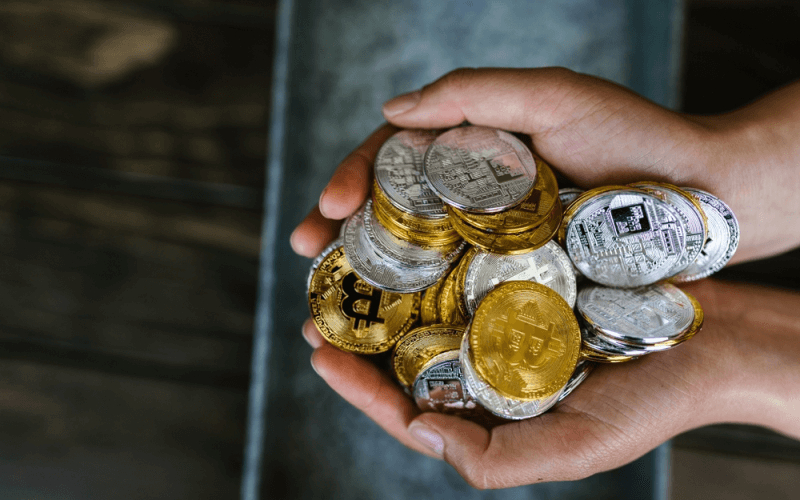 We all want more control and earn more on what we've invested in instead of making more money for the middle-man. However, what's wealth and freedom without better security measures? You don't want to lose your hard-earned money in the blink of an eye.
So, maybe ask the question: what is CeFi and DeFi? The answer to that could be two CeFi DeFi crypto systems working together in favor of customer security and liquidity.
How Can You Earn Yield With CeFi
What is CeFi yield, and how is it earned? Yield is how much you get for investing, in this case, cryptocurrency, through the CeFi blockchain.
Crypto CeFi accounts function similarly to traditional bank accounts, but they have higher returns. However, you must be aware of the risk of a CeFi account.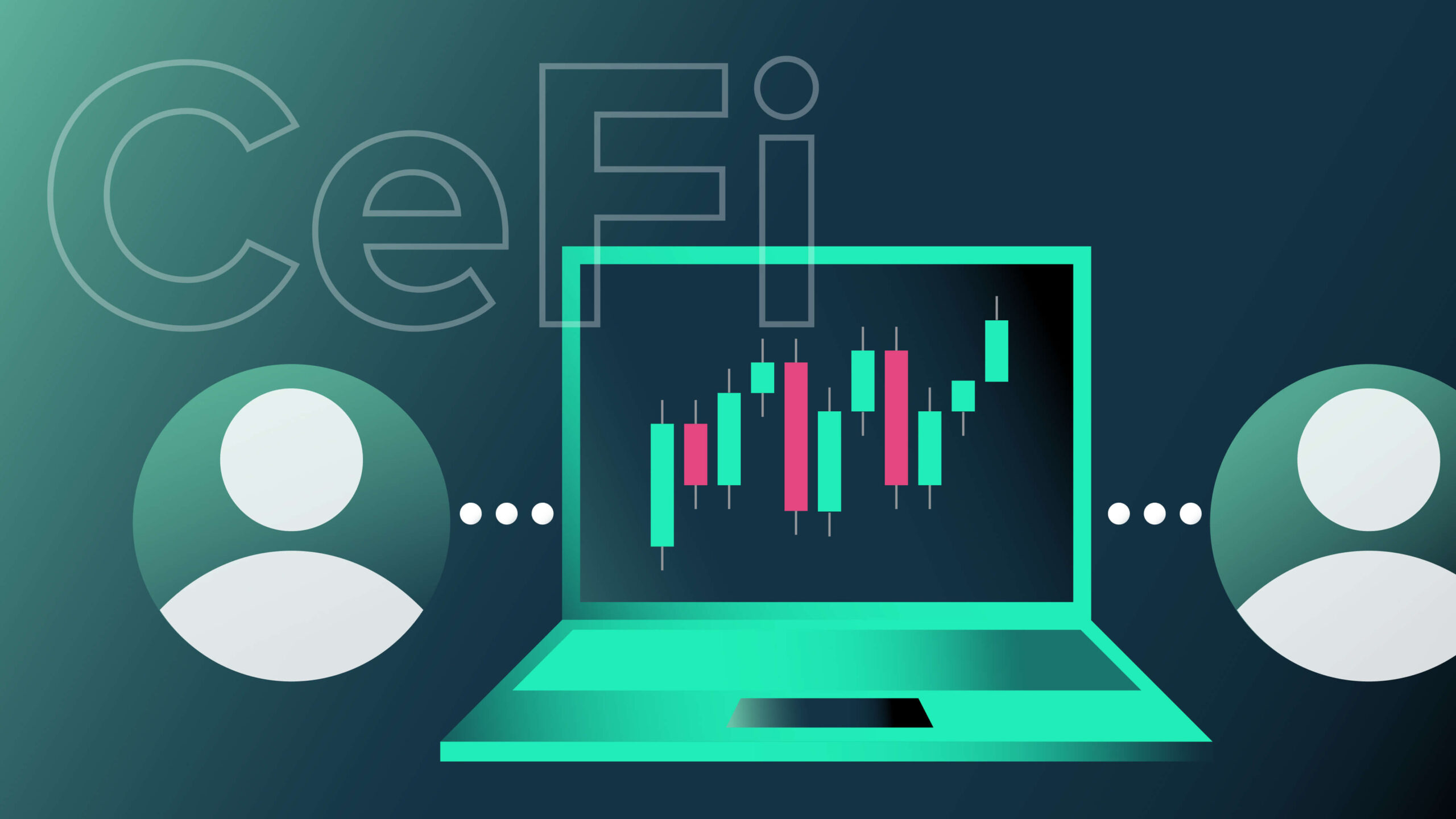 Unlike traditional bank accounts, crypto deposits are not backed by governments in terms of insurance which means they aren't protected. There are some exchange platforms like Coinbase that offer insurance for CeFi lending.
Your crypto assets invested on the CeFi platform are used and lent over to other users. A portion of the interest and fees earned from these users come to you.
Top 3 CeFi Exchanges
When it comes to centralized lending, borrowing and trading, Binance, Coinbase, and Diem are the three platforms you can trust. More on these CeFi centralized finance exchange platforms below: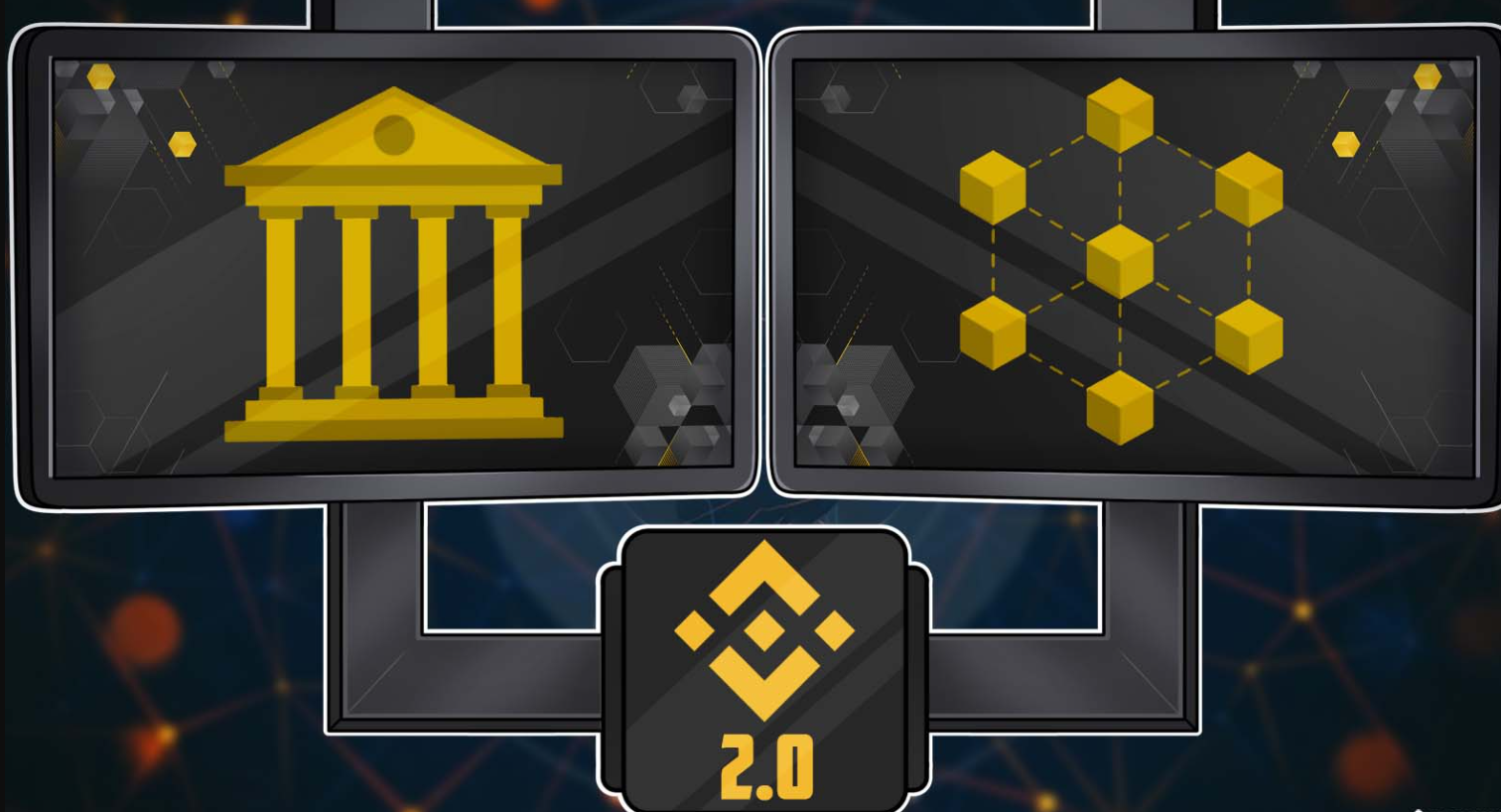 Binance
Binance is one of the world's most trusted and used crypto exchange platforms. Not only does it offer CeFi, but it is also working on a €100 million project to empower DeFi CeFi collaboration.
Other than that, this is a platform where you have access to many other cryptocurrencies, giving you more investment options (read this – Binance vs Coinbase).
Coinbase
Coinbase is also a well-known international crypto exchange platform. It offers CeFi and DeFi cryptocurrencies. Investing in the USD Coin on Coinbase has a principal guarantee for CeFi meaning your deposit is secured. There are also various cryptocurrencies available on the Coinbase platform.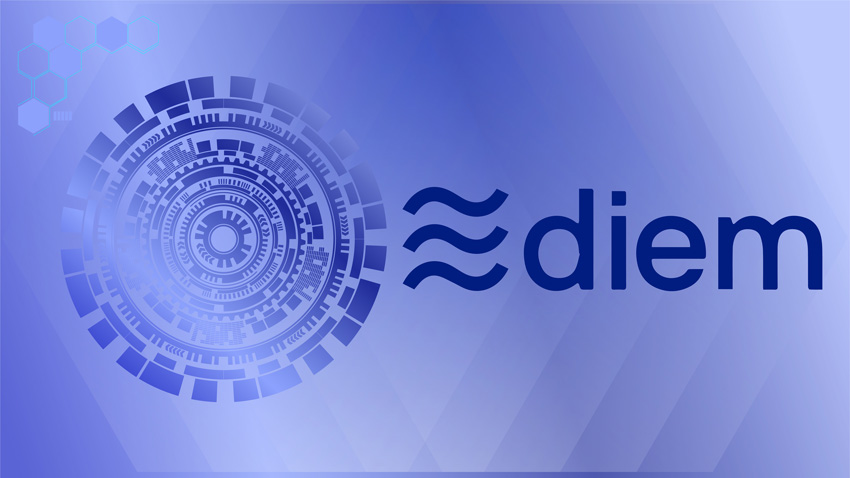 Diem
Previously known as Libra, the Diem blockchain is still new, but it offers several services too. It features smart contracts, SDKs, and different crypto accounts that can be created. The platform also supports single-currency stablecoins (USD, EURO, GBP) and a multi-currency coin (XDX) for payments.
Conclusion
CeFi is cryptocurrency investing in a centralized manner. CeFi and DeFi are similar yet different ways to invest in digital currency.
The main difference is that the former is centralized and the latter decentralized. Users choose to invest in CeFi mainly for its security and protection, while DeFi users are there for liquidity.
Yield is earned through charged interest and fees on the funds you've stored in a CeFi exchange platform. However, this is shared between you and the middle-man.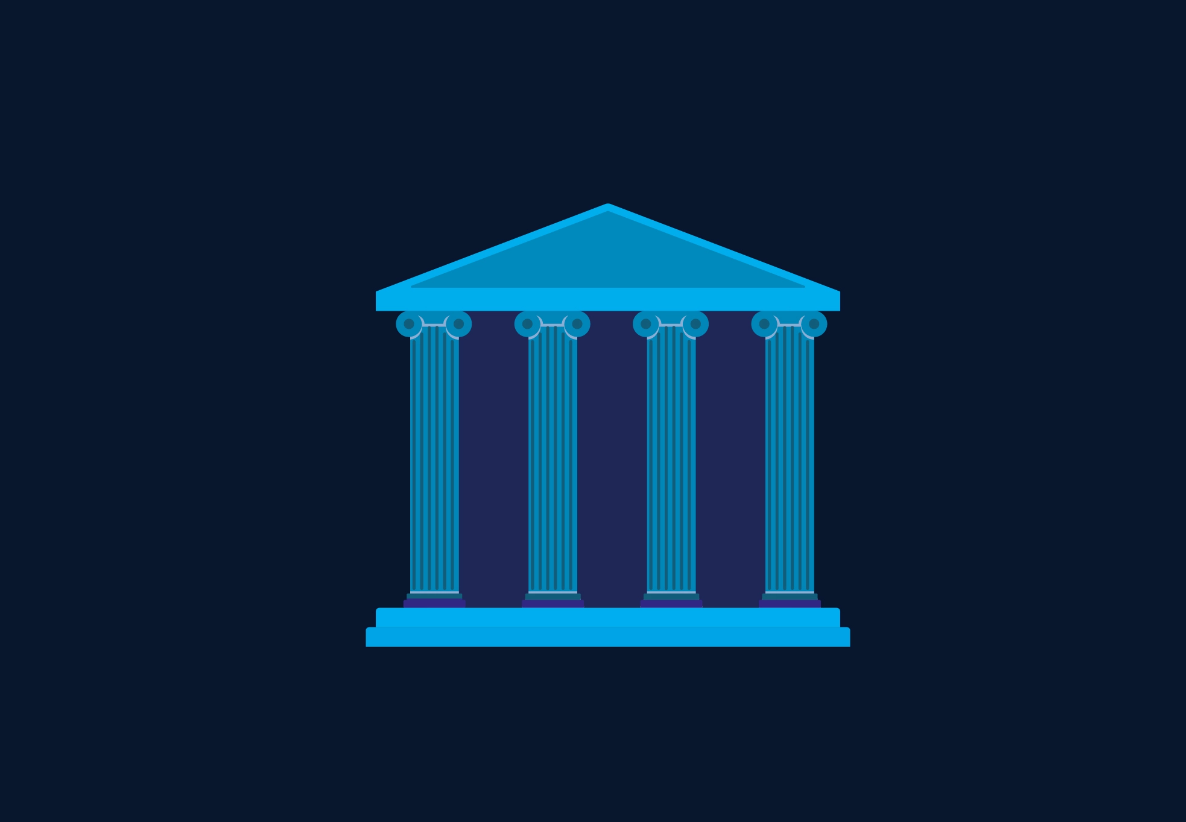 So, what is CeFi doing to attract more users every day? We think it has to do with slight fear and the unwillingness of humans to change their routines in favor of the unfamiliar.
CeFi has eased into the introduction of crypto by keeping some of the things we know, like centralization and using cards. However, decentralization is still an idea that people cannot put their heads around.
Hopefully, the projects of bridging the gap between DeFi and CeFi will address some of the issues we still have in the crypto market.