What is Minting NFT?
Over the past decade, the wonderful and weird digital assets world has expanded and evolved quickly. Individuals can easily purchase, sell and trade digital assets via different sites, exchanges, and brokerages, significantly reducing exchange rates and cutting out the central bank and borders to make transactions simpler and faster (read more about fastest crypto transactions).
People are asking these questions
✨ What is minting NFT meaning?
Minting an NFT (Non-Fungible Token) refers to creating a unique digital asset using blockchain technology. Digital tokens, known as NFTs, verify ownership or authenticity of a specific asset, such as digital art, music, videos, or other content.
Several platforms are available to mint your own NFT, each with its own features, fees, and requirements. Here are some popular options:
OpenSea
Rarible
Binance NFT
SuperRare
Nifty Gateway
✨ How much does minting an NFT cost?
NFT minting cost can change based on different factors. These factors include the platform used, the blockchain network, and the size and complexity of the digital asset being created.
As for the cost to mint NFT, Most NFT creation platforms charge a fee for minting an NFT. For example, OpenSea charges a gas fee, a transaction fee paid in cryptocurrency to the network miners to process the transaction. The cost of gas may vary depending on the current network congestion but generally ranges from a few dollars to several hundred dollars.
✨ Is minting an NFT the same as buying?
❌ No, minting an NFT is not the same as buying an NFT. Minting an NFT means creating a unique digital asset and uploading it to a blockchain network. On the other hand, buying an NFT means purchasing an already existing NFT from someone else.
✨ How long does minting an NFT take?
The duration for minting an NFT can fluctuate based on different aspects like the platform utilized, the blockchain network, and the size and intricacy of the minted digital asset.
Minting an NFT on a platform that supports fast and efficient blockchain networks can take a few minutes to complete. However, if the network is congested or experiencing high traffic, it can take longer for the transaction to be confirmed on the blockchain. Sometimes, it can take several hours or even days to complete the minting process.
When you come across digital assets, cryptocurrency is the first thing that crosses your mind. The truth is that cryptocurrency assets go further than digital currencies you can use to trade goods and services.
Also, you can convert real, analog assets such as real estate and artworks into digital commodities you can store or sell.
These digital commodities are known as non-fungible tokens (NFTs), which can prove to be a great asset under the right circumstances. Minting NFTs is one of the trends in the digital assets world, and you're lucky to come across this guide.
It explains what is Minting NFT means and how it works, how artists and creators can monetize their work, and top minting platforms and wallets. You'll also find the benefits of minting NFT. To discover more, keep reading. Also, read our article about best NFTs to invest in.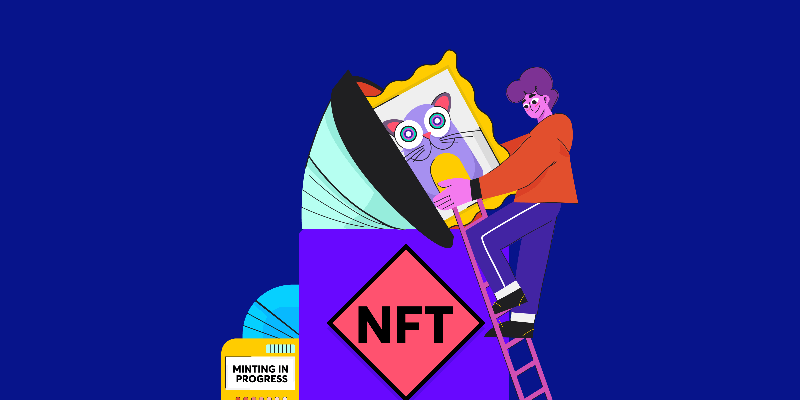 What is Minting NFT and How to Start?
You cannot learn how to mint an NFT without knowing what it is. An NFT is a cryptographic asset that a crypto blockchain ledger supports. NFTs simply represent real assets digitally. These assets can be graphics, photos, event tickets, in-game avatars, or a domain name for tangible assets such as real estate properties.
Minting an NFT simply means publishing an original digital asset on a blockchain network so that it can be purchased, sold, or traded. In most cases, NFTs take the form of some kind of artwork. When you create an NFT, then you're simply minting.
You can mint any type of physical assets into NFTs using a simple and straightforward NFT minting process that includes the following steps.
Open a Crypto Wallet Account
You'll require a crypto wallet to register an account on an NFT marketplace and mint your first digital asset. Crypto wallets are simply computer programs or hardware devices that can store and transfer assets.
Since there are numerous crypto wallet digital providers, you must research widely to find the most reputable and reliable one. After creating your wallet, you'll need to choose a password. Some platforms provide seed phrases that act as the first passwords for account creators.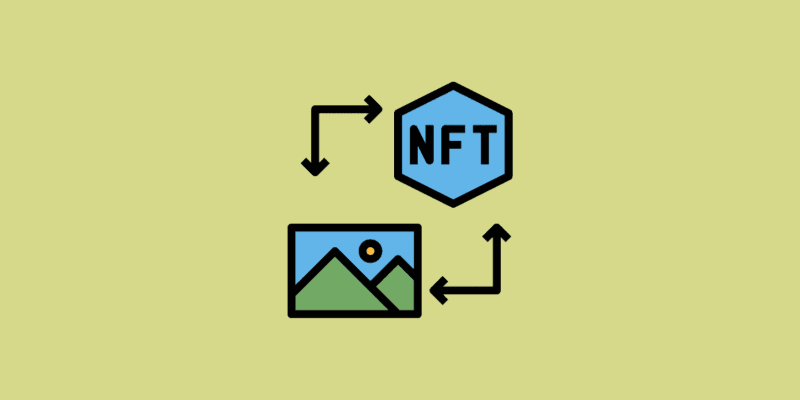 Connect Your Wallet
Depending on your crypto wallet provider or the NFT platform you want to work with, you will be requested to connect your cryptocurrency wallet by downloading it to your personal computer or using a smartphone QR code.
Some marketplaces will require you to visit their official websites and click the Create or Wallet button, usually in the top right corner. After clicking it, just follow all the steps to get started.
Create Your First Digital Asset
Find the Create icon in the upper right-hand corner of your marketplace's official website's homepage. The button will direct you to the next step that requests you to upload your file and give it a name.
You'll find additional fields, which are usually optional, asking you to describe your work and maybe specify the blockchain type to base your digital asset on.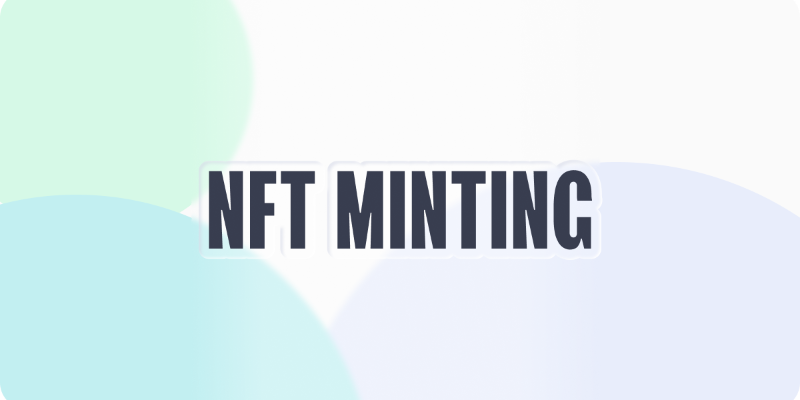 Fund Your Wallet
Selling an NFT requires the system to do some calculations. Any transaction costs some money, popularly known as a gas fee. Take into consideration the transaction fees applicable since some can be significantly higher than you may think of.
Make sure you have purchased some cryptocurrencies on an exchange platform and deposited them into your digital assets wallet. You can then transfer the funds to your NFT marketplace account.
List Your NFTs for Sale
After minting your first NFT, you are ready to sell it on an open market. Press the Sale icon in the upper right-hand corner when on your NFT description page. Specify your sale details, picking the type, price, and a timed auction. The marketplace discloses any associated fees for selling, which is usually around 2.50% of the NFT release value or selling price.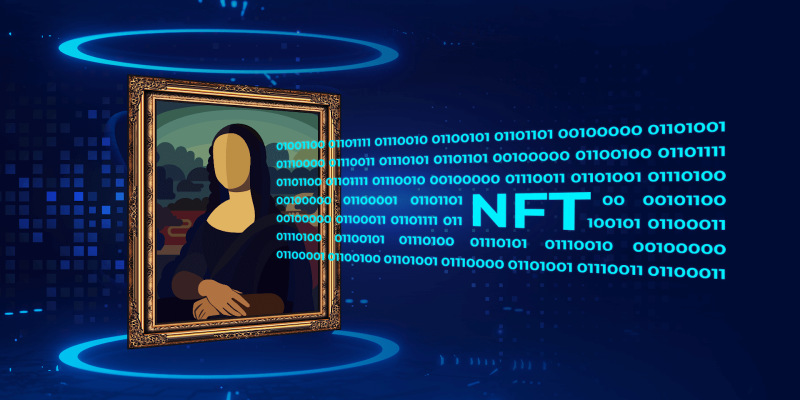 Can Artists and Creators Monetize their Work Through NFT Minting?
Yes, artists and creators can monetize their work through NFT minting. An artist or creator can create digital artwork and make an NFT to represent ownership. You can monetize your creativity with NFTs in different ways, which include the following:
Auction sites like OpenSea and Foundation, where you can list your unique NFTs for sale as an artist and allow the market to set their prices.
Set up a paywall on your blog or website. That means users of your blog or website need to pay a certain amount to access your content. The money must be in the form of cryptocurrency.
Sell NFTs directly to customers via platforms such as SuperRare and Rarible. This is ideal if you have a specific customer in mind and aren't worried about getting the highest value for your NFTs.
Minting NFTs Platforms and Wallets
So you have a digital art piece, including an image, a sound effect, a song, or a video that you want to convert into an NFT and sell? There is no need to worry since several reliable and trusted platforms are available to do that.
The most popular platforms include OpenSea, Rarible, SuperRare, Binance NFT, Foundation, SolaNart, NBA Top Shot, Decentraland, Axie Infinity, and Nifty Gateway. When it comes to wallets, some of the leading options include Metamask, Math, Alpha, Coinbase, and Trust.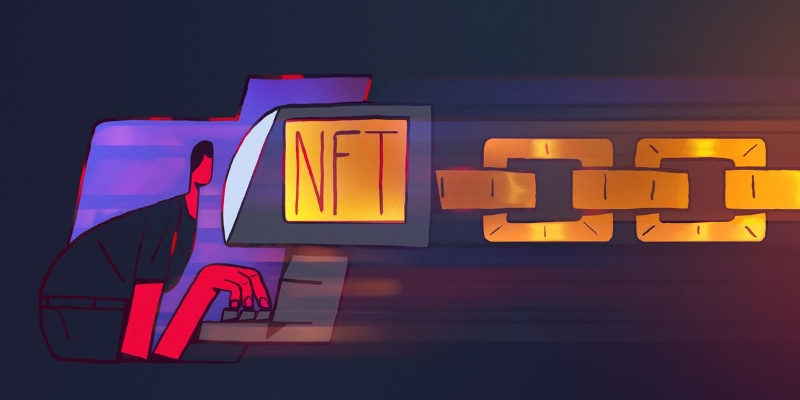 Remember that these wallets don't store NFTs or cryptocurrencies; instead, they provide access to the digital assets held on the blockchain network.
Conclusion: What Are the Benefits of Minting an NFT?
Each NFT minter will have their unique priorities, but they'll all enjoy a few benefits when they mint NFTs, which include democratizing ownership, selling individual digital assets, and storing and preserving value.
Keep in mind that converting your artwork into a digital or blockchain-based asset is an industry that has the potential to enhance the value of your work and increase your wallet. The NFTs realm is worth trying if you're an artist, creator, or digital entrepreneur.