What Is the Most Undervalued Cryptocurrency 2023?
There are over 20,000 cryptocurrencies today; it may shock you that even some of the best staking coins are currently undervalued. Undervalued cryptocurrencies are not bad for a person looking to invest in digital currency. Below you will find the most undervalued crypto 2023.
They allow you to invest at a price that is perceived to be lower than what it's supposed to be compared to the future. Hence, the most undervalued crypto is Bitcoin. How did we come to that conclusion? This review will answer that question for you.
People are asking these questions
⭐ How do you find underrated cryptocurrency?
The four main qualities of an underrated cryptocurrency are the goals of its blockchain, the number of existing investors, the supply of tokens, and how they have been issued.
⭐ What are the most undervalued altcoins?
The most undervalued coins include Uniswap, Polygon, Avalanche, Polkadot, Aave, Cosmos, Solana, and Cardano.
⭐ Where can you find undervalued DeFi coins?
Undervalued DeFi coins can be found on exchange platforms or crypto wallets, specifically those integrated with some smart chain blockchain networks that support DeFi coins.
⭐ Which crypto has the most potential in the future?
Bitcoin has already shown growth, and is starting to receive support from big companies. Therefore, we can only see BTC's value growing and gaining even more investors.
⭐ What is the next cryptocurrency to explode this year?
Solana (SOL) has the potential to explode this year. It has grown to a value that most competitors could not reach in two years. Also, due to the global economic status, DeFi tokens have become the main attraction to investors.
The reason cryptocurrencies are undervalued stems from the issue of people's fear of change. Not many people are keen on using money they can't physically touch.
As a result, existing users can't be left behind too. If you want to spread out your investments but aren't sure which coins have the potential to grow, we'll assist you in figuring that out.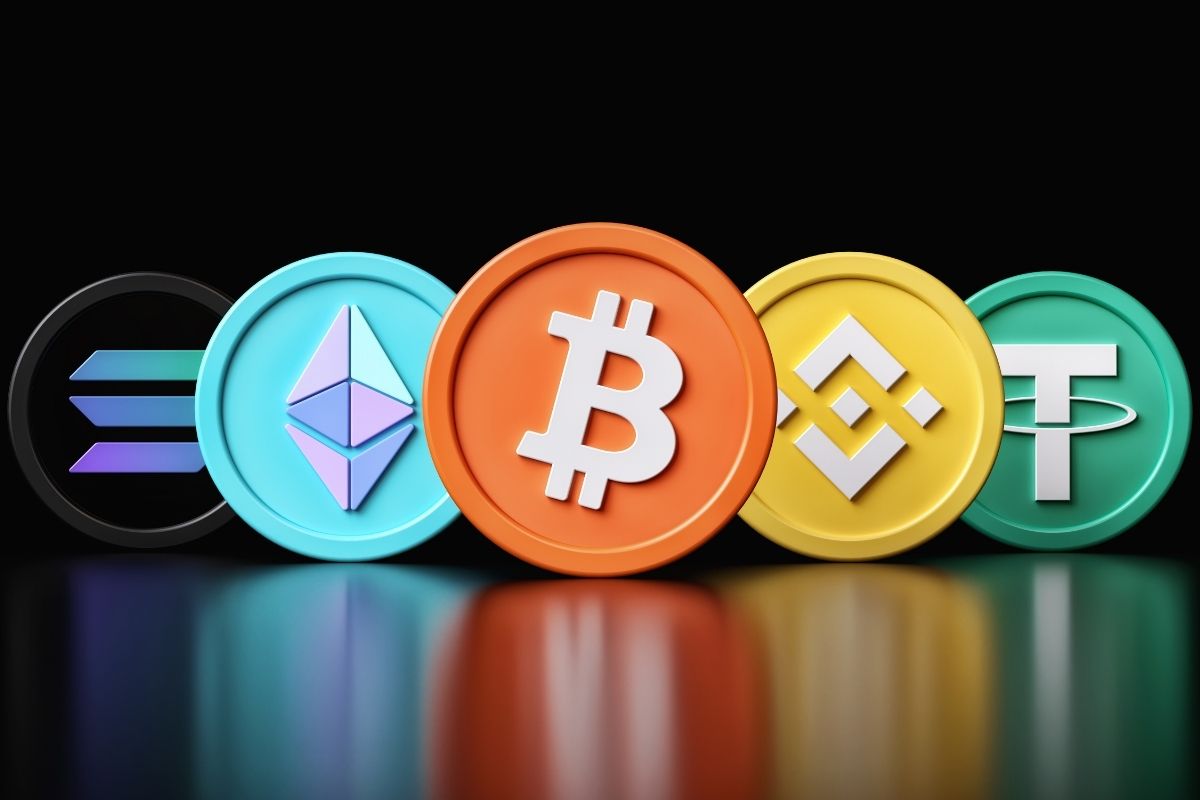 Firstly, there'll be a discussion on how to determine if a crypto is undervalued. Then, we'll list some of the best undervalued crypto to buy now. It's not easy to pick crypto to invest in, but once you've chosen a good one, your investment will grow.
How To Determine if a Crypto Is Undervalued
Now that you have figured out that good cryptocurrencies to invest in are the underrated crypto coins, how do you find them? Do you look for lower-priced coins?
Before selecting the most undervalued digital currency of your choice, there are a few things to consider. These are not just limited to the cost of investing in the crypto. They also include the goals of a crypto network and the population of investors it has managed to attract.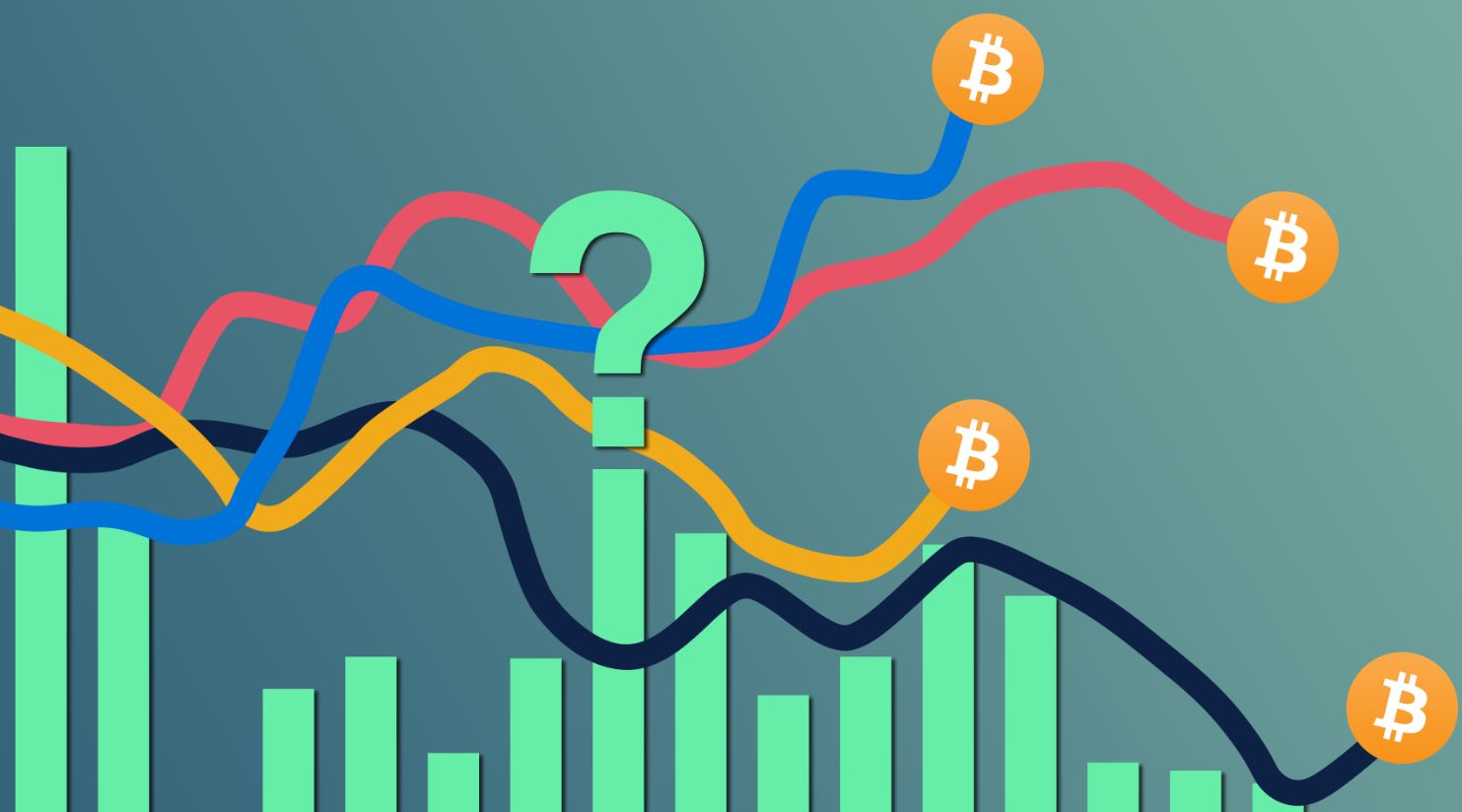 We have looked at the blockchain technology behind cryptocurrencies and their aims. Digital currency networks must be realistic and solve an issue that investors are struggling with.
For instance, the Bitcoin blockchain's main goal was solving the double-spending problem. Due to previous digital currencies trying and failing, Bitcoin came with the idea of a decentralized currency.
Thus, it was able to solve double-spending. Then, blockchains introduced after Bitcoin came with different ideas and offered what the leading coin did not have. These altcoins brought about an alternative for investors looking for a faster payment option or one with less or no transaction fees.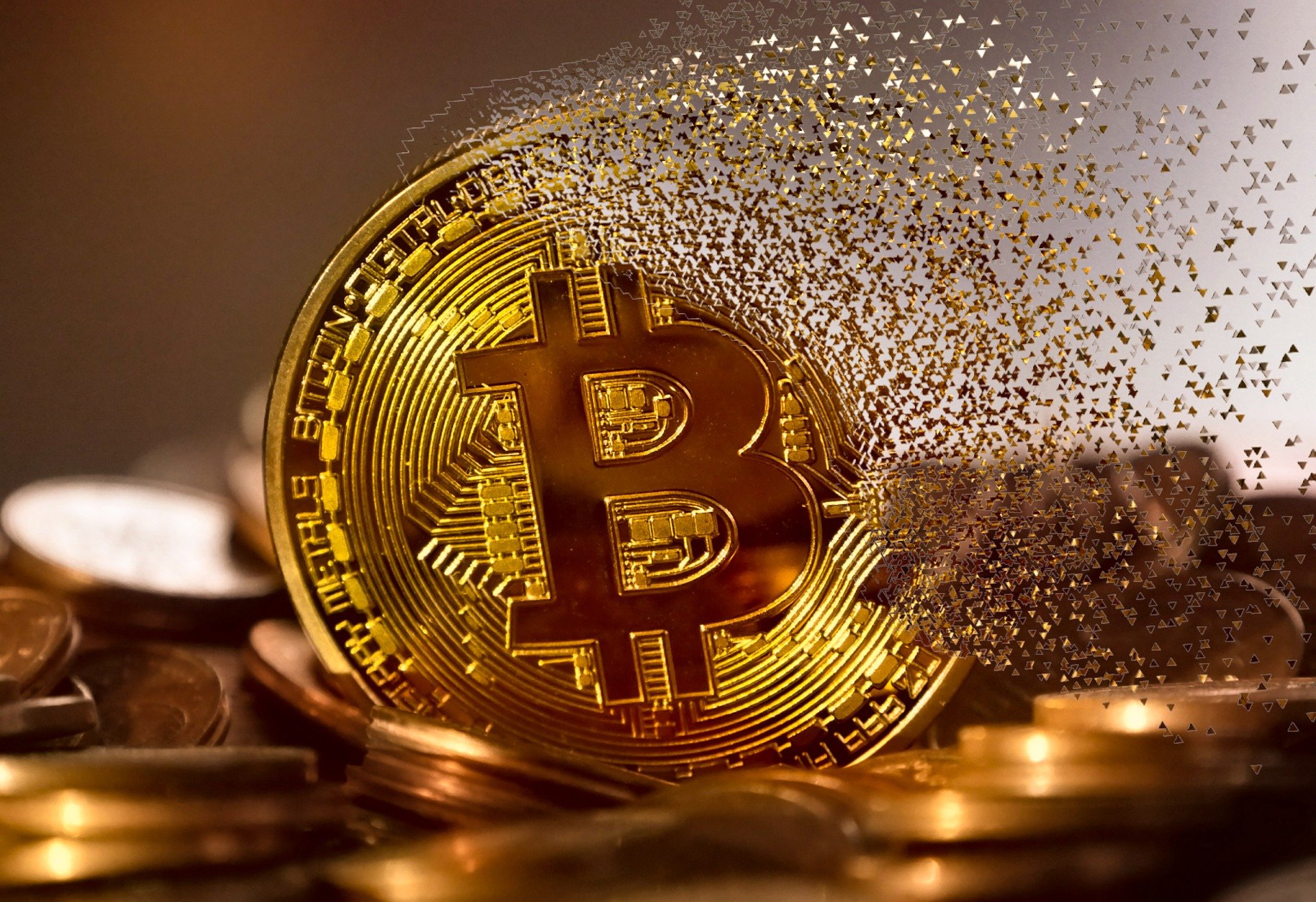 Based on the above, the most undervalued digital currency will emerge based on the number of investors its goals were able to attract. If more people have been looking for the answer given by a certain blockchain, then they will buy more of its assets.
For instance, more people are joining the world of non-fungible tokens. This is because you do not have to buy them through exchange platforms only, but they can be collected through play-to-earn (P2E) games or buying a digital good.
This way, these reach many crypto investors, including online game enthusiasts. The Ethereum (read about crypto Ethereum) network supports many NFTs, and there is a lot of activity on its blockchain. Hence, it follows right behind Bitcoin when it comes to leading cryptocurrencies.
Lastly, we have considered all the other elements that make cryptocurrencies valuable and attractive to crypto investors—these range from the token supply to how they are issued. The market cap influences the price of a cryptocurrency and makes it more valuable as there is only a limited number of coins available in the market.
In the real world, you can look at this like the price of minerals like gold, oil, and diamonds. Because they are scarce and only found in certain areas, they are considered treasure and, therefore, more expensive than other goods.
These three factors have helped us develop a narrow list of the most underrated cryptocurrencies, making it easier for you to select the most underrated crypto of your choice. This way, you can invest in a digital currency that promises long-term growth一giving your funds the potential to grow larger than their initial value.
Most Undervalued Crypto 2023
Popularity alone does not make a cryptocurrency undervalued. Also, just because you have come across a crypto coin that you have never seen anywhere in the media, it does not make it undervalued.
Undervalued digital currency can have gained recognition since its creation, but its value has not reached what it deserves because of certain issues. You can also declare crypto undervalued if it meets the criteria mentioned above and is not necessarily popular.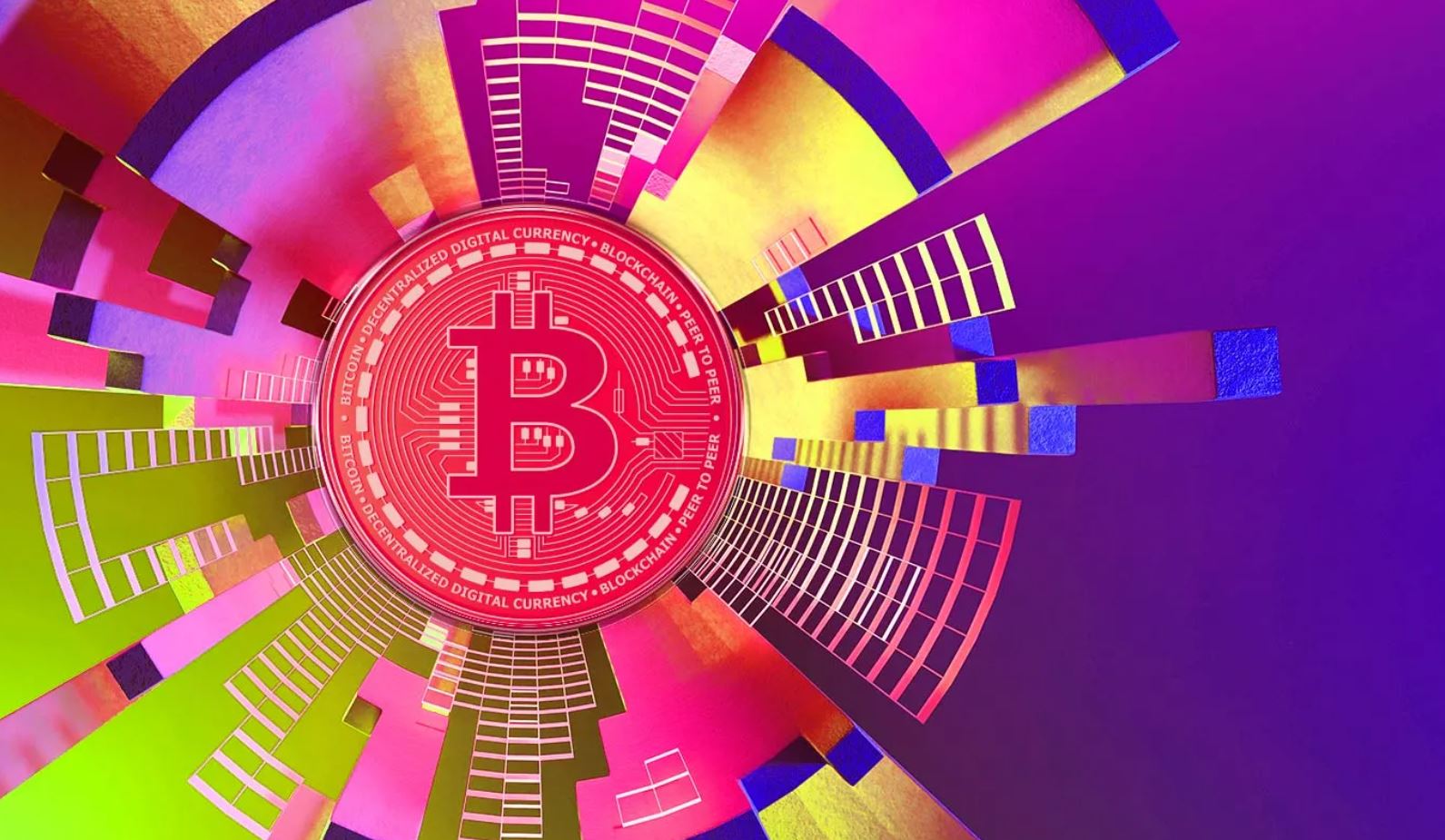 Below is a list of 10 cryptocurrencies we think are undervalued and that you can take advantage of as a new or existing investor.
Bitcoin
When searching for the most underrated crypto 2023, Bitcoin will likely come up. You may ask yourself, how, with such a high market value for one BTC. Though BTC is worth over $21,500 (July 9, 2022), it could and has been worth more before.
It is the most undervalued cryptocurrency because it is yet to live up to its full potential. Thirteen years later, Bitcoin does not yet have its hard cap of supply mined and in circulation. Out of the 21 million coins, over 19 million have been excavated and are in circulation.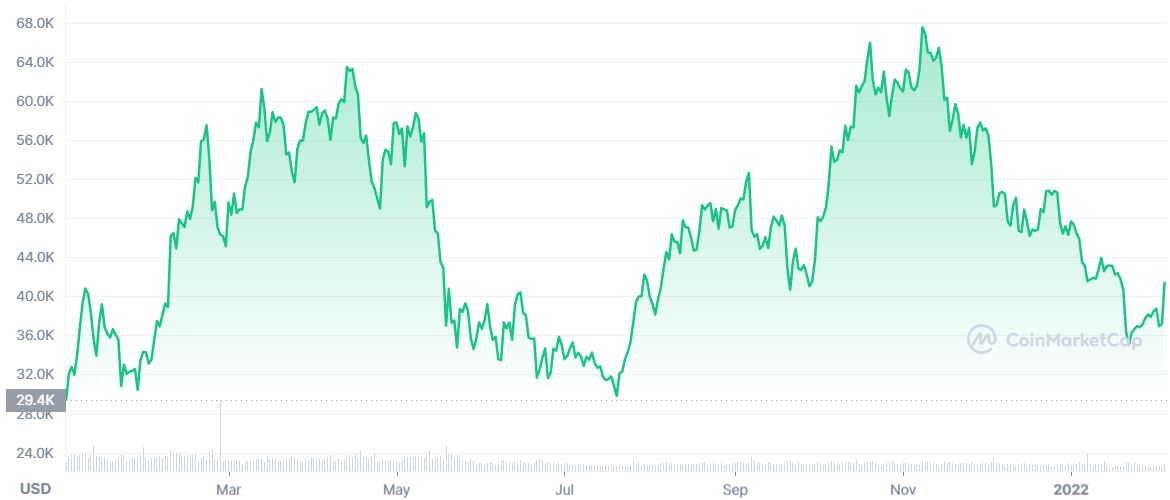 Also, the BTC has had its price reach around $69,000 before, and critics have stated that it has the potential to grow even larger in the next five to 10 years. Therefore, investing in this asset right now means buying it at a discounted price.
What also makes Bitcoin undervalued is that it has not fulfilled its initial goal of replacing fiat currency. Most people still question its legitimacy. Others do not trust any decentralized currencies enough to invest in them, let alone see BTC as the new money instead of fiat currencies.
Out of all the states globally, less than five have adopted it as a legal currency, including El Salvador and the Central African Republic.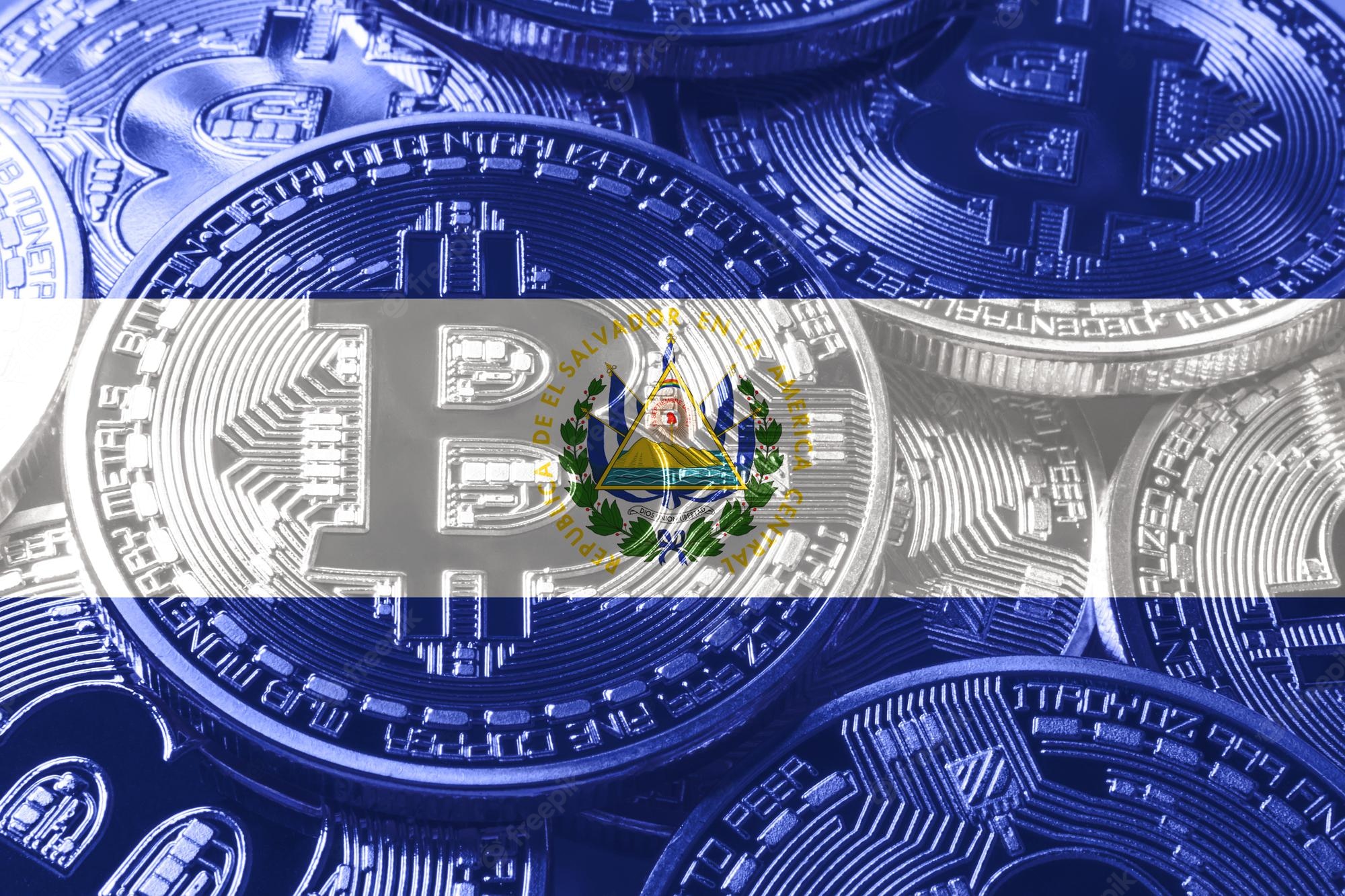 Most western states, like the USA, are still concerned about the safety of citizens who invest in digital currencies.
However, the growth of big companies like Microsoft supporting Bitcoin by accepting it as a payment method makes its potential to grow in a value larger than ever before. If such big companies trust it, it gives more and more people the ability to trust and invest in the coin.
It is the most underrated crypto because it is not given enough credit and has not received the flowers it deserves. Also, with all its recognition, its chances of vanishing from the crypto world are nil.
Ripple
Ripple, also known as XRP, is one of the most underpriced cryptocurrency assets. XRP is worth less than its all-time high of nearly $4 in 2018. This is shocking, as this altcoin has somewhat achieved its main goal of replacing SWIFT.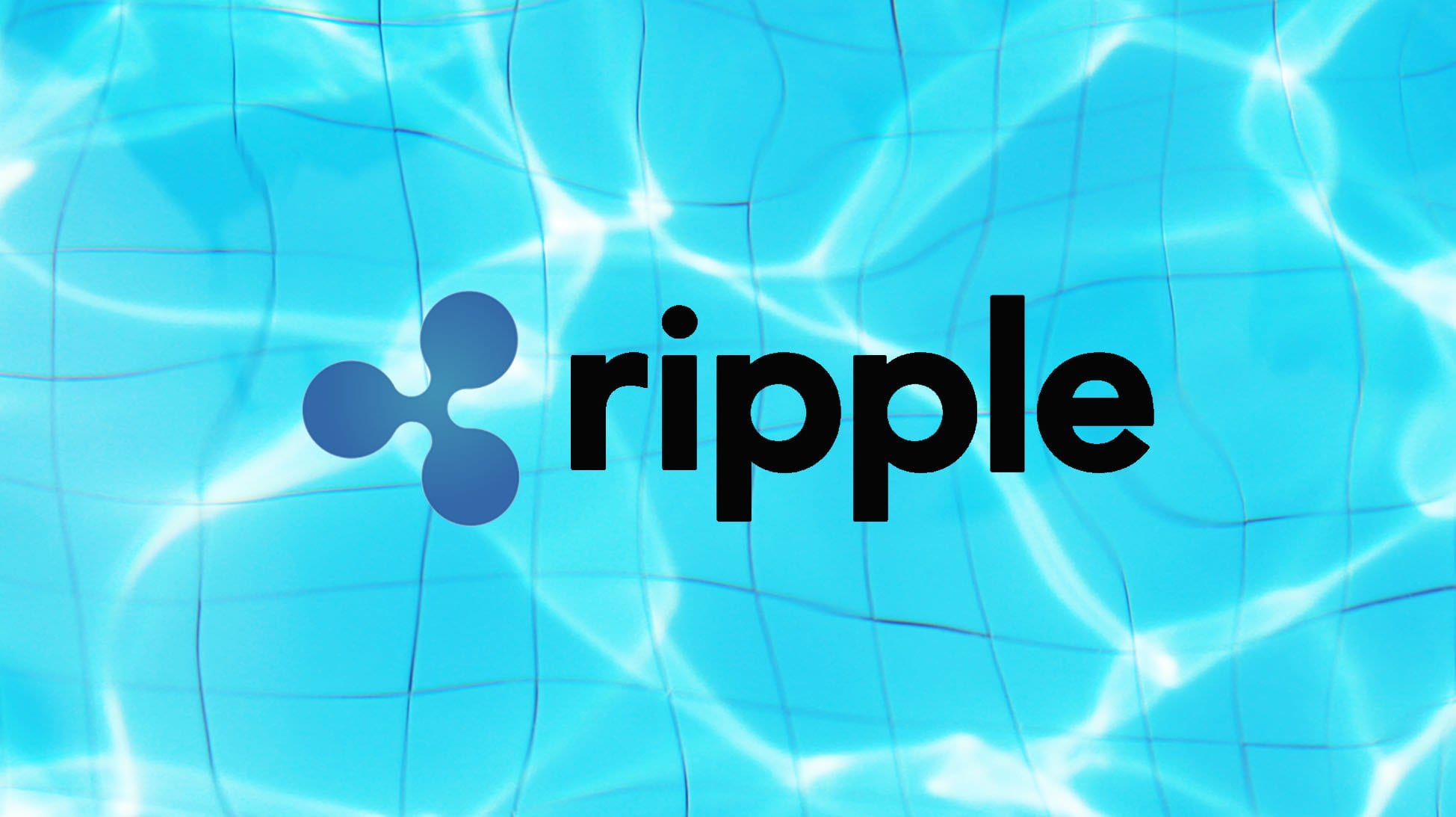 This is a payment system that most traditional banks use for international transactions. XRP offers banks a faster way to process international payments, and many banks worldwide have taken it up.
Traditional banks are one of the most trusted and used financial institutions. People keep their funds in banks not only because of the promised security but also because they can recover their funds if security is compromised.
With over 300 banks in around 45 countries signing up to use the Ripple coin, it shouldn't be worth less than $1 today. However, most crypto critics are optimistic that it will have reached past its all-time high by the year 2025. A decade from now, it will hopefully be worth over $15.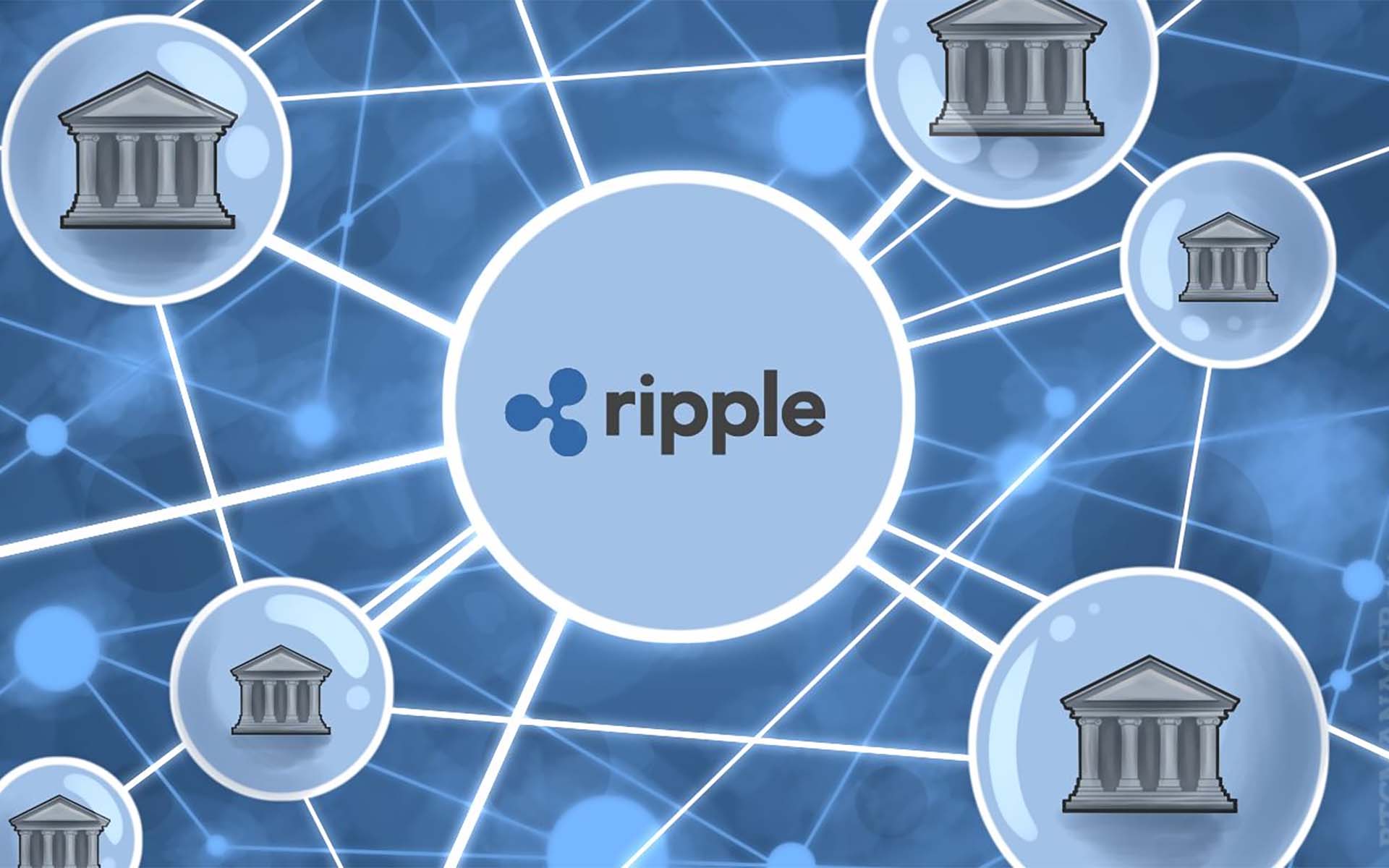 XRP has become underpriced crypto due to the SEC's ongoing case against Ripple labs. This has resulted in it not receiving investments from US banks and other financial institutions. However, the CEO of Ripple has given investors and other interested parties promising feedback.
The leader is optimistic that the case is going well for Ripple, which provides us with the hope that the company will win the case. Thus, its value can lift and grow even larger than it is now. We believe it is one of the most undervalued altcoins that will make an investment made today worth it long-term.
Cardano
Cardano (ADA) was launched in 2017, and in 2021, it introduced smart contracts on its blockchain (read about ADA staking). This has, therefore, put it in competition with the likes of Solana, Binance Coin, and Ethereum.
As one of the most underrated crypto assets, it has a low price of under $0.50, and with smart contracts, it has the potential to grow as big as some of its competition. The low cost and potential to grow to make it worth investing in today so that you could potentially multiply your investment in a decade.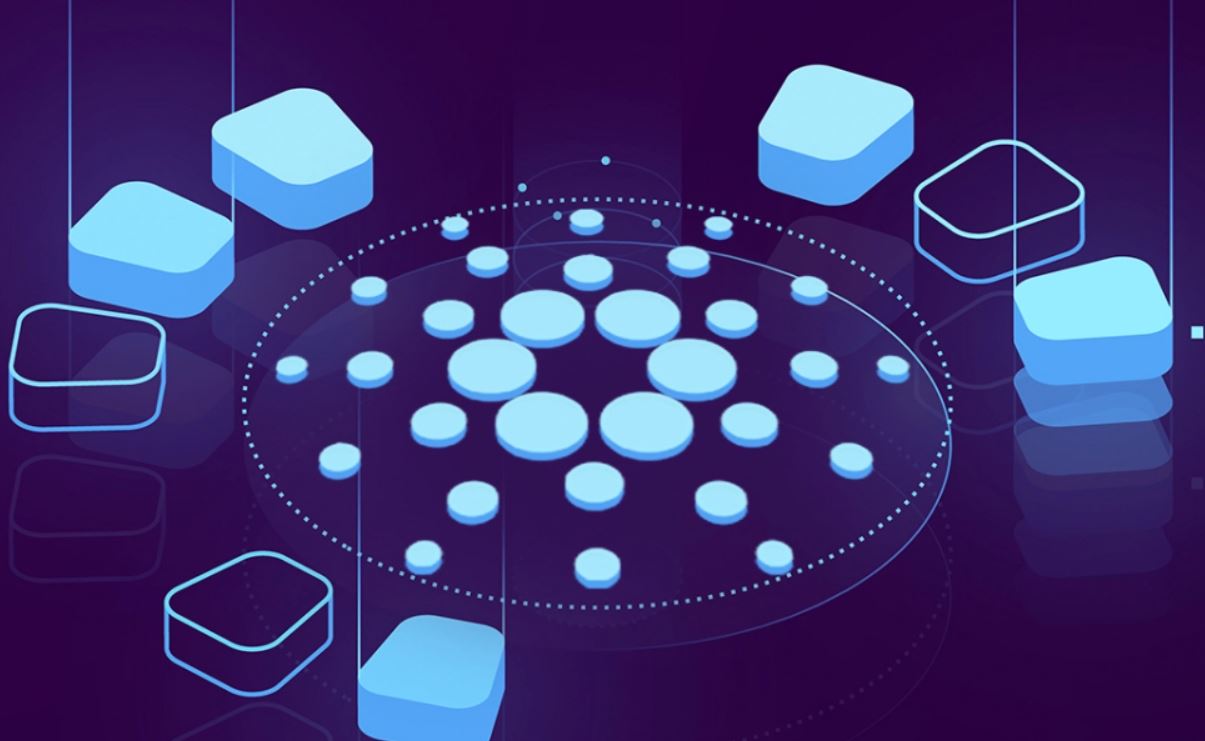 Now that the Cardano network has smart contracts, it will integrate emerging technologies like NFTs, DeFi, DApps, and more. Investors will have easy access to these, and more investors will be obtained.
This will influence its value positively and increase the price of one ADA token. Besides this optimistic perspective on the growth of the coin's future, ADA has grown its market cap to around $95 billion.
Thus, in terms of market cap, it makes it to the list of the most valuable and simultaneously the most undervalued cryptocurrencies. The market cap is another element that makes us recommend this undervalued altcoin as a good investment option.
Solana
Solana (SOL) makes it to the list of the best undervalued cryptocurrency tokens (read about Solana staking). It compares to some of the industry's long-existing cryptos, like Ethereum and Cardano, yet it has only been around for two years.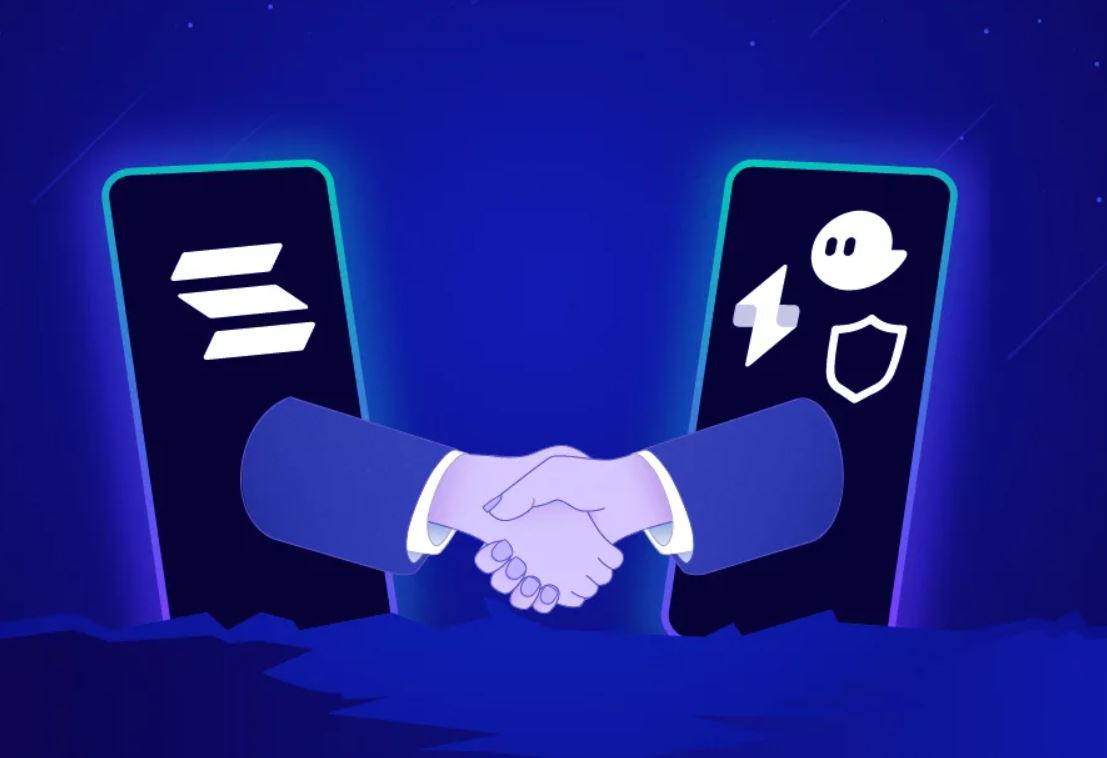 Unlike Cardano, the Solana network was able to integrate the smart contracts feature into its system early after its introduction to the market.
Therefore, like Ethereum, it is expected to reach high levels of recognition and growth. As a result, cryptocurrency critics are optimistic about its value. It has been speculated that the SOL token will reach $1,000 by 2025, and $10,000 in a decade.
Though this is a fast-growing coin incorporating many emerging technologies, it is one of the most underpriced cryptocurrency assets. The current value of one SOL token is quite lower than it should be. If you buy it now, you will buy it at a "discounted price." This makes it a great under valued crypto.
Compared to other altcoins, in two years, SOL has already proven to investors that it can reach new heights in terms of growth. Therefore, we can only see it floating its way up the milky way with no gravity to pull it down.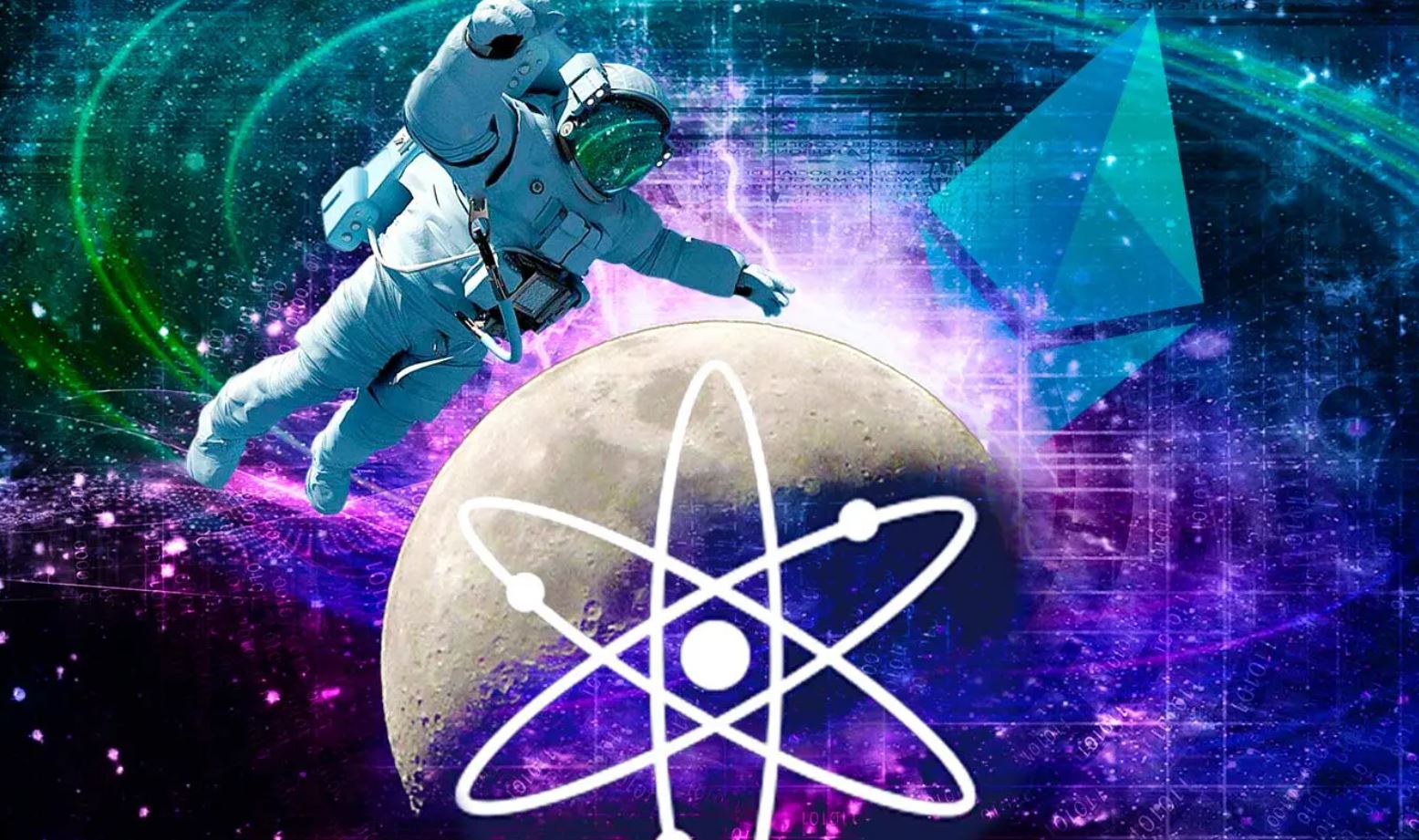 Cosmos
Cosmos (ATOM) is one of the most unique altcoins in the cryptocurrency market. It has one of the most innovative blockchain purposes. As a result, it has attracted many investors, which makes it an underrated cryptocurrency.
The Cosmos network features the Inter Blockchain Communication Protocol (ICP), which enables interoperability. It allows blockchains to transfer values with one another through Peg Zones and IBC. This interaction happens without any blockchain network involved compromising its sovereignty.
It is safe to say that this is one of the most undervalued crypto projects. It is not only an undervalued cryptocurrency in terms of price, but it has also not gained much popularity. The ATOM coin's ICP promises a lot of growth; hence, we have listed it as one of the most underpriced cryptocurrency assets.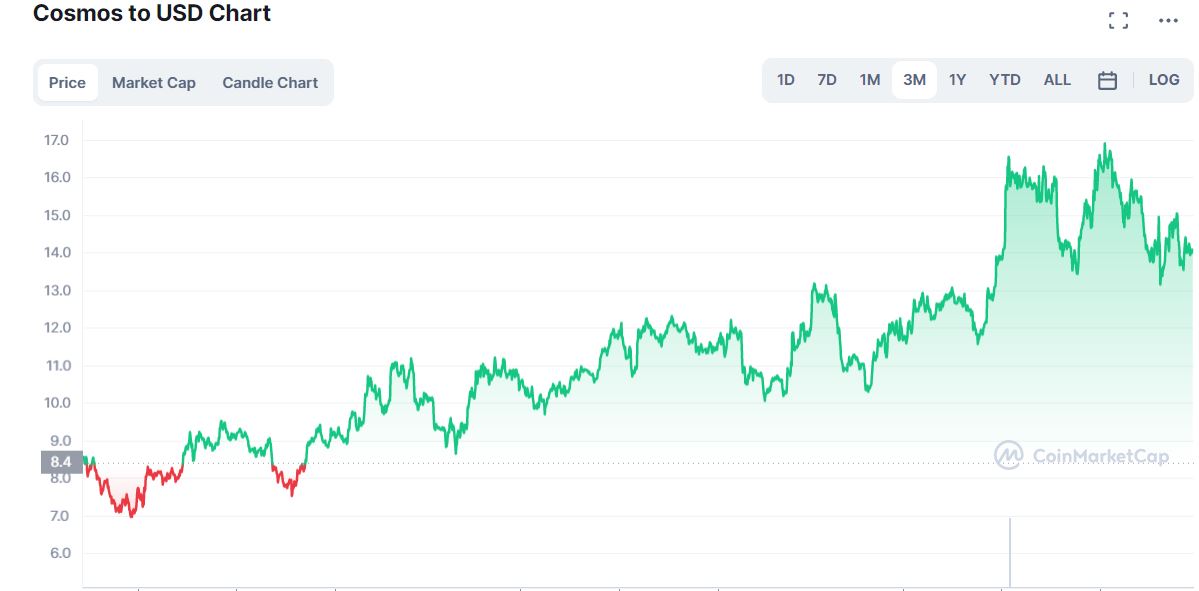 On top of this life-changing feature, Cosmos has a modular framework that makes the blockchain easier for investors and developers to understand.
The above makes the coin even more attractive to users. It is predicted that the ATOM coin will reach above $500 by 2025. In 10 years, it could be worth over $1,500. So, this makes it worth the risk of investing now instead of asking whether you are too late or not in 10 years.
Aave
Aave is one of the largest DeFi blockchain systems, making its coin, AAVE, one of the most undervalued DeFi coins. It has a primary goal of replacing traditional banking and investing institutions in the future.
With the economy being shaky all over the globe, the AAVE token value has the potential to grow uncontrollably. With rising inflation, low banking rates, and an economy that continues to be threatened by political instabilities in many countries, even the most loyal traditional bank customers could consider investing in DeFi coins like AAVE.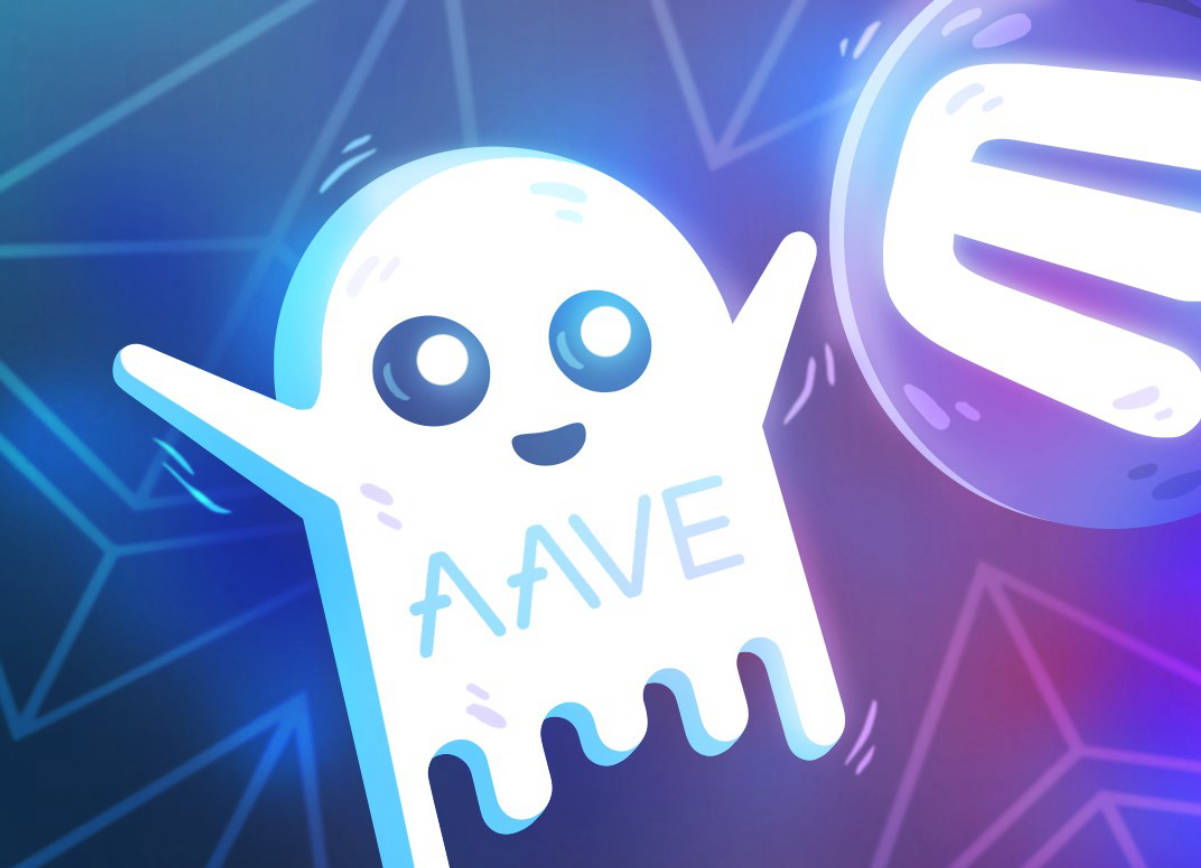 In addition, Aave has more than $7 billion worth of coins locked. Investors can borrow against these locked coins. Because of disruptive technologies, Aave has the potential to grow its existing locked total value and the number of investors. We believe it is worth investing in and is on the most undervalued crypto list.
It is predicted that this coin's worth will reach over $800 in 2025 and over $2,500 in a decade.
Polkadot
Polkadot (DOT) also encourages interoperability, like Cosmos, but uses a different approach. It powers not only tokens but also resource movements across blockchains.
This blockchain network allows you to interoperate with many blockchain resources within the Polkadot network. It empowers typically arranged validators to get different blockchains.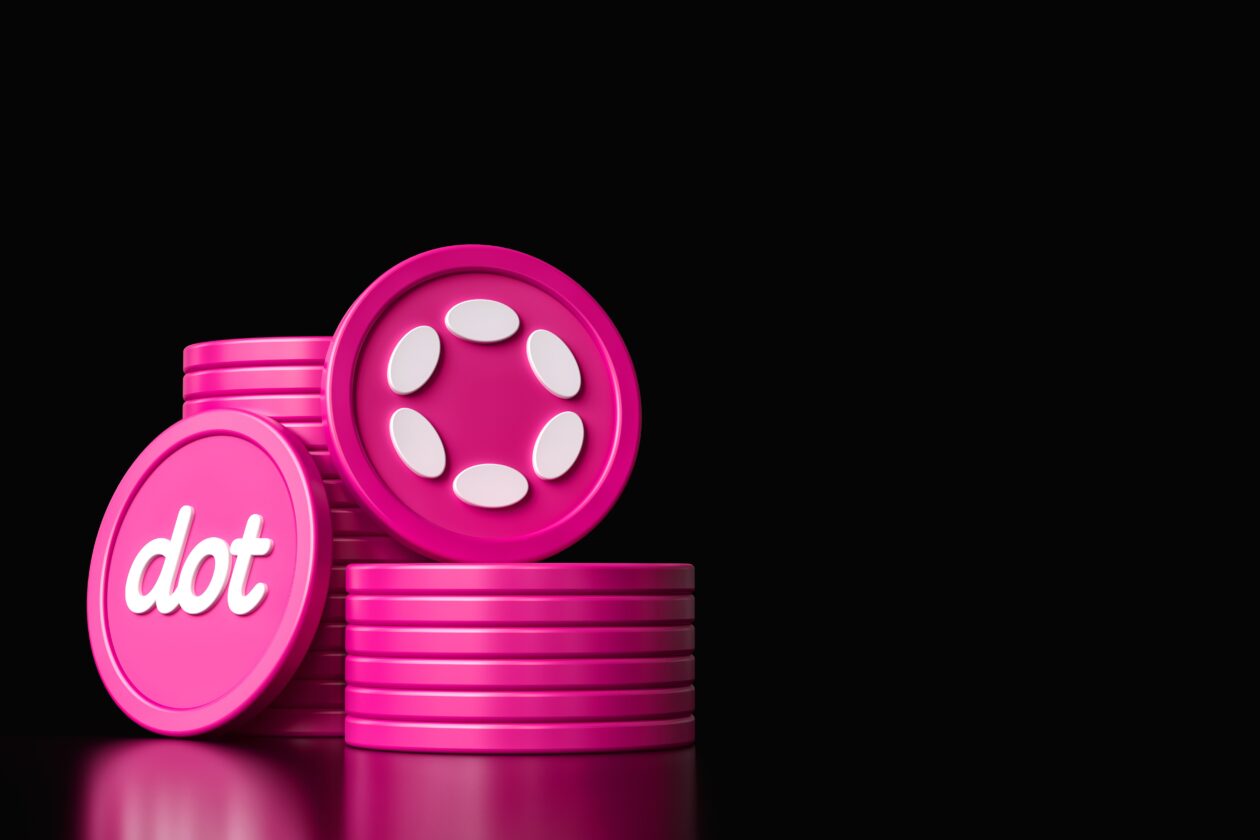 We believe that the Polkadot coin is one of the most undervalued crypto tokens because most people cannot understand this platform. It isn't very easy and mostly accommodates the more tech-savvy individuals.
Crypto enthusiasts and people who have been looking for a blockchain network that has the kind of ability offered by Polkadot will notice it and consider investing.
DOT is doing fairly well compared to other altcoins found around its time. Though it declined by more than 50% around May of 2022, there is hope that it will recover as most cryptocurrencies have taken such falls in that period.
Another thing that makes us see it rise is its aim to connect all blockchains as part of its final development. If it succeeds, we could see a growing number of investors investing in DOT, increasing its value.
The value of the Polkadot native coin has been predicted to reach over $25 by 2025. Then in 10 years, it could be above $50. People are yet to understand the value of transferring digital assets and better collaborations amongst blockchains.
Once they do, more investors will be headed to the Polkadot platform, and we'll see a rise in the value of DOT.
Avalanche
Avalanche is one of the fastest networks that features smart contracts. It has the potential to be right behight Ethereum and become its main competitor. Its native coin, AVAX, has reached an all-time high of over $145. It also hit rock bottom, with an all-time low of less than $3 in the past.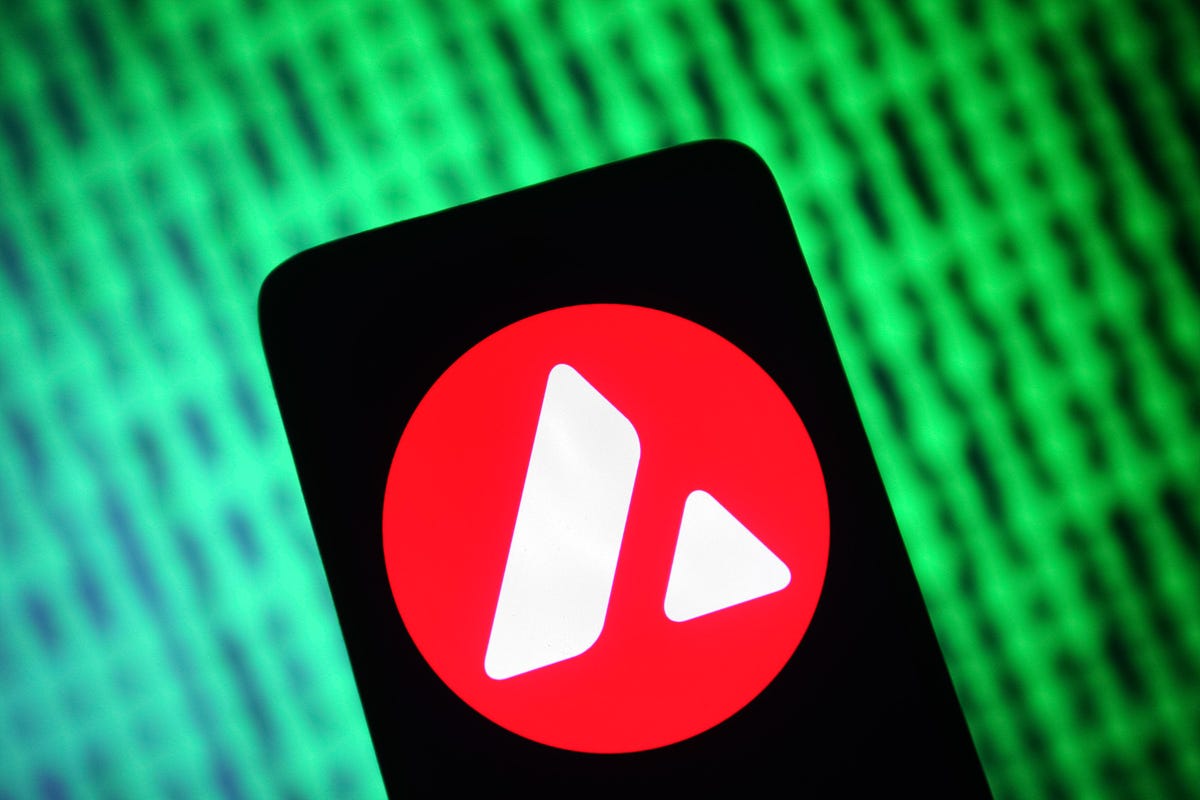 The network plans to supply a maximum of 720 million AVAX coins; currently, there are over 280 million in circulation (read about Avalanche crypto staking).
It has made it to the list of top undervalued altcoins because it is fast, affordable, and eco-friendly. These three factors are mainly what most crypto investors are looking for in an altcoin. However, many altcoins do have these qualities.
So, what makes Avalanche stand out? This blockchain network features robust-compatible dApp and launches the ETH dApp, which processes thousands of transactions per second.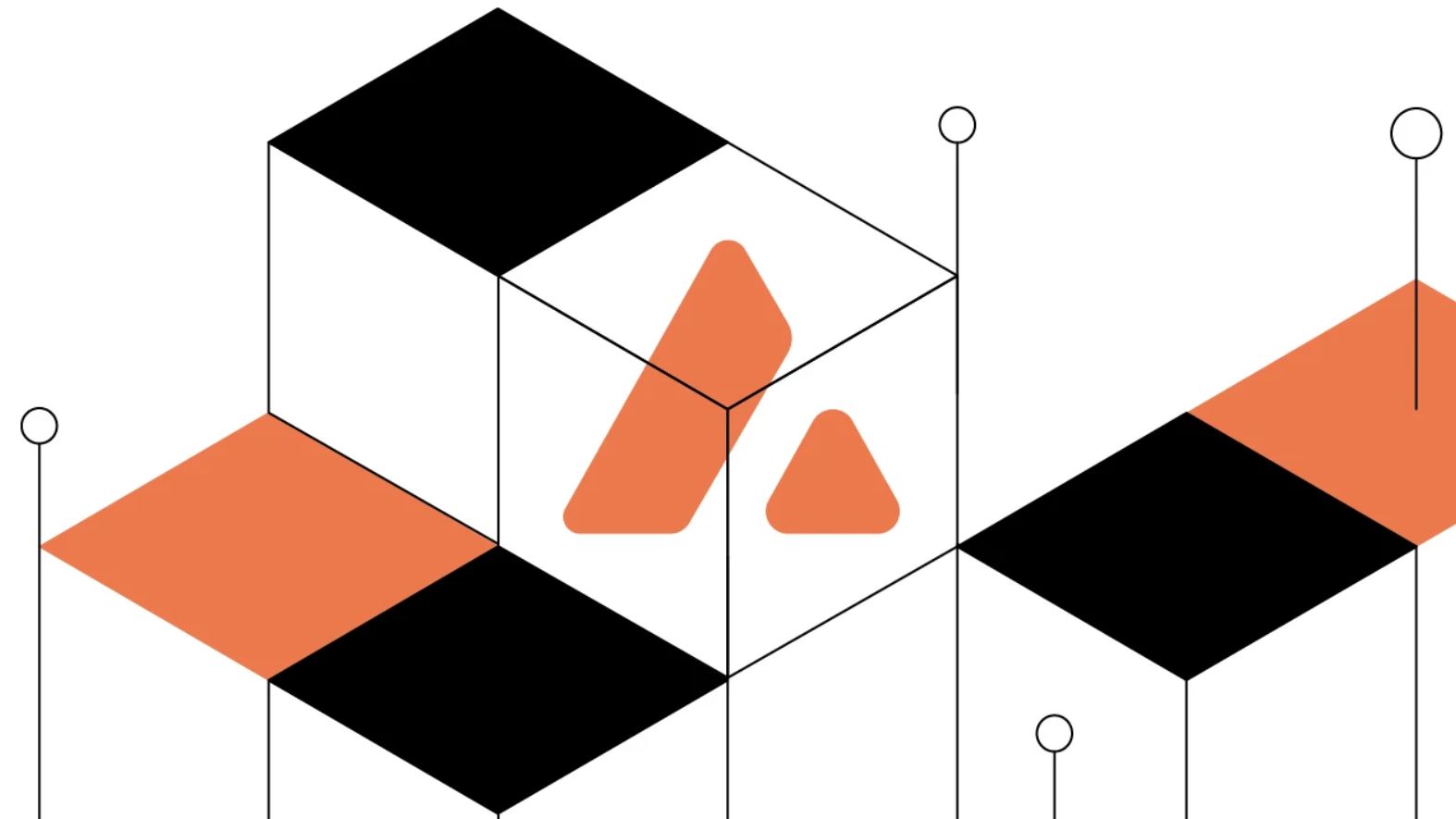 Additionally, its security is above the 51% standard that makes a secure network. This makes it suitable for institutions, businesses, and governments.
Since it is expected to have reached over $150 by the end of 2022, the forecasted AVAX price for 2025 is around $800. A decade from now, one coin will be worth over $3,000. If these predictions are correct, even a $1 investment in this coin will be worth much more.
Polygon
Polygon operates on the Ethereum network. It is the most promising layer-2 scaling solution on the network. This is one of the reasons we believe it has one of the most undervalued cryptocurrency tokens: MATIC.
Moreover, it doesn't only attract users but also developers. It has technologies that enable the system to infuse all rollup chains and other infrastructure required by developers.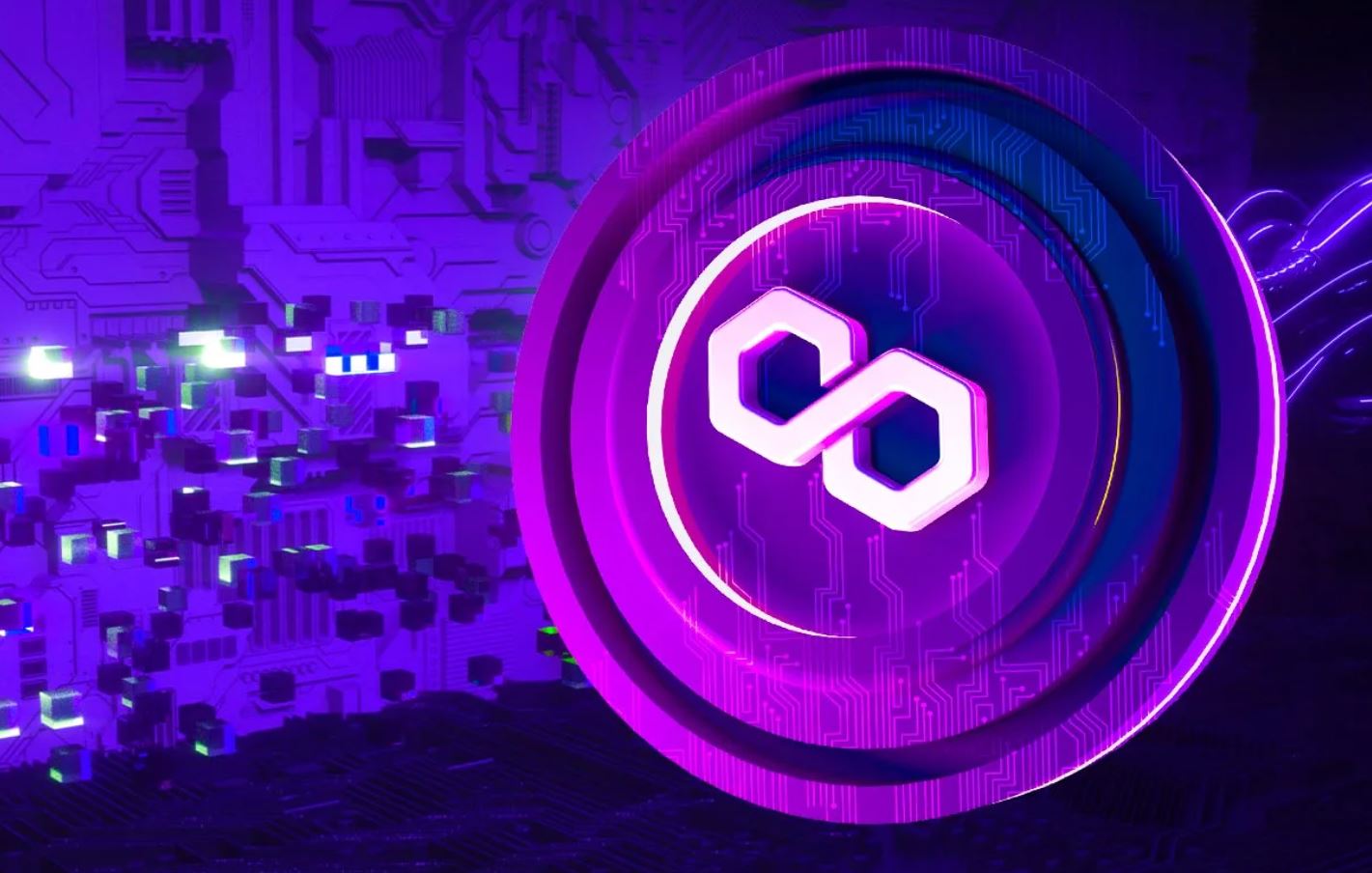 Polygon is also the power behind Ethereum's speed and scalability. Critics believe that the more developers start to build on this blockchain, the more technologies will be added to the Ethereum network.
The growth of the Ethereum network influences the price of MATIC positively. Also, once Ethereum launches its upgrade, ETH 2.0, an increase in the number of investors is expected. Therefore, this will increase the number of Polygon L2 scaling solution users.
The promising demand for L2 scaling solutions makes the Polygon native coin, MATIC, one of the most undervalued crypto today. This is why this coin is expected to cost over $20 by 2025 and about $100 in 10 years.
Uniswap
Uniswap (UNI) is one of the top undervalued cryptocurrencies in the crypto market. More and more investors were trading and investing in UNI on most trading platforms. It has over $7 billion locked and has been listed as the second-largest DeFi protocol by DeFi pulse.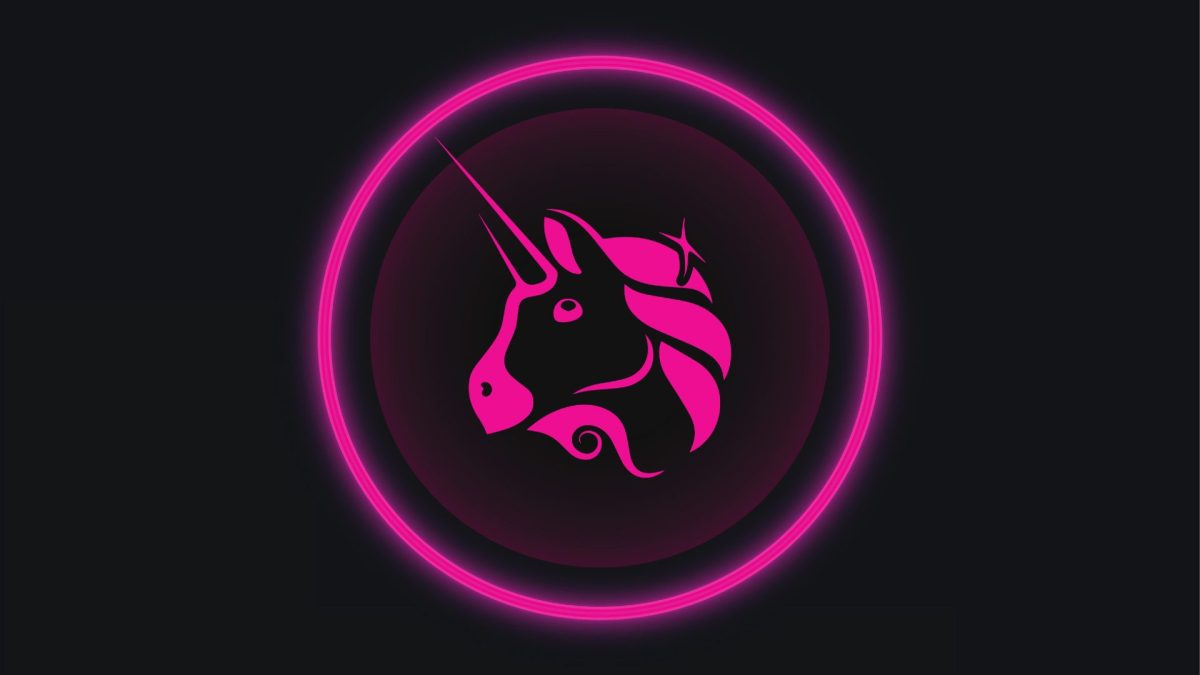 These qualities and the continued privacy issues crypto investors generally have about digital currencies contribute to UNI being one of the most undervalued cryptocurrency.
Nonetheless, government involvement and the need for privacy in the crypto industry are why Uniswap DEX user numbers will increase. As a result, DEX has been integrated with more than 300 dApps and DeFi protocols. Due to earlier concerns and demands, the demand for UNI tokens will continue rising.
For the above reasons, the market cap of UNI is expected to increase over time. Also, it is predicted that one coin will reach over $50 and $200 by 2025 and 2032, respectively.
How To Buy the Most Undervalued Cryptocurrency
The top undervalued cryptocurrencies listed above can be bought on many crypto exchange platforms. These include eToro, Binance (compare Kraken vs Binance vs Coinbase platforms), and other exchanges that feature your chosen most underpriced crypto. Below are the five steps you can take to purchase one or more crypto coins.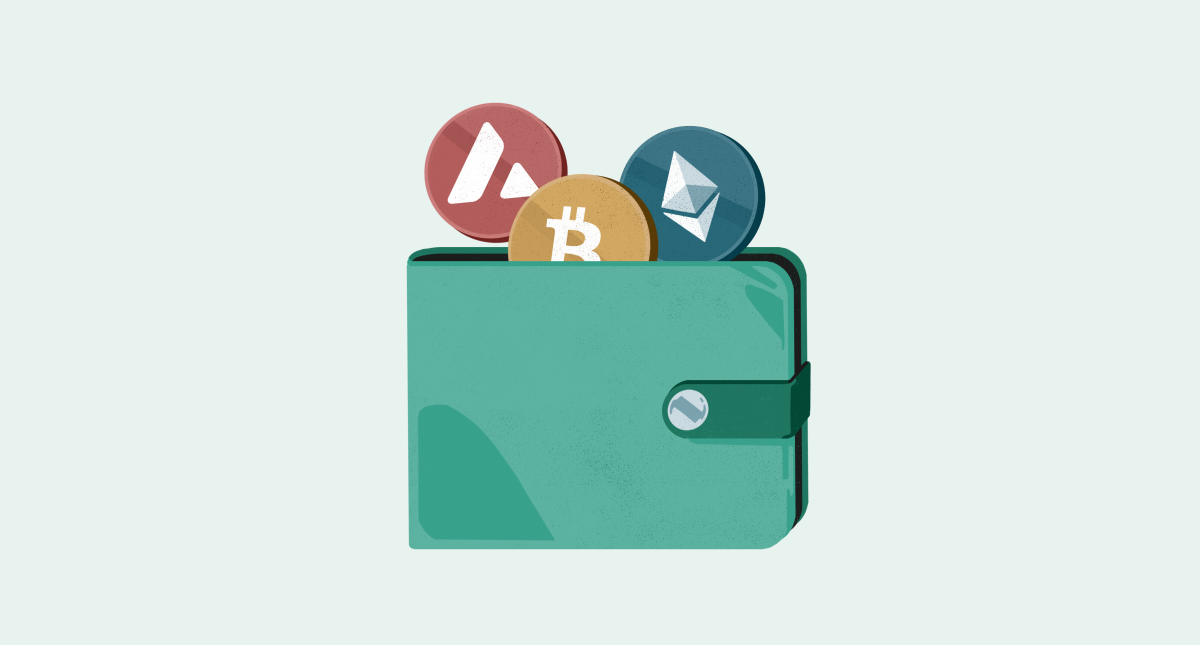 Step 1: Download a crypto wallet
Downloading a crypto wallet is important as crypto tokens, specifically large amounts, are more secure when stored in a crypto wallet than on an exchange platform.
Step 2: Register and verify your identity
Then register to the wallet you have downloaded and the trading website you have just joined if you don't have an existing one. You must enter your information, including your name, email, phone number, and country of residence.
Depending on the wallet and trading platform, you can also be required to verify your identity by providing an identification document.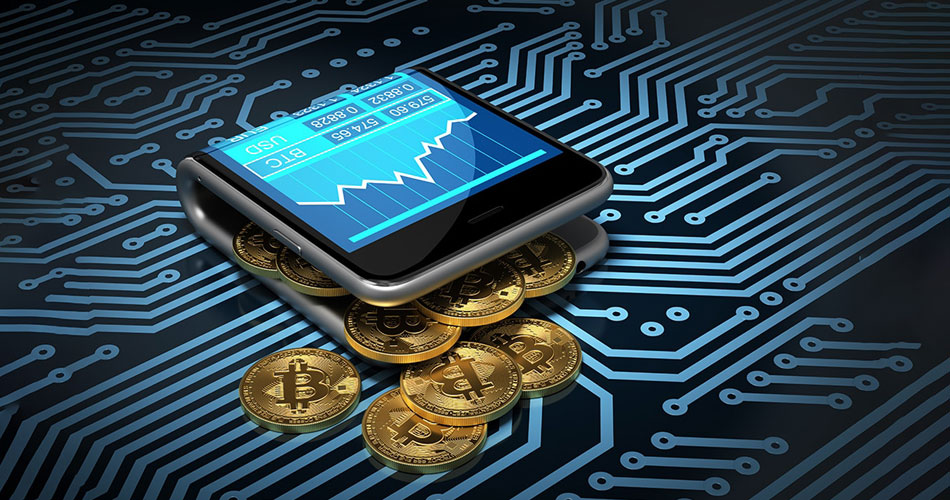 Step 3: Deposit funds to the trading platform
The menu of many trading platforms usually has the Deposit tab option on the dashboard. When you click on it, you'll find different payment options and can choose the best one. Finally, you can enter the amount you'd like to deposit.
Step 4: Search for the most undervalued crypto
Search Bitcoin, Polkadot, Cosmos, or any other of the top undervalued coins you want to invest in. You can click on the Search or Discover buttons depending on how it is presented on the platform. Type in the underrated crypto you have the desire to invest in.
Step 5: Buy the top undervalued crypto of your choice
Once the cryptocurrency you want to buy pops up on the screen, click on it, then select the option, Buy. Then, enter the crypto amount you'd like to invest in your chosen digital currency. To finish the purchase, click the Buy or Open Trade option that has popped up.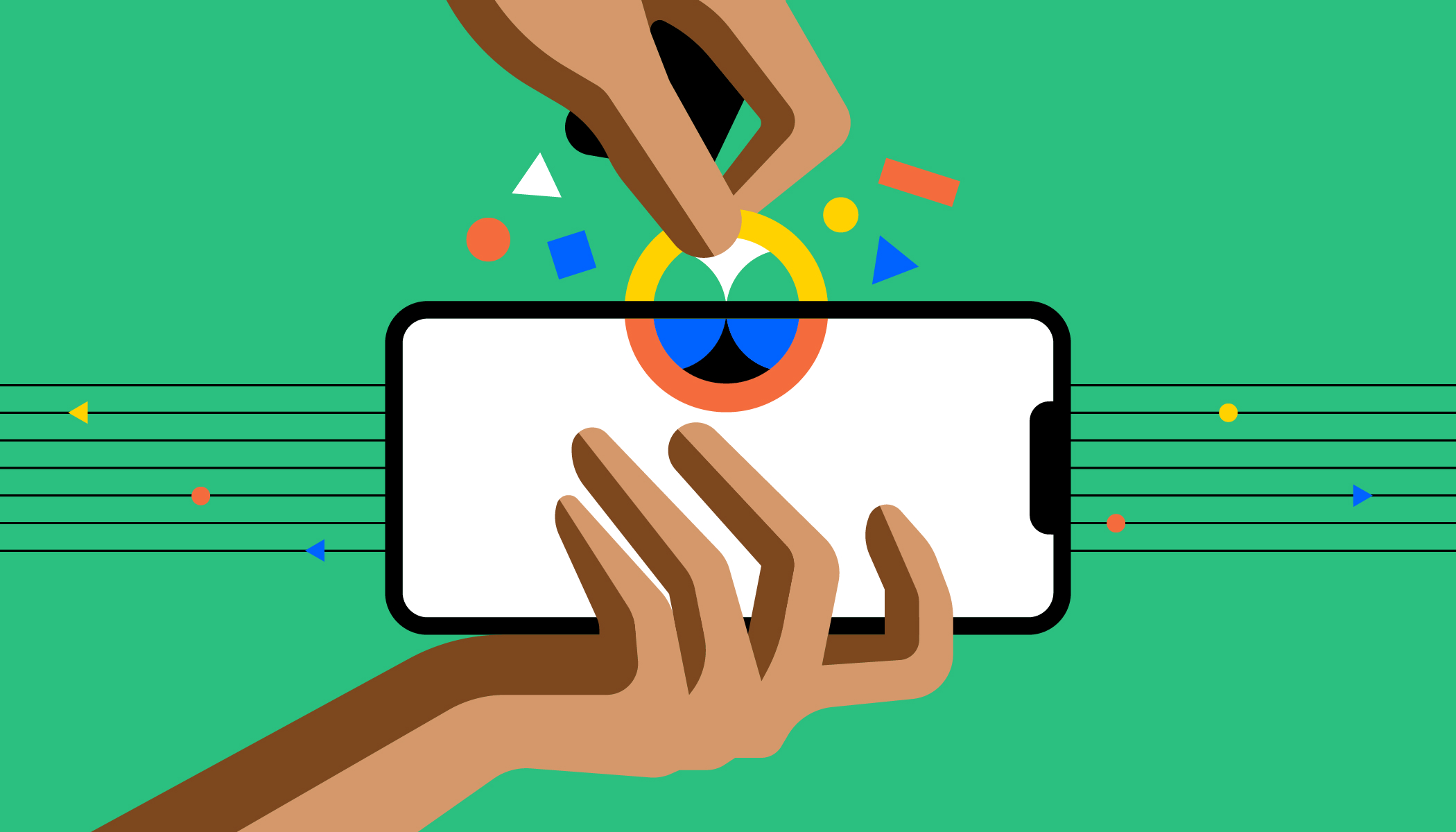 Conclusion: What Is the Most Undervalued Cryptocurrency?
Overall, what is the most undervalued cryptocurrency? The most undervalued crypto right now is Bitcoin. The leading coin in the crypto market is underrated, as it is still largely affected by the high volatility of digital currencies. Its price has been enormously rising and falling since its introduction.
As a result, it has not reached the amount one BTC is supposed to have amounted to. It has grown, gained recognition, and has many investors. It is not only trusted by people, but also large organizations are starting to invest in this coin.
Though this is the case, it has not reached its full potential and or its primary goal of replacing fiat currencies. After over a decade of its existence, people still have not fully trusted cryptocurrencies, at least not enough for them to allow BTC to replace fiat currencies.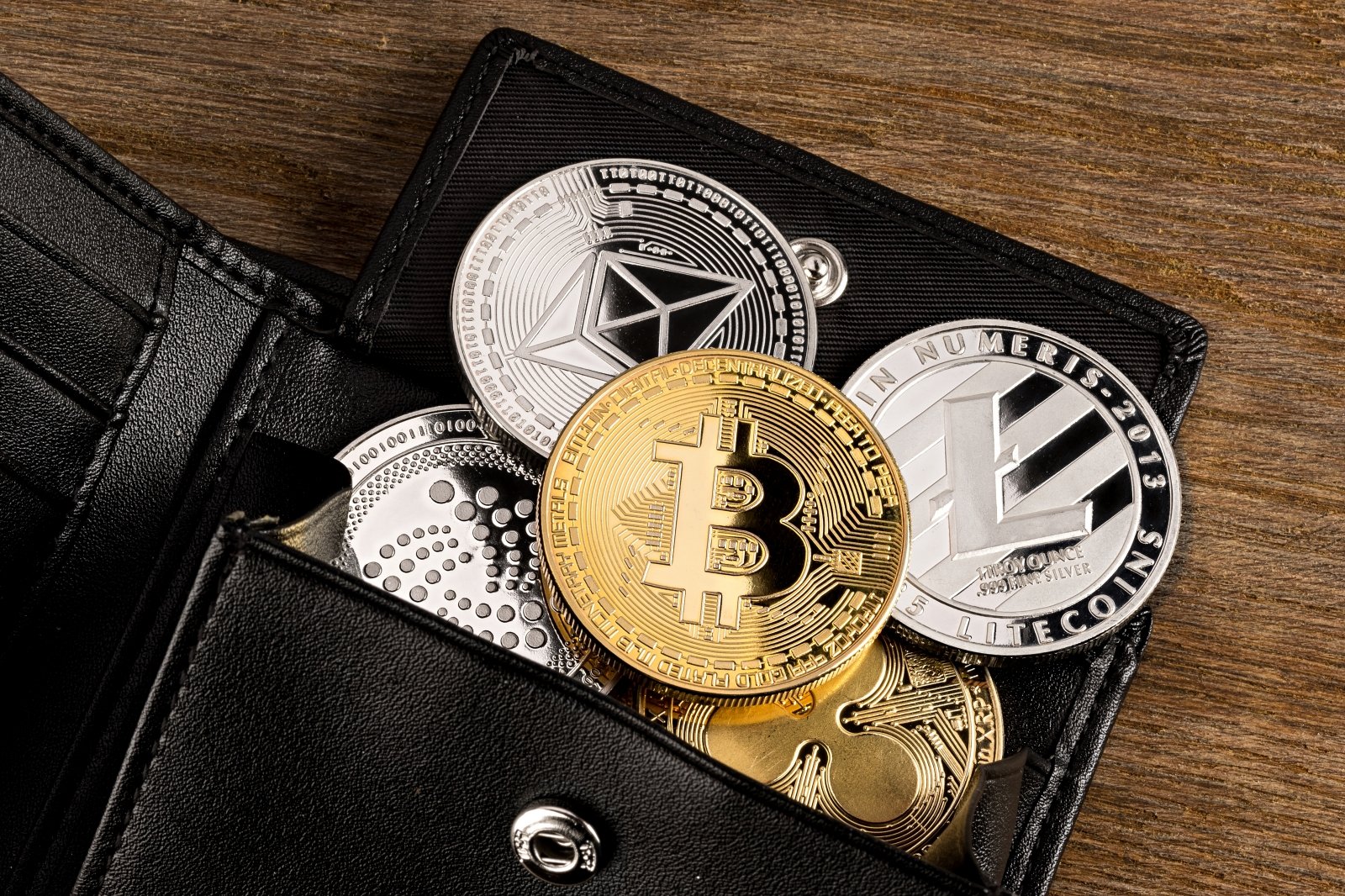 However, crypto experts are optimistic about Bitcoin's future and other undervalued cryptos. It is incredibly their values will increase dramatically in the next five to 10 years.